Did you wake up this morning and make, say, three wishes for photos from the upcoming live-action reimagining of Aladdin? If so, we would like to extend our deepest gratitude to you, because your wishes have been granted (to the benefit of us all) by Entertainment Weekly!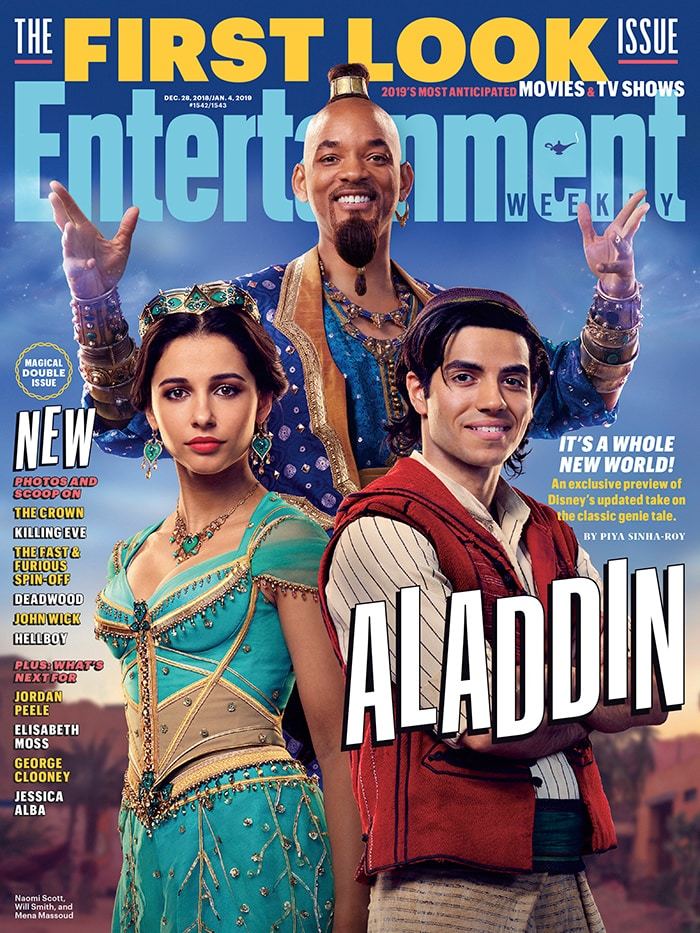 First things first, check out the cover of Entertainment Weekly's First Look Issue featuring Will Smith as Genie, Mena Massoud as Aladdin, and Naomi Scott as Jasmine:
Stunnahs! Now, let's take a walk (and one run) through the streets of Agrabah and familiarize ourselves with the movie's surroundings.
The streets of Agrabah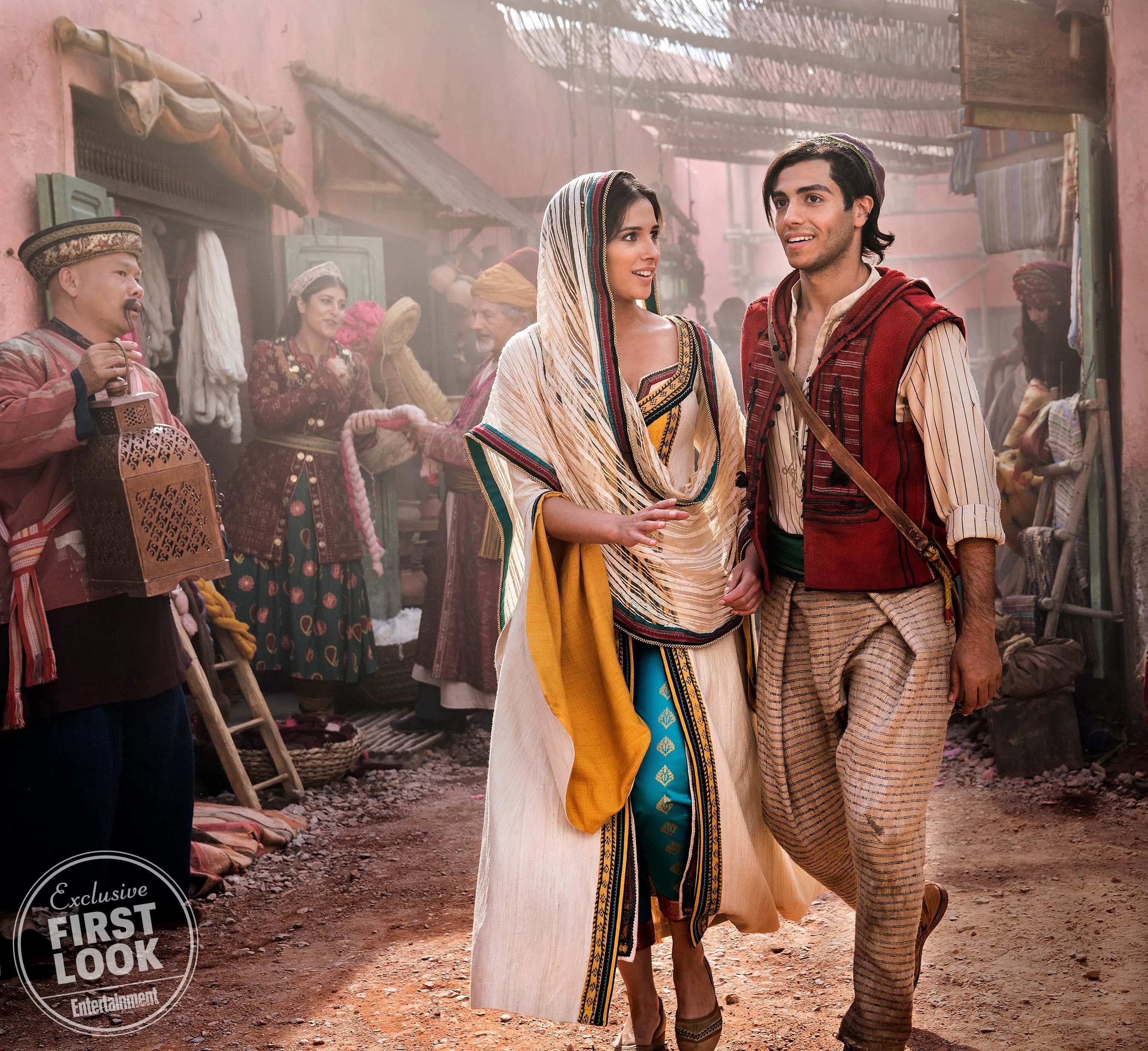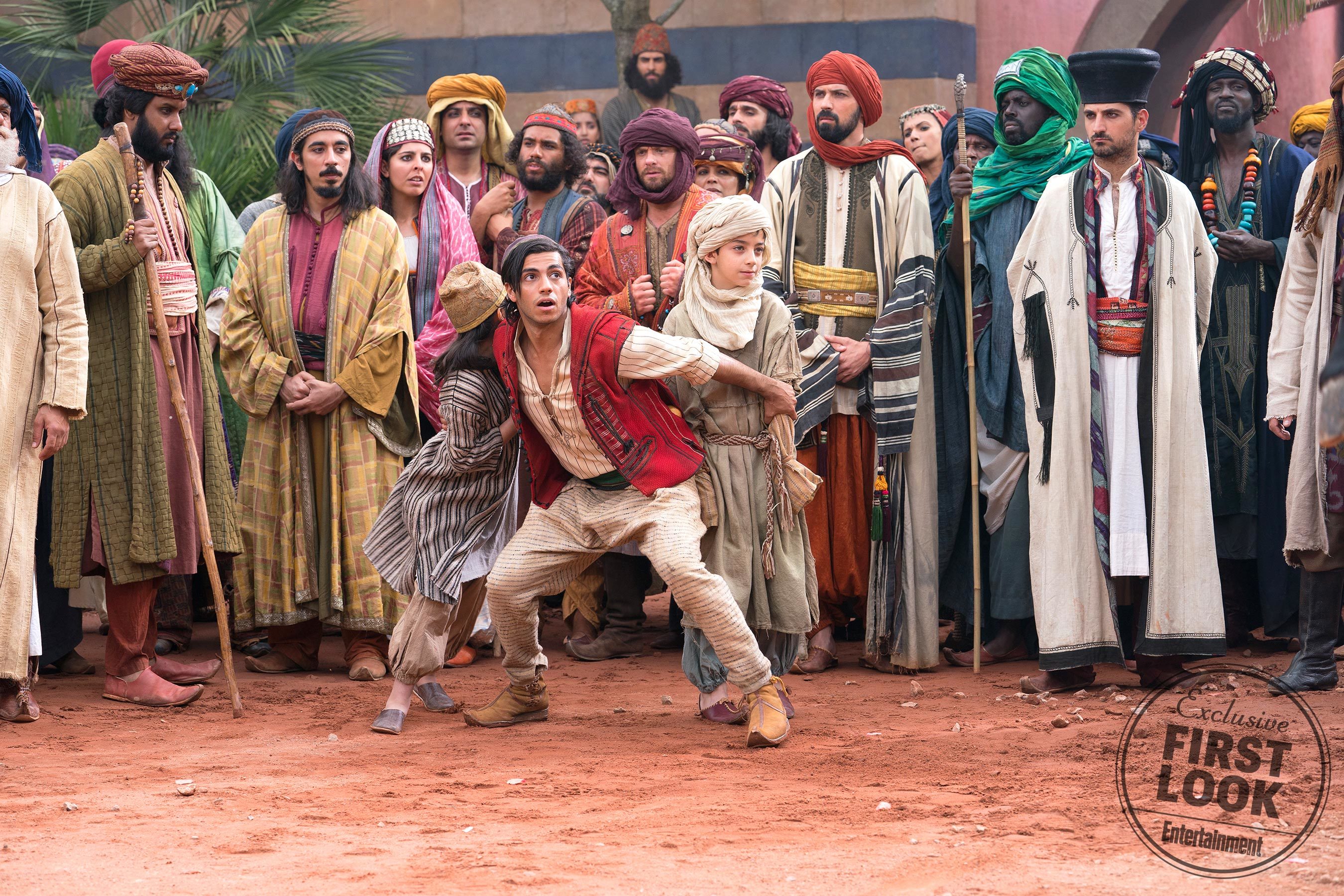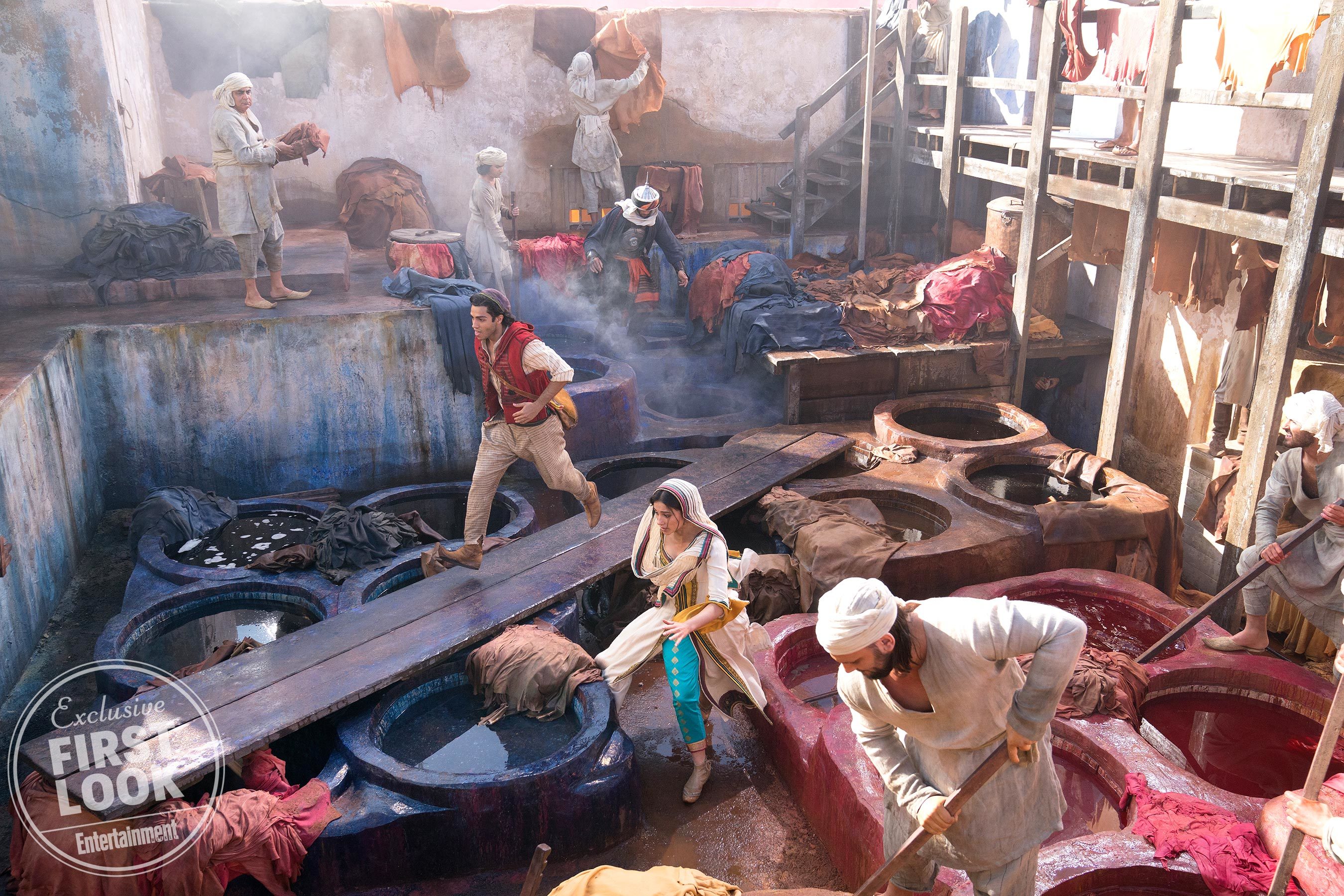 The Sultan's Palace
Now let's take a look behind the palace walls, where we see Jasmine in her royal garb along with a peek at Jafar (played by Marwan Kenzar)!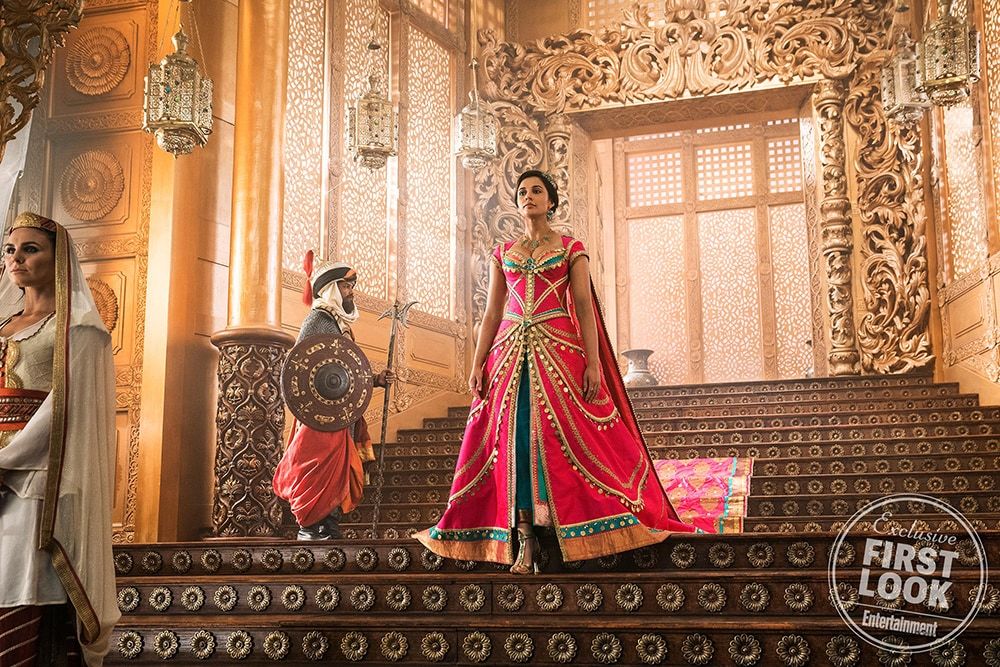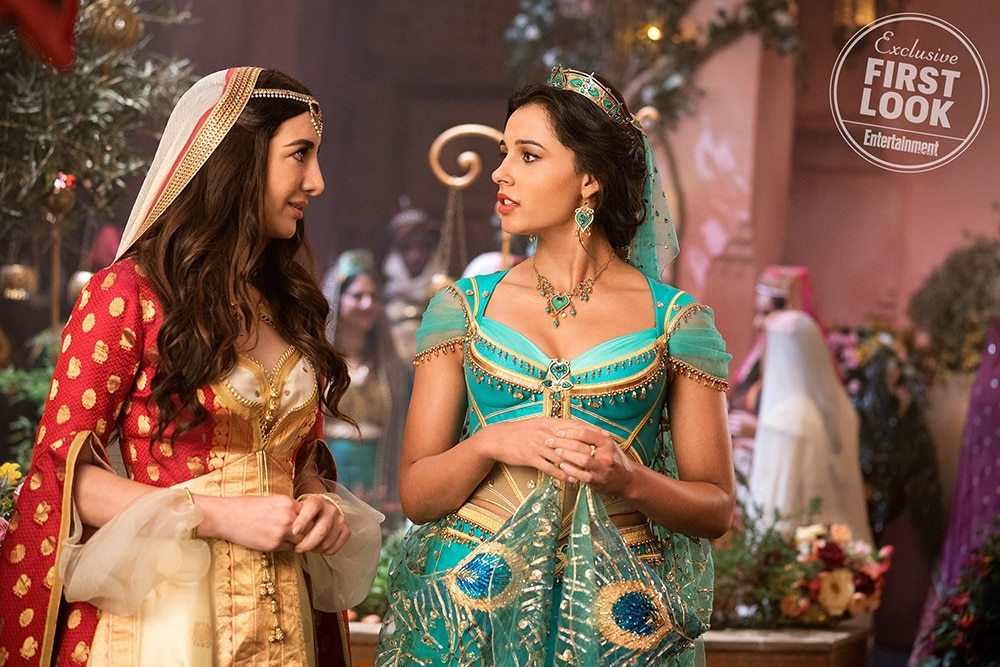 In the above image, Jasmine speaks with her friend and handmaiden Dalia, played by Nasim Pedrad.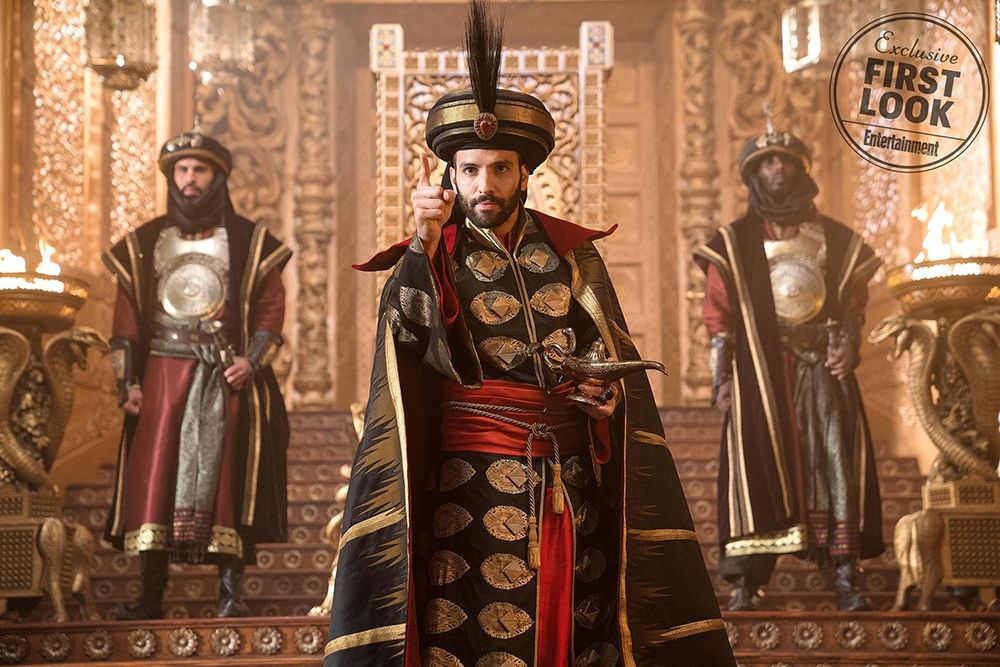 The gilded Sultan's palace looks truly amazing!
Aladdin and friends
Entertainment Weekly also blessed us with another look at Will Smith as Genie, and an image of Aladdin's trusty sidekick, Abu!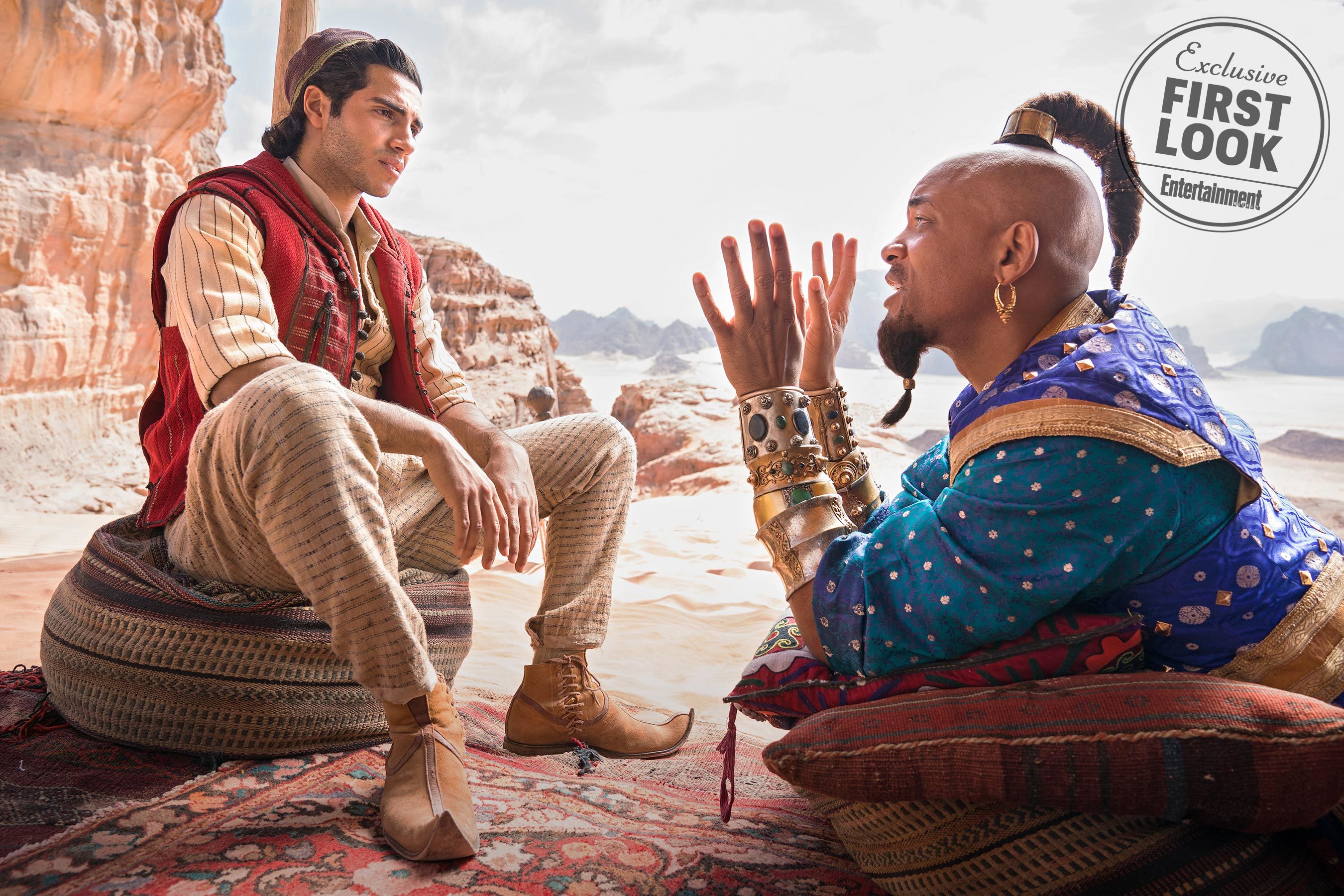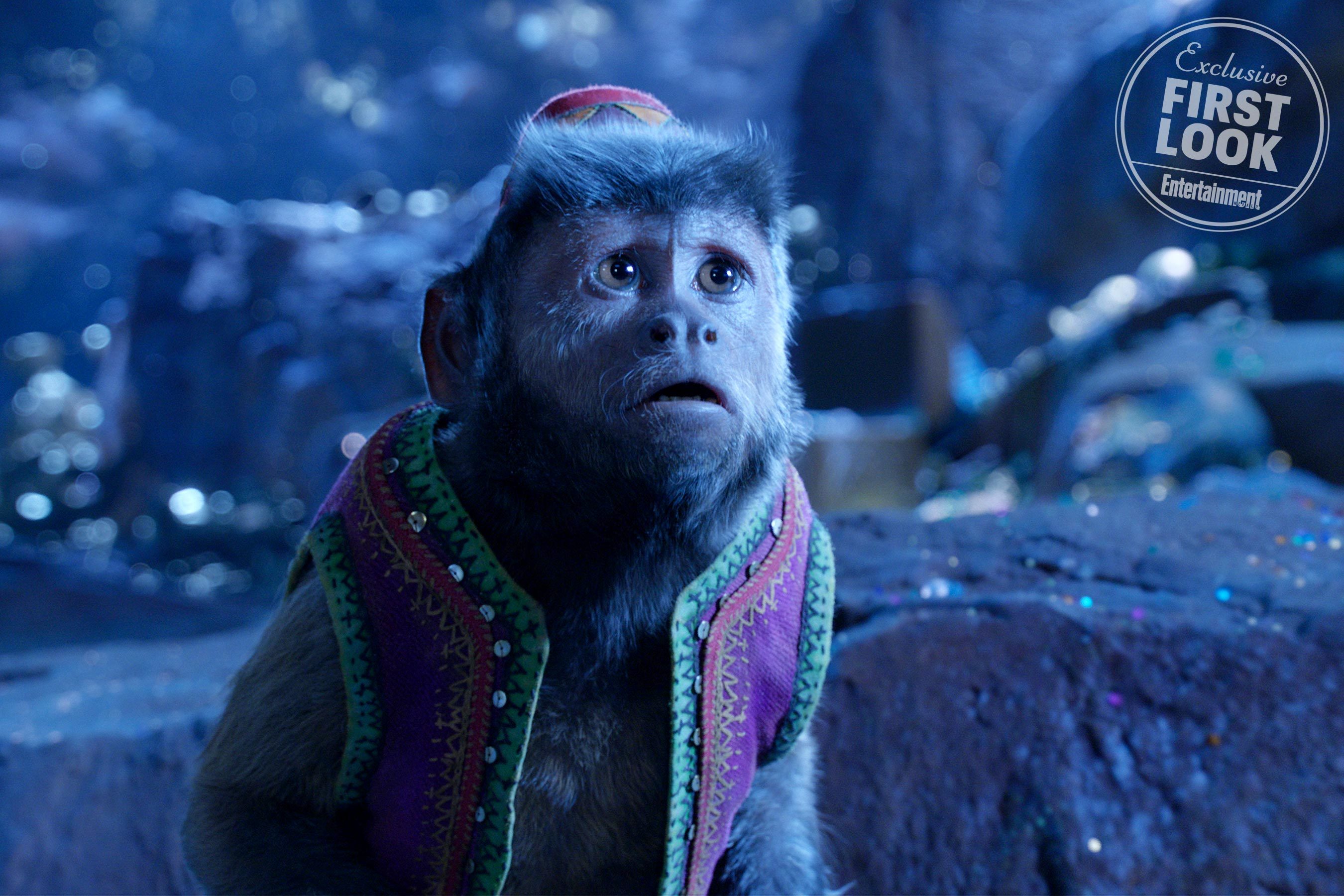 Abu is beyond adorable—Jafar better stay away from this cutie or we will have words!
Aladdin, directed by Guy Ritchie, will hit theatres May 2019. Read more about it at Entertainment Weekly now.