Once upon a time, a group of journalists gathered at Pixar Animation Studios to learn all about a new original movie called Onward. I was one of those journalists, privileged to step into the world of this exciting new film and sit down with the filmmakers behind the magic. We talked about everything from the story's emotional center to the incredible casting (they got Tom Holland and Chris Pratt!?!?) to the collaborative environment that helps bring the immersive world of the film together. Now, dear reader, I invite you all to come along with me, as I recount my stories from that incredible adventure. So without further ado, Onward!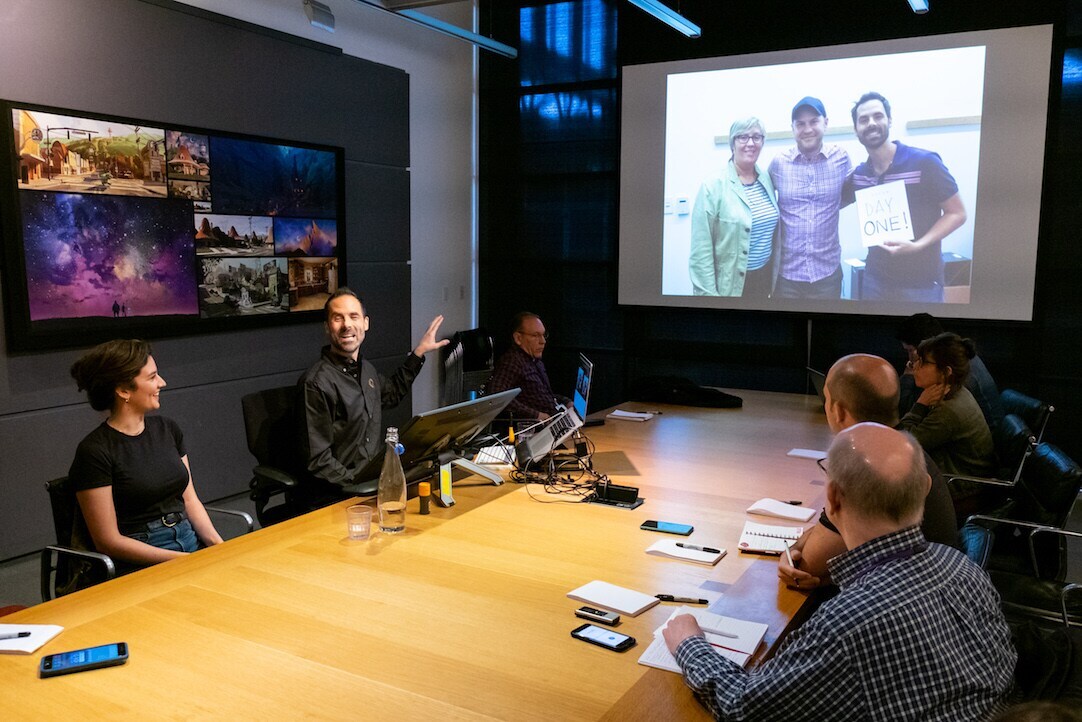 Our story begins where all great stories do: the beginning. 2013 to be exact, the above photo capturing day one of production. That's when director Dan Scanlon, who some may recall as the director of Monsters University, first started dreaming up the idea for his next feature. Scanlon's dad passed away when he was 1, and throughout his life, his father was a mystery to him.
"A lot of times, movies start off as questions," said Scanlon. "'Who was my father?', 'How was I like him?  Wouldn't it be amazing if I had one day with this person?'" After further development, the team realized that by introducing the element of magic, they could create a story where something like that could be possible.
And yet, they also knew that like all good stories, their story needed a challenge. In Onward, that challenge comes in the form of pants. Dad pants to be exact. The protagonist of Onward, Ian (voiced by Tom Holland), and his brother, Barley (Chris Pratt) also lost their dad at a young age. On Ian's 16th birthday, he gets the ultimate opportunity to cast a spell that will bring back their dad for just one day. However, when Ian performs the spell, his inexperience renders him unsuccessful, bringing back just the bottom half of his dad. "Initially, it was one of those ideas we said in the room and laughed, but then we thought, 'Let's do it!'" laughed Scanlon.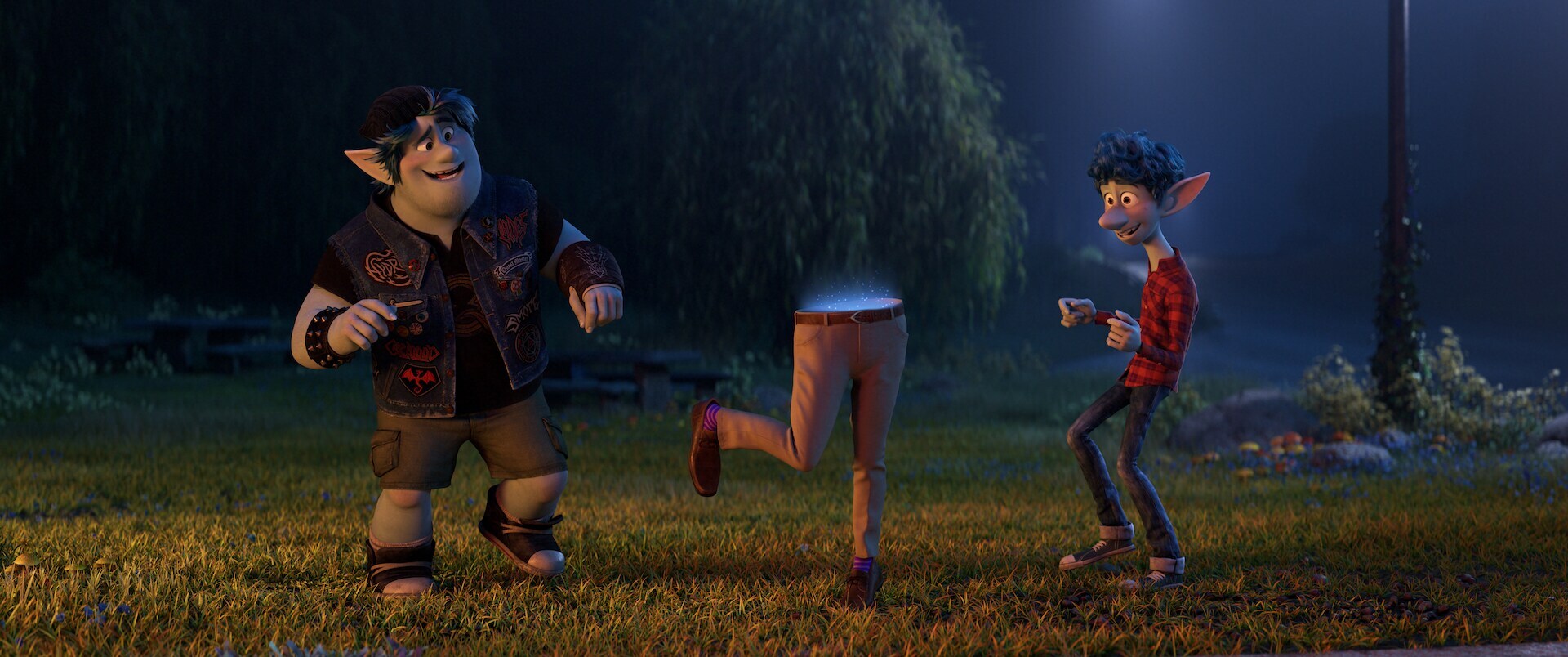 While it may have seemed silly at first, the filmmakers later discovered that their unconventional choice ended up playing perfectly into the emotional beats they were trying to convey. "I love how awkward it is, but then you have scenes like when Ian learns his dad had purple socks and it's that much more impactful. When you don't know someone, you'll take anything you can get. It was the perfect mix of sweet and sincere, yet also fun and awkward," recalled Scanlon.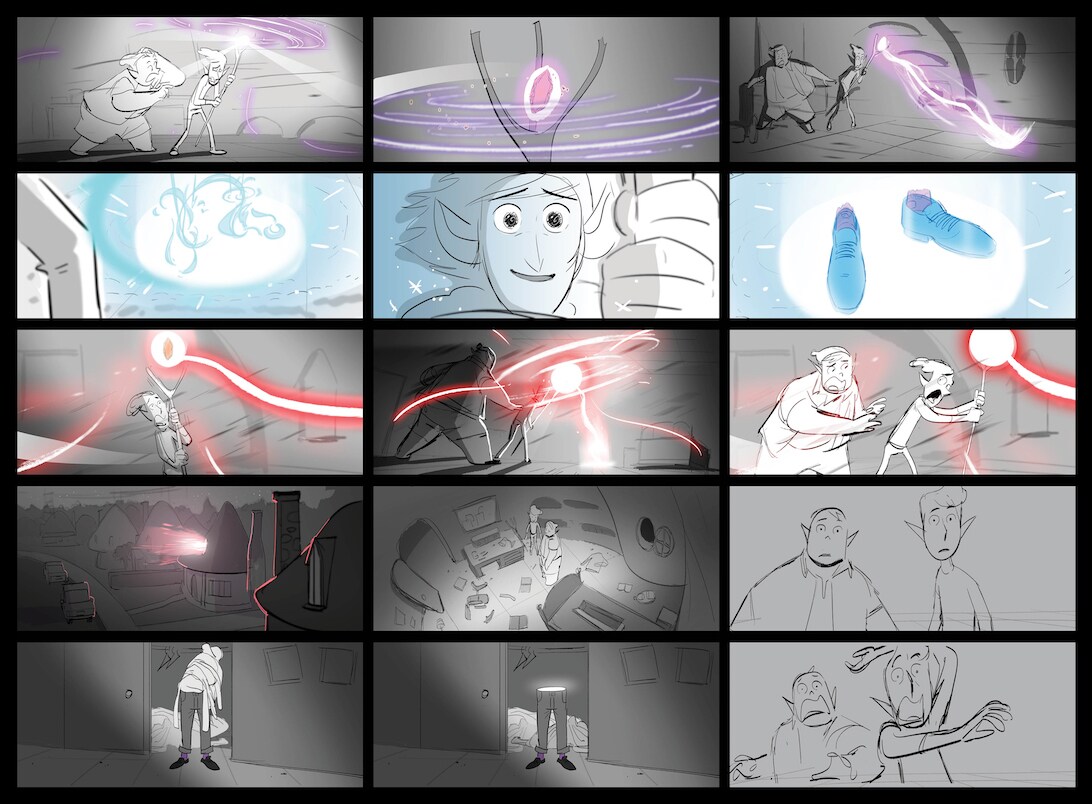 Once the basics of the story were set, the filmmakers turned their sights next to storyboarding. As those who have read about Pixar movies in the past know well, the boarding of a film is no easy feat. For this film, a whopping 97,759 boards were created in the process of making it. One of the hardest scenes for the team to crack was Ian's introduction in the film. "With a character's introduction, particularly the protagonist, you can't shortchange anything. It's your real chance to prove to the audience why they should care," shared story lead Madeline Sharafian.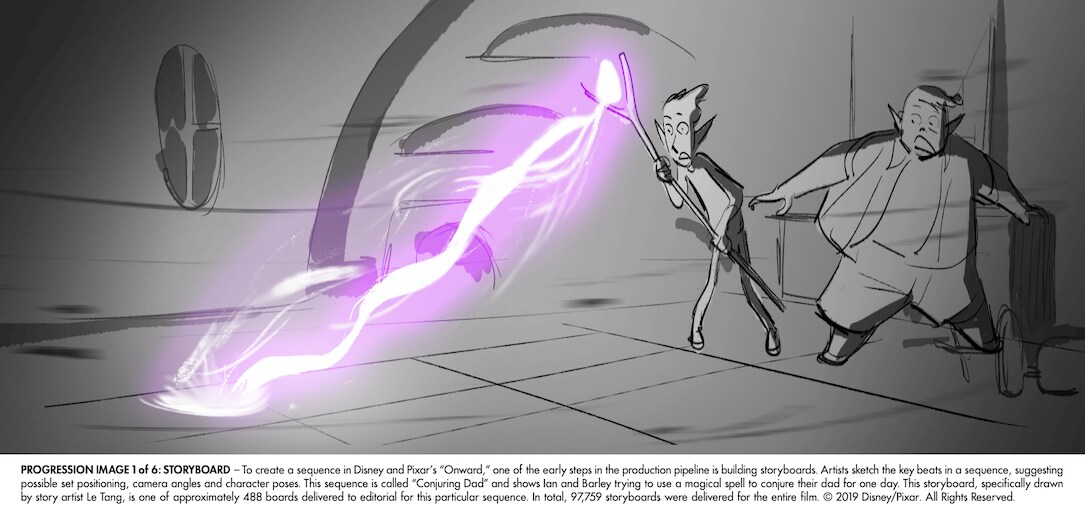 Many factors go into storyboarding a scene just right. You want to make sure you're conveying what the scene is, yet also framing things from the right perspective, making sure the scenes are active and not just the characters talking or walking around, and that the actions of the characters ultimately feel human and relatable. "You can't help but bring yourself into the boards sometimes," explained story supervisor Kelsey Mann. "It's nice though, because it turns the scene from something generic to something more specific and unique."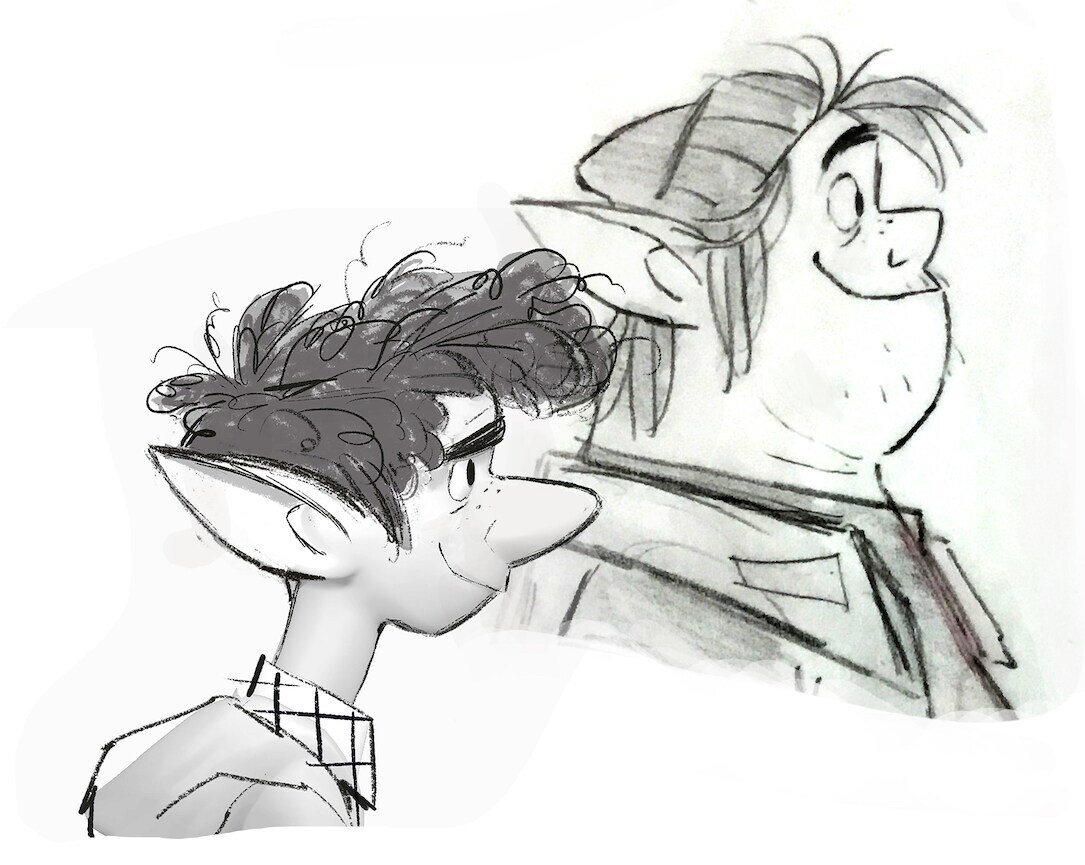 When it came to casting the voice of Ian, the team knew they had a tough job: to find an actor who had a solid roster of films under his belt, but could also still sound 16. Eventually, they were able to find their Ian in Tom Holland. "We liked Tom because he had the right amount of nervousness and shyness for comedic scenes, but could also do emotional scenes," recalled producer Kori Rae.
For the role of Barley, the team looked for an actor who could give them a chaotic and wild energy, yet also have that big-brother charm. Chris Pratt ended up being perfect for the role. Scanlon explained, "Chris has that big brother quality, and it does help that they know each other and Chris is a little like a big-brother to Tom in that relationship."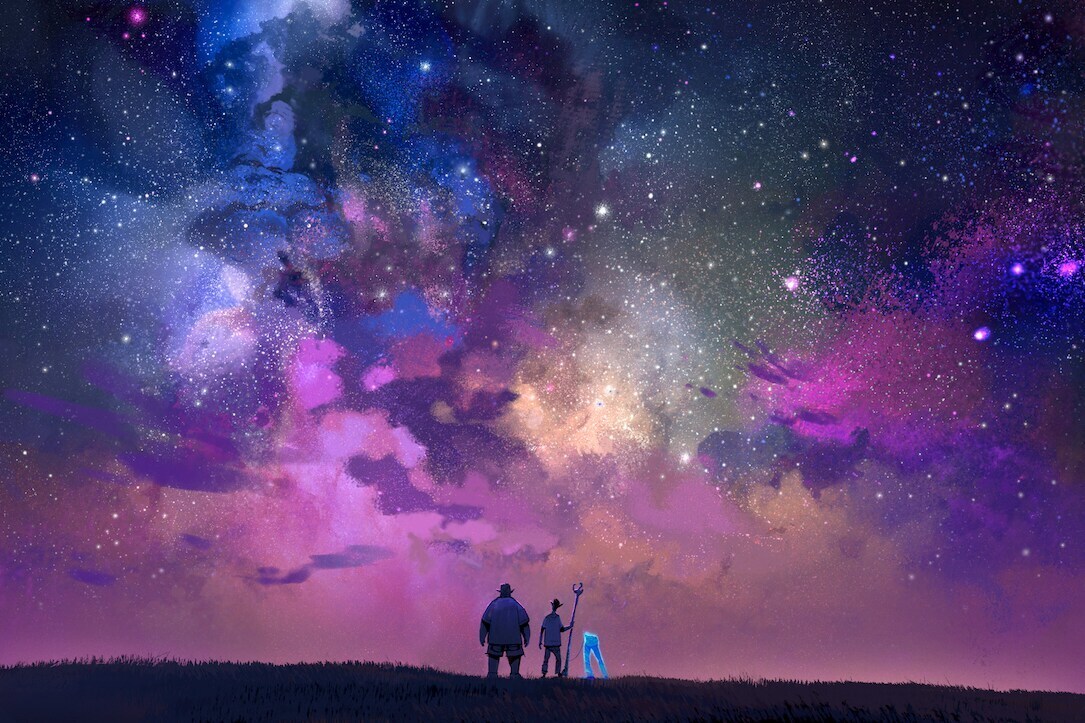 When I talked with this talented group, one thing that permeated through every conversation was their excitement for audiences to see the film and share the story with their loved ones. "I have a sister and Ian and Barley remind me of my sister and I when we were growing up," said Sharafian.  "I'm so excited to share the film with her and bring her to the wrap party."
"It almost feels like the world is having a birthday and we're giving them a present," added Mann.  "We've been working hard on our present to get it to something we're proud of, and now I'm excited for the world to open it. The ending is the part that's the most satisfying for me and I can't wait for the world to see it."
Needless to say, we can't wait either! Onward comes to theaters on March 6.