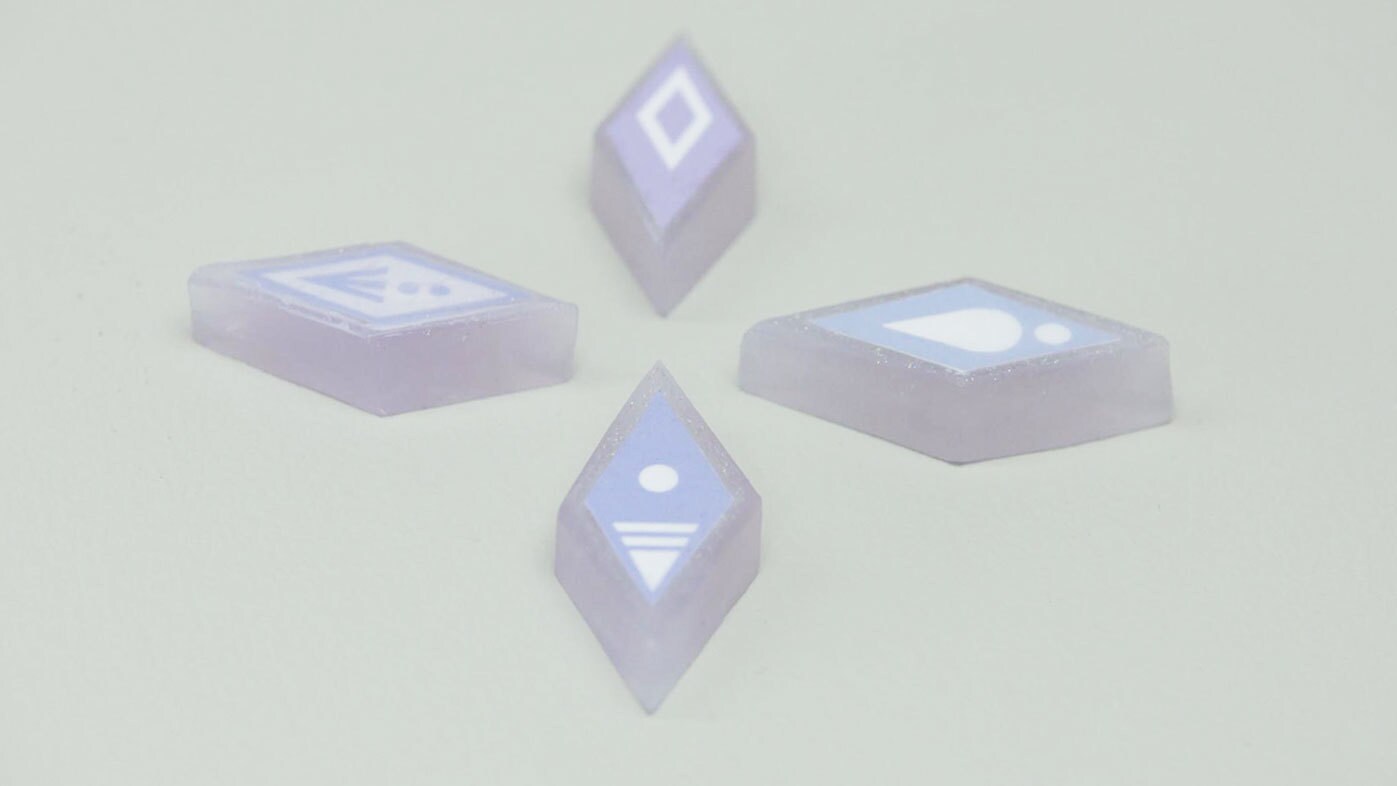 In Frozen 2, sisterhood and friendship help carry Anna and Elsa through their magical journeys of self discovery. Follow along to make these soaps inspired by Frozen 2, featuring designs harnessing the power of the four elements.

What You'll Need:
Frozen 2 elements
Tape runner
Laminator
Laminating sheet
Scissors
Glycerin soap cubes
Cosmetic glitter for soap making
Soap molds
Wooden skewers
Knife and cutting board
How To Make It:
Print out the 4 elements from Frozen 2 and carefully cut out. You'll need two of each element. Tape them together so they're double-sided.
Place the 4 elements onto the laminating sheet, and run through the laminator. Then, cut them out leaving an 1/8 of an inch border around all sides.
Place the glycerin soap cubes into a microwavable dish and heat for 2 minutes or until completely melted.
Add some sparkle to your soap with cosmetic glitter.
Place the laminated element inside the soap mold. Hold it in place with a wooden skewer, and pour the liquid soap into the mold. Hold in place for a few minutes, then remove the skewer. Allow the soap to harden completely.
Once set, use a knife to carve the soap into diamond shapes.
Disney Family Sundays is now streaming only on Disney+!