Forget the gowns! The Disney Princesses' online avatars get dressed down in the latest look at Ralph Breaks the Internet. The movie is now in theaters and you can get your tickets here!
Earlier this year, Entertainment Weekly revealed a new image of the Disney Princesses, lounging around backstage in their new casual outfits. And of course, all eyes are on our favorite racer, Vanellope von Schweetz! She's such a trendsetter. See for yourself: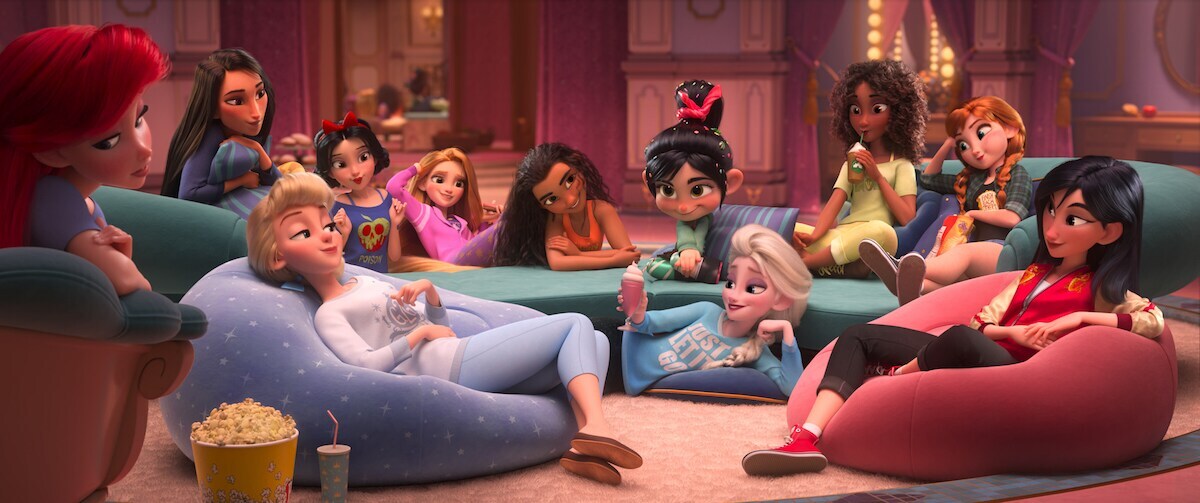 Who says you can't be a Princess and rock comfy loungewear?
We're all for fashionable graphic tees, like Elsa's "Just Let It Go" and Cinderella's "G2G" designs. Also, kudos to Cinderella for trading in her glass slipper for some cozier ones. She's totally living her best dream, and we love it.
We can't wait to hear what the Disney Princesses chat about over popcorn when we see Ralph Breaks the Internet!