You've seen the Incredibles 2 trailer. You've heard the latest details. You've marked your calendar for June 15, 2018. You're an Incredibles 2 super fan. Well, today is your lucky day because we just learned the voice cast line up for the upcoming film, and some new information about each of the characters. Take a look:
Here's everything we know about the cast:

HOLLY HUNTER AS HELEN PARR / ELASTIGIRL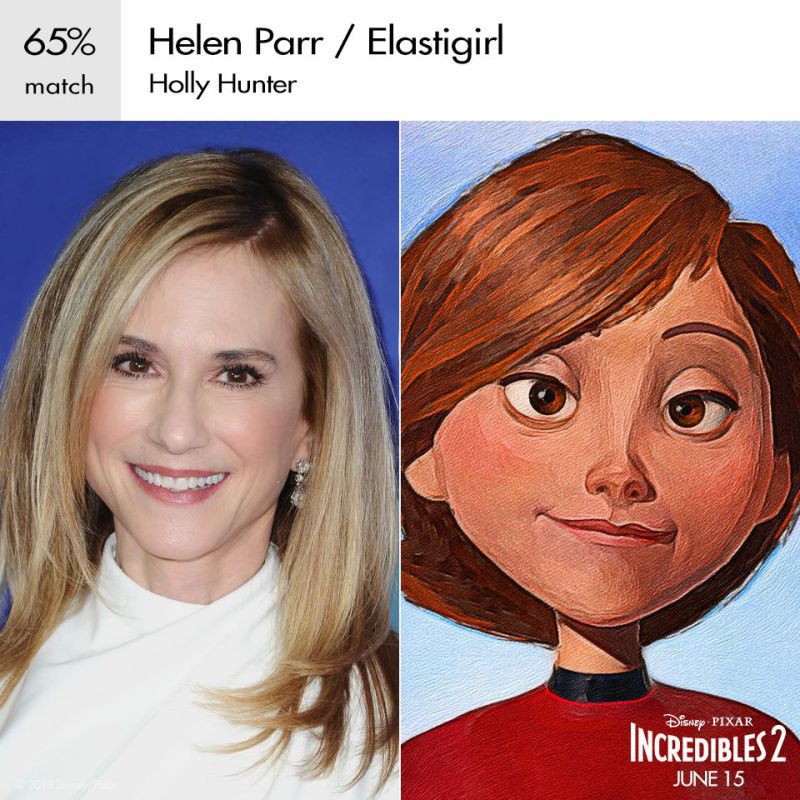 What we know about Helen Parr: In Incredibles 2, Helen is tapped to lead a campaign to bring the Supers back into the spotlight. We can't wait to see her in action, especially since there is a new villain emerging that she will have to face!

CRAIG T. NELSON AS BOB PARR / MR. INCREDIBLE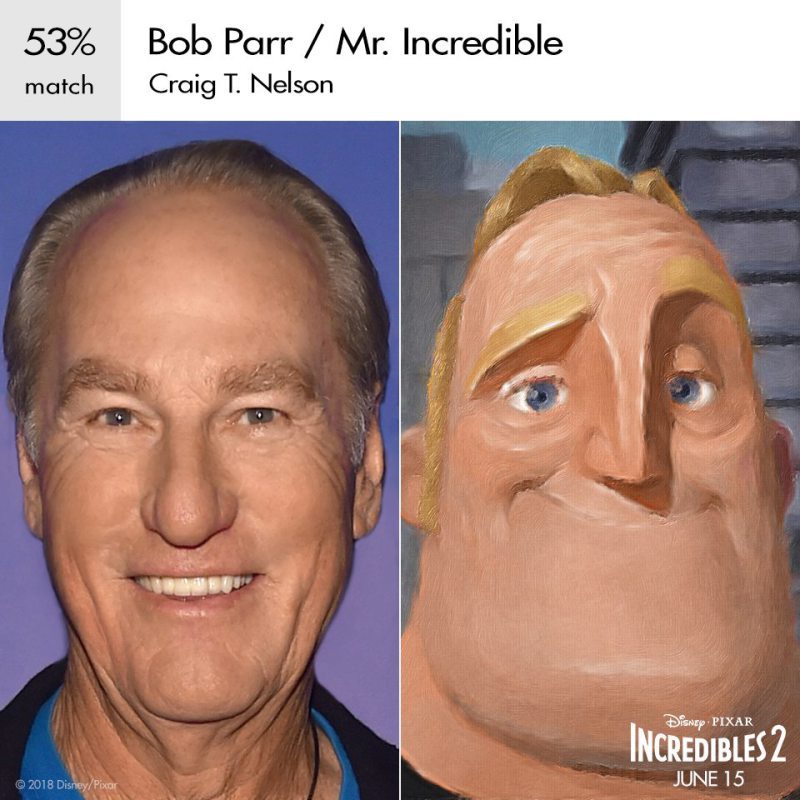 What we know about Bob Parr: Since Supers were outlawed, Bob has been focusing on raising his family with Helen Parr. When Helen is called to change the public perception of Supers for the better in Incredibles 2, Bob manages the Parr household on his own and faces new challenges.

HUCKLEBERRY "HUCK" MILNER AS DASHIELL "DASH" PARR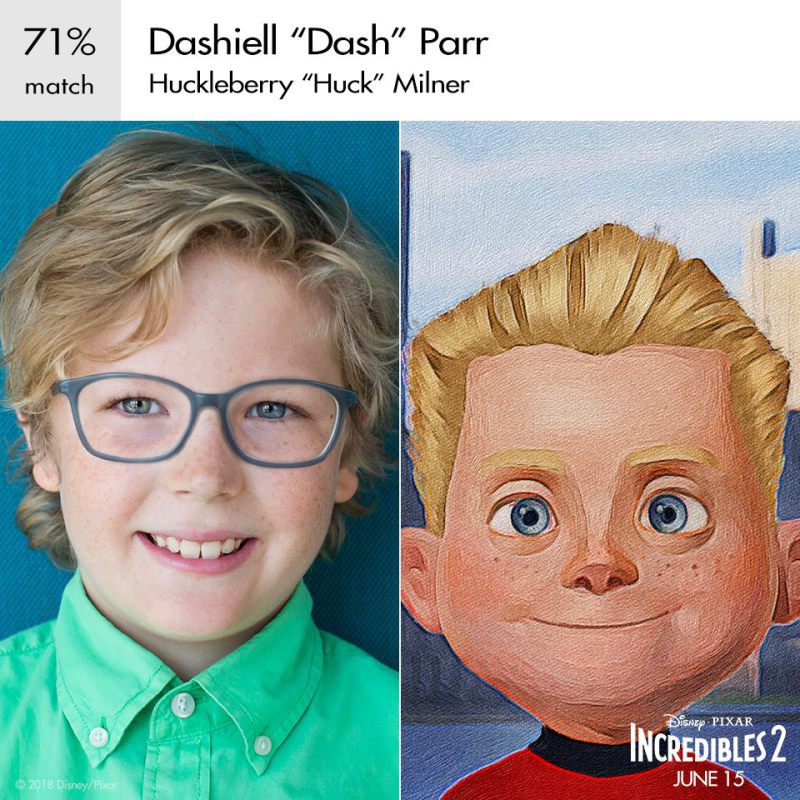 What we know about Dash Parr: Dash is a 10-year-old boy who seeks adventure and has an endless supply of energy. He is proud of his skills, and in Incredibles 2 we'll see that he doesn't understand why he has to keep his powers a secret.

SARAH VOWELL AS VIOLET PARR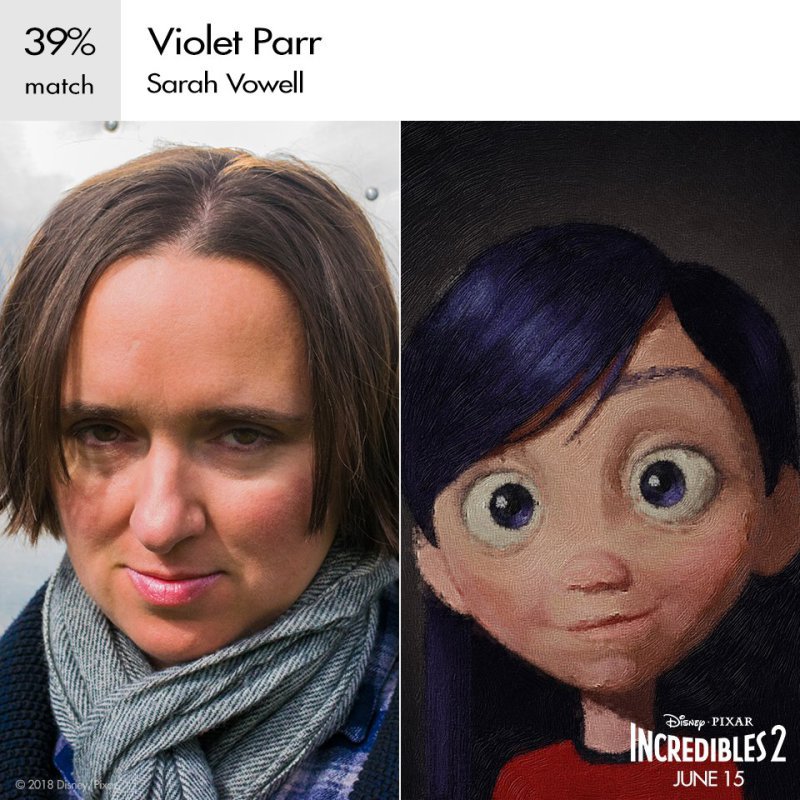 What we know about Violet Parr: We know and love Violet as an introverted and intelligent teenager with some seriously amazing sarcasm skills. In Incredibles 2, she will begin to master her superpowers of invisibility and force fields. She is a Super at heart.

BRAD BIRD AS EDNA "E" MODE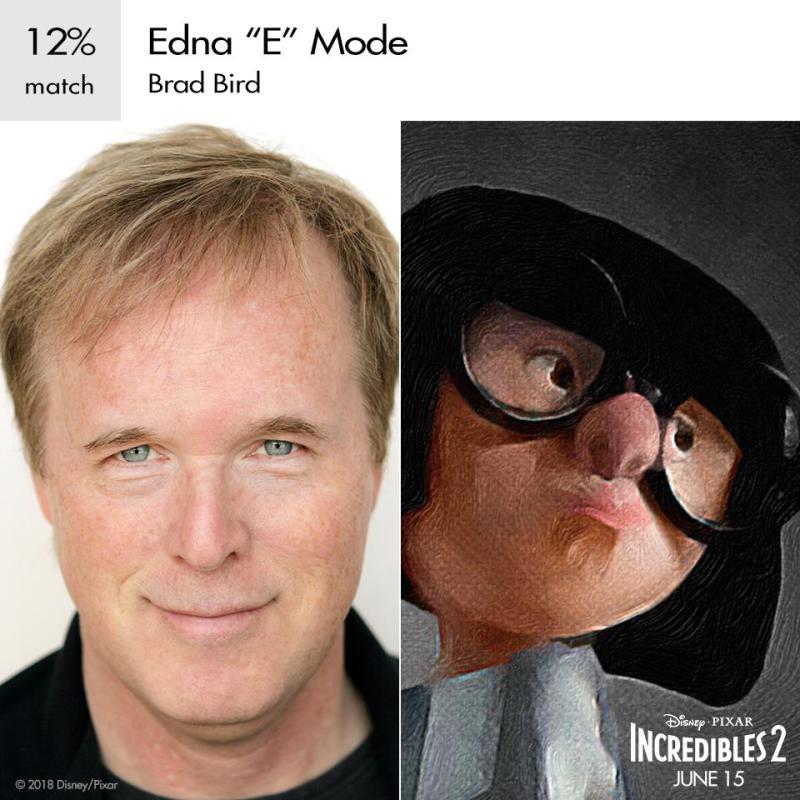 What we know about Edna Mode: One of our favorite characters of all time, Edna is on the cutting-edge of technology and fashion. In Incredibles 2, she longs for the return of Supers so that she can get back to making Supersuits (with no capes).

SAMUEL L. JACKSON AS LUCIUS BEST / FROZONE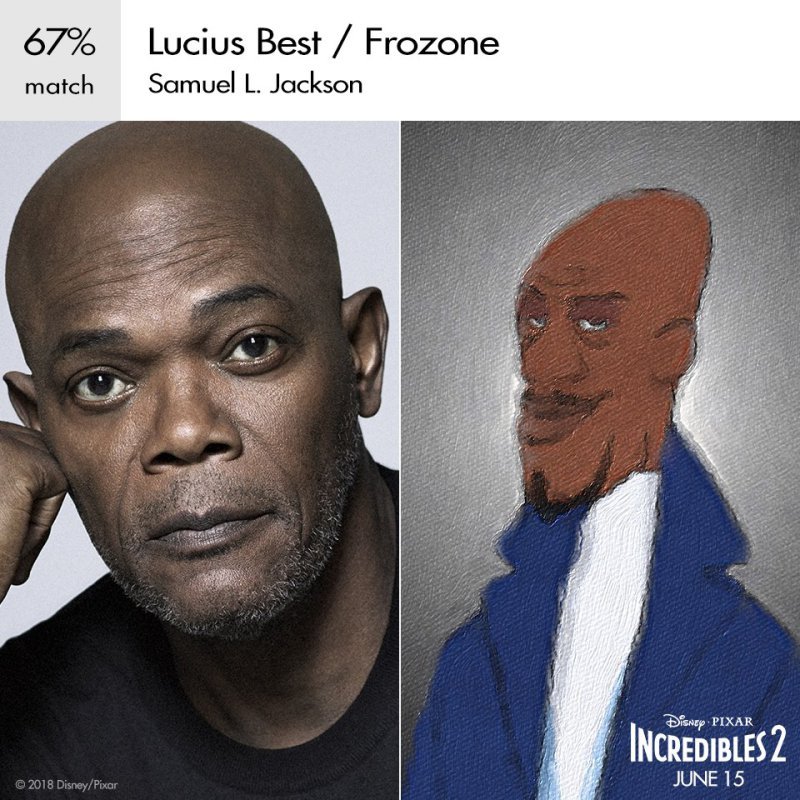 What we know about Lucius Best: He's Bob's best friend and his super power is making ice with the point of a finger. He wouldn't think twice about breaking out his Supersuit if it could bring Supers out of hiding.

BOB ODENKIRK AS WINSTON DEAVOR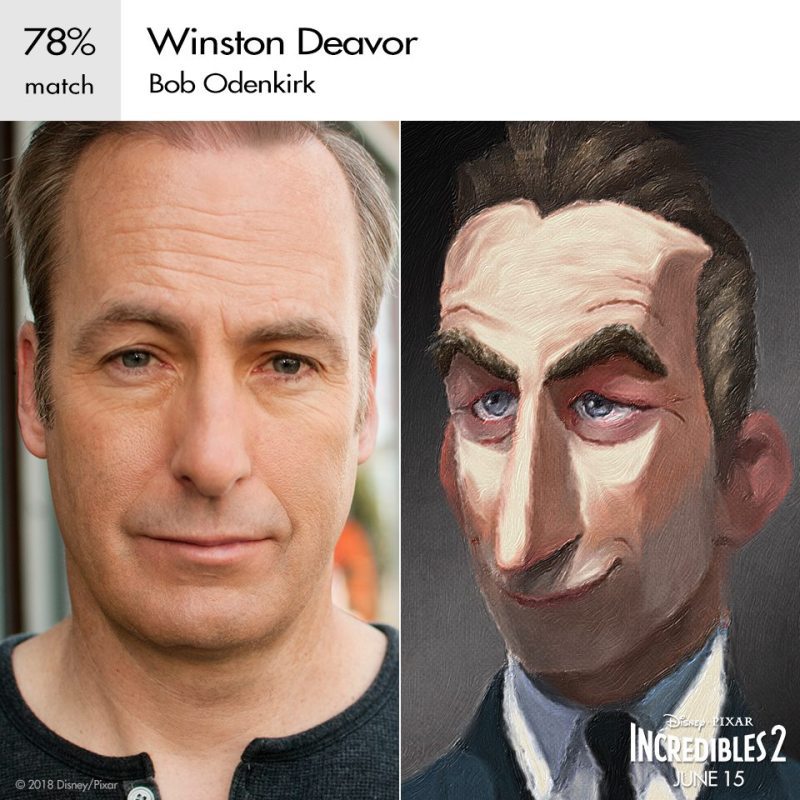 What we know about Winston Deavor: Winston leads a world-class telecommunications company alongside his genius sister, Evelyn. He is a huge supporter of Supers and wants them to return to the spotlight.

CATHERINE KEENER AS EVELYN DEAVOR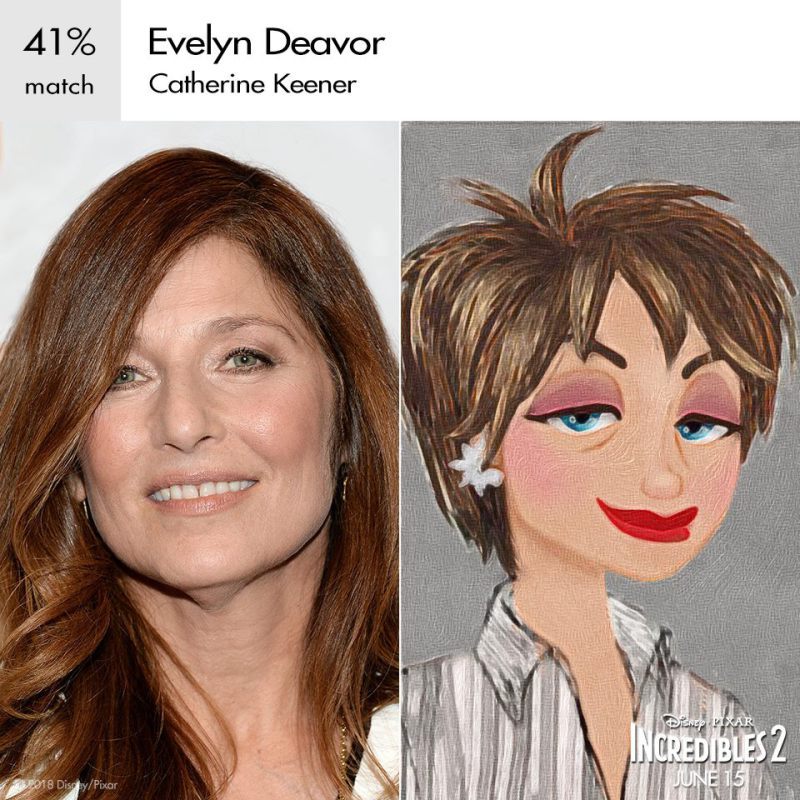 What we know about Evelyn Deavor: She is the brainchild behind Winston's company, knows her way around tech, and has never met a problem she couldn't solve.

JONATHAN BANKS AS RICK DICKER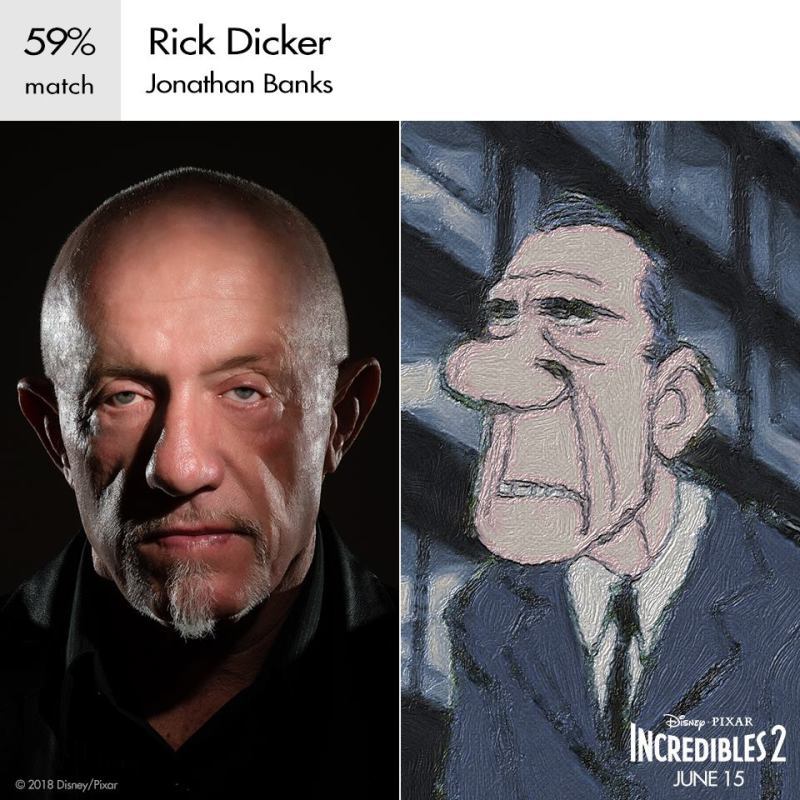 What we know about Rick Dicker: He heads the official Super Relocation Program, helping the Parr family keep their identities secret. In Incredibles 2, Rick's division is shuttered, and the Parrs are all on their own.

ISABELLA ROSSELLINI AS AMBASSADOR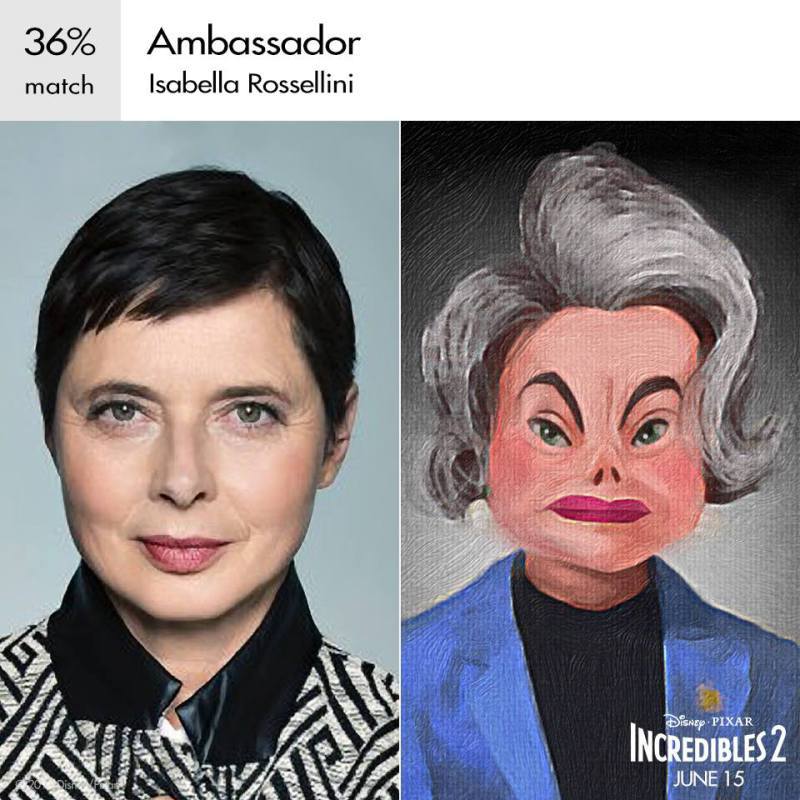 What we know about Ambassador: She is an advocate for the Supers and committed to the support and legislation of Superheroes.

SOPHIA BUSH AS VOYD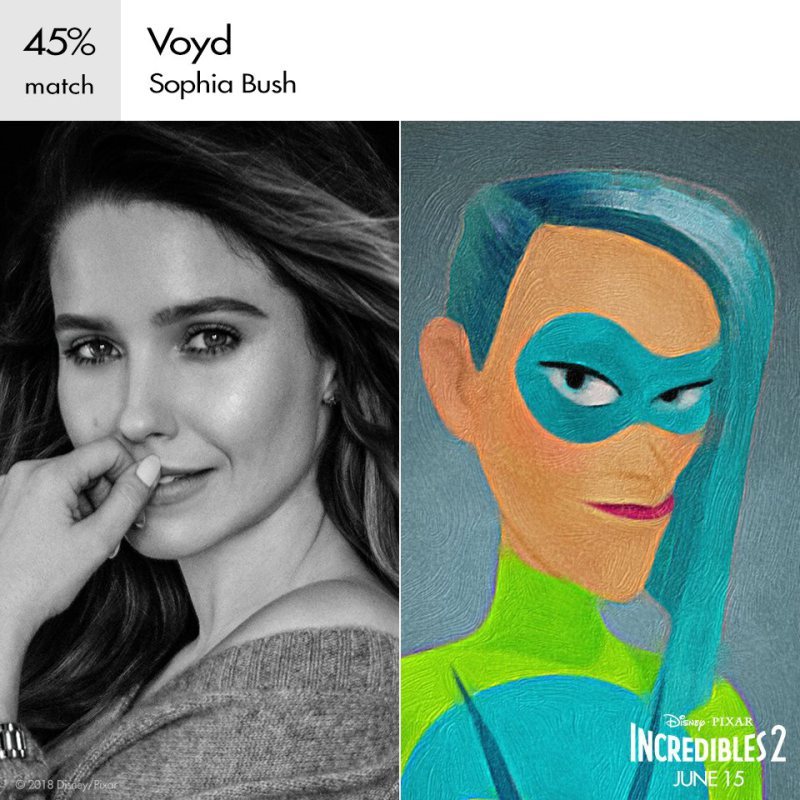 What we know about Voyd: She is a "wannabe" Super and a mega-fan of Elastigirl. Her superpower is the ability to divert and manipulate objects around her by creating voids that allow the objects to appear and disappear. Super cool!
This voice cast is absolutely incredible (of course!) We cannot wait to see Incredibles 2 when it hits theaters on June 15, 2018. To watch the trailer in anticipation, scroll down!
The Incredibles 2 Trailer