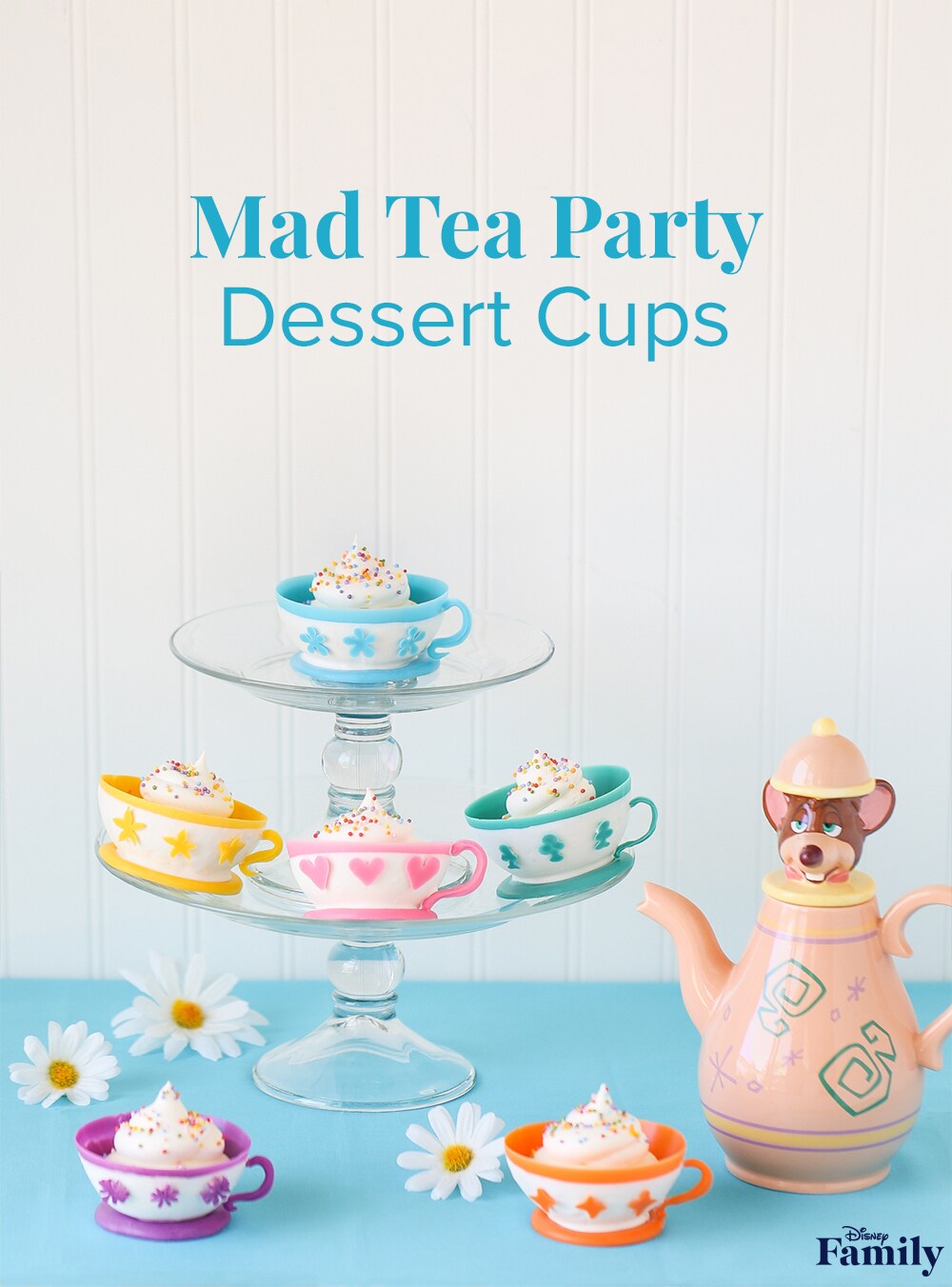 Whenever we go to Disneyland, a visit to the Mad Tea Party is an absolute must. My family all stuffed into one giant spinning pastel teacup? It's brilliant madness! Purple and pink are our favorite cups, but whichever we end up riding, we always leave dizzy with delight, big smiles, and precious memories.
With these Mad Tea Party Dessert Cups, you'll always get the teacup you want! The festive chocolate bowls are made by double-dipping water balloons into melted chocolate. They're perfect for serving up cold desserts, like puddings, sorbets, or even store-bought ice cream. In this version, they're filled with a fluffy spoonful of crazy delicious white chocolate mousse and topped with a wild smattering of sprinkles. The Mad Hatter, White Rabbit, and Cheshire Cat all agree—you won't want to be late to a party with these colorful teacups!
Scroll through to learn the recipe.