Snow White and the Seven Dwarfs holds a special place in our hearts. This classic film featuring the first-ever Disney Princess is one that can be endlessly quoted from. We asked the Magic Mirror on the wall which quotes are the best ones of all, and this is what it revealed to us:
Snow White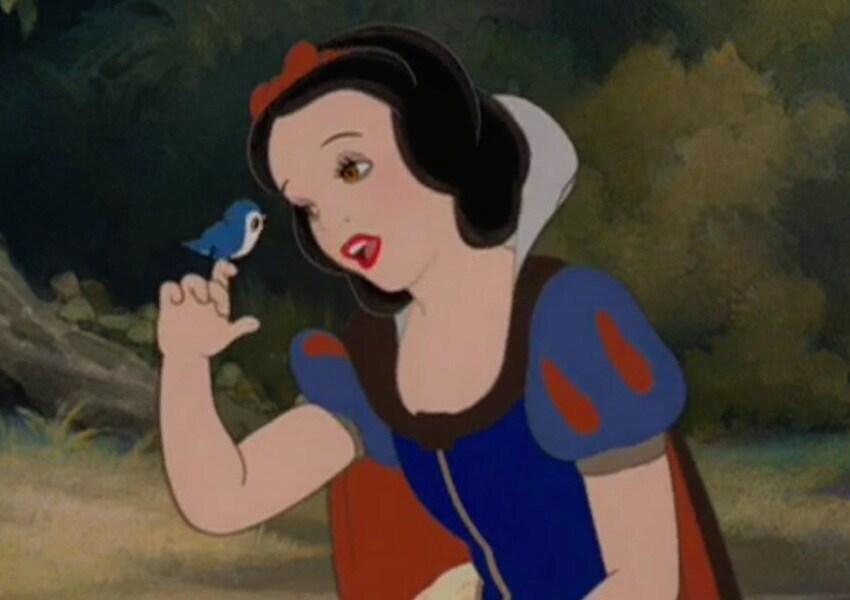 "Come on, perk up. Won't you smile for me?"
"I'm sure I'll get along somehow. Everything's going to be alright."
"Why, there's seven little chairs! Must be seven little children."
"Anyone could see that the Prince was charming. The only one for me."
"There's nobody like him anywhere at all."
"How do you do?"
"March straight outside and wash, or you'll not get a bite to eat!"
"What's the matter? Cat got your tongue?"
"Pleasant dreams."
"Bless the seven little men who have been so kind to me, and—and may my dreams come true. Amen. Oh yes, and please make Grumpy like me."
"… and then he will carry me away to his castle, where we will live happily ever after."
The Evil Queen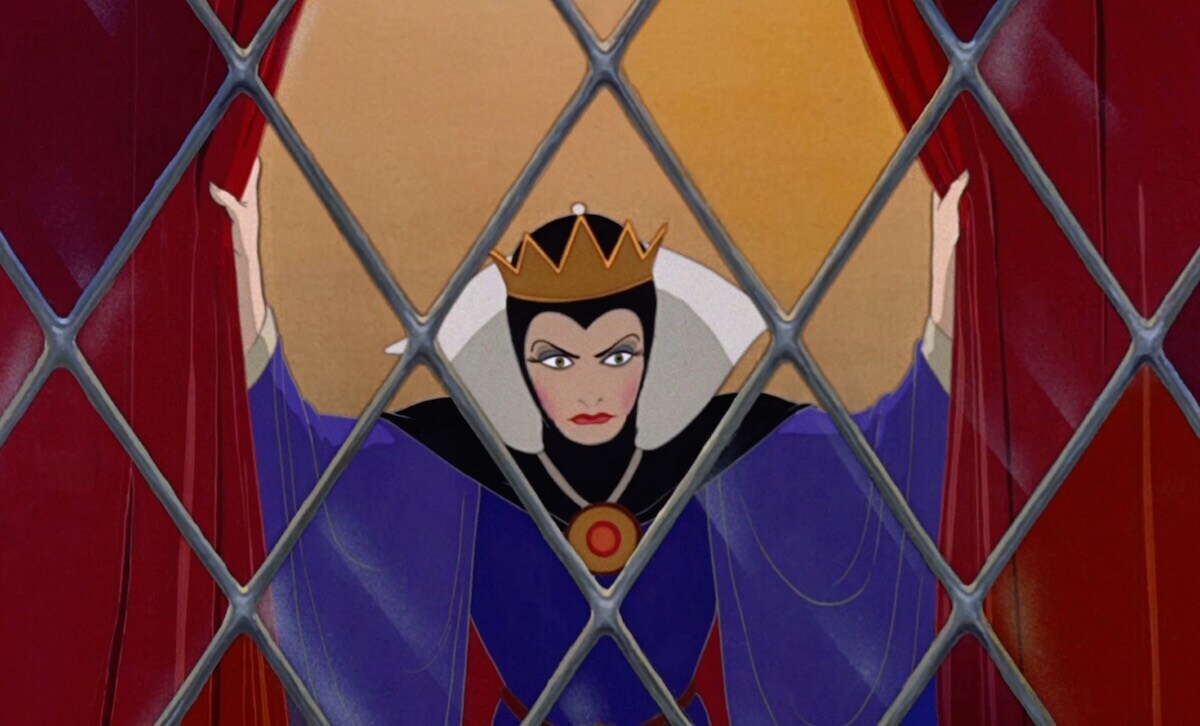 "Magic Mirror on the wall, who is the fairest one of all?"
"You know the penalty if you fail."
"Thirsty? Have a drink!"
"All alone, my pet?"
"Go on, have a bite."
"Now, begin thy magic spell."
"Now, turn red. Tempt Snow White to make her hunger for a bite."
"Don't let the wish grow cold."
Grumpy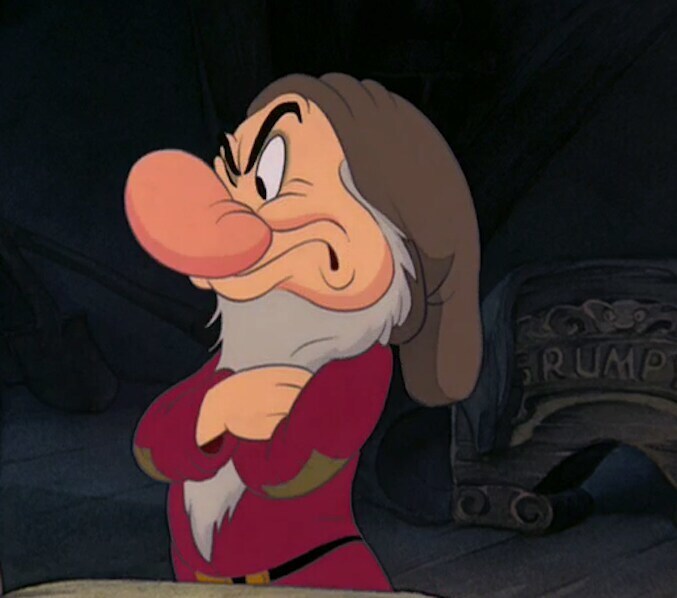 "Mark my words, there's trouble a-brewin'."
"Ya crazy fool! Fine time ya picked to sneeze!"
"How do you do what?"
"Ha! Knew there was a catch to it."
"I'd like to see anybody make me wash, if I didn't wanna!"
Doc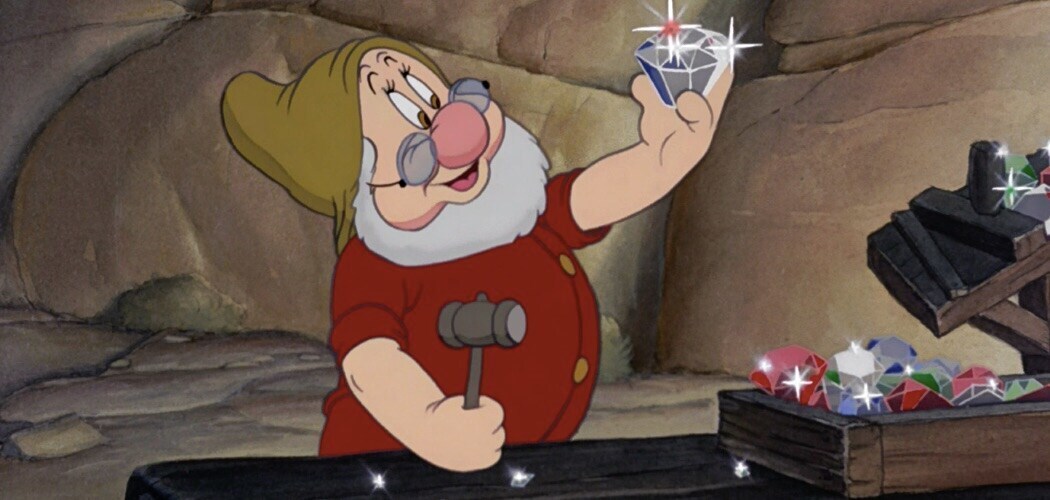 "Who's butterin' like a spoodledug?"
"Look, our house! The lit's light—the light's lit!
"We'll squeak up—ahem, sneak up. C'mon hen—er, men."
"What was I saying?"
"Beware strangers!"
Bashful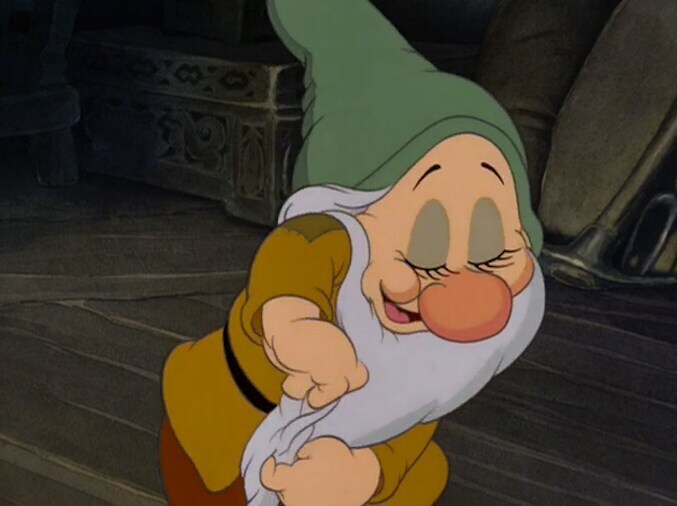 "My cup's been washed. Sugar's gone!"
"She's beautiful, just like an angel."
Sneezy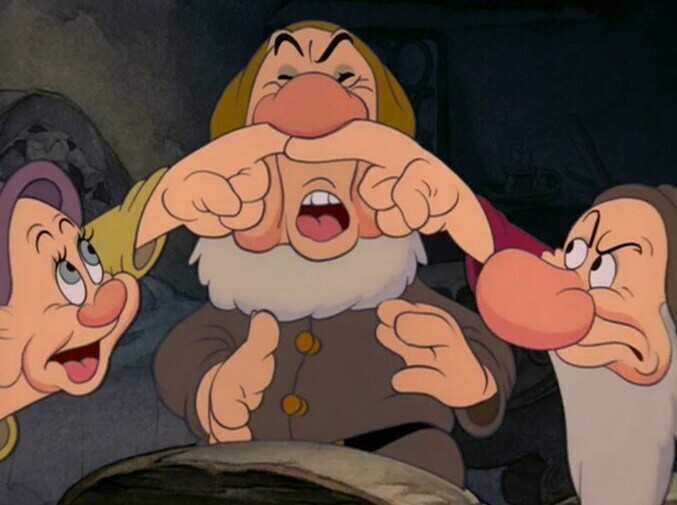 "Sink's empty. Hey, someone stole our dishes!"

Happy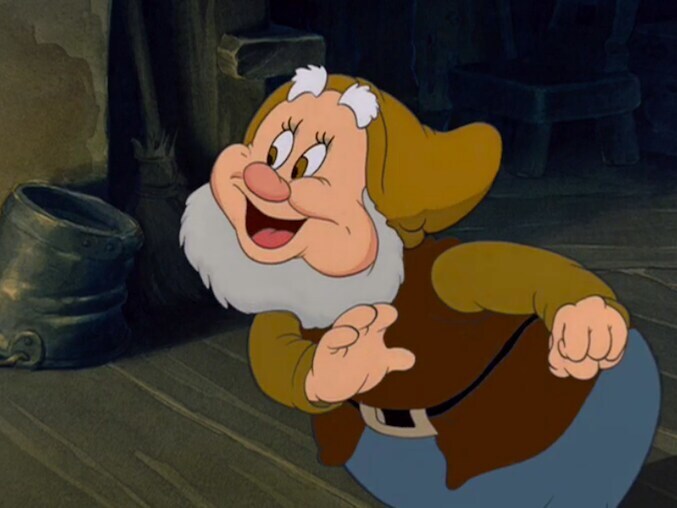 "I'll take a chance for her."

Magic Mirror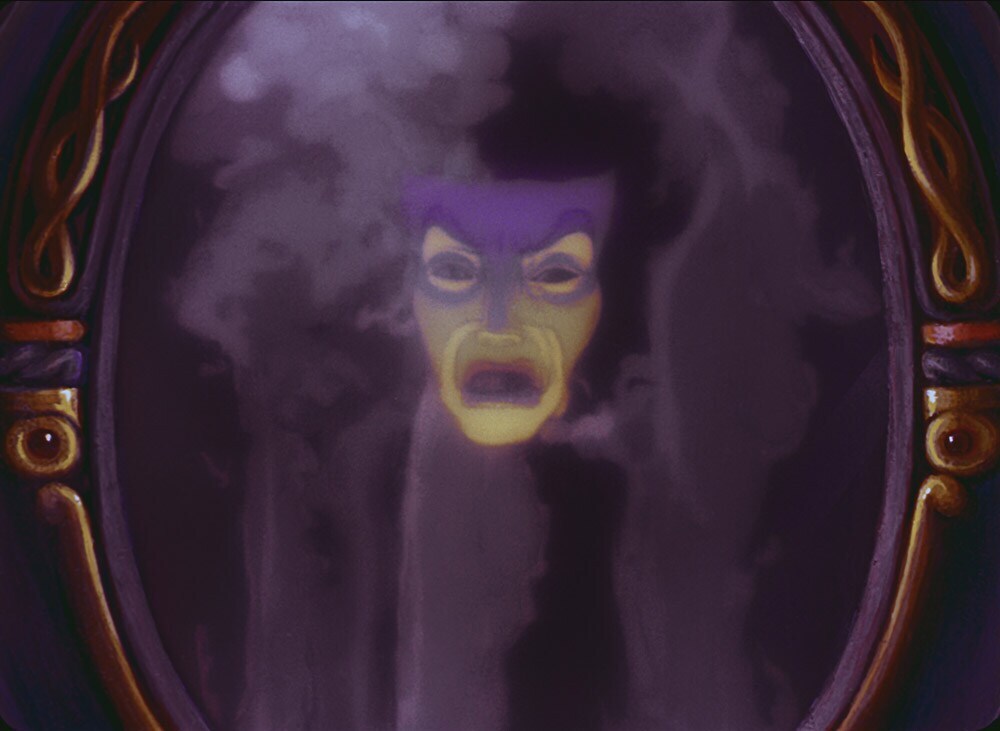 "Lips red as the rose, hair black as ebony, skin white as snow."
"Over the seven jeweled hills, beyond the seventh wall, in the cottage of the seven dwarfs, dwells Snow White, fairest one of all."
Stream Snow White and the Seven Dwarfs now on Disney+!