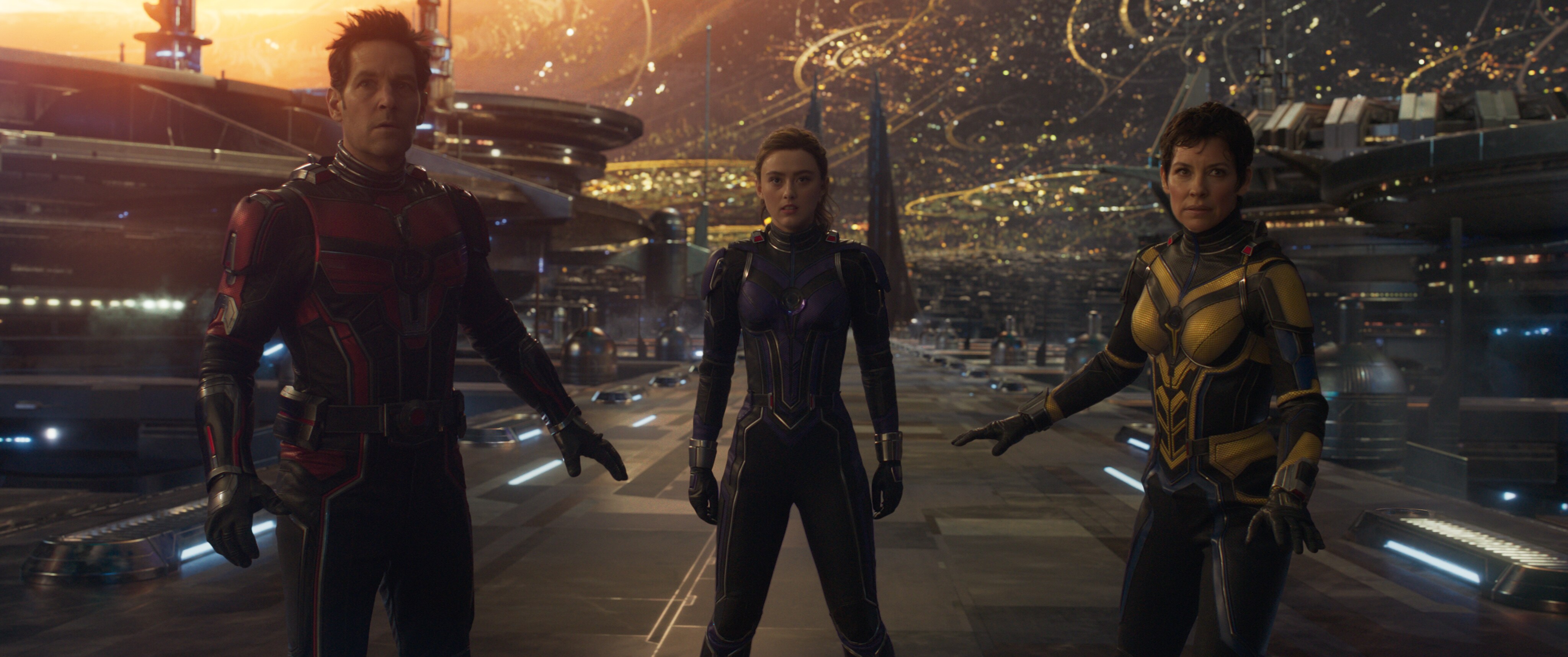 Ant-Man, The Wasp, and their extended Super Hero family are back. Marvel Studios' Ant-Man and The Wasp: Quantumania continues the story of Scott Lang, Hope Van Dyne, and their families, picking up where Avengers: Endgame left off. The film stars Paul Rudd returning as Scott Lang/Ant-Man, Evangeline Lilly as Hope Van Dyne/The Wasp, Michael Douglas as Hank Pym, Michelle Pfieffer as Janet Van Dyne, with newcomers to the franchise Kathryn Newton as Cassie Lang, and Jonathan Majors as Kang the Conqueror. Directed by Peyton Reed with an incredible script by Jeff Loveness, and produced by Kevin Feige, Stephen Broussard, Mitchell Bell and Kevin de la Noy, Ant-Man and The Wasp: Quantumania is now playing exclusively in theaters.

Ant-Man and The Wasp: Quantumania picks up with the characters not long after the events of Avengers: Endgame. Actor Paul Rudd, who portrays Scott Lang, explained where the audience finds his character as Quantumania begins: "I wouldn't say he's taking a victory lap, but others might say that. He's written a book, a memoir, Look Out for the Little Guy, and he's explained everything that's been going on in life and his experiences with the Avengers, but now he is ready to have some time to be a normal dad. And there are some issues there, because he missed out on a lot, and [he] kind of wants to recapture some of those years." Lang has grown and changed from where he started in the first Ant-Man film. "He always had kind of a love-hate relationship with [being a Super Hero], but now I feel as if he's accepted it," Rudd said. "I think that he's grown a lot over the course of the nine years or so that we've been doing these movies. This is a guy who started off with a regular job. He was brought into this group and has no innate Super abilities, but then he went up and fought Thanos. So he's experienced a thing or two, and he's accepted who he is."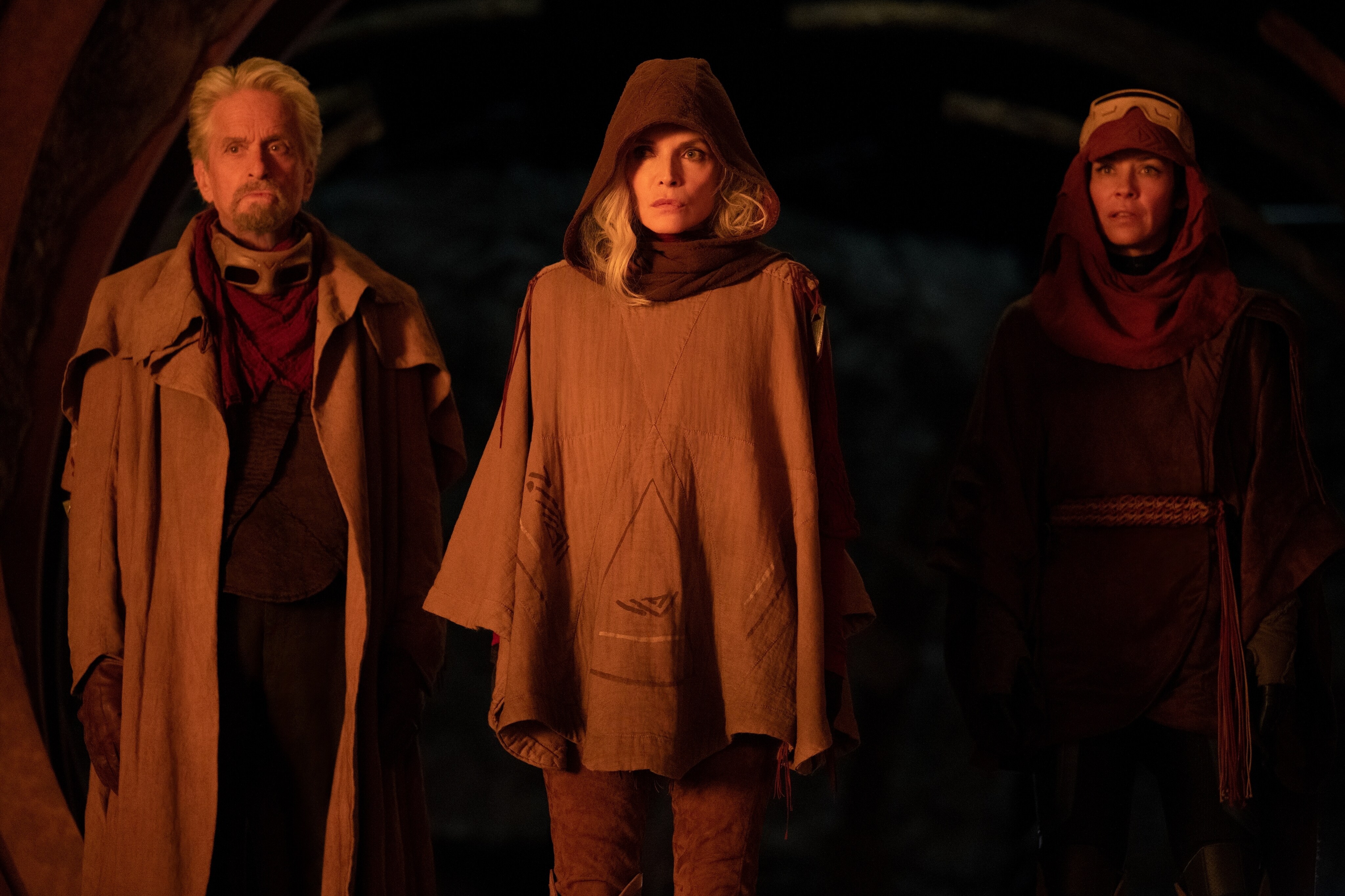 From the start, Scott Lang's story has been intimately tied to his family. "He is a regular guy who still has reservations about all of this. He's just a dad," said Rudd. Fatherhood is a core value that has remained important to him. Director Peyton Reed shared, "He's an Avenger, but it's really about work-life balance and also finding time with his daughter. It's the most important thing." Not only has family inspired Scott Lang in his journey, but it's also been an underlying theme for the entire franchise. Reed explained further, "The Ant-Man movies have really always been about family. It is a generational story about a family of heroes, and Scott Lang, who is not a billionaire or super scientist or anything, getting sucked into this world, and Hope Van Dyne who is the legacy daughter of two Super Heroes, Michael Douglas and Michelle Pfeiffer. So it's this generational thing, and now young Cassie Lang, who is probably Scott's biggest motivating factor."
But family ties, while motivating, also come with their own complications. "At the beginning of the movie, very quickly we find out that maybe Janet hasn't told the family about her thirty years in the Quantum Realm, and maybe Hope and Hank have not told Scott about what they're working on with Cassie down in the basement, and maybe Cassie hasn't told her dad about time she might've spent in jail," Reed said. "So everyone's keeping secrets from Scott at the beginning of the movie, and suddenly they're thrust into the Quantum Realm, and they have to work out these family dynamics while being in this bizarro, wacked-out world."
A particular dynamic lies between Hope Van Dyne and her mother, Janet, who returned after 30 years in the Quantum Realm in Ant-Man and The Wasp. Evangeline Lilly, who plays Hope, explained that when audiences first met Hope, "She didn't have a lot of relationships in her life, and over the course of these three films I've had this incredible arc to play where she has, in that time, repaired her relationship with her father. She's reunited with her long-lost mother. She's fallen madly in love with Scott, and she's become a stepmom to Cassie. And so her life is just full of relationships, and it's full of love, and she is really like a blossomed version of the woman that we met." Sounds all good, right? However, Lilly continued, "There's this little missing piece, which is that she had always fantasized about her mom coming home one day. And I think because that fantasy started when she was 8 years old, it was like, 'we're gonna be best friends, and she's gonna tell me everything, and we're just gonna be so close.' And then [Janet] really keeps Hope on the outside, and that's a wound that is festering at the beginning of [Quantumania]." Ouch.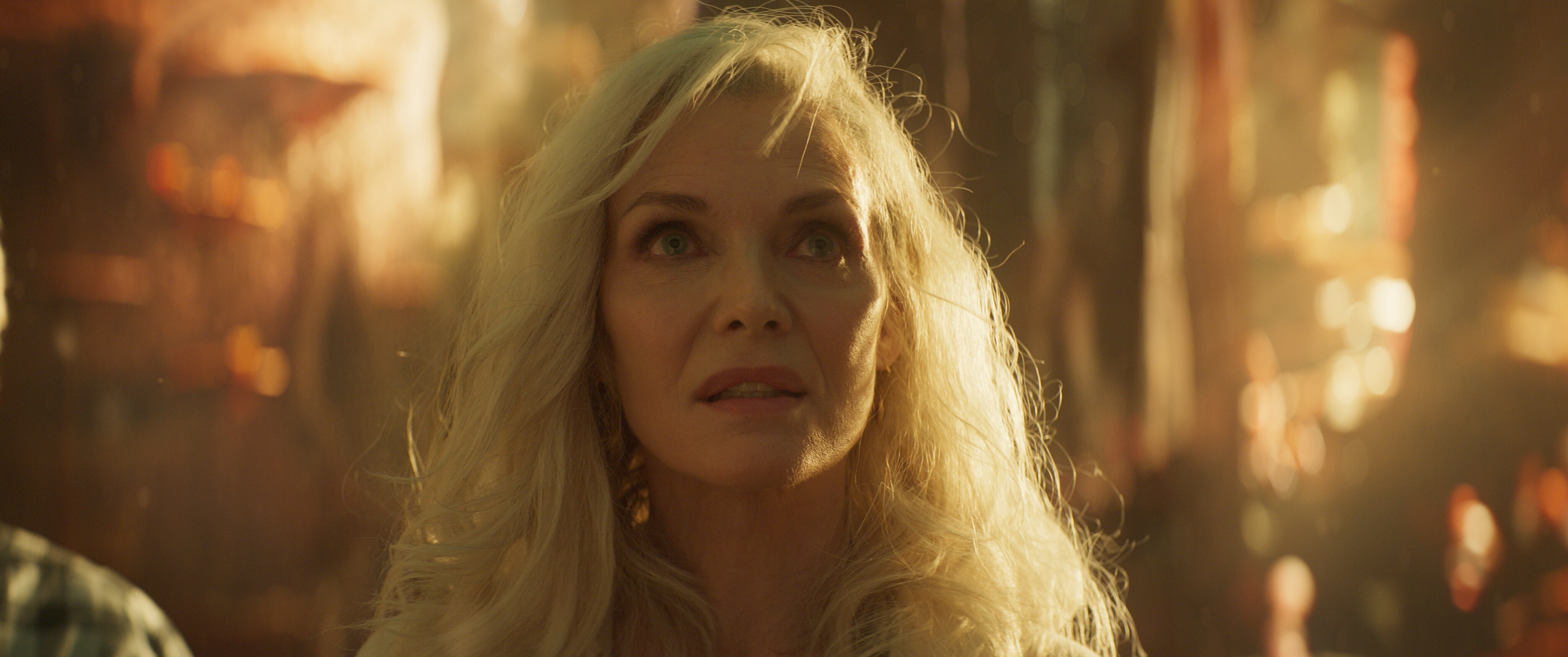 So the Lang/Pym/Van Dyne family is not without its complications. Director Peyton Reed shared, "In Quantumania, one of the things we've done is really broaden the story and start talking about the secrets the family members keep from each other, the things they don't tell each other." In Ant-Man and The Wasp, Hope's mother Janet Van Dyne returned after 30 years in the Quantum Realm — and a lot can happen in 30 years. Actor Michelle Pfeiffer, who plays Janet, explained where her character is at the start of the movie: "After finally being rescued from the Quantum Realm after 30 years, and reunited with her lovely husband Hank and daughter Hope, she is just savoring this time together and is quite secretive about her time down there… until, of course, we all find ourselves down in the parallel universe and parallel world, and she is forced to come forth with the truth and in a place where she had hoped she would never see again." Janet's secrets come to light when the group arrives in the Quantum Realm and learn of the reality down there. Producer Kevin Feige praised Pfeiffer's ability to carry such an important aspect of the film: "There's a large part of this movie where Peyton and the screenwriters just hand the movie over to Michelle, and it's amazing." Of her action scenes, Pfeiffer said, "It's a lot of fun. I like doing that sort of thing. That's fun for me. I like that Janet is kind of a badass," while Michael Douglas, who plays Janet's husband, Ant-Man inventor Hank Pym, added, "I enjoyed the opportunity to watch her and Evangeline [Lilly] in action, and could not be more blessed to have two women action heroes supporting the old man better than anything."
Ant-Man and The Wasp: Quantumania kicks off Phase Five of the MCU. After a request from Michael Douglas to explain the concept of MCU phases, Feige explained, "We work in about three phases at a time. Three phases together make a saga… Endgame ended what we called Phase Three, and then we started a new saga. We've made a lot of films in Phase Four, the last of which was Wakanda Forever. We introduced a lot of characters in that. And now this film kicks off what we call Phase Five, which begins a more specific storyline heading towards some Avengers films down the line." In starting off a new phase in the integral middle section of the current saga, Feige explained that it was important to make sure the audience was along for the ride. "We want to kick off Phase Five with a third film of characters that were already beloved, which this team certainly is, and utilize them… And who better to face off against one of, if not the biggest villain the MCU's ever faced than this family who you might think could not handle it?" he said. "All of these characters we felt would be a great audience surrogate to meet somebody as complex and scary and multiversal as Kang."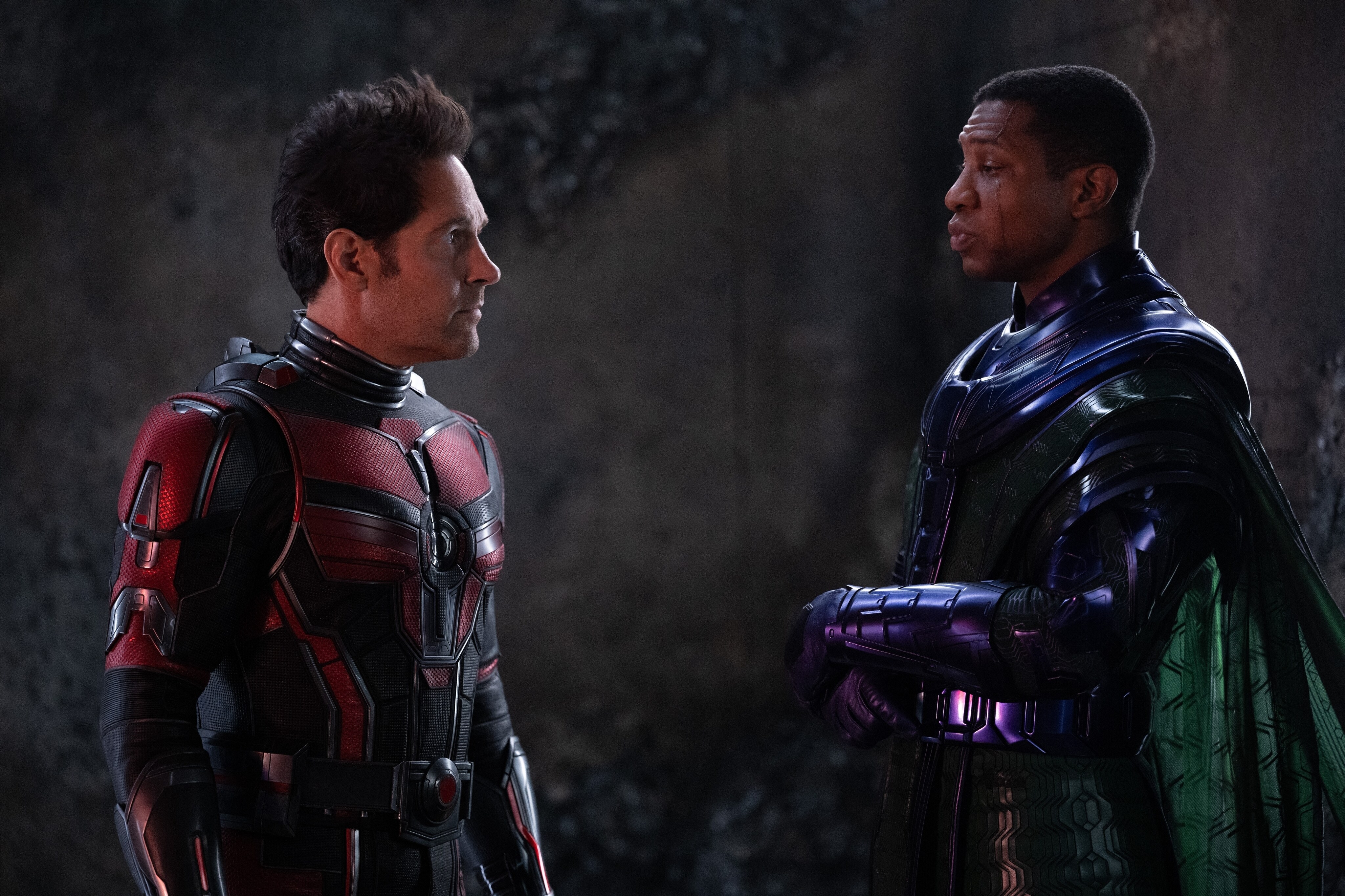 Audiences meet Kang the Conqueror, played by Jonathan Majors, in the Quantum Realm. When asked to explain his character, Majors said, "Who is Kang? I think that is a question that we will all be answering for a very long time. I think the quick answer to that is, Kang is a time-traveling super villain who is also a nexus being." Viewers of the Disney+ Original series, Loki, will recognize Kang as a variant of He Who Remains, whom audiences met in the series. Both characters are played by Majors. Regarding the unique experience of playing multiple versions of the same character, Majors shared, "They occupy different universes, multiverses. They have different intentions. They are all different beings, and yet something that we're still, and I'm still, working on and continue to refine and refine and refine is a throughline between them. And that, to me, is the Kang gene." He laughs, "And you know, Kang gotta Kang."
Regarding his experience joining the MCU, Majors compared it to something very classic. "This really feels like joining the Shakespearean troops back in the day. Shakespeare has a very clear idea of what it is they want to do, and you have your lead actor, and they set the tempo and the tone," he explained. "The culture of the play and the story is all there, but it's really changing, so you have to be very clear about what it is you're doing and who your character is — the spine of the character, what he's about, what they're going after." And in terms of preparing for the role, he shared that it was specific to playing the film's antagonist. "The prep really comes down to who my director is, and who my hero is. Because as an antagonist, we're following our heroes," he said. "I look at them and I figure out, okay, you can't antagonize somebody if you don't know who they are — if you don't know what's the opposite of them, if you don't know what their hopes and dreams are. My objective is to do that. Antagonize in order to get what I need to fulfill my life, my dream."
Kang's presence in the Quantum Realm has a massive effect. Producer Stephen Broussard explained, "When we arrive in the Quantum Realm, we get thrust mid-story into an ongoing battle there, because Kang the Conqueror has risen to power. We meet a group of freedom fighters, of locals essentially, down there that are fighting back." The freedom fighters are led by the fierce Jentorra (played by Katy O'Brian), alongside Quaz (played by WIlliam Jackson Harper) and the lovable Veb (voiced by David Dastmalchian). "They are very serious about defending their territory down there and winning back their freedom, and pushing back against everything they find themselves in," said Broussard.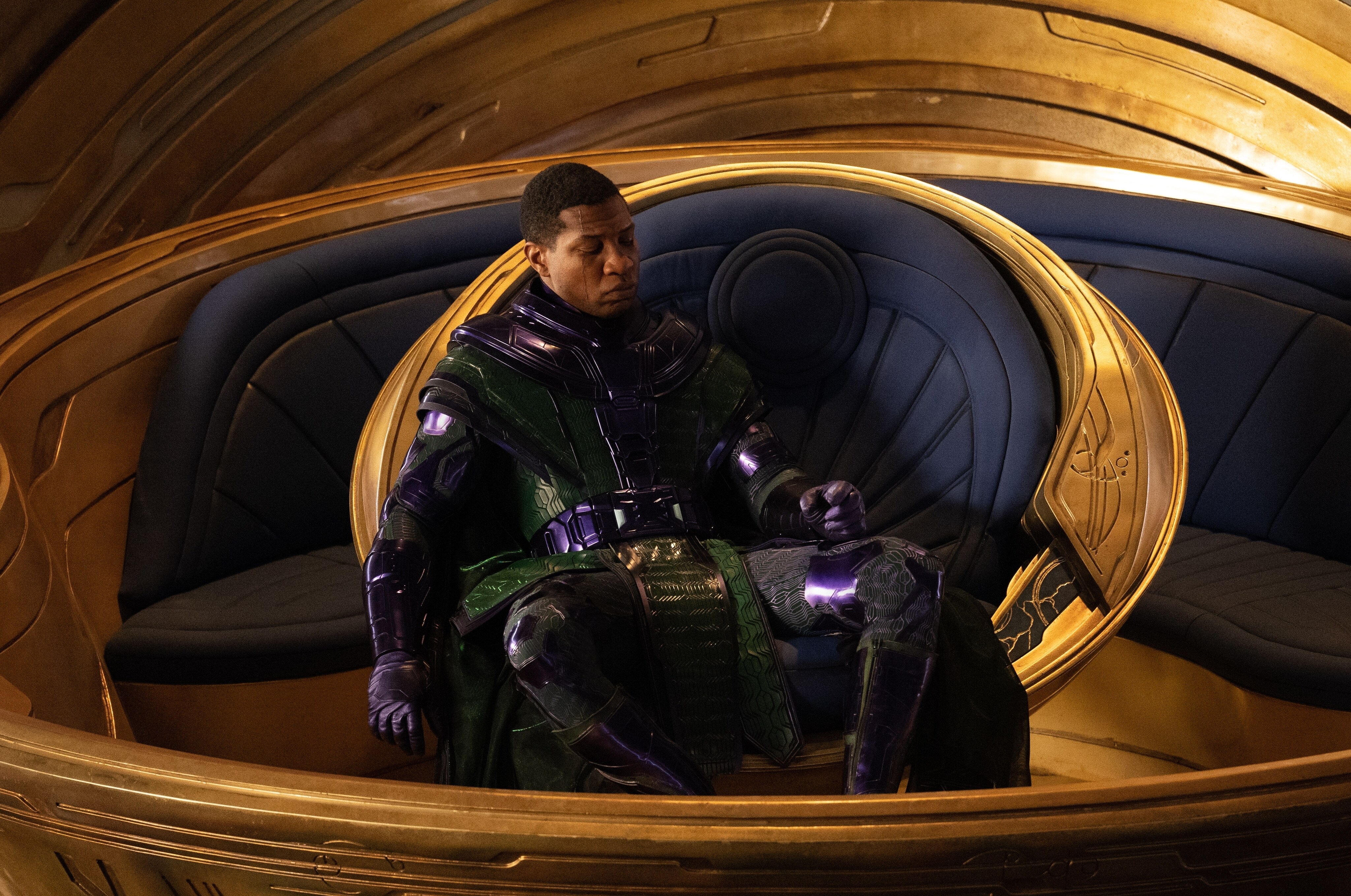 Of course, the film dives into the Quantum Realm, introducing an exciting new element to the MCU. Feige shared of its thematic inspiration, "We talked about parallels to The Wizard of Oz a lot in terms of taking and meeting a family down there." This whole new world gave the filmmakers the unique opportunity to design the Quantum Realm from the ground up, and they worked on the visuals of the Quantum Realm for three and a half years. Director Peyton Reed explained their task: "We wanted to assemble a team of artists and say, we are creating the Quantum Realm. None of the other Marvel movies have really dealt with it, and [we] want to create this very vivid world that has its own internal history and internal logic, and who are the creatures there and who are the people there, and how do you travel? What are the laws of physics? All these things needed to be figured out."
Because the Quantum Realm was a blank slate, Reed and the artists were free to take inspiration from all over. "We looked at everything from electron microscope photography to things like heavy metal magazines in the '70s and '80s. There's a little Sword & Sorcery element, and then there's a real Mobius element to it… Flash Gordon, Barbarella — I mean, all these sort of whacked out things… The covers of old science-fiction paperbacks from the '60s and '70s and into the '80s." The electron microscope photography in particular proved to be a huge inspiration to the team. "Real-world electron microphotography, which takes things that are so, so incredibly small, and then you print them out and they look like landscapes… It doesn't even seem like it's really that much of an embellishment. It looks insane," Reed said. "It does set your mind thinking — this movie is taking place, you know, in your fingernail somewhere. It's this subatomic world [where] this stuff is going on in the fabric of spacetime, outside of space and time, but in the Quantum Realm."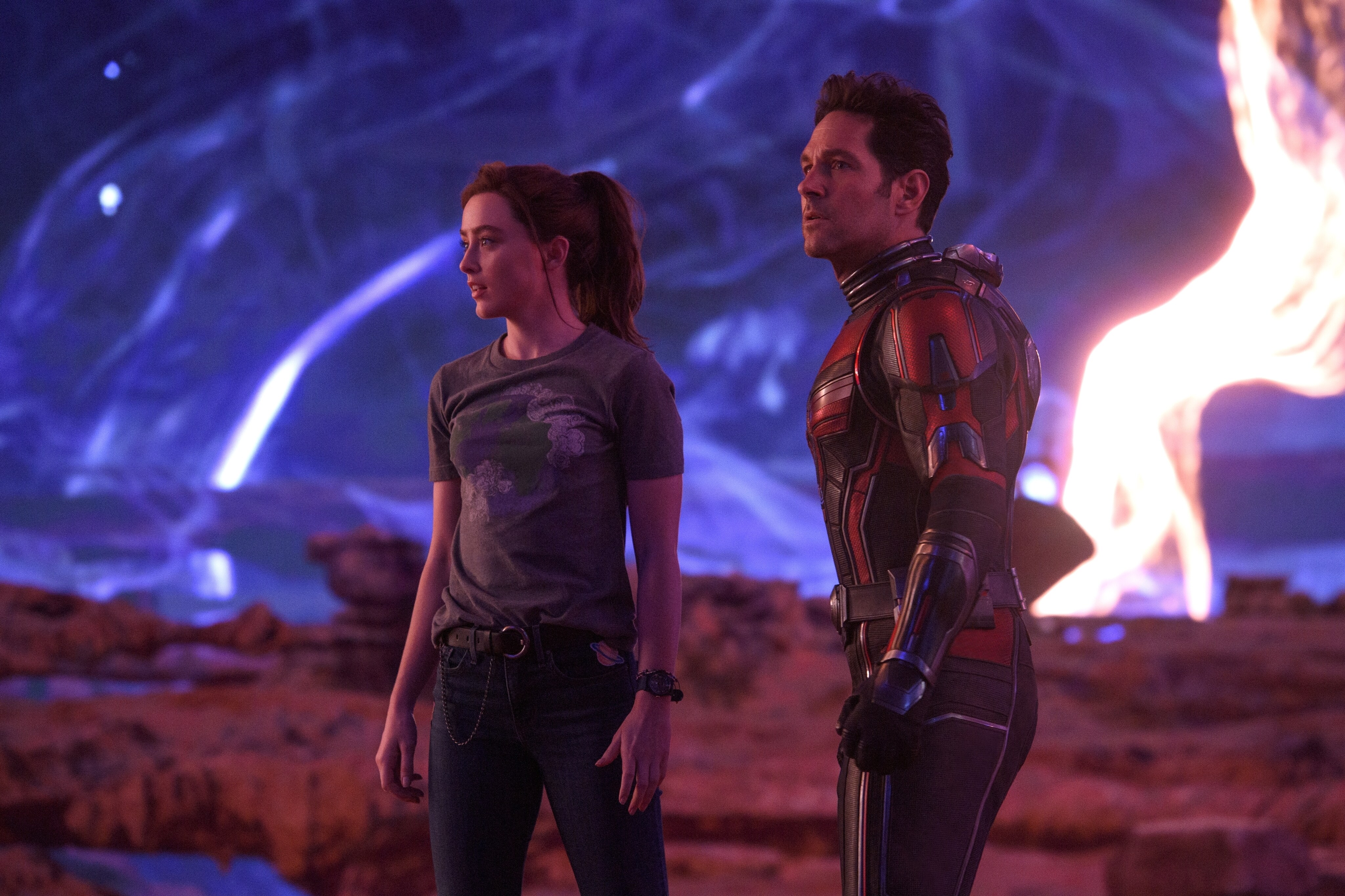 Scott Lang's daughter Cassie, who was 6 years old in the first Ant-Man feature, is now 18 years old. Rudd said of his character's relationship with his daughter, "Cassie's older, she has ideas of her own; so we're trying to grapple with all of that." Actor Kathryn Newton, who portrays Cassie in Quantumania, shared, "Last night at the premiere, [producer] Victoria [Alonso] asked me when I was born, and what Marvel movie was the first movie I saw, and I said Iron Man... I was probably eight. So since then, since the first time I saw a Marvel movie, I always wanted to be a Marvel Super Hero." Cassie gets to explore her Ant-Man inheritance in this film. Newton said, "It's funny, because I told myself that I always wanted to be the biggest Marvel Super Hero of all time, and I think it's ironic that Cassie Lang grows 40 feet. So I'm proof that your dreams come true, 'cause mine did."
The connection between Cassie and Scott Lang is the heart of the film. Of her working relationship with Rudd, Newton joked, "It was really difficult working with Paul. I couldn't get through scenes — I was laughing the whole time. So it was very difficult for me to stay grounded in my character. [No,] it was really easy. It was very easy to find that dynamic with Paul." The father-daughter relationship is in a delicate stage as Cassie learns to become her own person, and Scott learns to let her. But they're more similar than he might be comfortable with. "She just wants to be like her dad, you know? She thinks her dad's the greatest. But she will never tell him that, obviously," said Newton. "My favorite thing is that she's a regular person just like her dad. She's still figuring it out."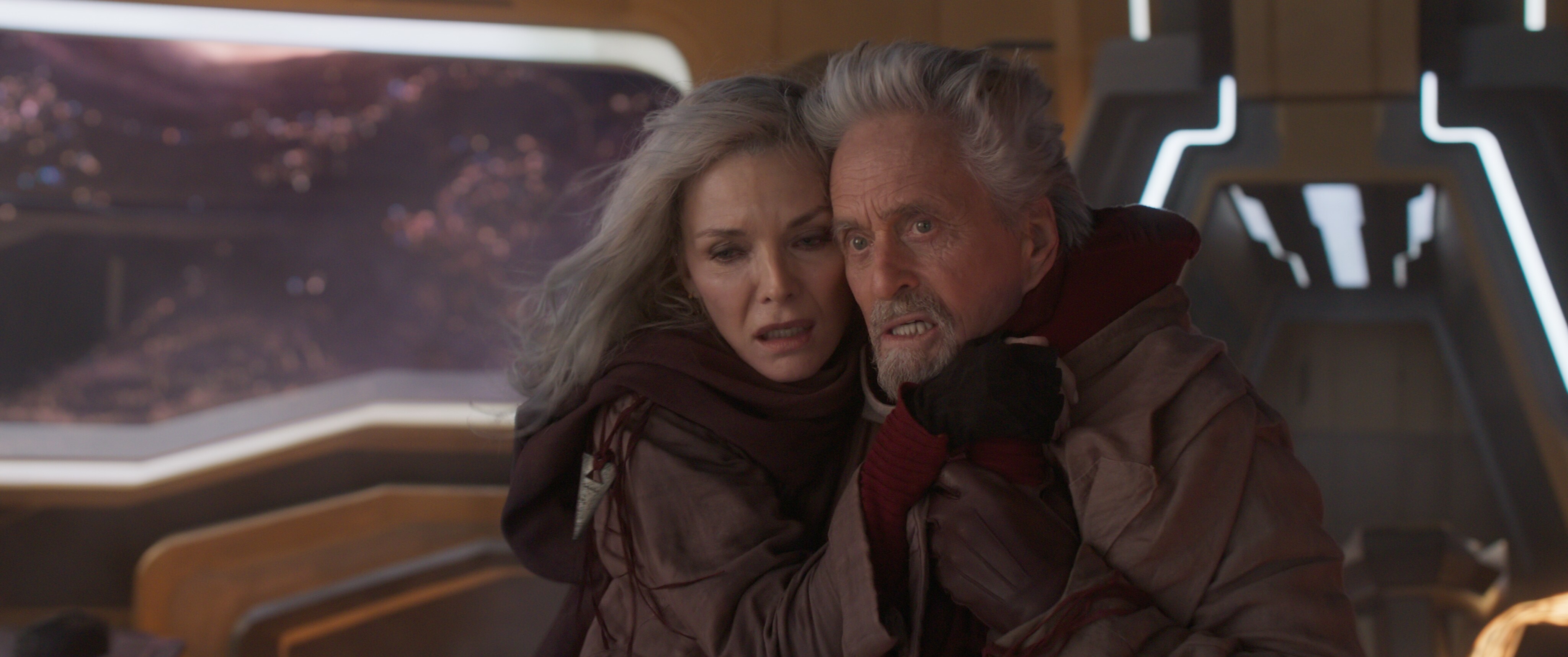 Be sure to catch Marvel Studios' Ant-Man and The Wasp: Quantumania, now playing exclusively in theaters.