Excelsior! To celebrate the Disney+ release of Pixar's new adventure film Onward, don your finest chef's garb and join elven brothers Ian and Barley Lightfoot as they conjure up Ian's Birthday Cake in the latest installment of the "Cooking with Pixar" series! This tasty and celebratory treat combines a delicious white cake with a vibrant berry cream filling, and is topped with a birthday candle lit by the young mage Ian using his powerful Boombastia spell!
Ian and Barley from Onward Make Birthday Cake | Cooking With Pixar
This gastronomic journey is inspired by the brothers' trip to the mighty Manticore's Tavern, and re-creates the birthday cake shown in the film.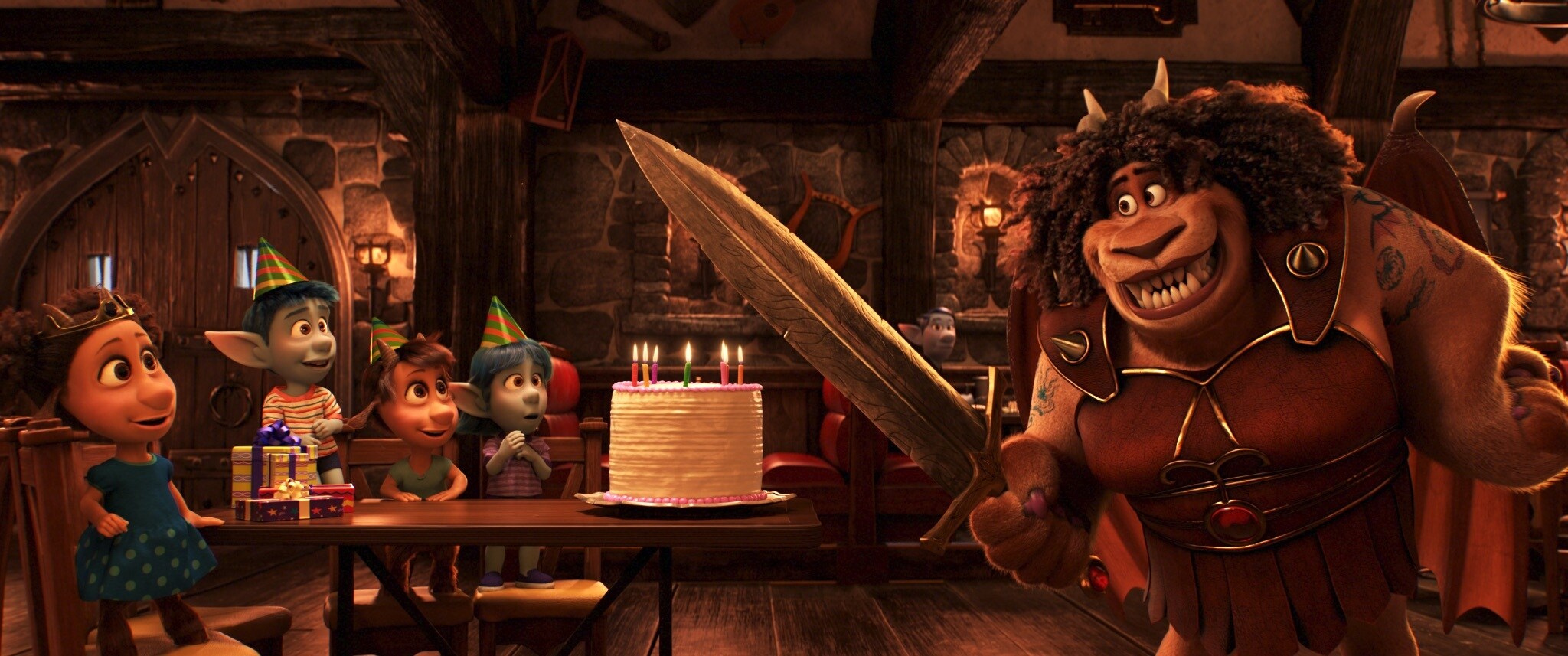 The "Cooking with Pixar" video series puts a magical spin on cooking with the addition of Pixar's iconic animated characters. Other videos in the series have featured Toy Story 4's zany spork Forky and the adorable dumpling from the theatrical short "Bao" as they assist our chef in crafting delectable dishes inspired by their worlds.

While you drool over these videos, here are some fun facts from behind the scenes: 
Six cakes were used in the filming of the Onward episode, while over 17 pounds of flour were used in the creation of the "Bao" episode!

The pizza box in the Toy Story 4 episode was a real box, but the Pizza Planet logo printed on top was added digitally since Pizza Planet delivery doesn't exist — yet!


The three episodes took six months and nearly two dozen artists and crew members to complete — that's a lot of cooking (and animating)!



Now it's your turn to begin your own culinary quest! Take your trusty cake pan and spatula in hand, discover your own heart's fire, and set forth with Ian and Barley as your guides!