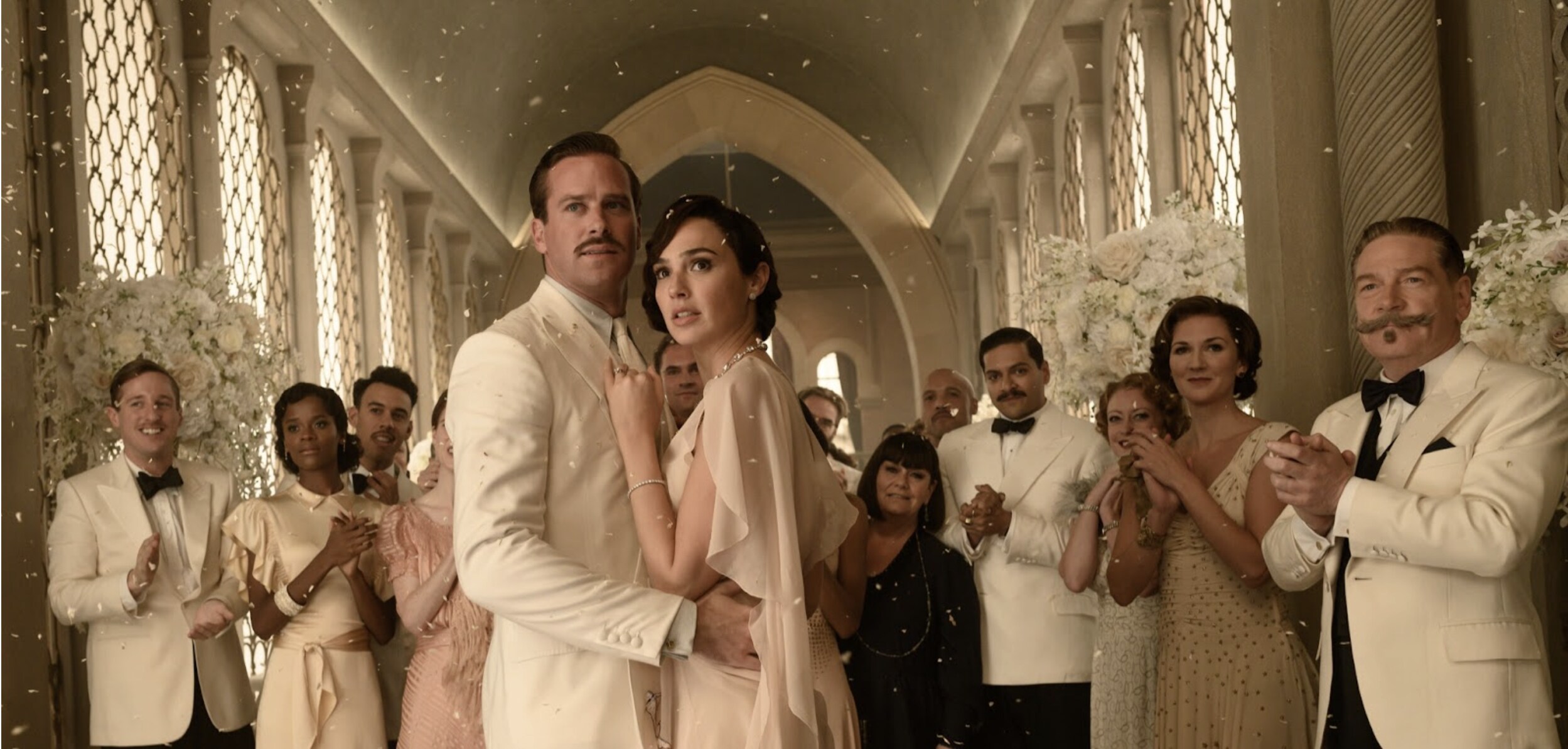 Head to theaters now to catch an exciting fresh take on the classic story of Death on the Nile. Set in the 1930s, the film is an extravagant mystery-thriller that takes viewers on a turbulent ride in the heat of Egypt. Several guests celebrating an extravagant wedding quickly find out that love and wealth aren't all it takes to keep a party going.

The well-intentioned union of socialite bride Linnet Ridgeway (Gal Gadot) and cunning groom Simon Doyle (Armie Hammer) simply may not be equipped to survive the jealousy, betrayal, and greed to come on their honeymoon. Throughout all the nail-biting chaos, a sharp world-class detective makes himself useful by keeping a keen eye on things. When someone turns up dead, fingers can be pointed at any member of this star-studded cast featuring top talent like Kenneth Branagh, Tom Bateman, Annette Bening, Russell Brand, Ali Fazal, Dawn French, and more.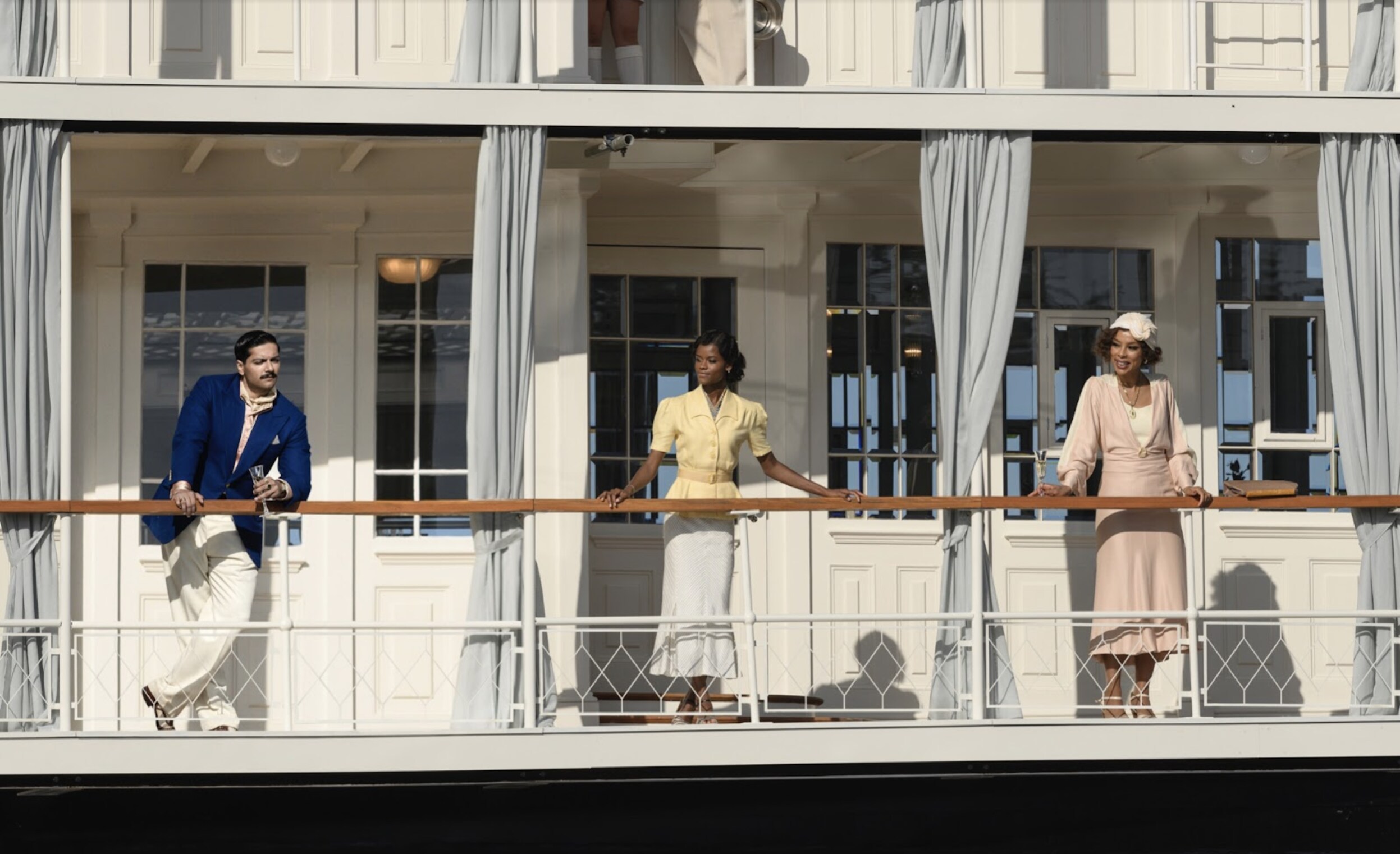 Death on the Nile has just as much star-power behind the scenes as it does on the screen. Five-time Academy Award nominee and director Kenneth Branagh multitasks well by also starring as the ever-watchful detective Hercule Poirot. The screenplay was written by Michael Green, who also wrote the script for Disney's live-action Jungle Cruise. The film was executive produced by Mark Gordon, Simon Kinberg, Matthew Jenkins, James Prichard, and Mathew Prichard. It was produced by Ridley Scott, Kevin J. Walsh, Kenneth Branagh, and Judy Hofflund.

Death on the Nile is an enthralling new adaptation based on the novel by Agatha Christie, which was first turned into a film in 1978, starring Peter Ustinov as Hercule Poirot, with Jane Birkin, Lois Chiles, Mia Farrow, Bette Davis, and more rounding out the cast. Christie's many books have not only been adapted into films, but plays and television shows as well. Death on the Nile is one of over thirty Hercule Poirot mystery novels written by Christie, which make up just a fraction of her immense library of mysteries. From the Orient Express to the Nile, the mustached Belgian detective Hercule Poirot has put his military background to good use and solved crimes all over the world.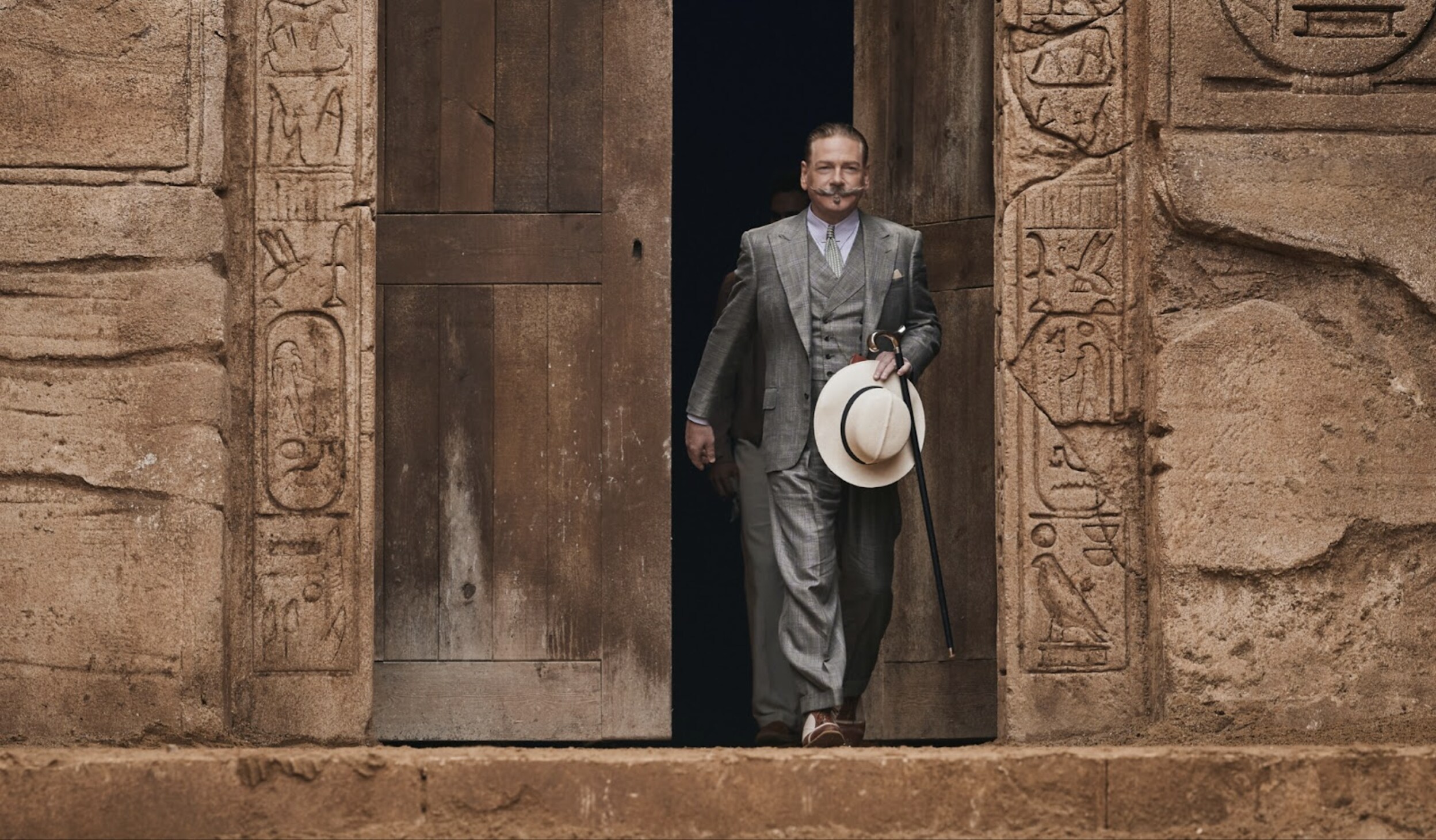 Poirot's latest journey does not disappoint in this glitzy thriller. Viewers can expect plenty of glamor thanks to the wealth of bride Linnet Ridgeway, who must have the best of the best. Even though she could have stopped the party after her extravagant wedding, an extended vacation on the Karnak steamboat was calling her name. Perhaps it was calling everyone's name, since they have the whole boat to themselves. Plus, she simply couldn't disappoint her wedding party, full of mysterious guests like a singer, an aristocrat, a lord, a nurse, and of course, a detective. Ridgeway happily shares that the boat boasts "a chef and enough champagne to fill the Nile!" Unfortunately, with money comes problems.

Unraveling this tangled whodunnit will be no easy task. In Death on the Nile, the excitement forces viewers to choose between tracing a mystery and eyeing the mesmerizing views of Egypt. There could be any motive for the murder, and this may be Detective Poirot's toughest case yet. It will be difficult to look away as each wedding guest seeks a way to keep their cool. But heat can make the blood boil, and tensions will rise as high as the pyramids of Giza. Viewers will have to watch this film until the very end to find out who can bear the heat, and who can't.
Don't miss Death on the Nile, now playing in theaters.