Someone please come pick our jaws up off the ground, because OMG last night was wicked cool!
Yesterday, luxury fashion designers THE BLONDS debuted their Spring 2019 collection at New York Fashion Week, which was inspired entirely by our favorite misfits, Disney Villains. The show included surprise guests like Paris Hilton (and her dog, Diamond Baby), Patrick Starr, and Dominique Jackson, with looks inspired by the biggest and baddest names of Disney.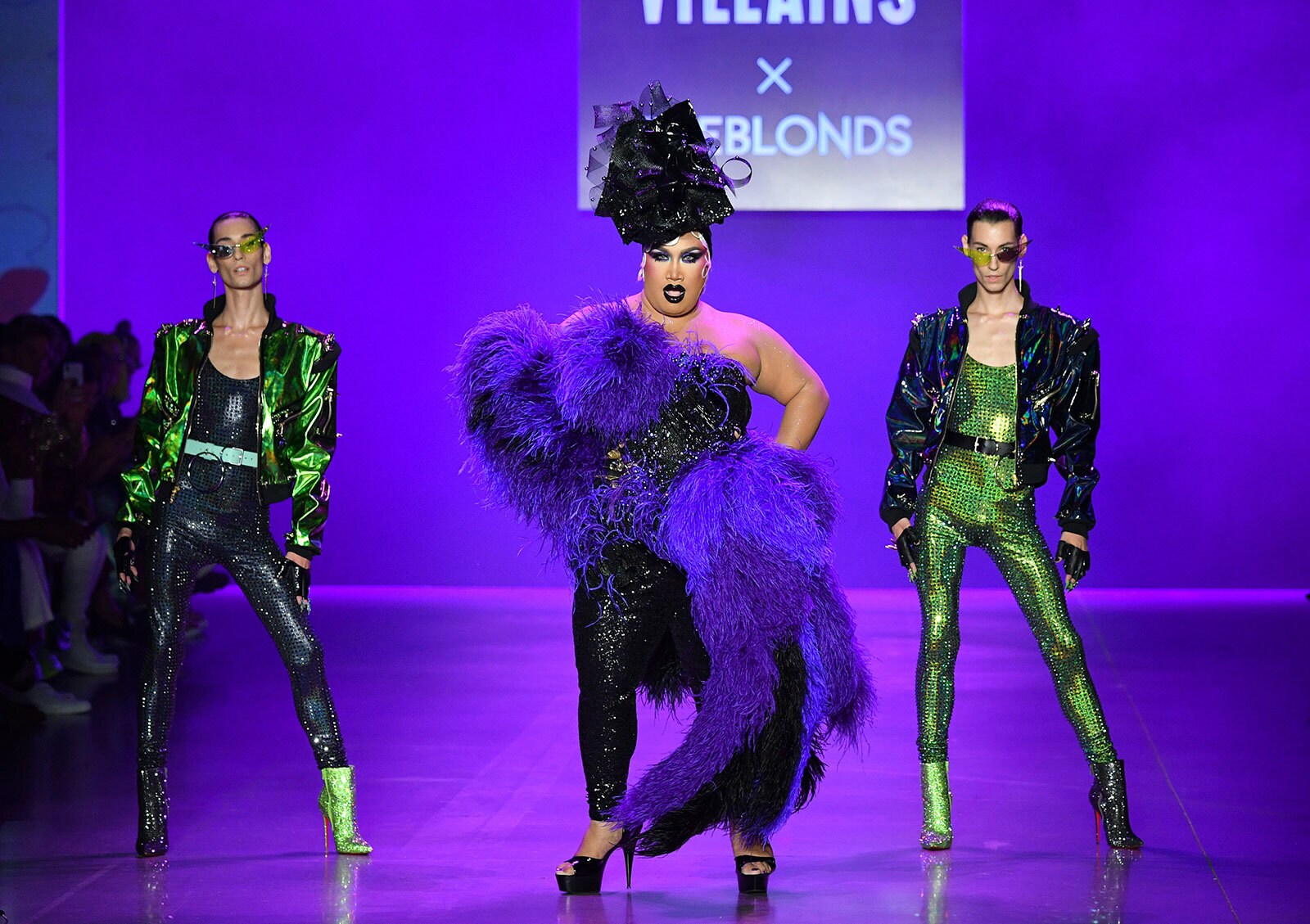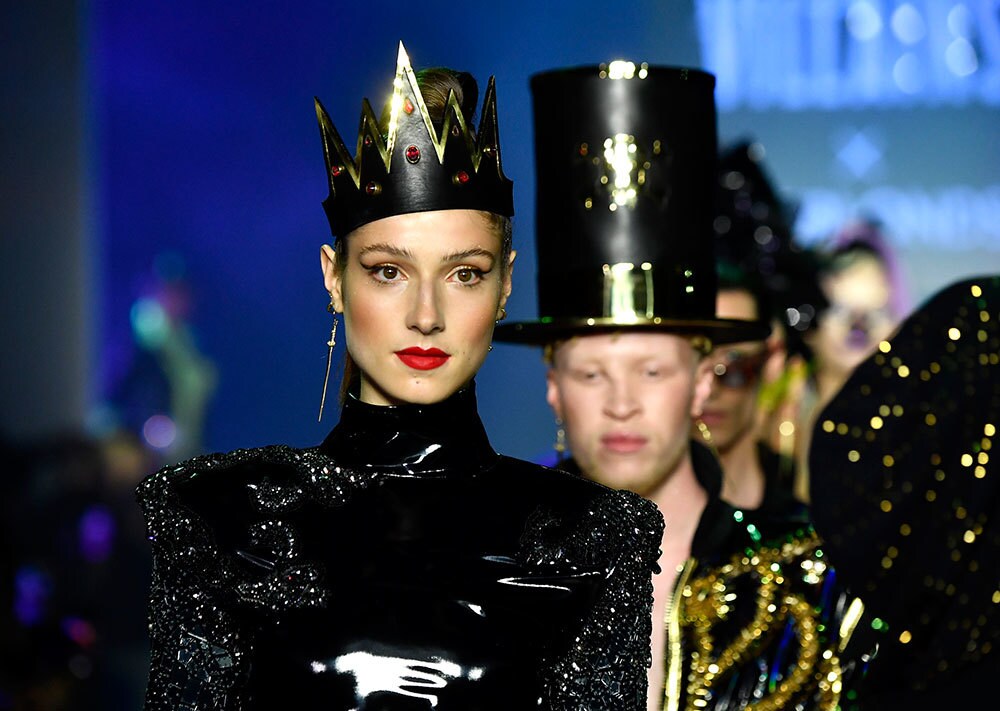 We got a peek backstage before the show to see how all the evil came together and there was just no way to keep our cool. Headpieces inspired by Evil Queen, a tall top hat for a Dr. Facilier look – it was all so familiar and so fashion.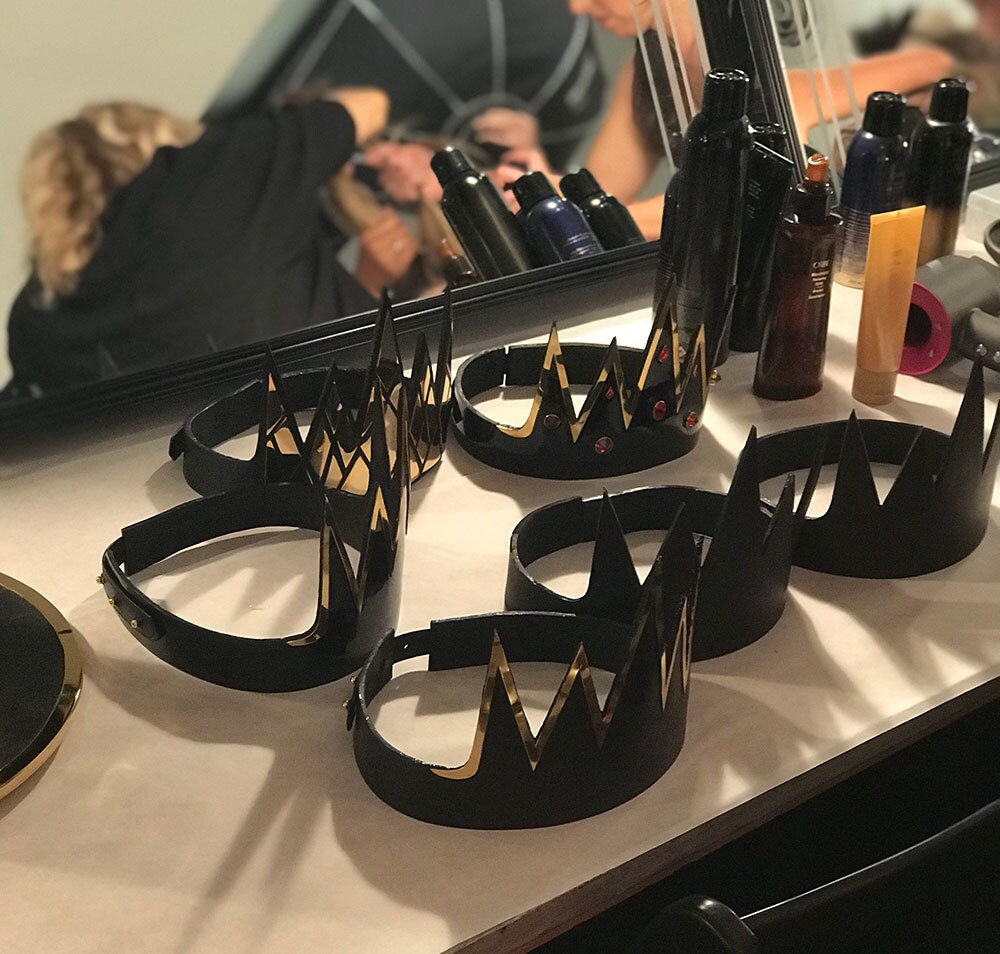 CND designed Disney Villains-inspired claws that deserve their own spotlight, because these are major mini works of art. Check out the detail on those Cruella de Vil nails!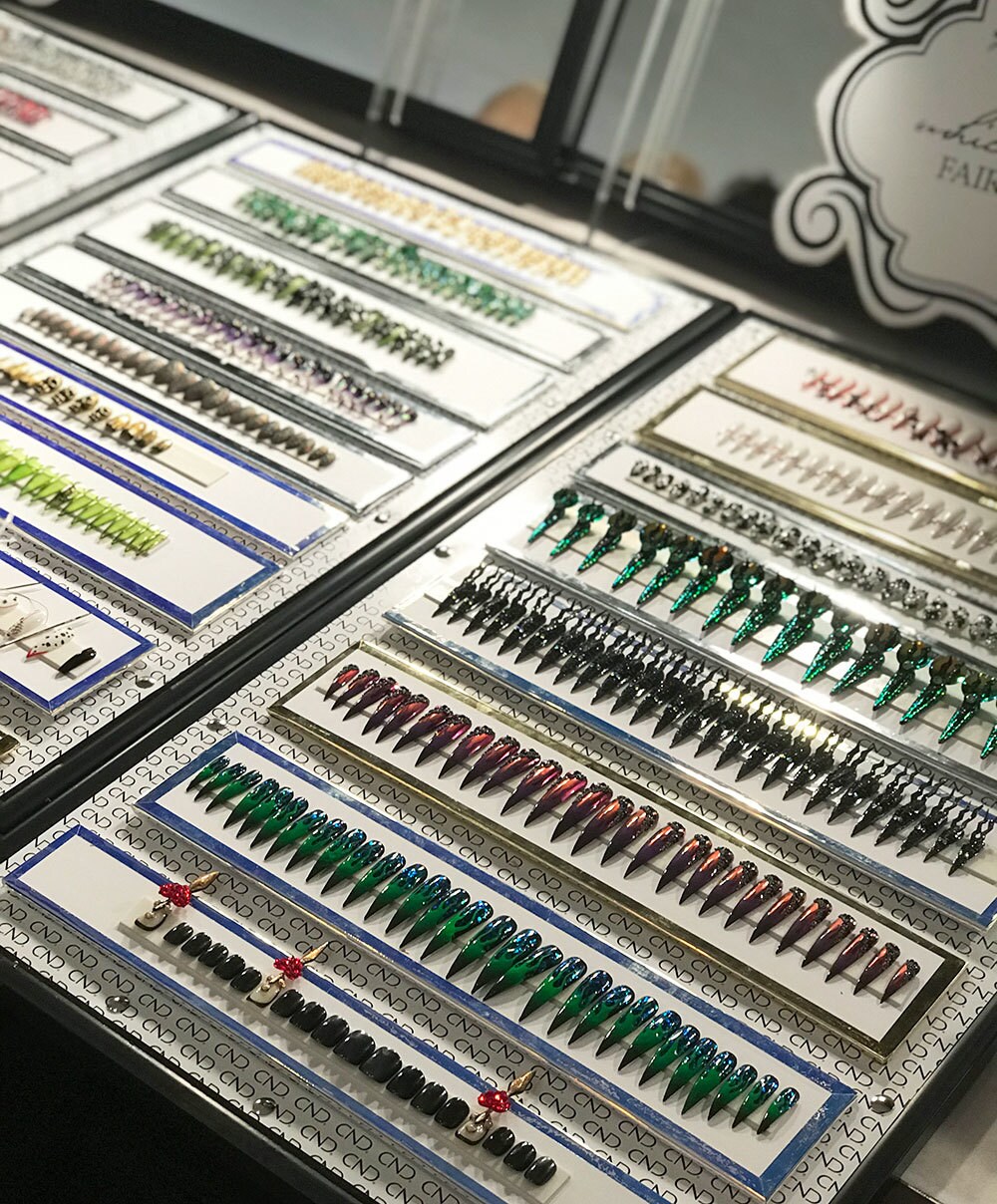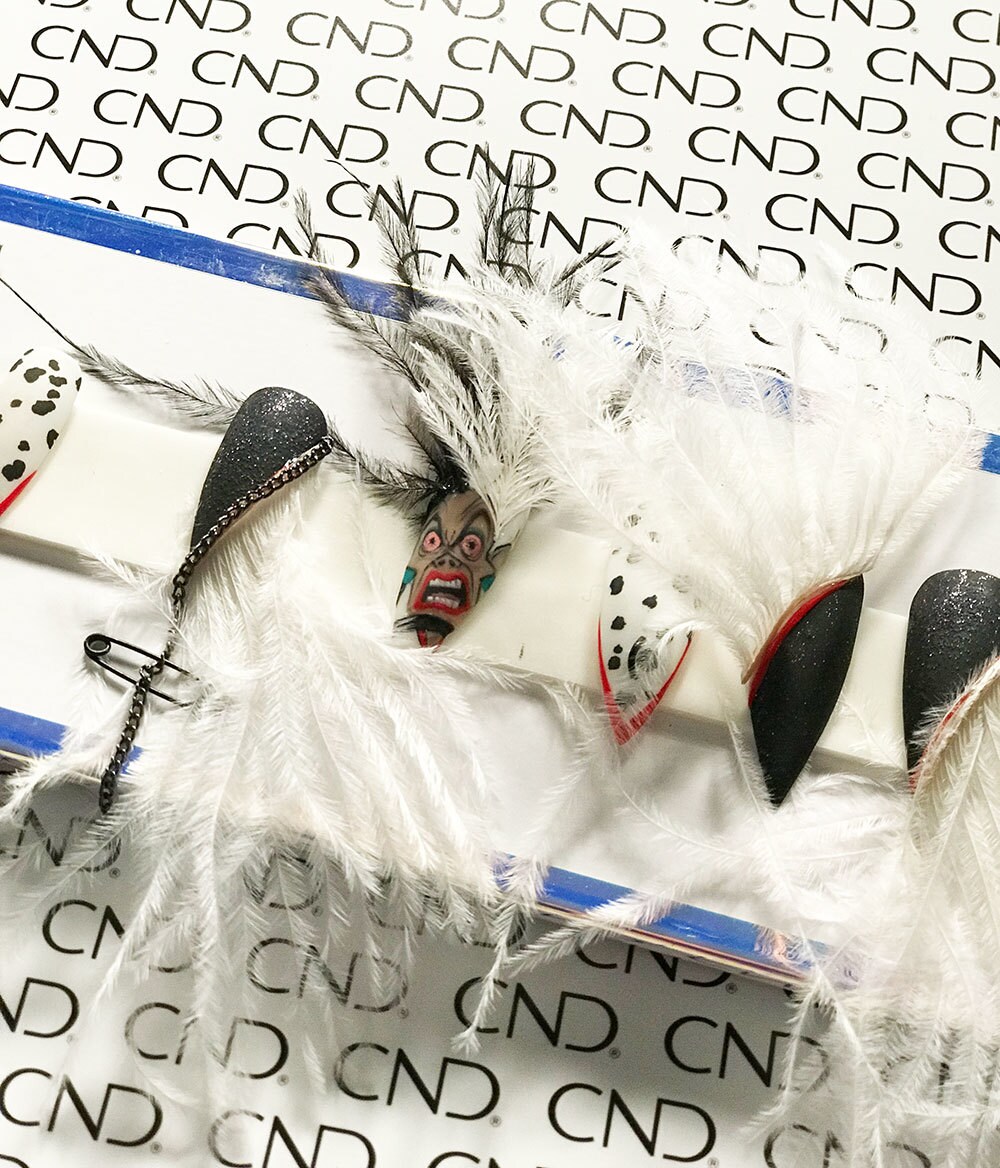 Known for creating glamorously over the top pieces with a rebellious twist, THE BLONDS, co- founded by designer Phillipe Blond and creative director David Blond, drew inspiration from Cruella de Vil, Maleficent, Evil Queen, the Queen of Hearts, Dr. Facillier, Ursula and her dark eel minions Flotsam and Jetsam. They said:
The Disney Villains style is iconic and has inspired us since childhood and throughout our career. The opportunity to collaborate with Disney and see these designs come to life on THE BLONDS runway is an absolute dream come true.
Take a look at some of our favorite looks below, and watch the full show on our Facebook page!