On December 19, Mary Poppins Returns will be flying into theatres as if by kite on a blustery and magical London day. The movie, starring Emily Blunt and Lin-Manuel Miranda, sees Mary Poppins back at the Banks home on Cherry Tree Lane – but now, Jane and Michael Banks (played by Emily Mortimer and Ben Whishaw) are all grown up, and Michael has a trio of precocious kids of his own. When the family finds themselves in need of some assistance, Mary Poppins is there to help and guide them in her very special way.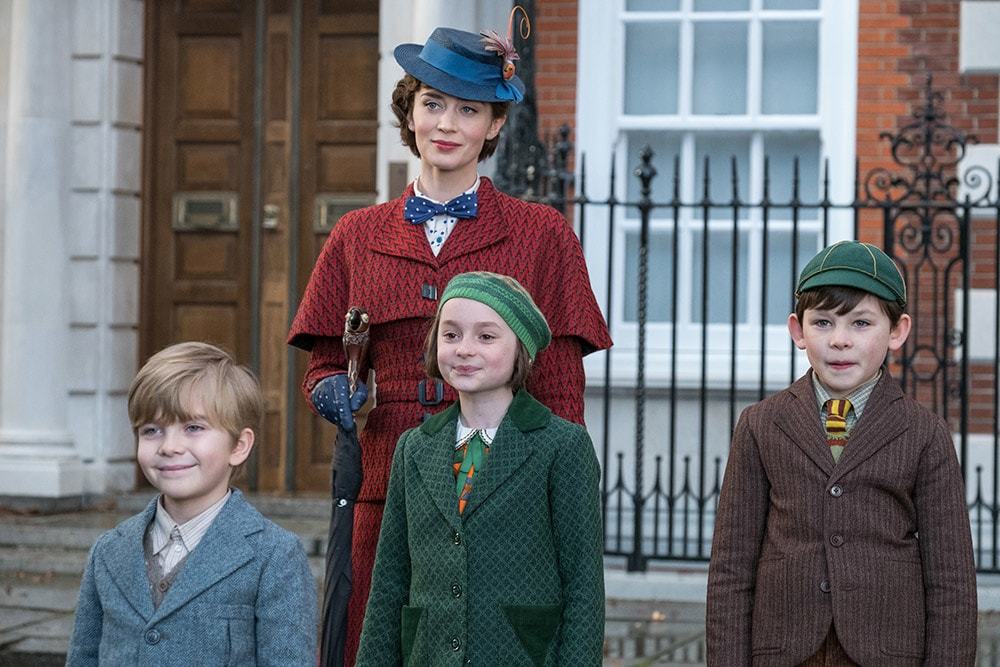 At a recent event in Los Angeles, Emily Blunt recalled the day director Rob Marshall phoned her to float the idea of having her play Mary Poppins: "I felt like the air changed in the room," she said of the moment when Marshall said the words: "Mary Poppins."
"It was such an extraordinary, rather unparalleled moment for me, because I was filled with an instantaneous, 'Yes,' but also some trepidation all happening simultaneously for me in that moment, because she is so iconic. She had such a big imprint on my life, and on everyone's lives. People hold this character so close to their hearts," Blunt added.
Co-star Lin-Manuel Miranda, who plays Jack the lamplighter in the film, was instantly on board with Blunt's casting when he heard the news.
"They said, 'Sequel to Mary Poppins' and I said, 'Who's playing Mary Poppins?,' and they said, 'Emily Blunt' and I said, 'Oh, that's goooood.'"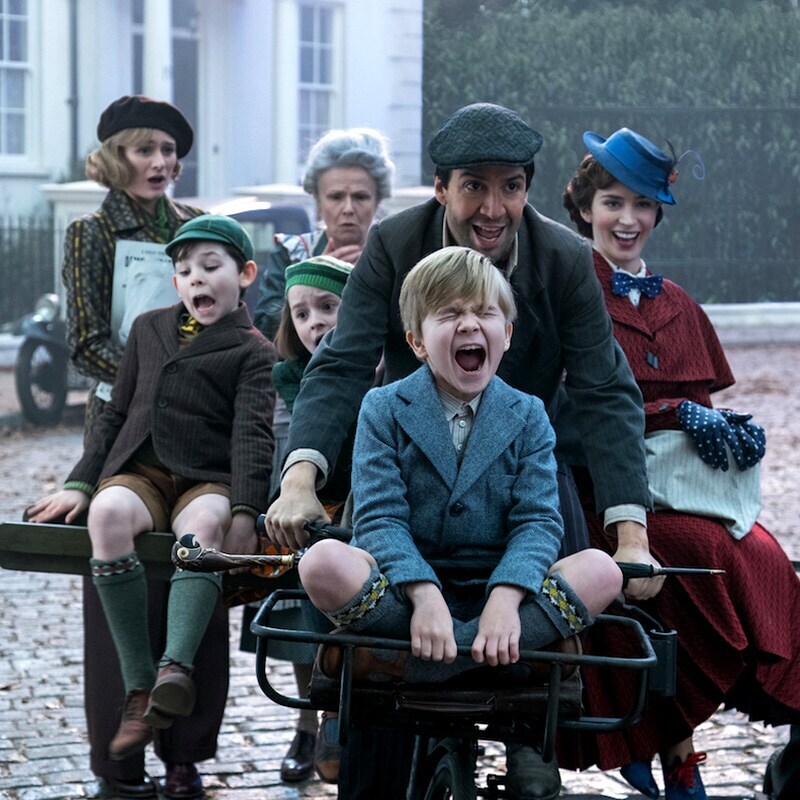 When preparing for the role of Mary, Blunt found inspiration from the original P.L. Travers books on which the story is based.
"I found the books to be a huge springboard and enormously helpful. She leapt off the page at me, in how complicated she is, how unknowable she is in this wonderful way. That duality of the character: she is stern, and she is incredibly rude and vain, but funny. And yet there is this humanity, and she has to herself have such a childlike wonder in her, in order to want to infuse these children's lives with it."
She and Marshall would talk about Mary "all the time," she said. "We both wanted to find those layers, and those moments of humanity ... It was such a delicious character to play."
Blunt is a huge fan of the 1964 film, but said, "If I'm going to do this, I'm just going to go on my gut instinct from the books, because she is rather different in all of the books ...  If I was going to carve out a new space for myself, it was going to have to be without watching the details of what Julie [Andrews] did so close to shooting. I have this searing memory of Mary Poppins, but not of the tiny details of how she played the character."
"As soon as we wrapped, I watched the original and was just floored by it, and probably relieved that I hadn't watched it," she laughed. She also showed the film to her daughter.
As for Marshall, he seems very happy with how the film turned out: "There's not another person on this planet who could play that part but you," he told Blunt.
We absolutely cannot wait to see this performance! Catch Mary Poppins Returns in theatres December 19.