This is what we learned from director Lin-Manuel Miranda and producer Marc Platt about Mary Poppins Returns!
We are beyond excited to see Mary Poppins Returns! The film is directed by Rob Marshall and includes legendary stars like Emily Blunt as Mary Poppins and Lin-Manuel Miranda as Jack, plus the likes of Angela Lansbury, Dick Van Dyke, Meryl Streep, Colin Firth, Ben Whishaw, and Emily Mortimer. What a cast! Last year, we got to visit the set of Mary Poppins Returns and talk to the cast and creators, and it was a dream come true. First, we sat down with Lin-Manuel Miranda and producer Marc Platt, and this is what we learned from them:
1. Mary Poppins Returns takes place about 25 years after Mary Poppins took place.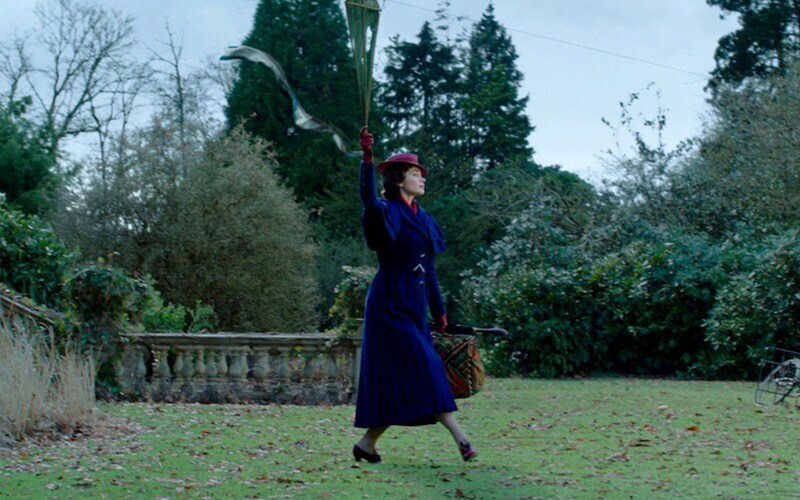 Mary Poppins Returns is an original story based on a number of other books in author P.L. Travers' Mary Poppins series. The screenplay is by David Magee and the screen story is by Magee, director Rob Marshall, and producer John DeLuca. Platt said, "It turns out that P.L. Travers wrote eight books, and the original film really capitalizes on only one of her books. And what we found in her books was really a treasure trove of new characters and episodes."
2. Mary Poppins does not age 25 years.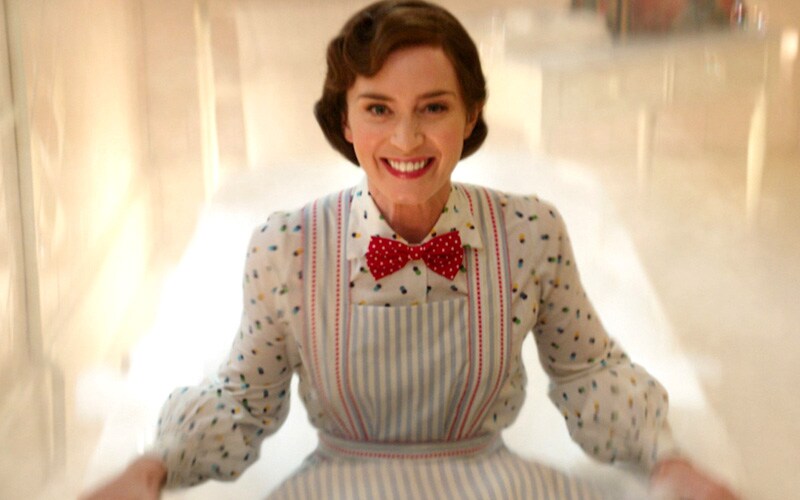 Yes, the story takes place years later. And no, Mary Poppins (played by Emily Blunt) hasn't gotten any older since then. Platt explained, "Mary's a character who lives outside of time. She's magic. And so she is the one character who actually doesn't age. So she is as we know her, and as she will be forever – that character."
3. We can expect to hear Lin-Manuel Miranda's character Jack not only sing, but also rap.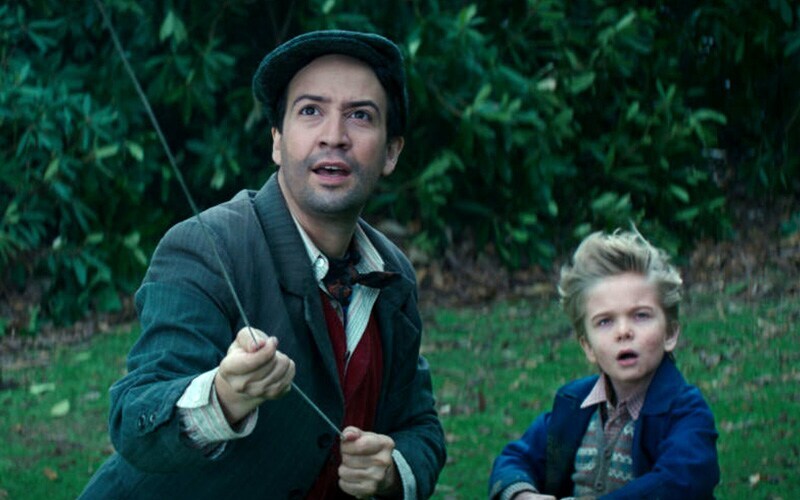 The film is accompanied by a brand new original musical score by songwriters Marc Shaiman and Scott Whitman, and we're looking forward to hearing Miranda's voice in it. In the words of Platt, "[Miranda] inhabits the role of Jack and creates a wholly original character … he sings, he dances, and believe it or not, in 1934 music hall-style, he even gets to rap. So it's quite extraordinary."
4. Lin-Manuel Miranda's character Jack is an apprentice of Bert from the original film.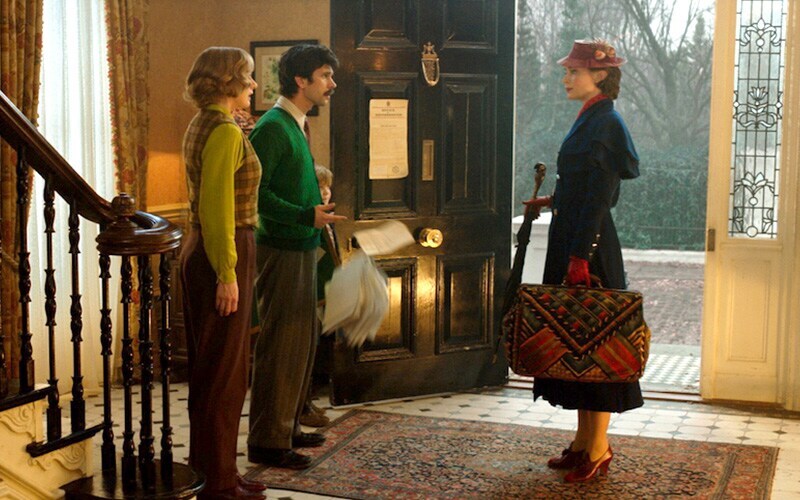 Jack was an apprentice to Bert (who was played by Dick Van Dyke in Mary Poppins), and he's all grown up in Mary Poppins Returns. Miranda said that one of the things Jack learns from Bert is to not forget how to view the world with imagination, even as a grown-up. He elaborated, "[Jack] remembers Mary Poppins. He remembers everything she's capable of. She's not just a nanny in his head. She is like, a bringer of wonder. So that's what [Jack and Bert] share." We love the connection between Jack and Bert and can't wait to see more!
5. Jack is a lamplighter rather than a chimney sweep like Bert.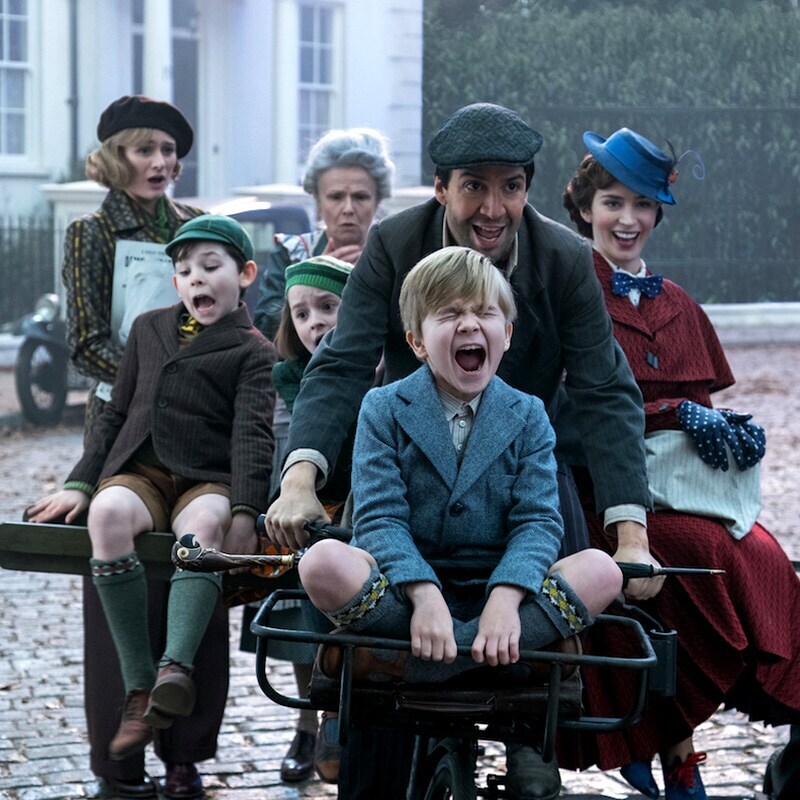 If you're wondering what exactly Jack does as a lamplighter, we can tell you: he rides around on a bicycle, climbs up the street lamps of London with a ladder, and puts them out in the morning. Miranda said about of being approached with the role: "My first [Broadway] show In the Heights, I played a guy who was snobby. And the central metaphor of that was that he's the street lighter of the neighborhood—at first, he sees it as he's stuck here while everyone else gets to go everywhere else. But then he sort of refocuses his point of view, and at the end he's like, 'It's my job to shine a light on these stories.' So it felt very close to home as a role as soon as they pitched it to me." We have always been huge fans of Lin-Manuel, so we can't wait to see his journey as Jack the lamplighter!
We don't know about you, but we're more than ready to see Lin-Manuel Miranda bring his 'A' game to the film. Mary Poppins Returns hits theaters December 19, and in the meantime, look out for more from our visit to the set of the upcoming film, including an interview with Emily Blunt!