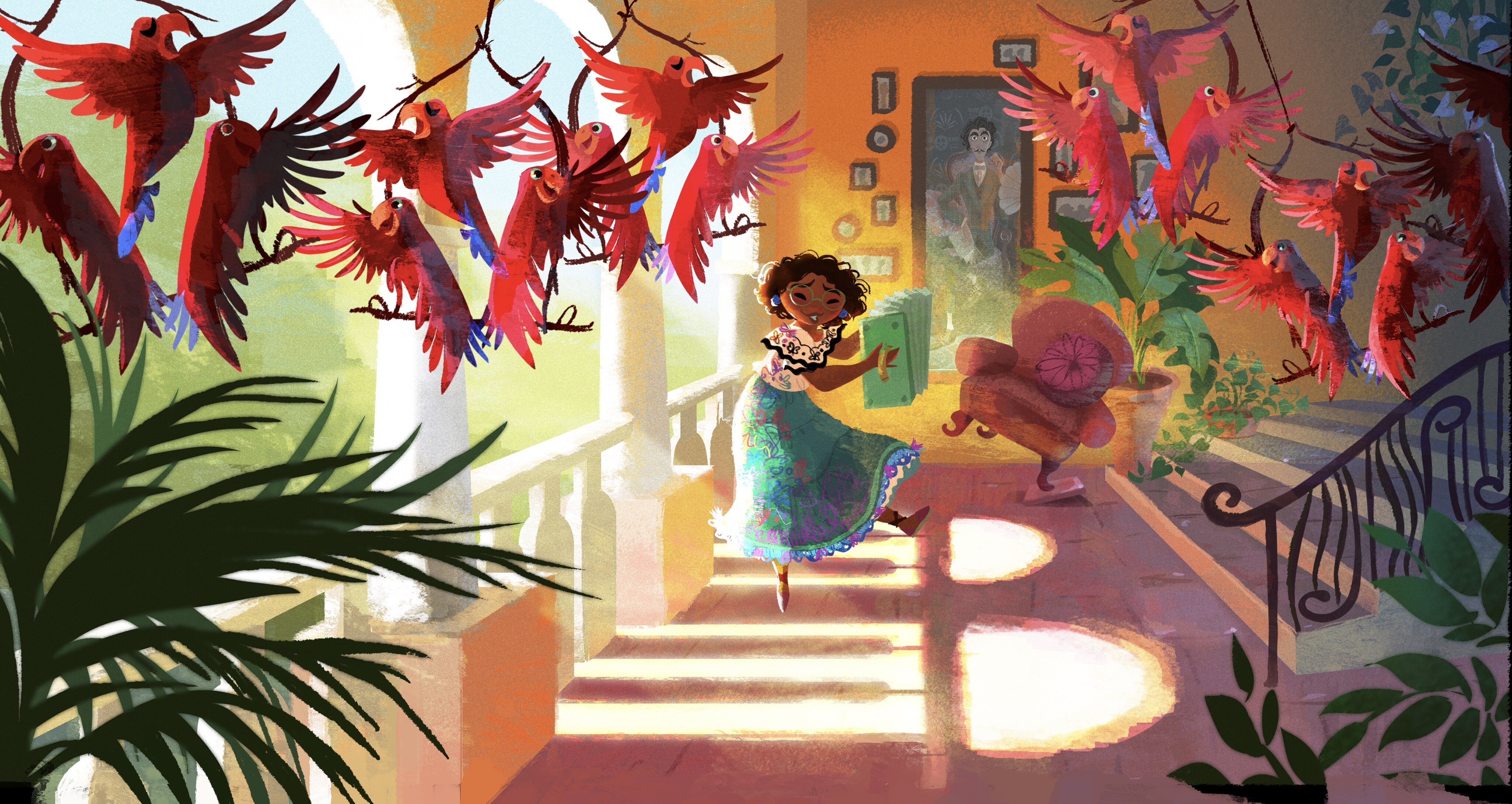 Walt Disney Animation Studios' latest film, Encanto, is set to wow audiences in theaters right before Thanksgiving, beginning November 24. The enchanting story centers on the gifted Madrigal family, who lives in a magical house in an encanto, and particularly on Mirabel, the only family member not blessed with a magical gift. Mirabel is tasked with saving her family's magic before it's gone forever. Set in Colombia and featuring the vocal talents of Stephanie Beatriz (Mirabel), Wilmer Valderrama as Agustín, John Leguizamo as Bruno, Jessica Darrow as Luisa, and a host of others, the film dives into the complexities of family, and moving past family roles to get to know each other on the inside as individuals.
With Lin-Manuel Miranda creating original songs for the musical film and Disney Animation veterans Jared Bush and Byron Howard (Zootopia) directing, along with newcomer Charise Castro-Smith as co-director, producer and Walt Disney Animation Studios president Clark Spencer (Lilo & Stitch, Bolt, and Wreck-It Ralph) was beyond excited to get on board. "I've had the honor to produce five feature films at this studio, and I'm so deeply proud of each film. But during my nearly 20 years of producing, I've never had the chance to produce a Disney musical. So when the opportunity presented itself to work with Byron Howard, Jared Bush, and Lin-Manuel Miranda, I jumped at the chance," Spencer shares. "[And] if you're lucky, you [also] have an incredibly experienced and passionate producing partner like Yvett Merino." With 25 years at Walt Disney Animation Studios under her belt, Merino has worked on many big films such as Moana and Big Hero 6. 
The team's goals with Encanto were lofty. Says writer and director Jared Bush, "Byron and I [previously] teamed up on Zootopia, wanting to evolve and elevate what a talking animal movie could be. Depth of character, sophistication without sacrificing entertainment, and built from a core that really had something to say." Howard adds, "And because we're lifelong musicians, we wanted to apply these same storytelling principles that Jared just mentioned to a musical." The duo knew that if they wanted to take a fresh approach to musicals, they were going to need to work with the best. And the best, of course, is what they sought out and received: Grammy, Emmy, and Tony-winning Lin-Manuel Miranda, who Jared worked with on Moana. He was joined on the musical team by talented composer Germaine Franco (one of the songwriters from Pixar's Coco), and music arranger Mike Elizondo, working with a host of top musical artists. "What Mike's been able to do with the music in this movie is truly incredible," Bush reveals. "The range of songs is really going to blow people away. People are going to be tapping their feet. There are lots of earworms and [we] can't wait for you to hear all the music in this movie."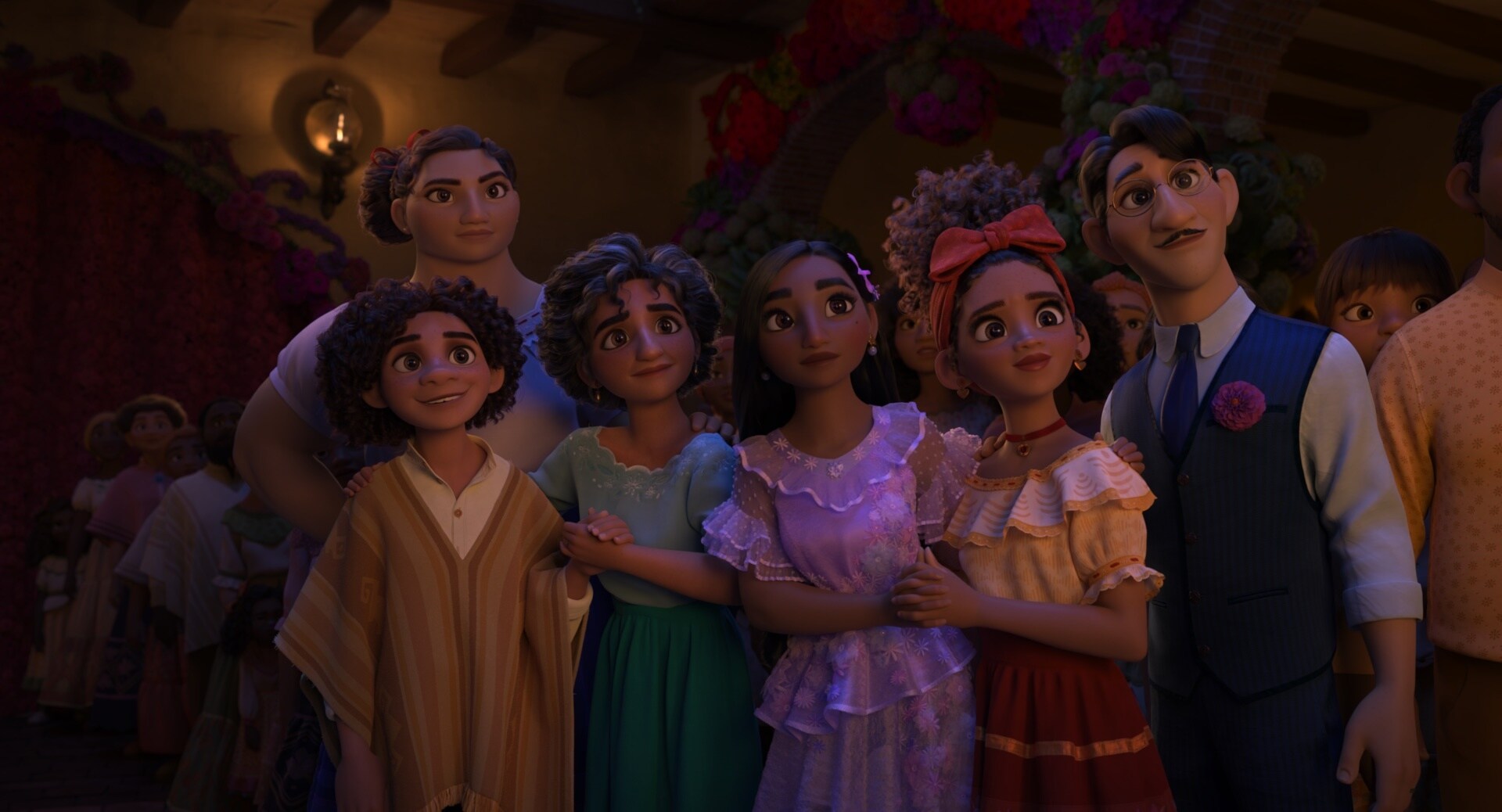 The team began by discussing what the most important things were that they had in common. They all agreed it was family. "For Lin-Manuel, Jared, and myself, we all have large, extended families," Howard explains. "So our early research was really [just] research into ourselves. We looked at our large extended families and how these complex dynamics really work. It became an exciting challenge for us." And thus, the plot of the film began to form. The central question the team wanted to explore was, how well do we really know our families and how well do they know us? "Family therapy is what this movie is," Bush laughs. At the same time, they were also pondering where the story should take place. "[We] talked about Latin America, and the more we talked about [it], and especially the importance of family within the region, [the more] we wanted to learn about the place often described as the crossroads of Latin America — Colombia." So they packed their bags and headed to South America. Besides learning about the music there, which is a mashup of new and old, local and global, one of the coolest things they were able to experience were places of magic called encantos. "Hence the name of our movie," Howard reveals. "These [encantos] are all over Latin America, usually in areas of natural wonder. And our friends in Colombia told us that magic happens in these places and always has. Not European magic — not wizards and wands — but magic that's tied to emotion and part of a [literary] tradition called magical realism."
It was after this amazing trip that they realized they needed a partner, and they were fortunate to find Charise Castro Smith. "Our team read hundreds of scripts [and] met with about 20 writers," Jared shares of the search. Then they read Charise's writing and were blown away. "We came in the next day and were like, 'Her, Her! That's the one.'" And so the trio of directors was formed.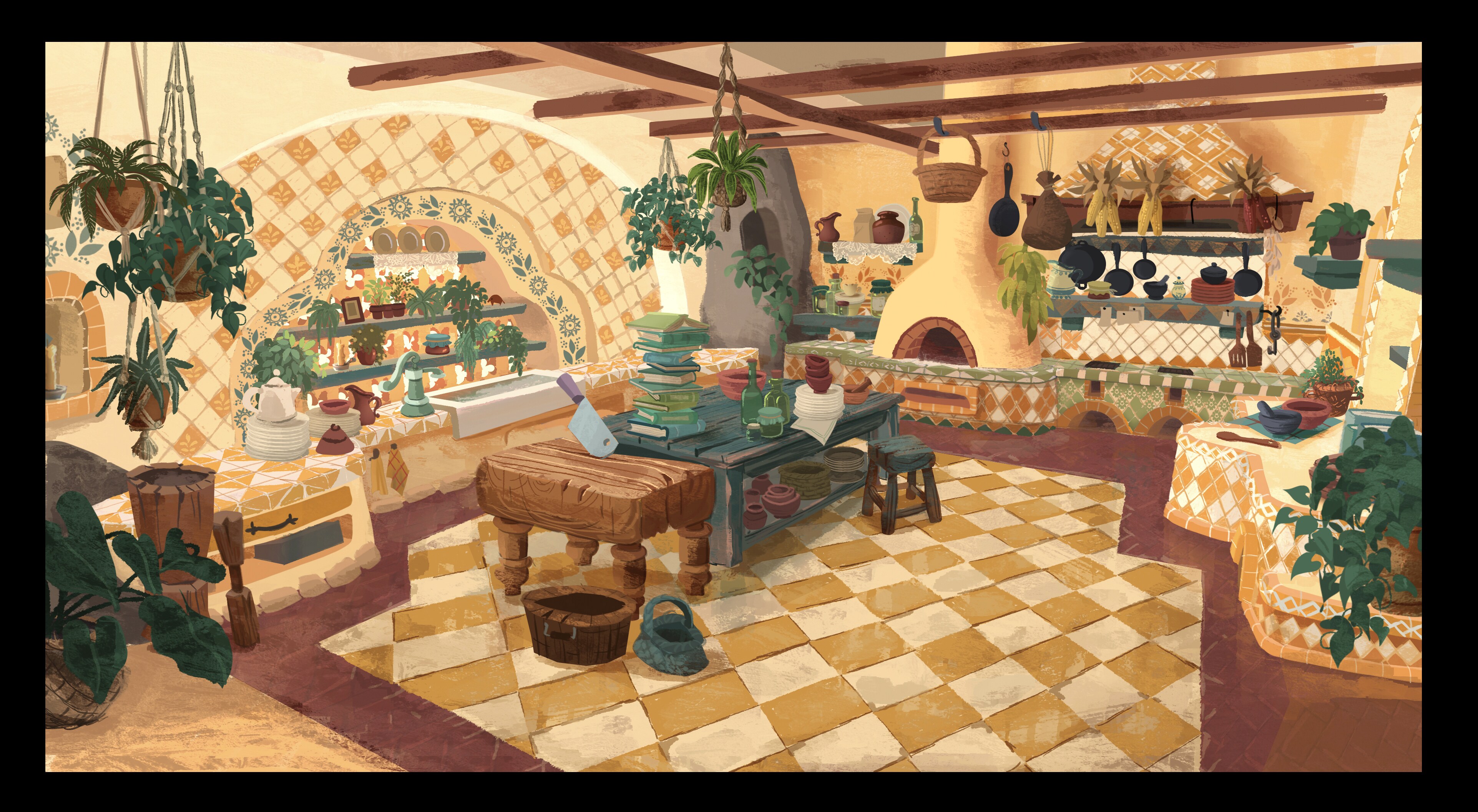 The team wanted to make sure they were representing Colombia accurately, from the clothes and characters to the houses and neighborhoods. Lorelay Bové, the associate production designer, says that on her end, "The casita [house] is inspired by traditional Colombian homes of Barichara, Cartagena, and Salento. Early on we talked to Colombian architects, and they gave us a lot of great information about the construction of these homes. One thing we learned was in the coffee region, there are a lot of haciendas with an indoor-outdoor feel because of the weather. So we added this into our casa design, as well as a beautiful courtyard where you can see all the magical doors." But the home's design didn't stop with the building's structure. "We had a botanist consultant [to] learn about all the plants growing in the region, [as] we really wanted to reflect the immense biodiversity of Colombia," she adds.
Encanto also benefited from the guidance of its Colombian Cultural Trust — a group of experts in music, anthropology, culture, architecture, and botany, among other subjects, that were all an integral part of making this film. But the team didn't just consult experts from the outside. They also turned to people within Disney Animation for insight and inspiration. "A group of artists and studio employees we call Familia became a great source of inspiration and learning," Charise Castro Smith explains. "Before we even had a script or a story, we talked about things like family, our own upbringings, and what we hoped for a film that found inspiration in Latin America. Familia also reviewed early versions of the script and has been a completely integral part of every screening."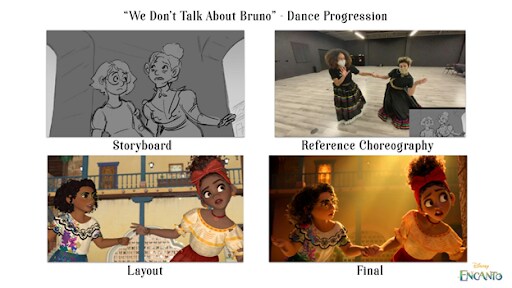 Naturally, with the movie being a musical, choreography had a big role. Unlike typical musical collaborations, where the choreographer is brought in after the layout is already determined, choreographer Jamal Sims and animation reference and dance consultant Kai Martinez were brought in before layout had even started or music tracks were laid down. Because of this, the directors were able to share storyboards as well as the personalities of each character as Jamal designed the dance sequences. Martinez details, "Jamal is not only an amazing dancer and choreographer, but an incredible storyteller, and it has been an honor to work with him. It was his idea to do [the dance for "We Don't Talk About Bruno"] in one take, so watching him work and create that and help him was just an honor." They were able to bring in additional Latinx dancers to help bring the choreography to life. After seeing the choreography unfold for a huge sequence in the movie, the animation team wanted to work on it right away. Head of animation Kira Lehtomaki shares, "It was so early on that we just had Lin-Manuel's demo for [the music], so he was singing all the parts. But the moment we saw the whole choreography pass, our entire animation team was so inspired and we couldn't wait to work on it. So we actually did something a bit unorthodox and put a team of animators on it, right as layout was starting." The new process, Lehtomaki explains, went as follows: "A team of animators took the choreography video that Kai and Jamal provided, and they very roughly translated the physical movements of the dance onto our characters, paying really close attention to where the feet were being placed so that the characters were working realistically in the 3D environment. Then our director of cinematography and layout Nathan Warner and his team could go in and actually shoot this more like a live-action film."
Martinez, in her role as an animation reference consultant, gave notes to the animators on the dance scenes, but the animators found her notes to be applicable throughout the film. "Some of the foundational character notes that Kai was giving us ended up being really important things that we worked in all throughout the entire movie. So, even in scenes where Dolores isn't singing and dancing, where she's [just] walking, we're thinking, 'Oh, she's going to step with the ball of her foot and not heel-toe.' So all of that information was used and peppered throughout the entire film." For Martinez, whose family is from Colombia, it was the representation that really mattered. "When we were shown the dance layouts for the first time, we cried," she shares. "We were just overwhelmed with emotion because not only was it us seeing ourselves in this personification of animation, but it was also in that moment [that] we realized this was bigger than us. This was something that we should be proud of, and it was going to be something that would outlive us all."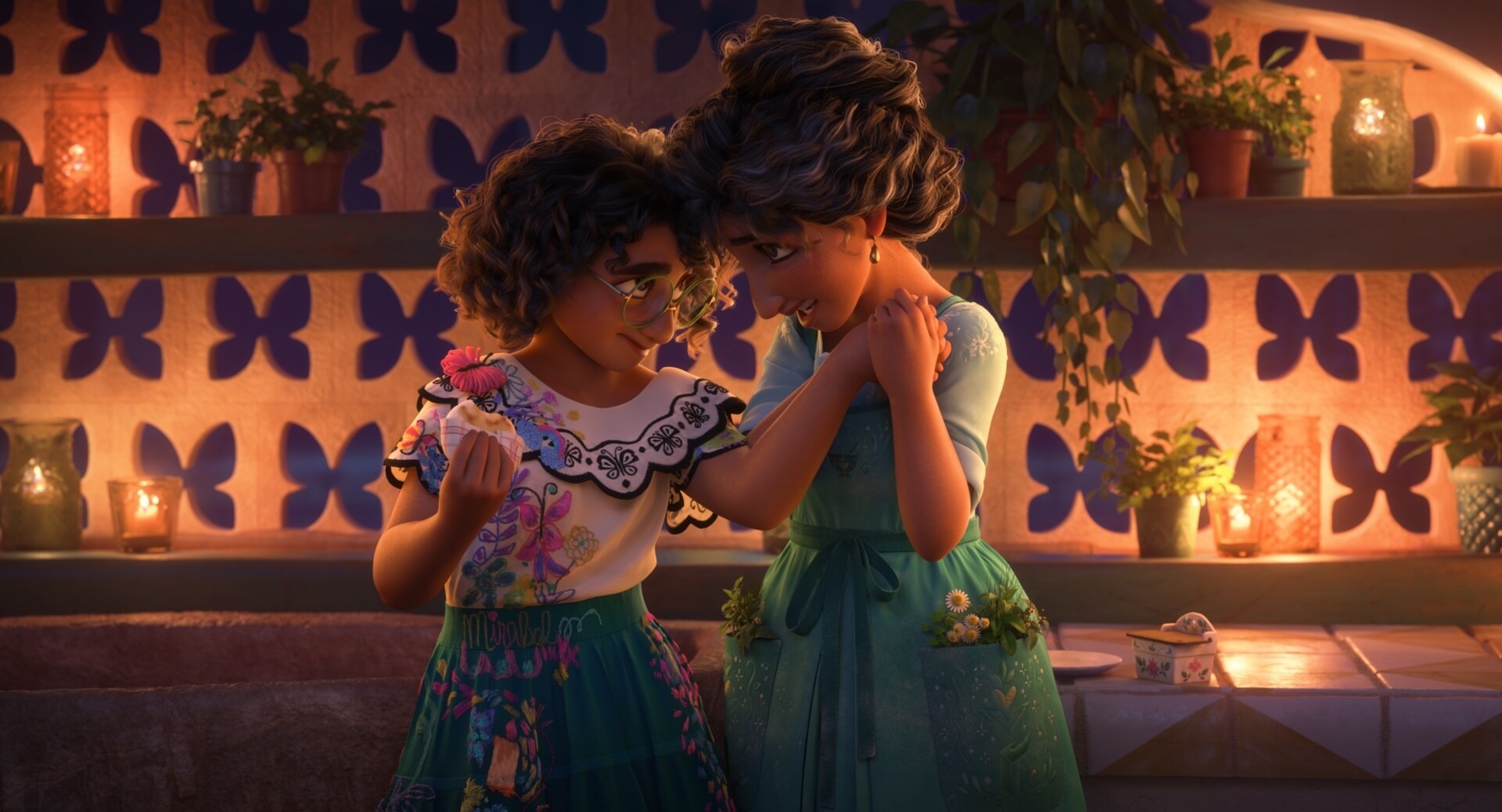 "Encanto is a story of family, and though we've all been physically apart, I don't think the Disney Animation family has ever been stronger," Howard says. "People put all of their talents and their whole hearts into this film. All of us have put everything we have into Encanto, and it's our hope that people, wherever they are in the world, will see the passion we've put into the film. But most importantly, we hope they see themselves."
Don't miss Encanto when it hits theaters Wednesday, November 24.