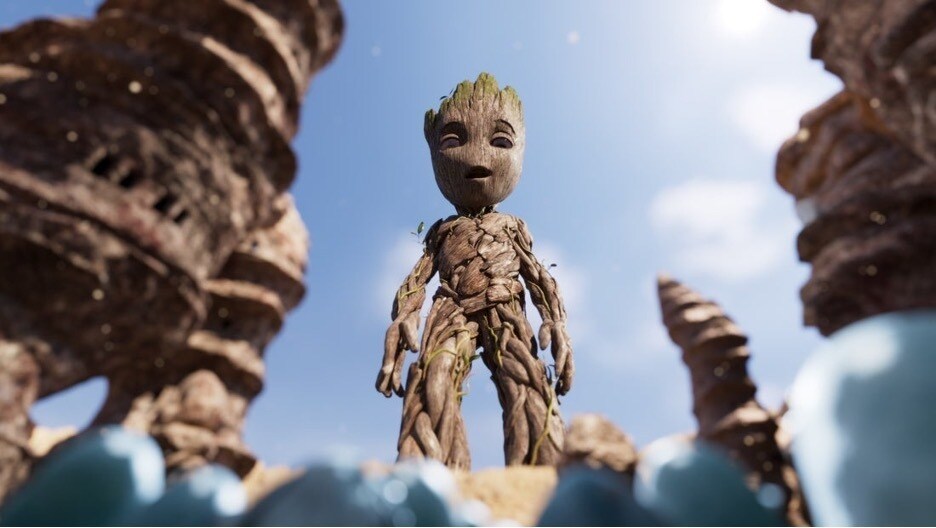 There's a whole lot of attitude packed into Baby Groot's small body. His story may have seemed straightforward since first appearing in Marvel Studios' Guardians of the Galaxy in 2014, but the young one has had a very busy life of his own on the side. Thankfully, Marvel Studios is shining a light on his youth in a new collection of shorts called I Am Groot. Although that phrase is all the little guy can say, it may be surprising to see all the mischievous things he nevertheless manages to get into.

Now streaming on Disney+, these five exciting shorts dive into the day-to-day adventures of the newly tiny hero. In Guardians of the Galaxy, the wise, old version of Groot sacrificed himself to save his friends, and reappeared in the aftermath as an adorable sapling. As he's grown, Baby Groot has developed a unique personality of his own. "I think seeing that little branch that Rocket took grow into new life really meant a lot to people," says Brad Winderbaum. "The fact that it became this adorable little character was something that audiences immediately invested in."
Vin Diesel reprises his role as the voice of Baby Groot. Each of the shorts were written and directed by Kirsten Lepore, who also executive produces. Additional executive producers include Brad Winderbaum, Kevin Feige, Louis D'Esposito, Victoria Alonso, and James Gunn.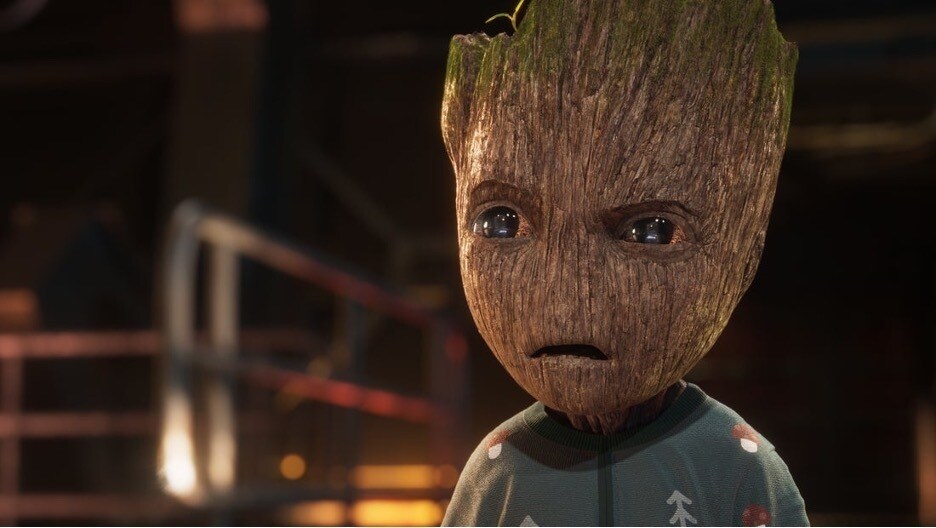 Baby Groot's mischievous personality is the true draw of this collection. Left to his own devices, he embarks on adventures, declaring only: "I am Groot!" His lack of vocabulary leaves much to the imagination, but it's a good thing; viewers will find themselves hanging onto Baby Groot's reactions for clues about what will happen next! According to Winderbaum, his mannerisms are where the fun really is. In fact, the character was designed to mimic the innocent way that children experience life. Early Disney animated shorts, which were largely silent, also were inspiration for building out Groot's character. "When Kevin Feige and I were first talking about how to bring Baby Groot back to the screen, we were thinking about those early animated shorts from The Walt Disney Studios," says Winderbaum. "Those Mickey Mouse and Donald Duck cartoons in the '20s, '30s and '40s that had minimal dialogue, that were more situational, that were fun."

As the concept of I Am Groot was coming together, executive producer Brad Winderbaum was searching for a director. Recommended by Disney animators, Kirsten Lepore was a filmmaker who could bridge all of their creative ideas together. She is an Award®-winning director and animator with expertise in stop-motion and short-form projects. "Brad sent me a brief for I Am Groot, and I was especially excited that it was Groot because I'm a huge plant enthusiast," shares Lepore. "It seemed like the perfect fit." She actually prefers projects with little to no dialogue, believing that it gives the character space to shine. "Looking at [Lepore's] short films, it was very clear to us very quickly that she was the perfect director and visionary to bring Baby Groot back to the screen," says Winderbaum.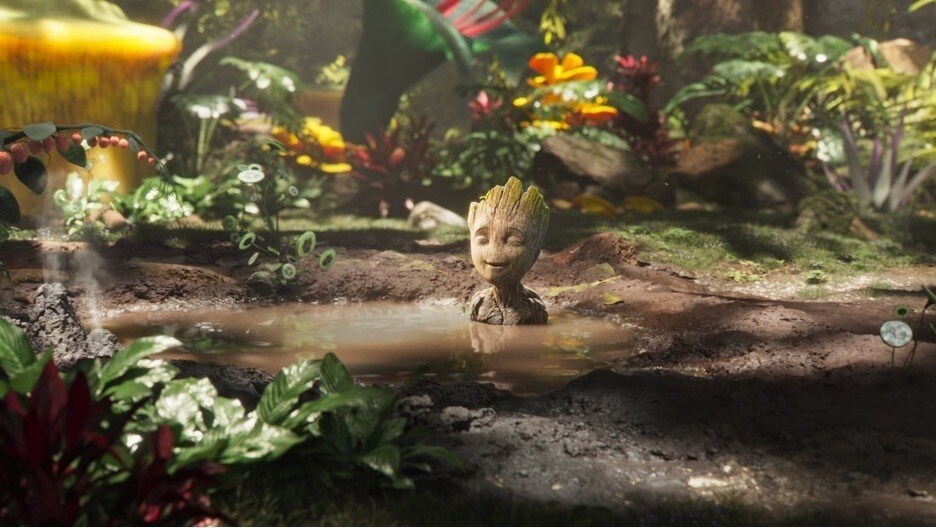 The icing on the cake was the knowledge of Baby Groot that James Gunn brought into the fold. As the director of the Guardians of the Galaxy films, I Am Groot wouldn't be complete without him. He not only served as an executive producer, but he makes a cameo in the series as well! Gunn's advice helped Lepore better conceptualize Baby Groot's character. "I remember him describing Groot as a 'bad baby,' but also as 'an emoji guy' — meaning he can capture a whole emotion or mood with just a simple facial expression. I really took that to heart and thought about it constantly while creating the show."

The team behind I Am Groot created something in this collection for everyone to enjoy. Undoubtedly, the beloved carefree Baby Groot has a special way of putting a smile on faces. "In a world where there's a lot going on and a lot to digest, I love bringing some wonderful light joy that hopefully makes people laugh and inspires them to embrace their weird side," says Lepore. On the other hand, Winderbaum is motivated by creating content like this that will help keep families connected. I just think about people sitting down at their couch watching these shorts on TV, maybe with their kids, and just having something to laugh with each other about," he shares. "That's honestly the thing that gets me up in the morning, and that's something that I think these shorts really deliver."
Experience all the fun with Baby Groot by streaming I Am Groot, now exclusively on Disney+. For more Disney+ news and updates, follow @DisneyPlus on YouTube, Facebook, Twitter, and Instagram.