Unless you've been living in a castle somewhere far, far, away, you've probably seen drop after drop of the cutest and most fashionable Minnie ears arriving at Disney Parks. From rose gold to rainbow, millennial pink to Mickey ice cream, each pair of Minnie ears makes us more and more excited for our next visit to the Disneyland and Walt Disney World Resorts.
While we would never turn down a classic pair of Minnie ears, we love the fact that we have so many options to choose from to pair with our Disney outfits!
So, speaking of planning your next visit ...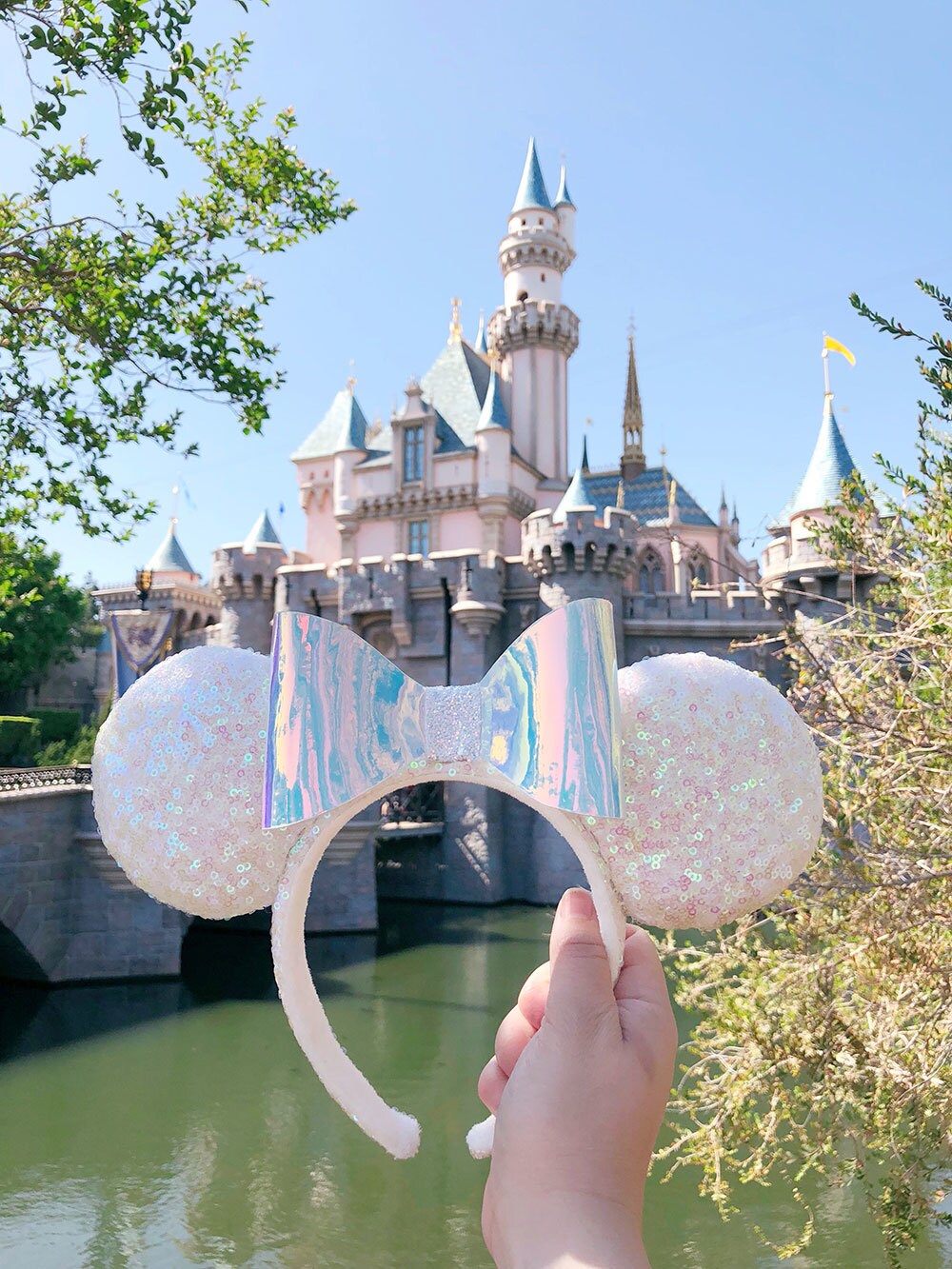 ... meet the iridescent Minnie ears! We're swooning over these unicorn-inspired, Lady Gaga-esque, oh-so sparkly set of ears coming this summer to the Disney Parks!
They feature a structured bow at the front that shines with shades of blue, pink, and purple as you move to different angles, and a soft pink velvet lining for comfort.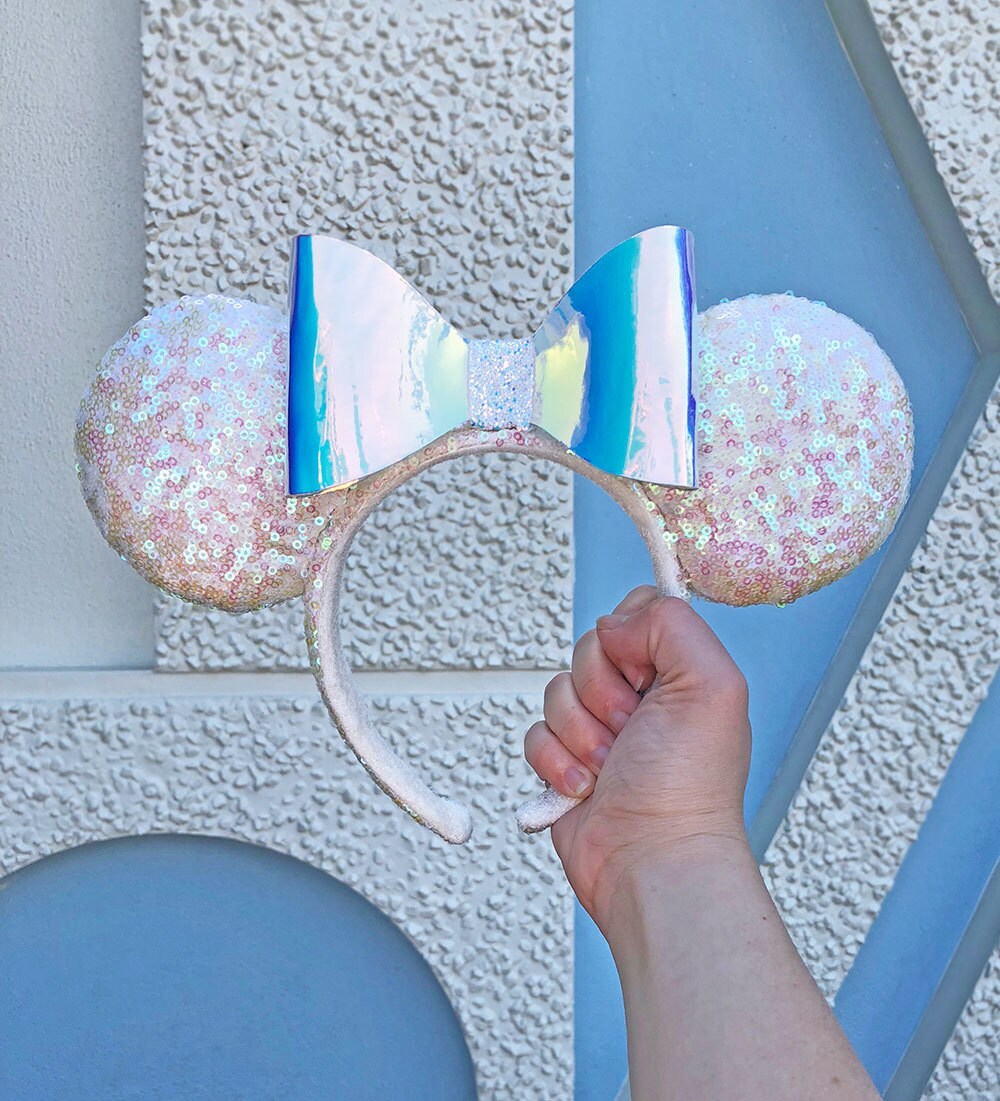 You can pick up your iridescent Minnie ears from select stores at the Disney Parks this summer!