We're excited to announce one of our favorite new collaborations inspired by the sweethearts celebrating their 90th anniversary together -- Minnie and Mickey Mouse! New Zealand fashion designer Karen Walker is best known for clever and colorful designs that also represent her positive energy and personality. And when we think of such optimism and effervescence, we can't help but think of our beloved Mickey and Minnie.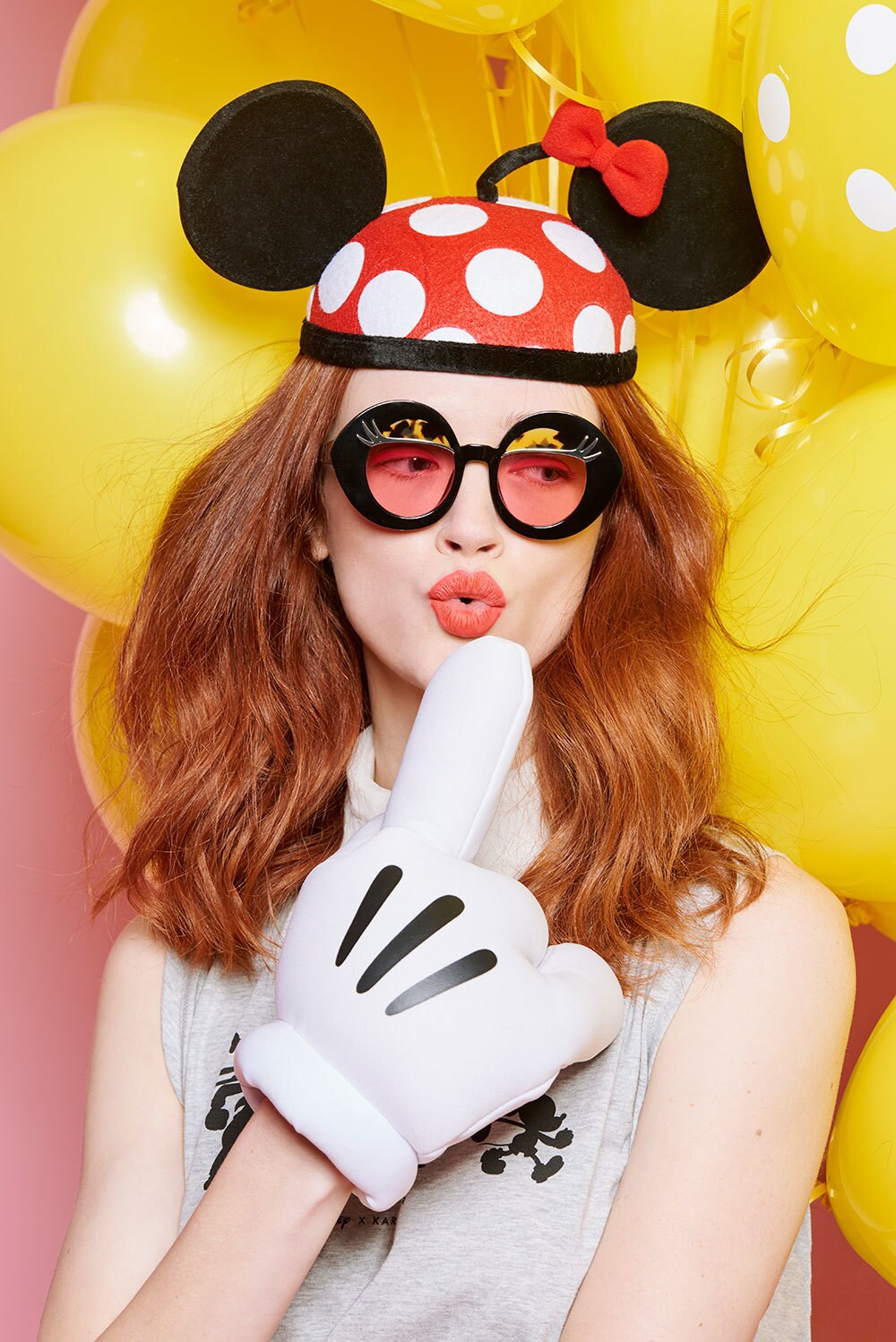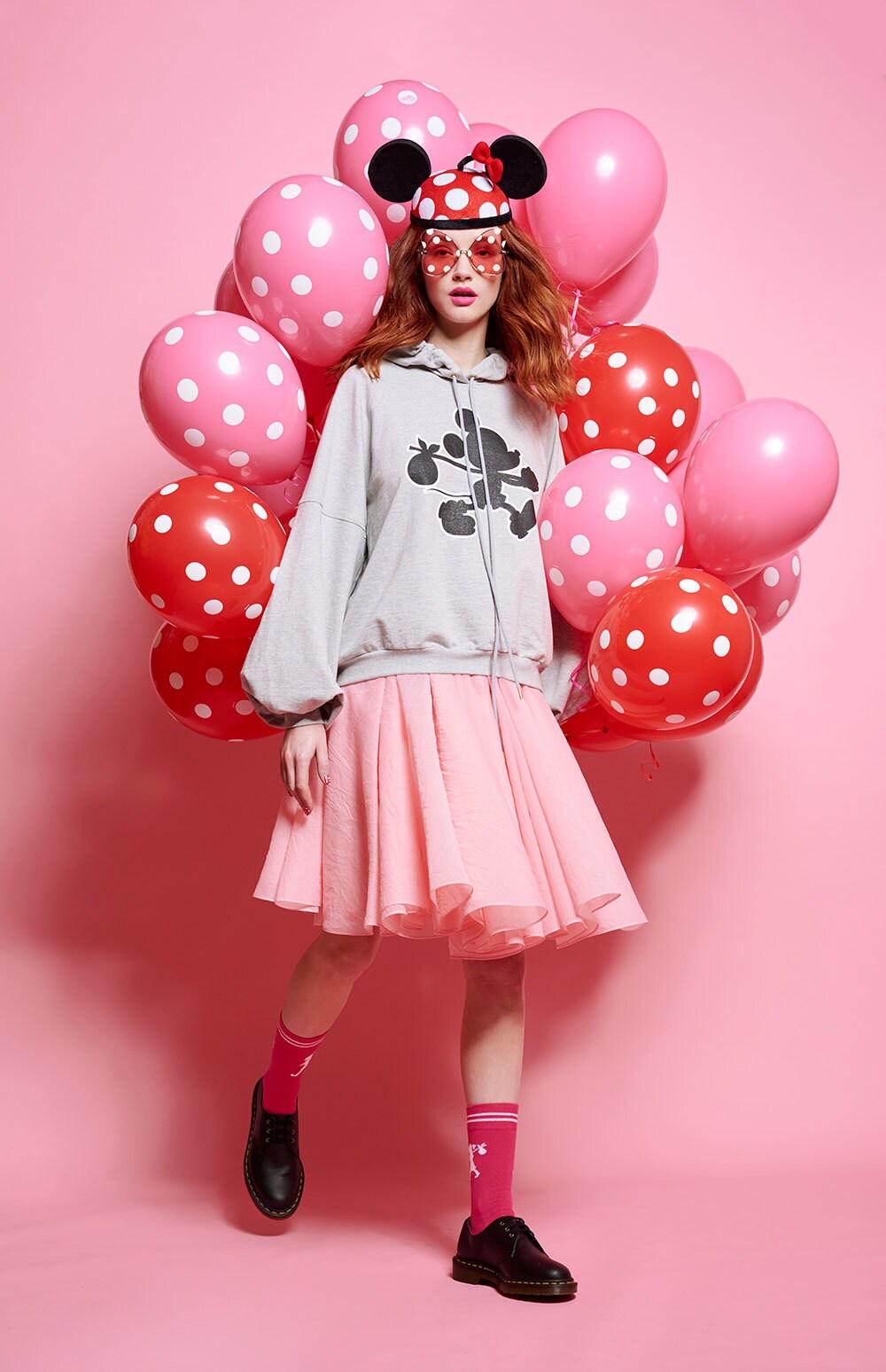 Mickey and Minnie exude positivity and classic style, much like that of Karen Walker's collections. So, it's no wonder the two have teamed up for a vibrant collection in celebration of their 90th anniversary. With whimsical eyewear in the shape of Minnie bows and tees depicting Mickey's sense of adventure, this collection is filled with warm pieces for the Disney style savvy.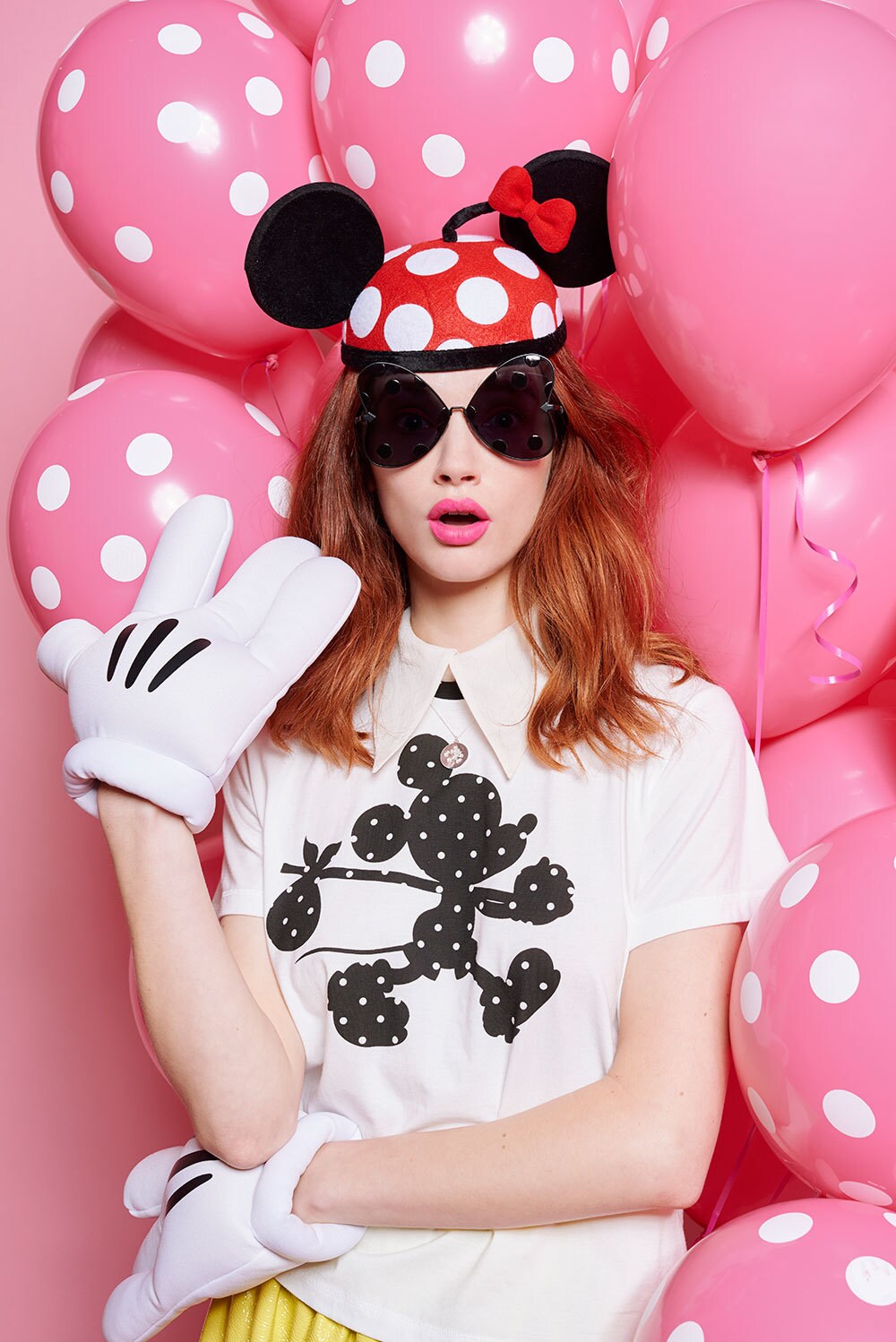 Karen Walker is also represented by a cute "Runaway Girl" icon, which is depicted throughout her jewelry and fashion. In the Disney x Karen Walker collection, Mickey, Minnie, Goofy, and Donald Duck tote Runaway Girl's bindle, cleverly illustrating their many adventures together.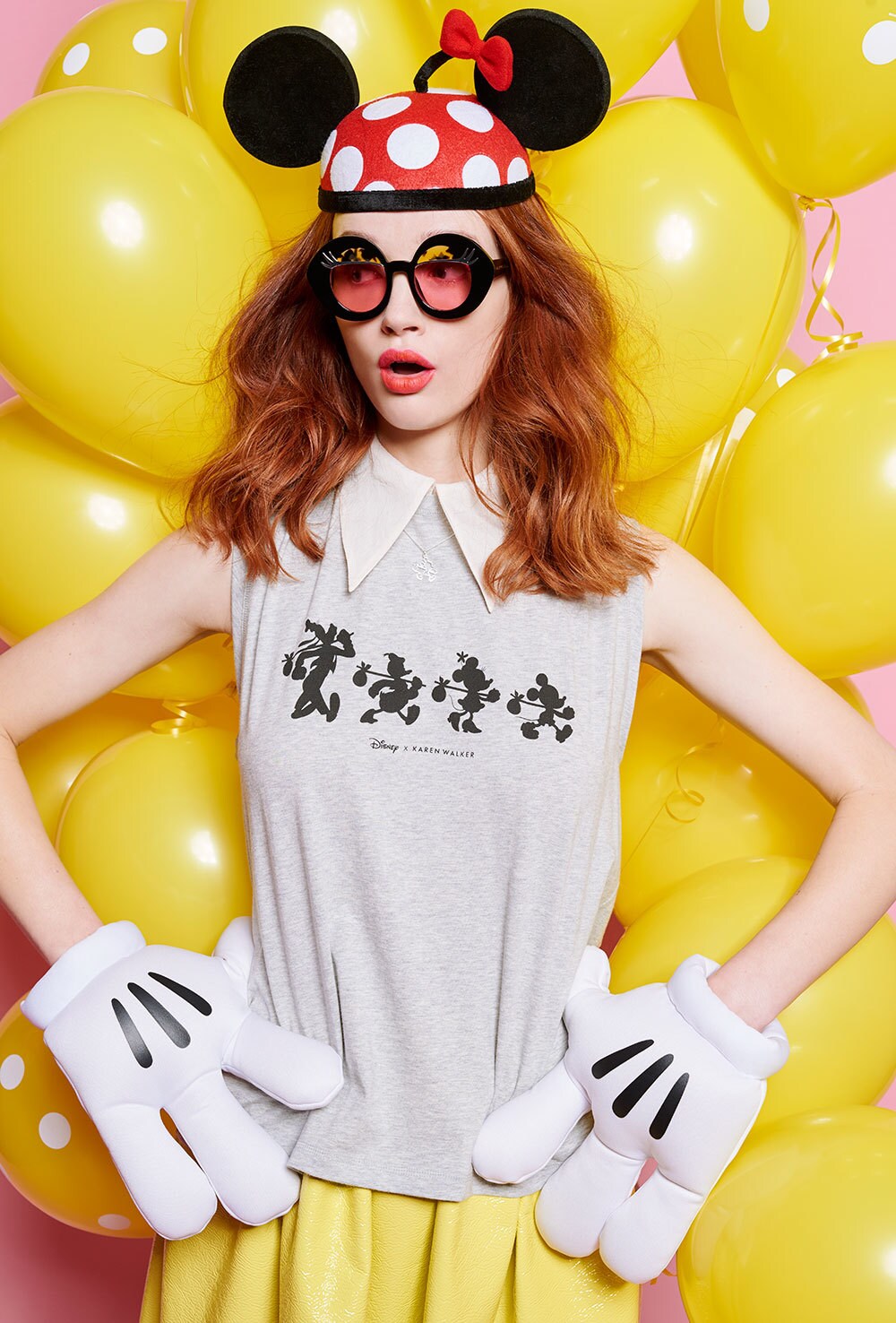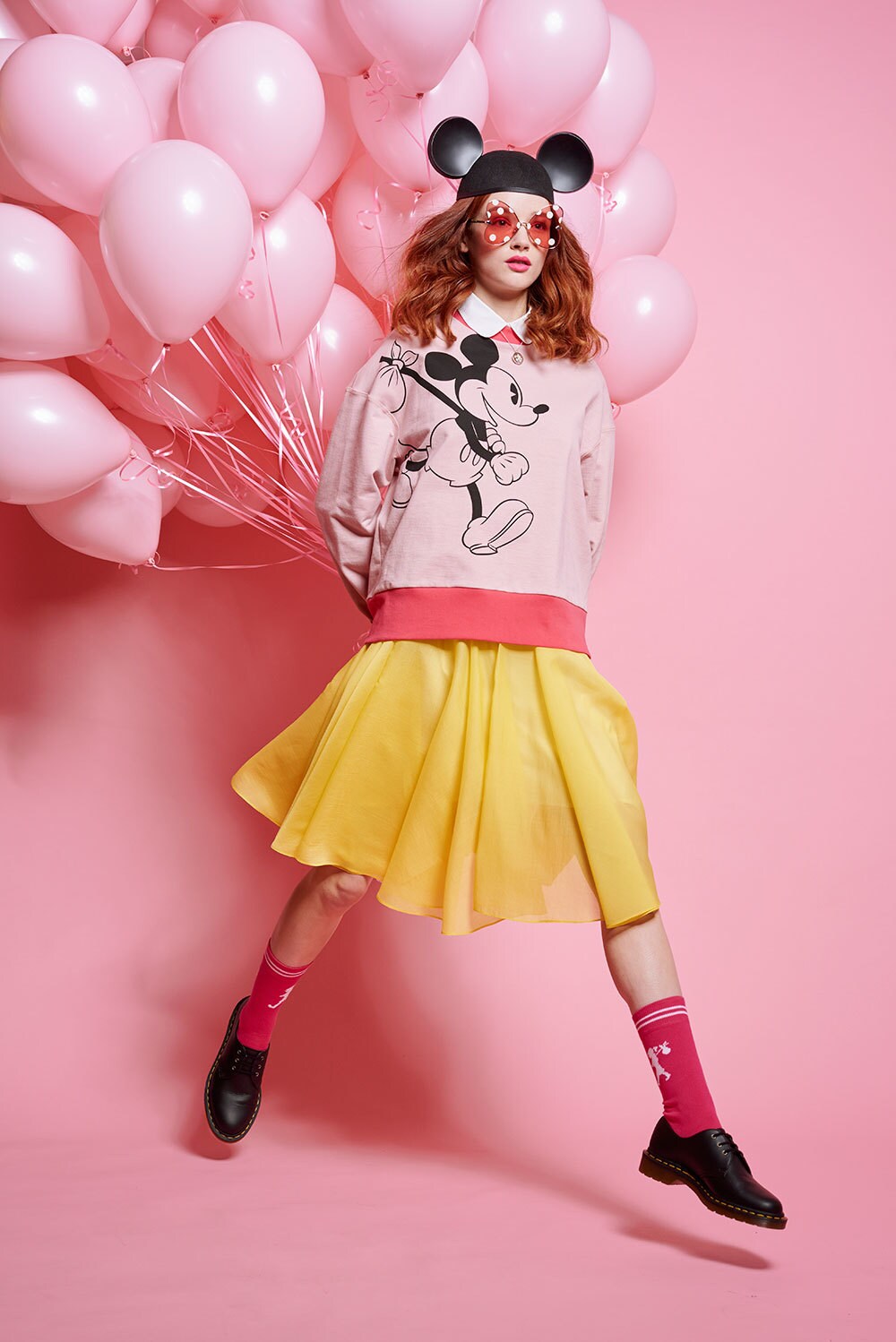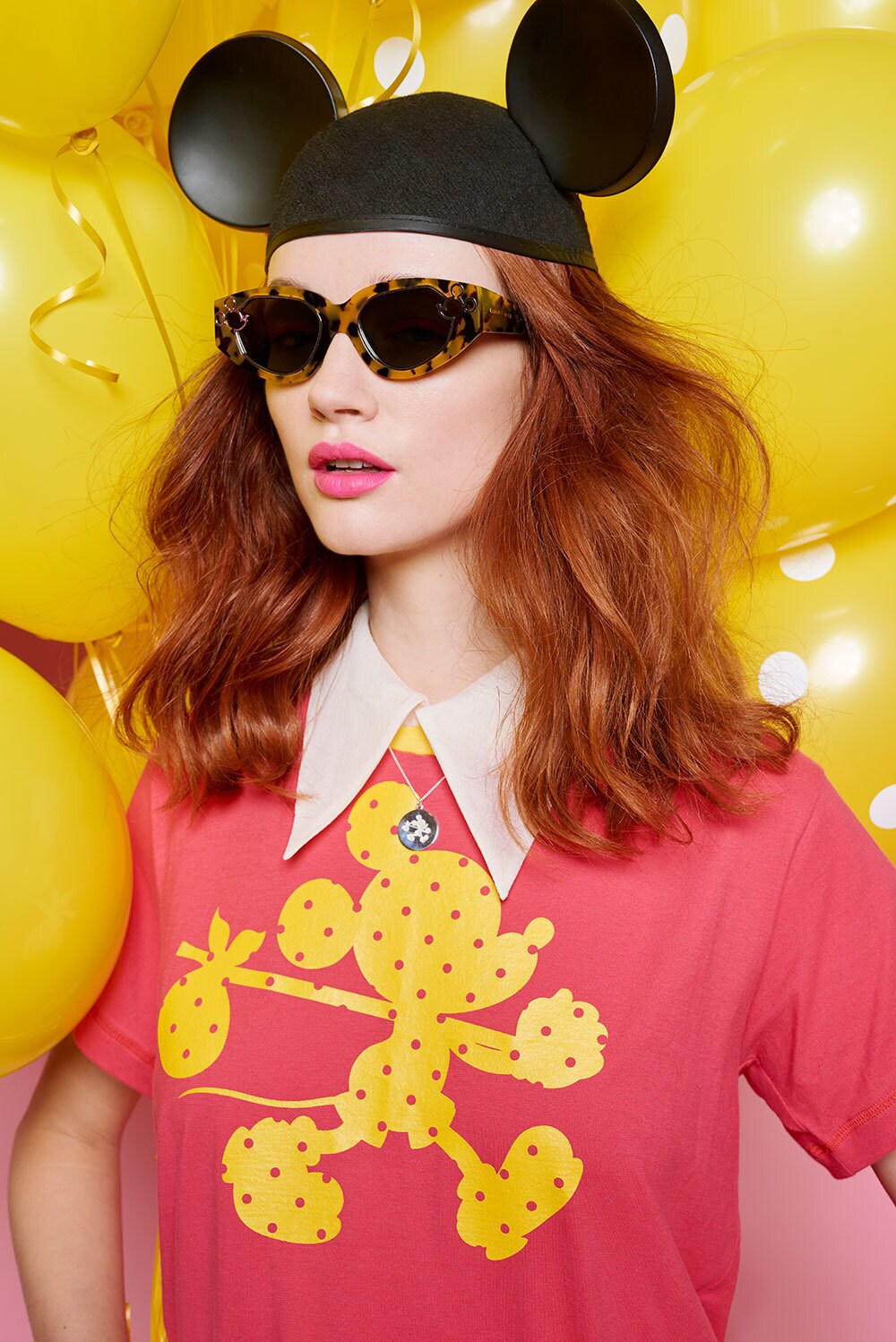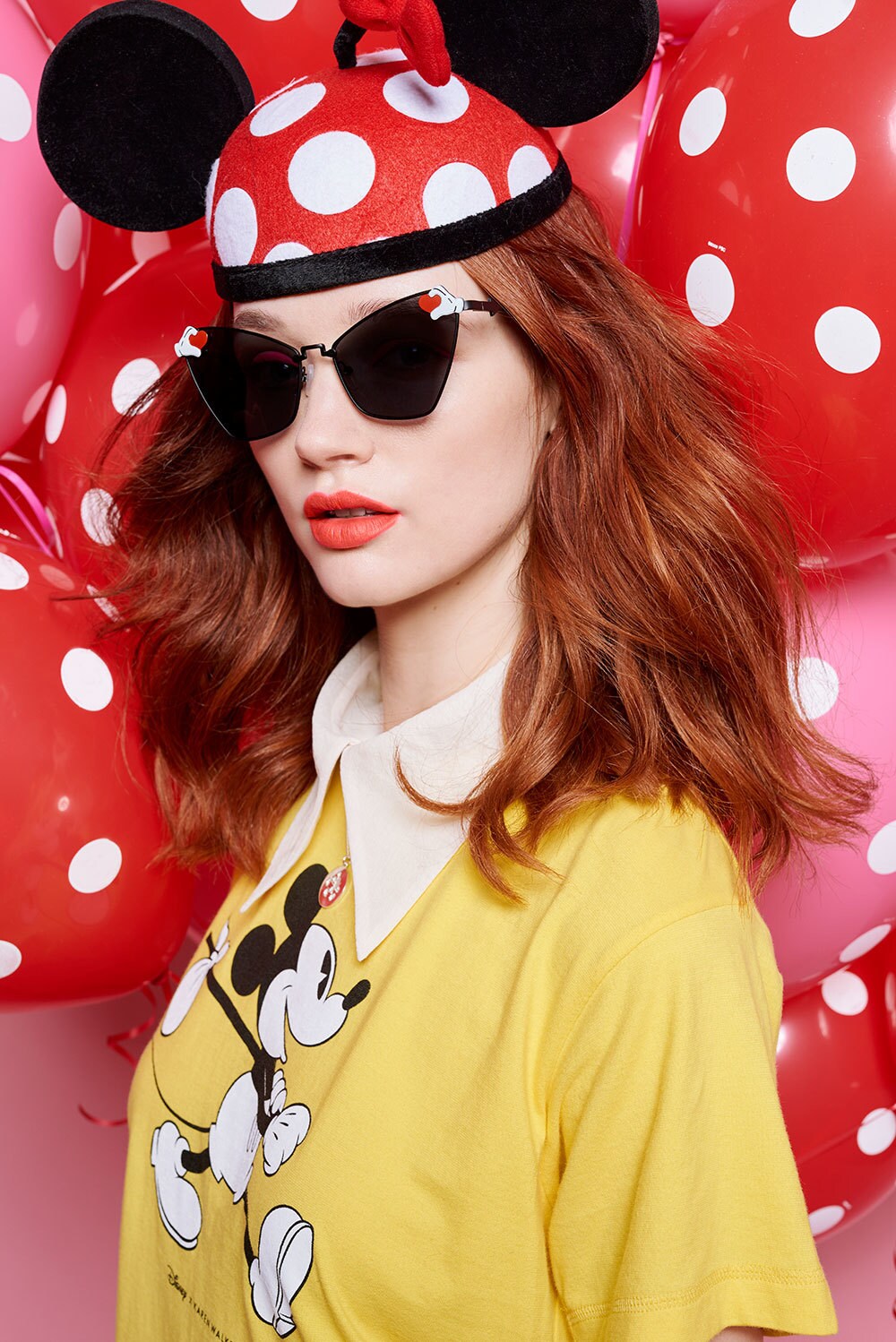 The limited edition Disney x Karen Walker collection is available on their website and in select department stores including Nordstrom, Saks Fifth Avenue, and Harvey Nichols.