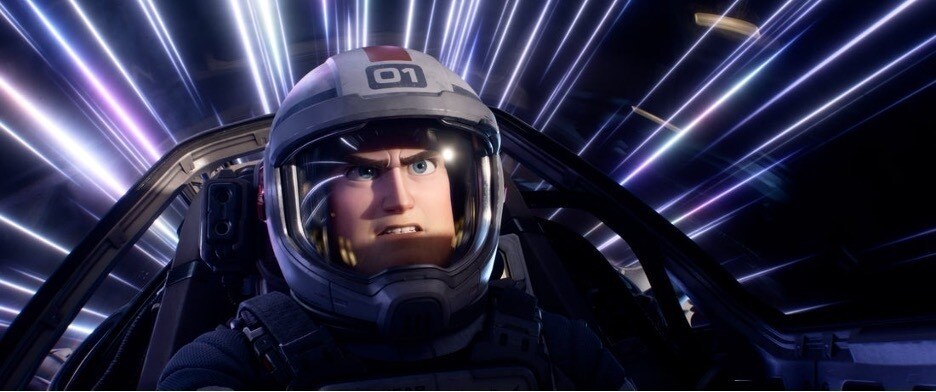 For years, Buzz Lightyear has been known only as a toy who would risk anything to save his friends. However, no plaything can compare to the real Buzz who inspired the mold. Finally, the life of the man behind the legend is being unveiled! In the long-awaited Disney and Pixar movie Lightyear, now streaming on Disney+, viewers will discover that Buzz's real life is one of uncertainty and constant action — but still filled with friends.
Lightyear is an action-packed sci-fi thriller that crosses the boundaries of time and space. It all begins when the Space Ranger embarks on a mission that leaves his spaceship stranded in dangerous territory. For the first time, the usually stoic leader is at the end of his rope, but just in time, some new yet unprepared recruits jump in to help. The ensuing chaos makes Buzz realize that if he ever wants to reach his goals, he can't do it alone.
This intergalactic adventure will bring audiences "to infinity and beyond" thanks to the cast and crew. The film is directed by Angus MacLane, who knows the franchise well, having directed both "Toy Story Toons" and "Toy Story of Terror." For him, the project is a dream a long time in the making. "As a director, it's the movie I've always wanted to make," said MacLane of Lightyear, "and as a filmgoer, it's the movie I've always wanted to see." Producer Galyn Susman is equally well-versed in the life of Buzz, having worked on at least four Toy Story projects. For Susman, collaborating with MacLane was a big deciding factor. "I knew whatever Angus was going to direct, I wanted to produce it," she said.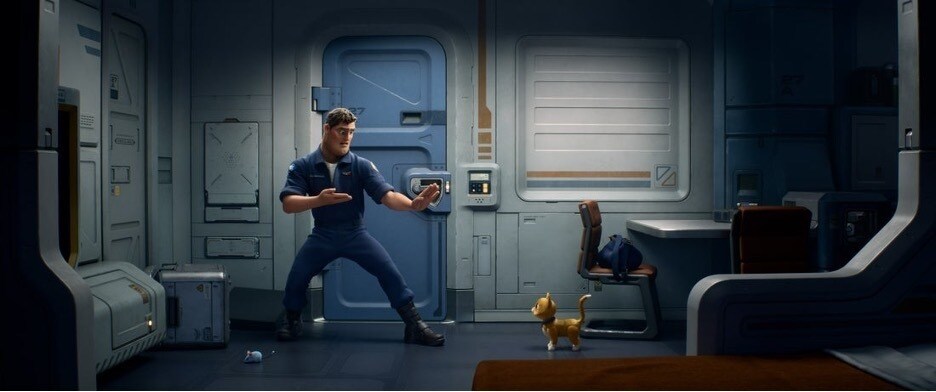 Because Lightyear is an origin story of the man behind the legendary toy, a new voice for Buzz was needed. As the voice of the human Buzz Lightyear, Chris Evans presents a fresh yet unfamiliar side of the legend. "He needed to have that nice, rich sound, able to be both dramatic and comedic," said Susman. "Most importantly, he needed to be heroic without coming off as arrogant or dense. And that's a tall order. We immediately knew we had to ask Chris." Choosing Evans ultimately brought a cohesive chemistry to the team. "What we didn't know is that he is a huge animation fan and would bring that love and passion into the project, as well as his myriad of acting talents. He even attended an animation dailies and gave the team a pep talk. It's really been a wonderful collaboration, and we couldn't be happier."

Buzz comes to appreciate the persistence of his unusual team. Izzy Hawthorne, voiced by Keke Palmer, works hard to unite Buzz's haphazard trio of recruits. She gets some credit as the young granddaughter of Buzz's old commander, Alisha Hawthorne, but she definitely has a lot to learn. "She has spunk, she has the courage, but she's completely untrained and unproven, and not sure that she can live up to the family name," said Susman. "Keke Palmer brought just the energy and the heart we were looking for in this role."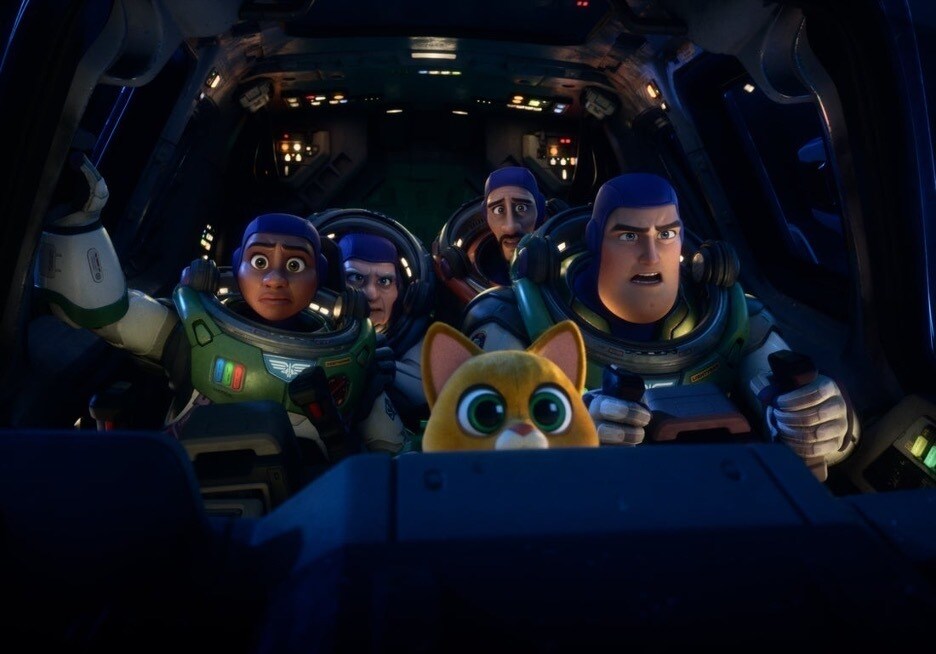 Mo, who is voiced by Taika Waititi, comparably brings a more easygoing vibe to the group. "Mo is a feather in the wind, never quite able to commit to any one direction," said Susman. Perhaps the most mature of the group is Darby, a tough cookie who isn't afraid to get her hands dirty. "She's handy, inventive, and extremely salty — a great addition to the team," she said. "Darby is a bit of comic relief, as well as being uniquely able to challenge Buzz where he most needs to grow."

Finally, Buzz's adventure includes one more key member, who is perhaps the least expected: his feline companion, Sox! Sox, voiced by Peter Sohn, is a very unusual cat in that he isn't actually a cat at all. As a robot, Sox has all of the tech capabilities that make him useful to Buzz on the go, such as the ability to do extensive mathematical calculations. Yet Sox also provides the emotional support Buzz needs to conquer any obstacle misfortunate enough to cross his path. Cohesively, each team member brings out a different part of Buzz, contributing to his character growth as a result. "I'm so excited about the film," said director MacLane. "It's going to have everything you'd want in a Buzz Lightyear film."
Catch Lightyear, now streaming on Disney+.