For pretty much every '90s kid like me who just can't wait to see Disney's newest iteration of The Lion King (and be king, of course), yesterday's press conference featuring a star-studded line-up of Donald Glover, Seth Rogen, Billy Eichner, director Jon Favreau and more, was an absolute dream come true!
In this version of the film, there's so much to see and discover! So, without further ado, here's five things we learned about the making of this big-screen epic: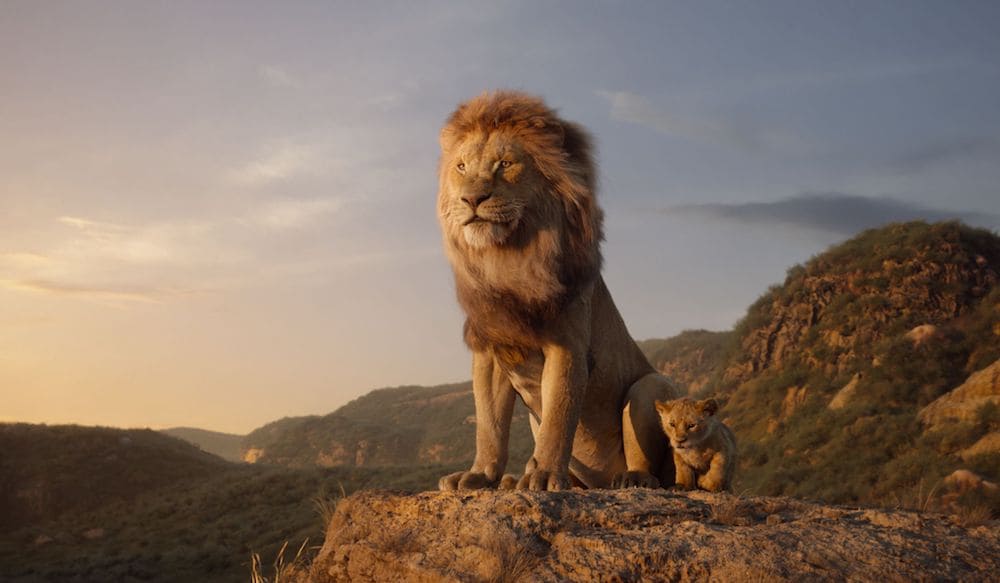 1. Donald Glover's Son Didn't Know His Dad was in the Movie.
"My son was freaking out seeing it last night," laughed Glover, who voices adult Simba. As a surprise to his son, whose favorite movie is The Lion King animated version, Glover didn't tell him anything about being in the new version. "Somehow he found out about the movie, but didn't know I was in it. He was like 'Oh the one with Beyoncé.' And then during the movie, he was like, 'Oh, Dad's in it too! This is great! A bonus.'" Sorry, Donald, but not even family is exempt to the fandom that is the Beyhive.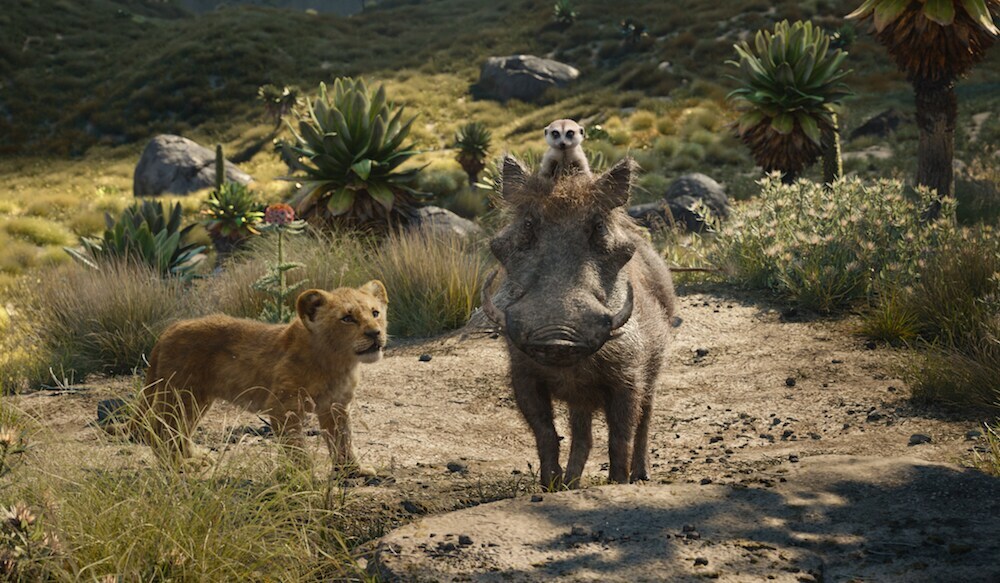 2. Billy Eichner (Timon) and Seth Rogen (Pumbaa) Got to Record All their Lines Together.
The "Hakuna Matata" bromance vibes abounded as Eichner and Rogen recounted their fondest memories working on the film. The actors got to record together in what filmmakers called the black box theater, and as a result, could easily bounce jokes off each other and improv. "Being able to riff off each other and really discover our chemistry together in the same moment, you can feel it when you're watching the movie… I was shocked by how much of the riffing actually ended up in the movie," added Eichner.
Additionally, Rogen marveled at how the filmmakers were really able to capture Billy in the character of Timon. "He [Billy] essentially played himself on a TV show for years and this character is somehow more Billy than that character!"
"I wish I was as cute in real life as in that movie," laughed Eichner.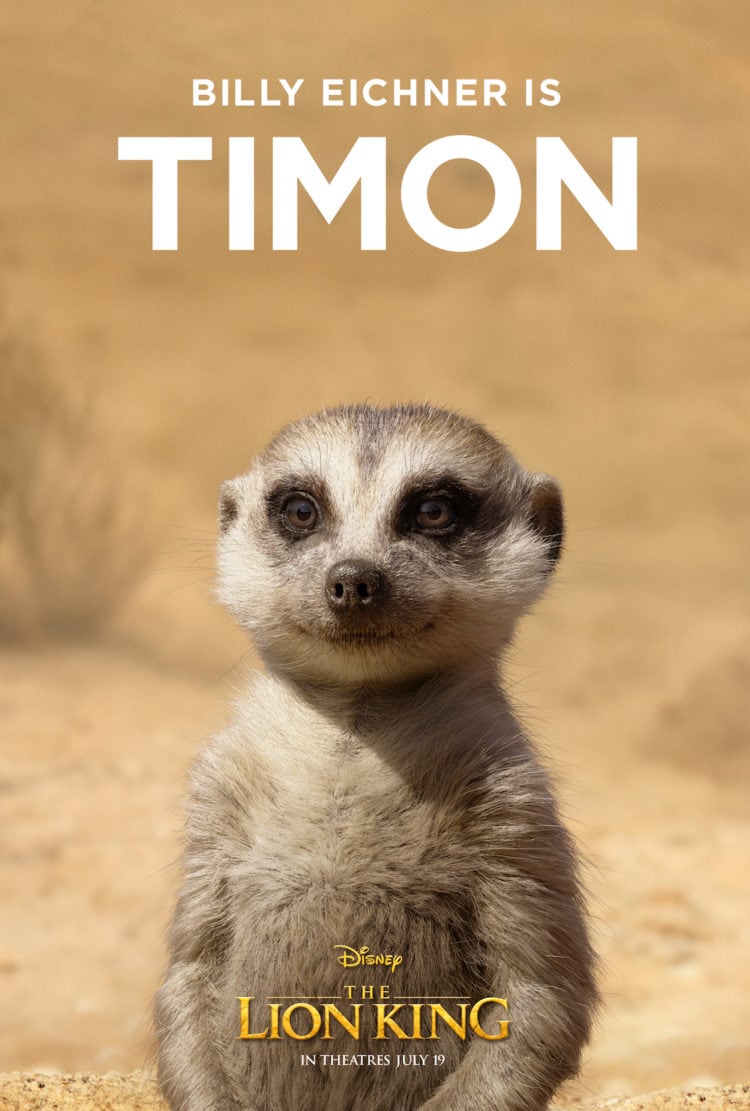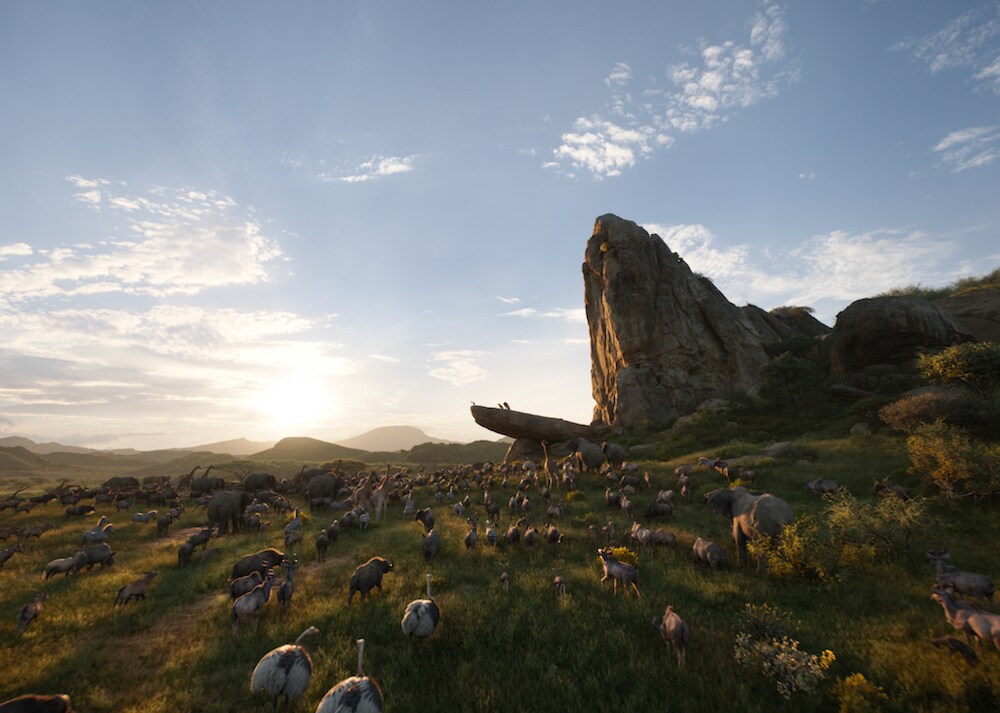 3. The Set was Basically a VR Video Game.
To bring this photorealistic adaptation of the story to the big screen, the filmmakers knew they had to do things differently than a traditional live-action or animated film production. More on that here. Part of this process involved using a game engine to create an entire VR "video game" version of the set.
By creating this virtual set, director Jon Favreau was able to bring his cast and crew into the world of The Lion King in tangible, accessible ways. "It's like watching your favorite movie, but you're in it! You're in the movie!" exclaimed JD McCrary, who voices Young Simba. "You put on the headsets and have these little controller things in your hands and we could fly! We saw everything: The Pride Lands, Pride Rock, the watering hole, the elephant graveyard, and it was so cool!" After that glowing review, we've got to find a way to play this someday as well!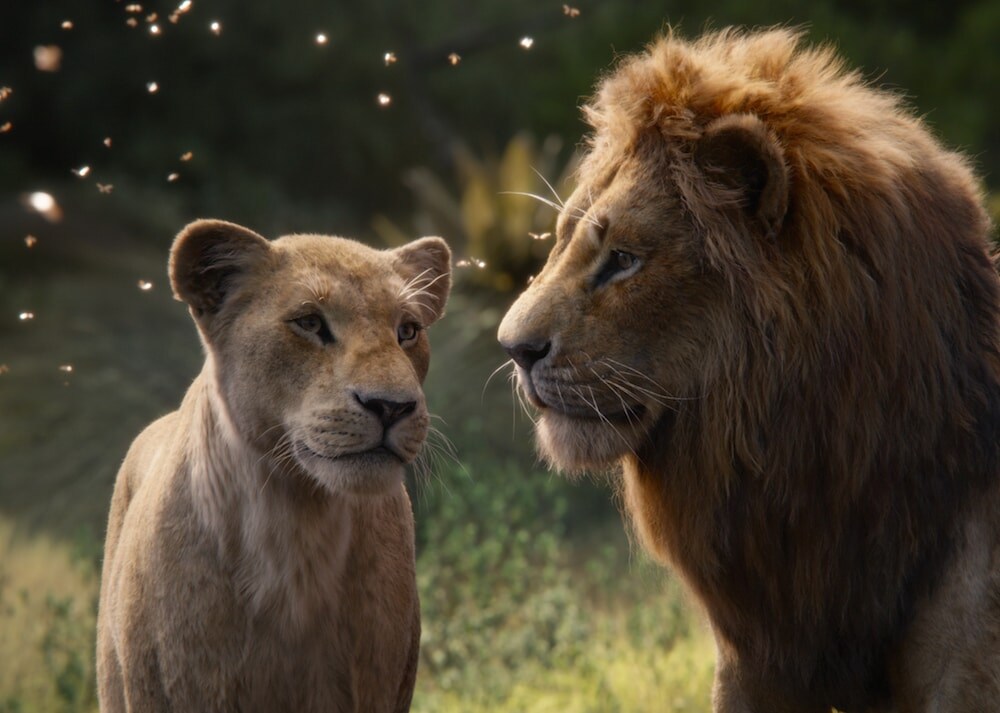 4. The Soundtrack Features Many Artists from the 1994 Lion King Animated Production.
Any fans of the 1994 animated version of the film or the Broadway stage show know that one cannot simply talk about The Lion King without talking about the music. Lucky for us, on hand to speak about those elements was legendary composer of the scores from the 1994 animated version as well as this version, Hans Zimmer. Musical ideas for the new version of the film began to ruminate at 2017's Coachella, when Zimmer brought a host of musicians together to perform songs from the film live. Zimmer then brought back many of those same musicians for a recording session in front of the filmmakers.
Among those musicians was Lebo M., whose vocal and choir arrangements can be heard within iconic moments from the 1994 film as well as the new version. "The greatest gift is being able to reenter this journey that's been in my life for 25 years. This is like a family reunion," added Lebo M. Cue the feels!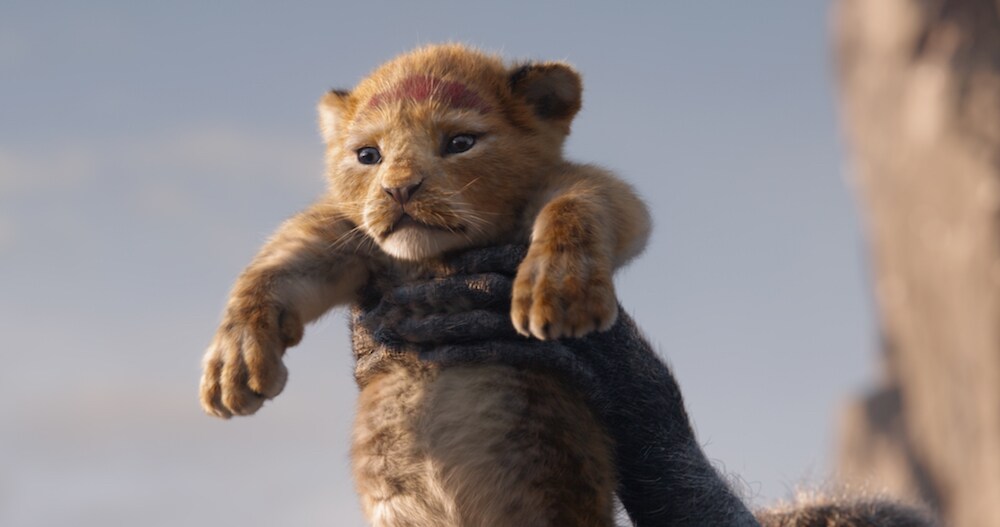 5. Keep Your Eyes Peeled for a Super Special Disney Easter Egg!
For those of us who love Easter eggs (who doesn't?), be on the lookout for a gag in the film that references another Disney property. The decision to put in the gag came from none other than director Jon Favreau himself. "I drew inspiration for that from The Lion King stage show. They threw in a joke about Frozen in there, because Frozen had just come on Broadway, so we kind of doffed the cap to another live-action adaptation of a Disney animated classic." Count us very much IN!
If you just can't wait to see this movie like us, good news because it is (almost) time! A-weema-weh over to a theater near you and see The Lion King on July 19! Get your tickets here!
Music and lyrics for "Hakuna Matata" were written by Elton John and Tim Rice.