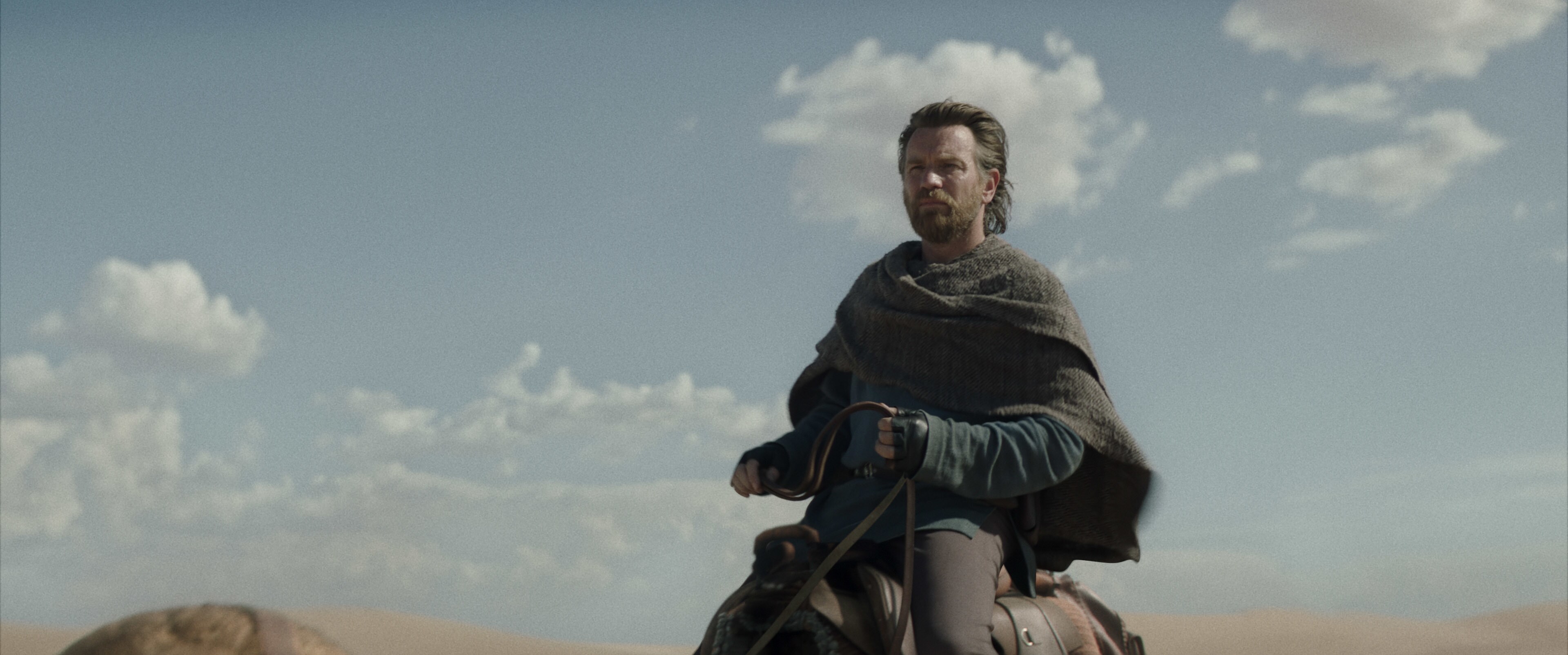 From the sands of Tatooine, a hero reemerges. Now streaming on Disney+, Obi-Wan Kenobi shows Star Wars fans that Obi-Wan has remained closer to his past than he let people believe. Reprising his role as the title character is Ewan McGregor, who also serves as an executive producer on the limited miniseries. Hayden Christensen also returns to his role as Darth Vader, following Anakin Skywalker's fall to the Dark Side. Starring alongside them is Moses Ingram as the new and formidable antagonist, Reva, who works under Darth Vader as the Third Sister. Executive producer Deborah Chow (who also directed the episodes "Chapter 3" and "Chapter 7" of The Mandalorian) serves as the sole director for all six episodes of the new limited series.

Set ten years after the events that led Anakin Skywalker to become Darth Vader, Obi-Wan Kenobi brings the audience into what the Jedi Master has been up to. In hiding to avoid capture by the Empire, Obi-Wan lives a humble and solitary life. He honors his duty to watch over Luke Skywalker, but he does it from afar. However, his separation from the world he once knew looms close as Darth Vader enlists a league of Inquisitors, including an eager Reva, to hunt down any surviving Jedi. The stakes are raised even higher when a young Princess Leia is taken from her home in Alderaan, and Obi-Wan is called on to bring her back home. Duty calls to Obi-Wan once more, taking him back to a long-standing fight set in a new world.
Stepping back into his role as Obi-Wan Kenobi, McGregor was enthusiastic about bridging the gap between his initial version of the character, and the one played by Alec Guinness. "He's living in the desert alone, and so I suppose my Obi-Wan now is just a bit closer to his," McGregor noted. In Star Wars: Episode IV A New Hope, audiences met Obi-Wan "Ben" Kenobi who lived in solitude. Having the limited series set after the events of Star Wars: Episode III Revenge of the Sith and before Episode IV gives the audience a closer look at the evolution of the Obi-Wan they were first introduced to. 
The series zooms in on Obi-Wan's solitude, showing the hopelessness he's resigned himself to while his innate hopefulness rests below the surface — the team worked hard to ensure that duality was present. "It was interesting for us to try to keep the balance of that, of the darkness but also still maintaining the hope coming from the character," Chow stated. For McGregor, the exploration of Obi-Wan's broken state was an interesting change from the more powerful version he played in the previous Star Wars films. Obi-Wan's isolation and inability to use the Force in this series finds him in this faithless state. McGregor compared it to "somebody who's stepped away from religion."
Fans have been eagerly awaiting the moment when Obi-Wan and Darth Vader (Hayden Christensen) meet in this series, and their reunion does not disappoint. On working with Christensen again, McGregor shared that it felt like "the last 17 years didn't happen at all." The same, however, couldn't immediately be said for McGregor's accent. After so many years away from the role, he found himself rehearsing with an accent that wasn't quite right. With filming still months away, the actor revisited his work in the prequel trilogy and consulted with Alec Guinness from the original trilogy to revive Obi-Wan's voice. The accent was the last piece of the Jedi's puzzle to fall into place — the rest was muscle memory. "Playing him felt totally like he'd always been there ready to come out any minute," McGregor stated. Since his debut as Obi-Wan Kenobi in 1999, fans have been vocal about wanting to see this character explored more fully. It seems the requests were heard loud and clear, and McGregor was both honored and excited to bring this legendary character back to life.
Joining the franchise is Moses Ingram as the Third Sister. Ingram breathes life into Reva, putting her striking presence on immediate display. Apart from the physicality of the combat training, Jedi school, and standard fitness training, preparing to present this powerful Inquisitor to the Star Wars fans had to be done thoughtfully. Ingram and Chow worked closely together to make sure Reva's nuanced representation was equal parts true to the character and to Ingram's embodiment of her. Ingram credits Chow for "caring about her thoughts in terms of who Reva might be."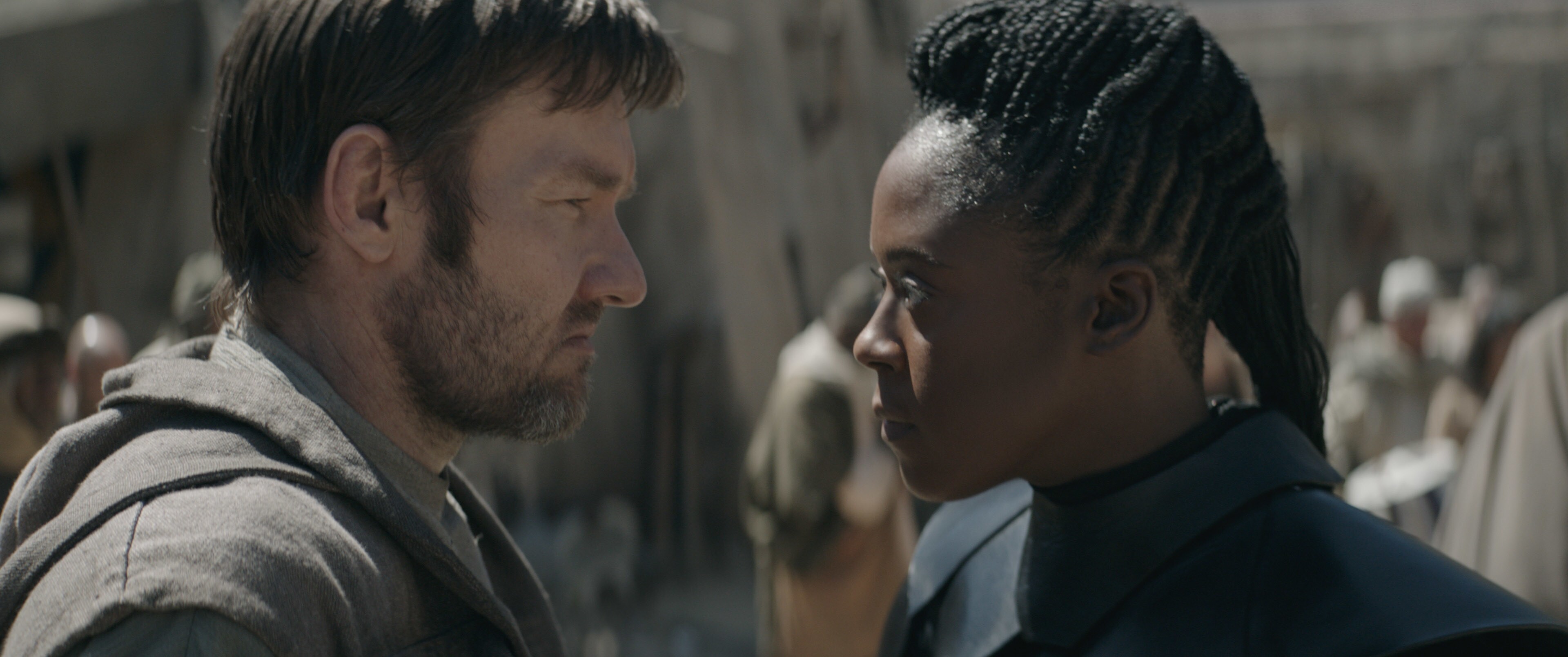 Chow came to the table eager to continue her Star Wars journey and inspired to dive deeper into Obi-Wan and these captivating characters. She saw this limited series as an opportunity as well as a challenge. The opportunity? Pull an iconic character out of the larger franchise narrative and give him a story of his own. The challenge? Honor the legacy while doing it. Chow noted that "the biggest thing we were looking to do is respect the canon and respect what's been done, but we also needed to have an original story and an original vision for it." McGregor credited Chow for accomplishing just that.

With Chow directing each of the six episodes, the series tells a unified story resembling a film separated into parts, rather than mixed perspectives broken into episodes. This allows the audience to follow a clear path that sits powerfully between Star Wars: Episode III and Episode IV, while staying in its own lane.
McGregor, Ingram, and Chow all share a special fondness for the new series. While each has been involved with the franchise for varying amounts of time, seeing this project come to life is something they're equally passionate about. Star Wars fans get to revisit characters they've loved for years while watching new characters establish their presence. That combination makes Obi-Wan Kenobi a thrilling addition to the ever-evolving franchise. "I think there's got to be a good story between Episode III and Episode IV and that's what we definitely found," McGregor stated. "I think we've ended up with a really, really brilliant story and one that will satisfy the fans sitting between those two episodes."
Check out Obi-Wan Kenobi, a limited series, now streaming exclusively on Disney+. And for more Disney+ news and updates, follow @DisneyPlus on YouTube, Facebook, Twitter, and Instagram.