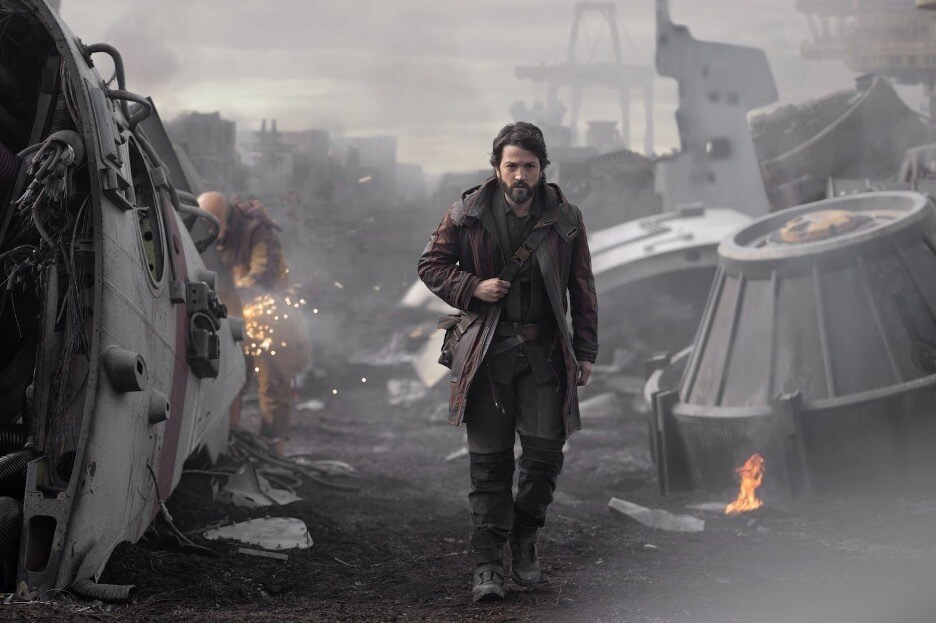 The beginning of a revolutionary's journey unfolds in the new Star Wars series Andor, streaming September 21, 2022 on Disney+. Star and executive producer Diego Luna reprises his role as title character Cassian Andor, who fans will recognize as the strong and dutiful Rebel officer from Rogue One: A Star Wars Story. Starring alongside him are Stellan Skarsgård, Genevieve O'Reilly, Kyle Soller, Denise Gough, Adria Arjona, and Fiona Shaw, as well as other new and familiar faces. At the helm of this new story is creator Tony Gilroy (co-writer of Rogue One: A Star Wars Story), who returns to the Star Wars galaxy as Andor's showrunner and writer of five out of the twelve episodes in the series. The writers for the other seven episodes are Dan Gilroy, Beau Willimon, and Steven Schiff, while Toby Haynes, Susanna White, and Benjamin Caron share directing duties for the series. With Tony Gilroy's vision, Andor sets the precursor to the Rebellion, chronicling unrest as it unravels into revolution.

In Andor, audiences meet Cassian Andor five years before the attack on the Empire takes place. The prequel series will cover the five-year period in two 12-episode seasons, focusing on Cassian Andor's journey towards discovering his full power. Rogue One: A Star Wars Story showed a loyal and ruthless Andor who spoke of his long-standing fight against the Empire — one that began when he was just six years old. This narrative left a lasting impression on Diego Luna, making it easy for him to sign on for this series. Referring to Andor's statements in Rogue One, Luna wanted to know what it all meant, saying, "Why would a six-year-old give up his childhood to join a fight? When he talks about a dark past and doing terrible things for the Rebellion, what is he referring to? I think that story matters. There's a lot of material there for us to play with, and I was excited to go into this journey and give these answers." The series concentrates on Andor's progression, looking back into his childhood, the fighter spirit that was always inside of him, and what he faced in his homeland that ultimately brings him to the Rebellion's front lines. Luna explained that he wanted to tell this story to show "what needs to happen for a revolutionary to emerge."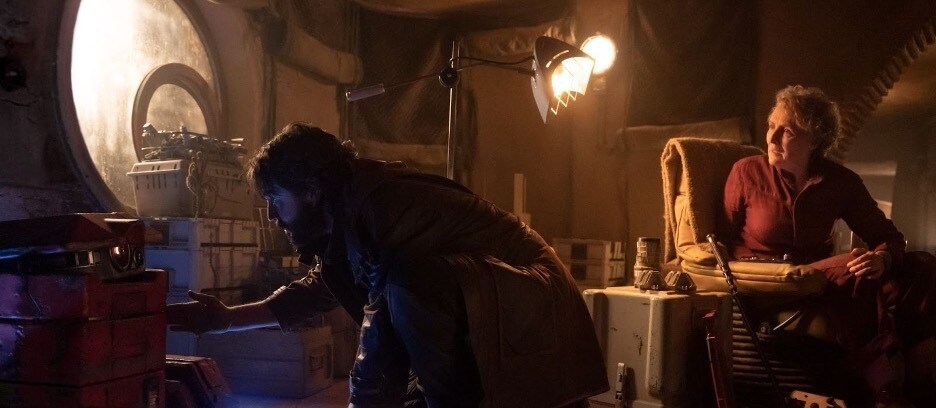 Peeling back the layers of Andor's origin is what reeled creator Tony Gilroy in. "We know where [Andor] ends up, and we know how accomplished and complicated he is. The idea that we could do a story that takes him from his childhood origin and walk him through a five-year odyssey that takes him to that place during a revolution, during a moment in history where huge events are happening and real people are being crushed by it… the fact that we could follow somebody as an example of a revolution all the way through to the end, that was the exciting thing and the buy-in for me," mused Gilroy. While Cassian Andor personifies the Rebels' progression, Andor sets a wider lens on the events that led to the revolution, showing how the political discord and characters' storylines all build to the events that take place in Rogue One. Gilroy saw an opportunity to show this important era in Star Wars history, saying, "There are a lot of characters in our show. Everyone is going to be intersecting around the Cassian Andor story as we move towards Rogue One. It's a potent moment in history, and a lot of people are facing really difficult times and difficult decisions along the way. That's what the show's about."

The team set out on a mission to make the show real for both longtime Star Wars fans and for newcomers. Telling a story that highlights multiple characters was all a part of making that happen. In creating the series, Gilroy posed the question, "Can we satisfy and electrify and excite the dedicated fans, and can we bring something that is so intense emotionally, and has the smallest interpersonal relationships in the midst of the epic, revolutionary, historical moments where people have to make huge decisions — can we attract an audience that is interested in that as well?" The series is set up to do just that. While clearly set in the Star Wars galaxy, Andor takes a grounded approach to the struggles of humanity. Audiences get to see complex characters wrestle with decision-making amidst sociopolitical conflict in an unsettled society. As the story progresses, the storylines merge with Andor's, leading to a satisfying culmination. Luna believes that the realistic story and characters are thanks to Gilroy's writing, stating, "Tony is not a writer that lives in the language of right and wrong or black and white. He spends most of his time in the complexity of the gray areas, in the contradiction of characters. It's full of the experiences of someone just trying to live their life and having to make choices — this is a show about real people. It's the most grounded kind of Star Wars you'll get."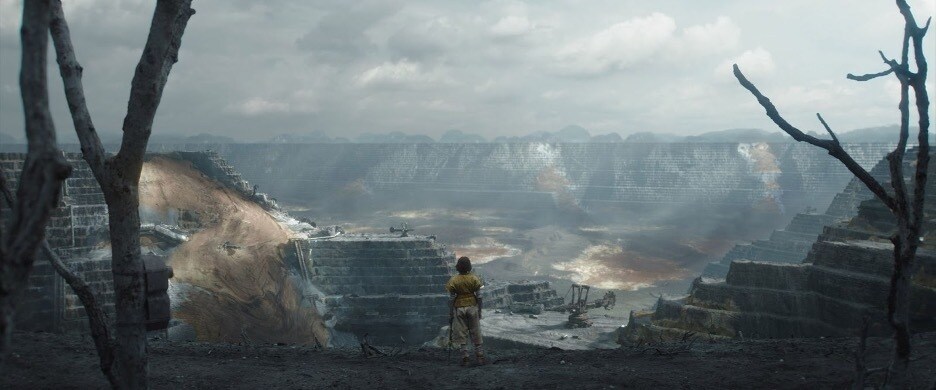 That's not to say audiences are still taken into the beloved galaxy far, far away. The series is filmed at the legendary Pinewood Studios in London, the principal filming location for all of the Star Wars films. The location caused some surreal moments for the actors. Adria Arjona (Bix Caleen) attempted to keep her excited inner child at bay but found that everything on set served as a reminder of the world she was in. Kyle Soller, who plays Syril Karn, recalled the intricacy of the set, noting, "Every little thing had been thought of. Every single drawer had something in it. Every cabinet had a whole life inside." The immense detail that went into the set design paved the way for more artistic freedom. "The director could point the camera either left or right because everything was filmable," Arjona added.

From Arjona's inner child to children who get to see her character Bix played by a Hispanic woman on screen, Star Wars continues to create moments of diversity that allow fans to be seen. Arjona credits Gilroy for an honest attempt at diversity and is looking forward to seeing representation become more normalized across the film and television industry at large. "It gives me hope that now a little girl is going to watch and say, 'That girl [on screen] kind of looks like me.' It's really exciting, and it goes to show that things are shifting. And I truly hope that in the future that it just becomes the norm," she remarked. When Luna first played Cassian Andor in Rogue One, he brought his natural accent to the role, effortlessly expanding the diversity of the Star Wars galaxy, and the expansion was welcomed. He echoed his co-star's sentiments, adding, "We're supposed to be a mirror for audiences to see themselves [on the screen]. It makes sense that if we're talking about a galaxy — where there are so many different planets — that people come from different places. That diversity is what makes the reality I live in very rich, and I celebrate that the stories we see reflect that."
Check out the three-episode premiere of Andor, a Disney+ Original series, streaming September 21, 2022 on Disney+. For more Disney+ news and updates, follow @DisneyPlus on YouTube, Facebook, Twitter, and Instagram.