Get ready to feel all the feels in 2020. 
We were given a glimpse into two of Pixar's upcoming original films, titled Onward and Soul, during the Walt Disney Studios panel at D23 Expo! Pixar Animation Studios' Chief Creative Officer Pete Docter gave us the latest scoop on these two future household faves: 
Soul
Directed by Docter himself, Pixar's Soul journeys from the streets of New York City to the never-before-seen cosmic realms and "The You Seminar," the fantastical place where we all discover our unique personalities. We can't stop gazing at this dreamy concept art: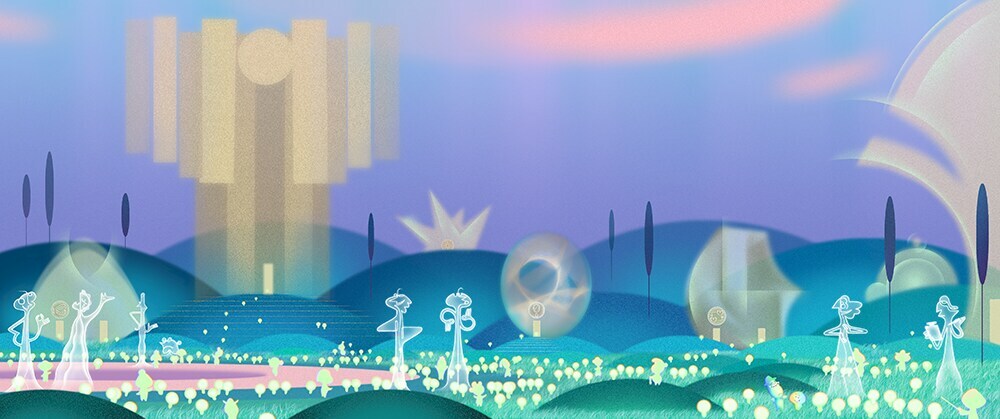 The amazing voice cast includes Jamie Foxx as Joe Gardner — a middle-school band teacher whose true passion is playing jazz — and Tina Fey as 22 — a soul-in-training who has an unexpected encounter with Joe when he accidentally finds his way to "The You Seminar." Together, the two must find a way to get Joe back to Earth and reconsider what it truly means to have a soul. Also joining the cast are Phylicia Rashad, Daveed Diggs, and Ahmir Questlove Thompson! Get acquainted with Joe and 22 below: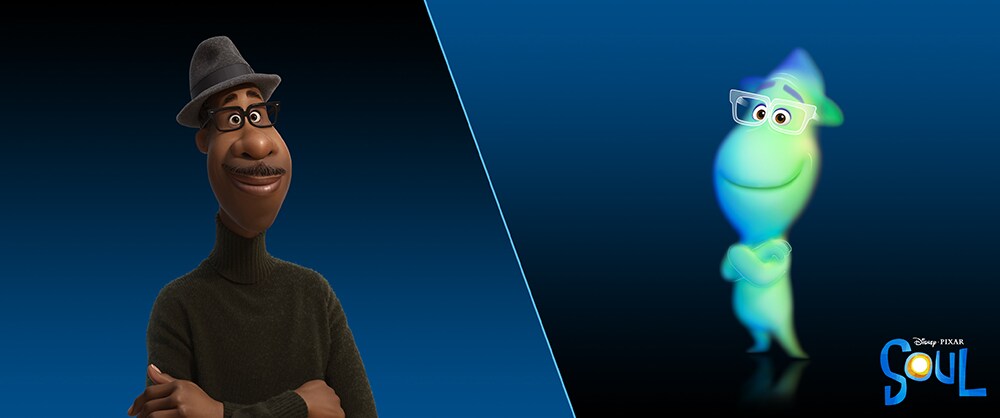 What better way is there to accompany an existential journey than with some smooth jazz? Whip out your jazz hands because globally renowned musician Jon Batiste will be writing original jazz music for the film! In addition, Oscar-winners Trent Reznor and Atticus Ross will compose an original score that will drift between the real and soul worlds. 
Our heartstrings are ready to be pulled when Soul drifts into theaters June 19, 2020! 
Onward
Obsessed with the dream casting of Tom Holland and Chris Pratt in Pixar's Onward? Trust us, so are we. Director Dan Scanlon and producer Kori Rae shared footage of the upcoming feature film with the lucky crowd at D23 Expo, and let's just say the characters look a little shocked (no pun intended). Holland, Pratt, and Julia Louis-Dreyfus, who voices Mom in the movie, also joined the filmmakers on stage!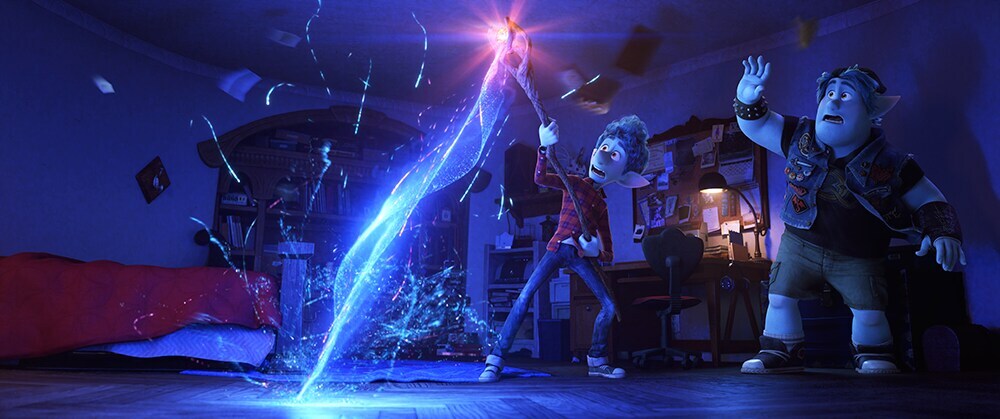 As you can see above, Ian and Barley Lightfoot (voiced by Holland and Pratt) are in for a wild ride. Set in a modern fantasy world and inspired by Scanlon's own experiences with his brother, the story follows two teenage elf brothers who embark on an extraordinary quest to discover if there is still a little magic left in the world. 
It looks like there's a lot of magic in the exclusive D23 Expo poster, featuring a close-up denim jacket decked out with fun enamel pins. Take a look: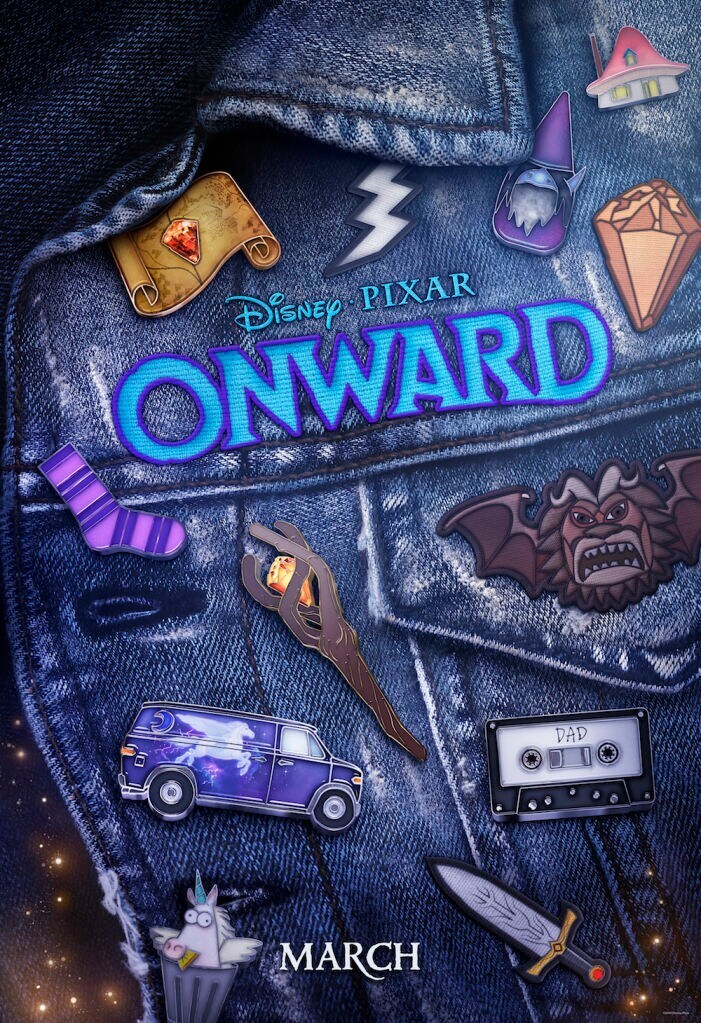 Can we trade a pin for the unicorn van one?! From what we see so far, Onward is going to be phenomenal when it hits theaters March 6, 2020.