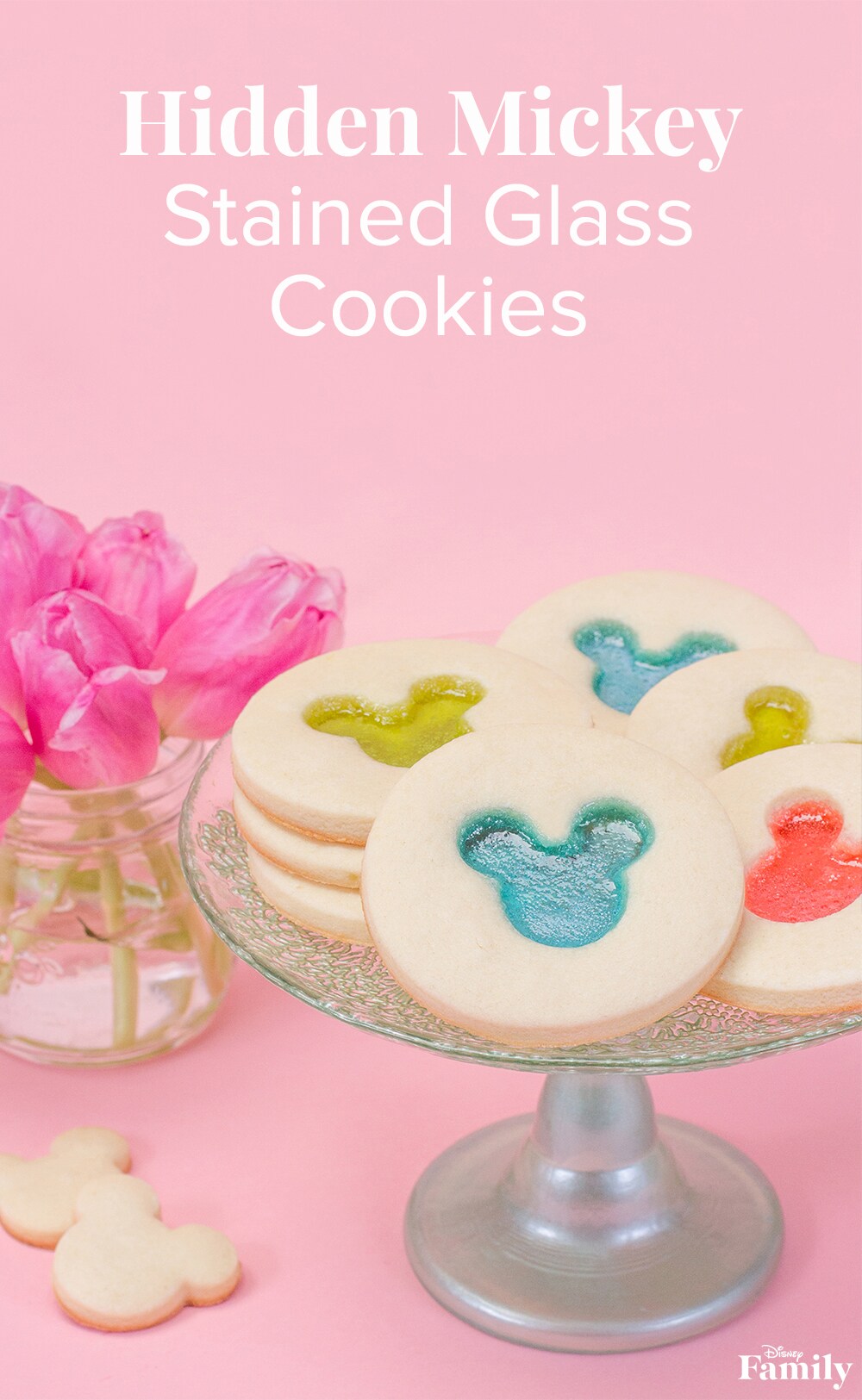 A soft, buttery cookie and hard candy in the same treat? What more could you want?! Put the two together to create a unique and strikingly beautiful dessert reminiscent of stained glass windows (including a Hidden Mickey, of course).
Your little ones will be amazed by the magical transformation of the crushed candy into translucent panes. Mine also got a kick out of watching the candies get crushed during the prep!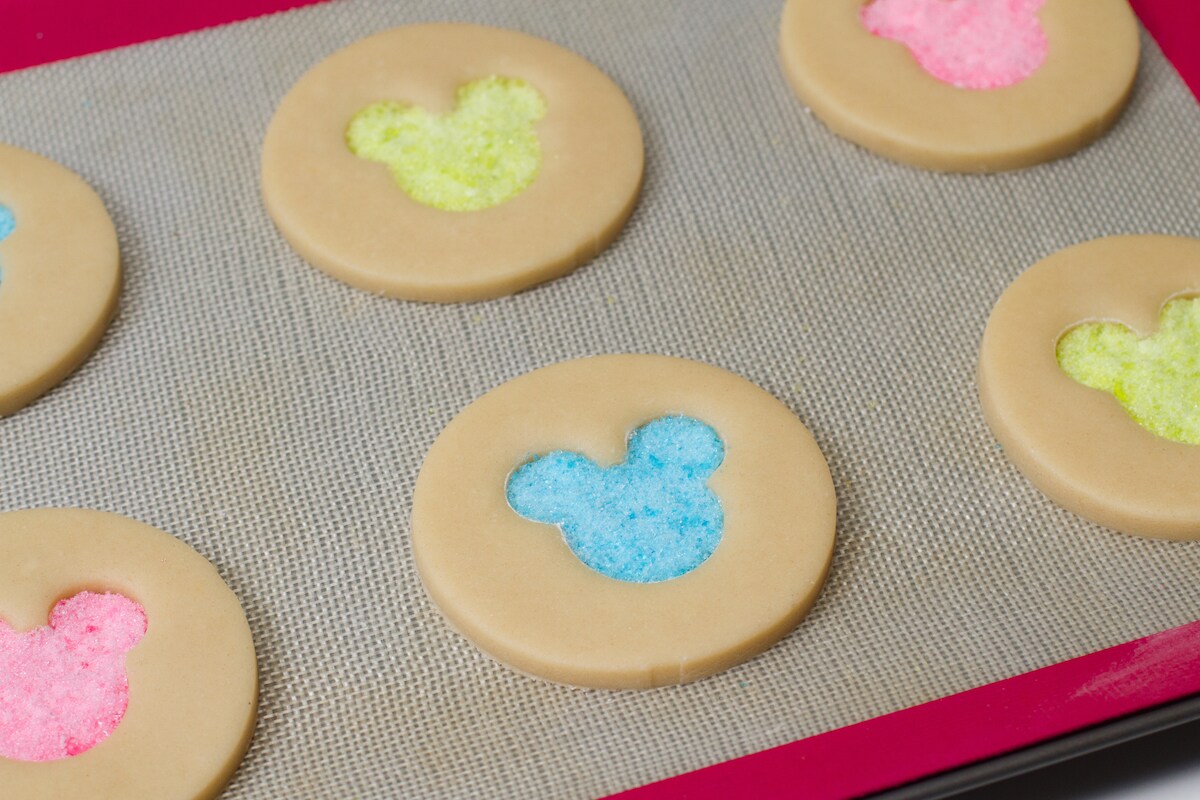 Create your own spectrum of delightfully colored cookies and invite your family to eat these scrumptious pieces of art—perfect for a spring celebration.