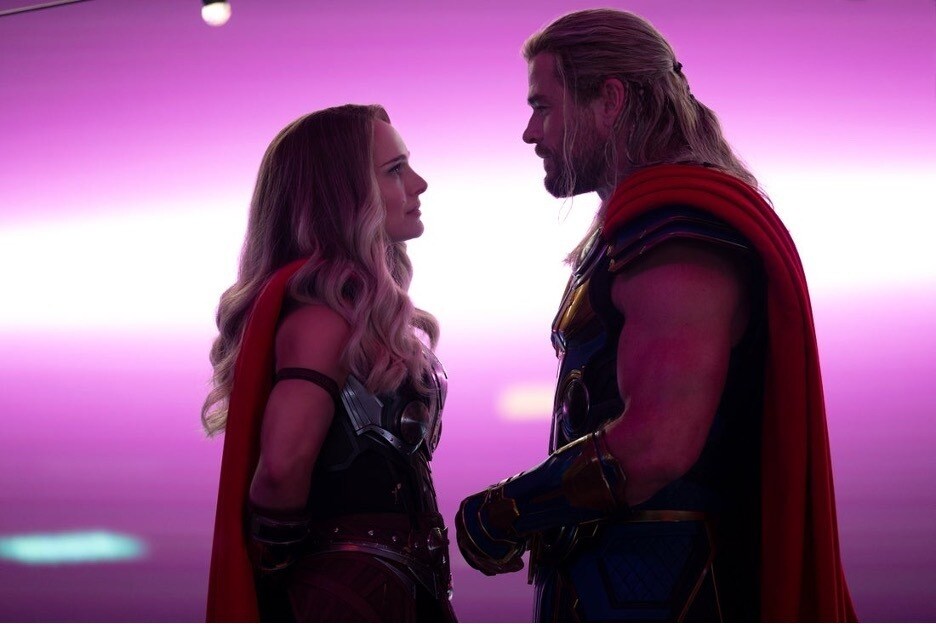 In Marvel Studios' latest theatrical release, Thor: Love and Thunder, the formerly steadfast God of Thunder is fighting to find himself. In this rock and roll–themed cosmic quest, he receives support from friends, but feels deflated without the love of his life. If only he could reconnect with his ex-girlfriend Doctor Jane Foster, he'd be back to himself. Soon, however, he finds that there's not as much time for peace as he anticipated.

Chris Hemsworth reprises his starring role as Thor, although he's evolved since viewers first met him. Natalie Portman returns as Jane Foster andTessa Thompson returns as Valkyrie, while Christian Bale joins as Gorr the God Butcher. Taika Waititi, who directed 2017's Thor: Ragnarok, returns to direct Thor: Love and Thunder. Waititi co-wrote the screenplay with Jennifer Kaytin Robinson, and is also returning as the voice of Korg in the film. Kevin Feige and Brad Winderbaum produced the film, in addition to executive producers Louis D'Esposito, Victoria Alonso, Brian Chapek, Todd Hallowell, and Chris Hemsworth.
Thor's next chapter is bursting with bright color, hilarious punch lines, exciting action scenes, and tons of rock (and not just the kind that Korg's made of) — viewers will be hard-pressed to find anything like it. To craft the look of the film, Waititi drew from childhood experiences and mixed in his love of heavy metal. "It's always been a dream of mine," he said. "We always wanted the whole aesthetic around the film to be this bombastic, loud, colorful palette, which reflected, like, spray-painted panel vans in the '80s, and rock album covers… I remember spending months and months perfecting the Metallica logo at school. Guns N' Roses was like one of my all-time favorite bands. And to be able to use that stuff to reflect the crazy adventure that we're presenting visually was another one of my dreams that came true."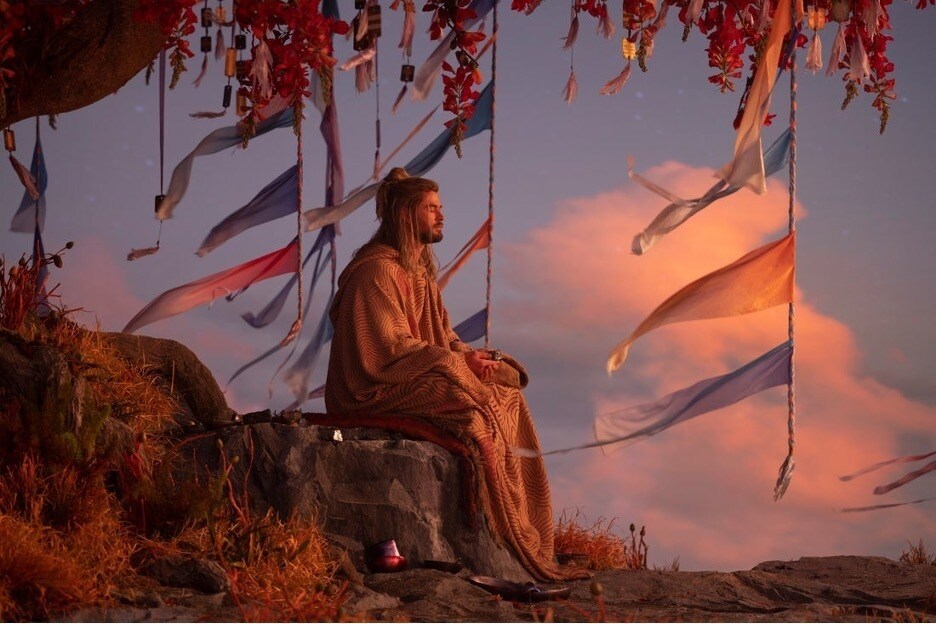 Waititi's infectious personality affected how the cast comes across on screen. He was said to have kept things fun, constantly giggling and playing music behind the scenes. The environment he created allowed for Chris Hemsworth to rock out and take a different approach to his character. Avengers fans used to Thor's valiant personality will see a more vulnerable side to the former King of Asgard. "He brought out the immature, young, adolescent quality that I embody. And [that] Thor [embodies] now, which he didn't in the original films — which was exciting and new and fresh," said Hemsworth.

It turns out that the newfound vulnerability of Thor was an extension of Chris Hemsworth himself. At times, actors put up a wall between their true selves and audiences; this time, audiences will see a side of Thor that has never appeared on screen before. "I've become friends with Chris, and I think his personality and energy and just who he is is the kind of person that I'd want to be on an adventure with," said Waititi. "Someone who you can trust will be there to look after you, like a real-life hero. I just wanted to tap into those qualities that he's got and make Thor more like Chris, really."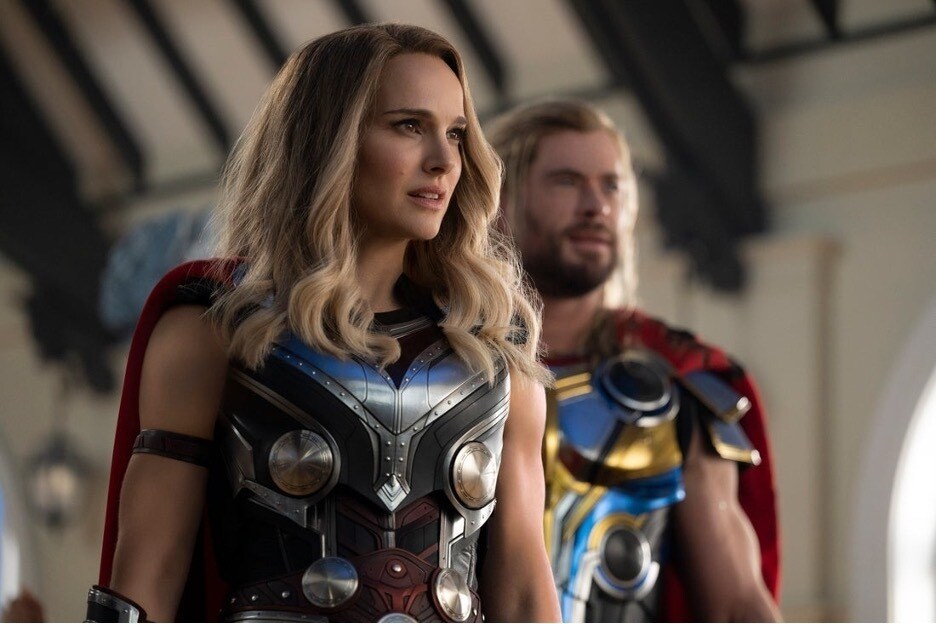 Thor isn't the only one to come out of his shell in Thor: Love and Thunder. Jane Foster, Thor's long-lost love, is herself unrecognizable. Natalie Portman's character must choose between relentless work as an astrophysicist and letting go of her life on Earth to follow her destiny with Thor in the cosmos. She is not as strong as she once was, giving her a reason to reevaluate her priorities — just like Thor. And like Hemsworth, Portman also got to be more vulnerable on screen. "Getting this opportunity [is] such an incredible way to explore a female Super Hero that could be quite vulnerable and weak and find strength in that, and be more like a human I could relate to personally," said Portman. In her drive to not be viewed as a damsel in distress, Jane shows a new side of herself. "To bring her back in this new iteration, in this storyline from 'The Mighty Thor' in which Jane Foster becomes a Super Hero, is exciting," said Waititi. "It's brilliant to see Natalie in a way that we don't expect."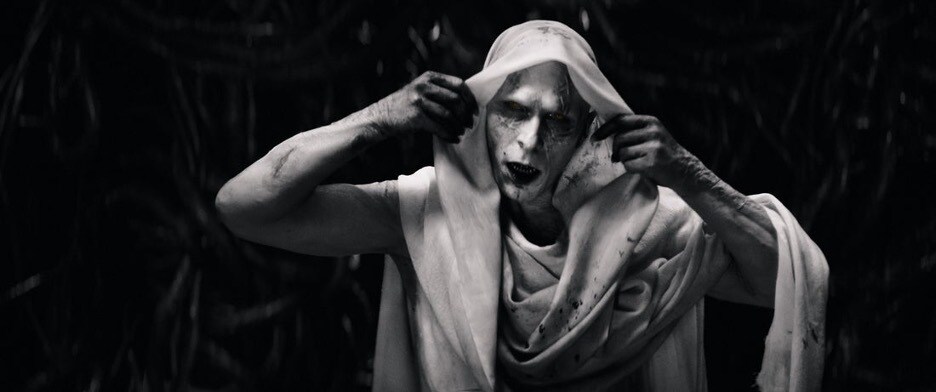 While Thor initially believes his Super Hero days are over, Jane Foster's fighting days are only just beginning as Mighty Thor. The exes unexpectedly end up fighting side by side, and for good reason: Gorr the God Butcher, who seeks to make the gods extinct. In a certain way, Christian Bale's villainous character has been scarred by love. "I don't know if it's pushing it, [having] too much sympathy," said Bale, "but certainly you understand why this guy is making awful decisions. He is a monster, and he is a butcher, but [there's] possibly a little understanding of why he came to be that way."

As Thor looks to see his loved ones by his side, he finally has enough strength to battle evil and risk loss and true love along the way. "I've always said our interest in making additional stories is somewhat about continuing the character," said producer and Marvel Studios President Kevin Feige. "It's almost entirely about continuing the experience with the actor. I think of all of our cast, not as their individual characters, but as the Marvel players who within that character can grow and evolve and change. And if we look at the comics as our guide, there are plenty of other incarnations of Thor that we've yet to see."
Experience Marvel Studios' Thor: Love and Thunder, now playing in theaters.