Sure, you may have already seen Star Wars: The Rise of Skywalker in theaters. You may have even seen it twice! But we bet you haven't caught all of these incredible Easter Eggs hiding in the film. Let's find out how many you noticed in the final entry in the Skywalker Saga...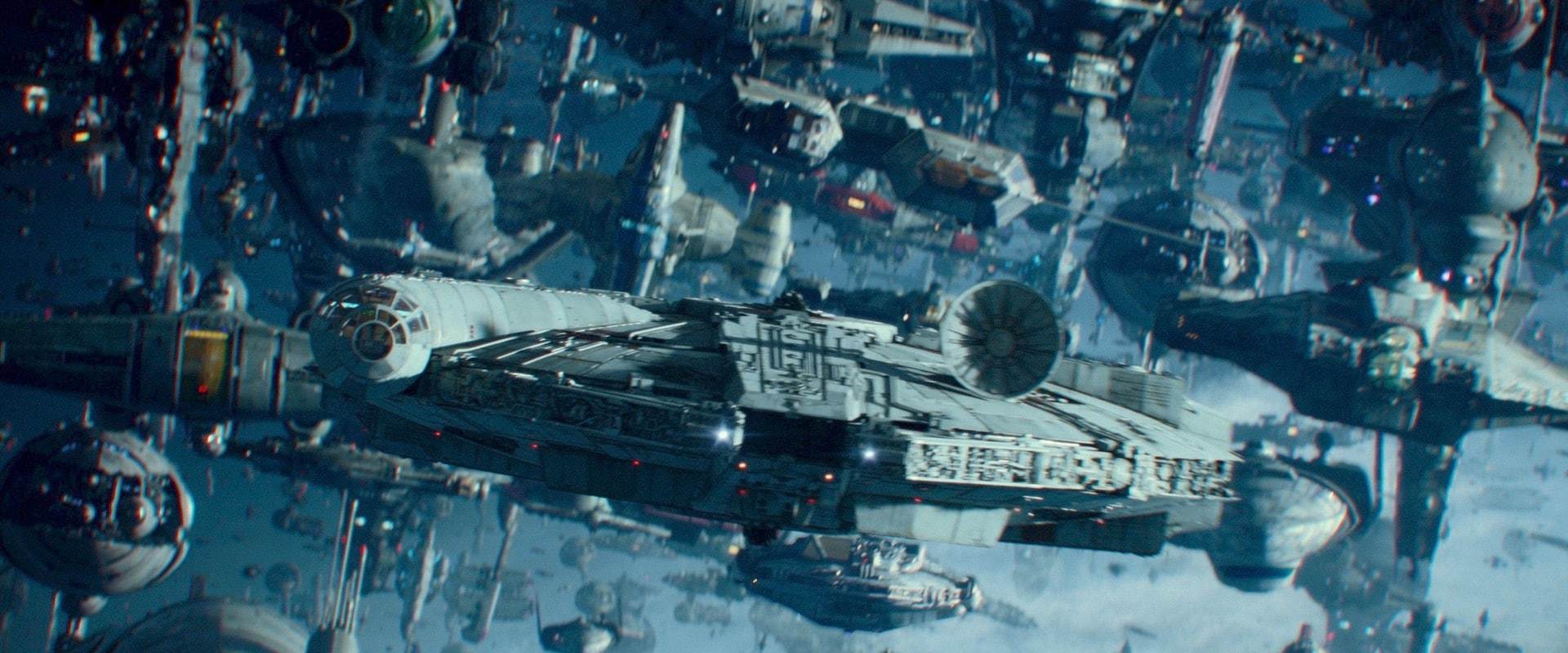 The Ghost from Star Wars Rebels is in the end battle scene
This. Is. So. Cool!! There are over 14,000 starships in the big arrival shot of the galaxy coming to the rescue over the skies of Exegol, and the legendary Ghost ship from Star Wars Rebels is with them! The Ghost joining the Resistance in the epic final battle? Talk about awesome.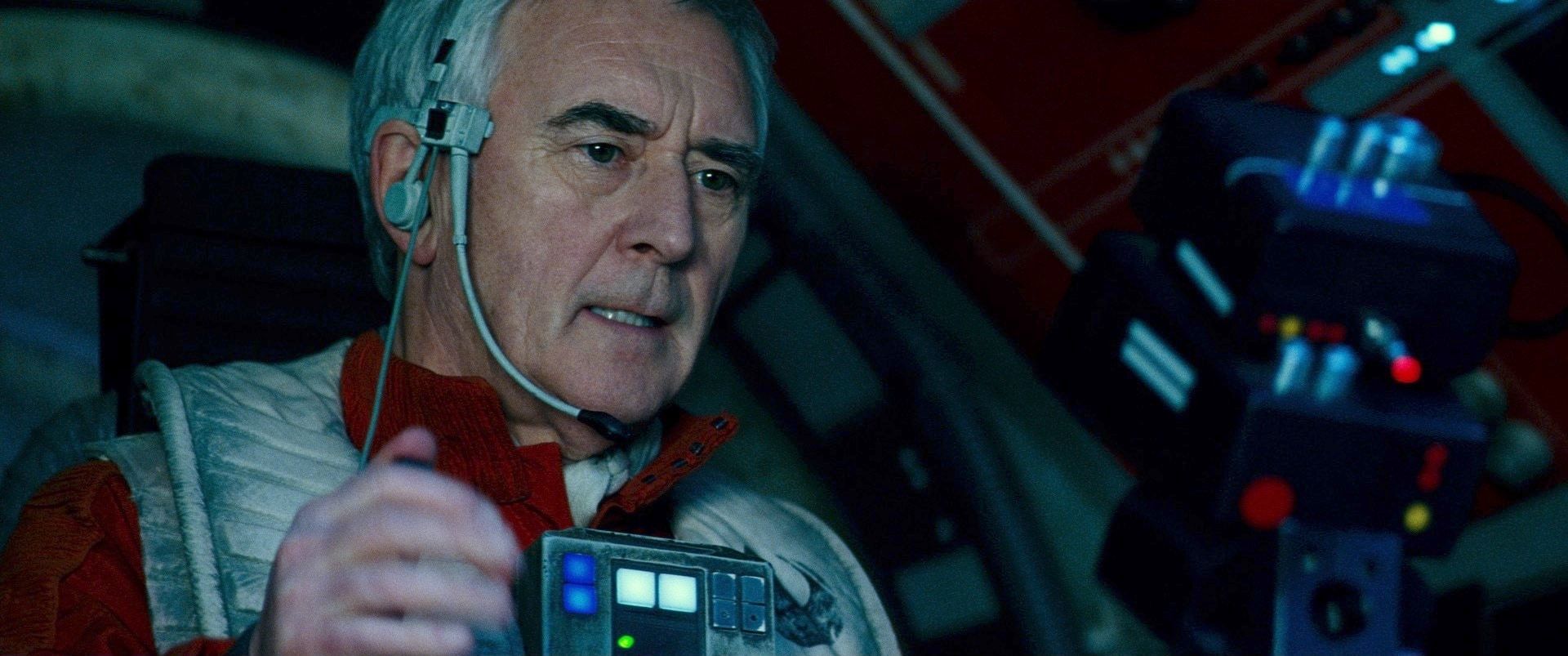 Wedge Antilles is in the end battle scene flying with Lando
We thought he looked familiar! Luke Skywalker's old flying buddy Wedge Antilles is still around rebelling against the evils in the Galaxy. Seeing him joining the cause with Lando was a true stand up and cheer moment.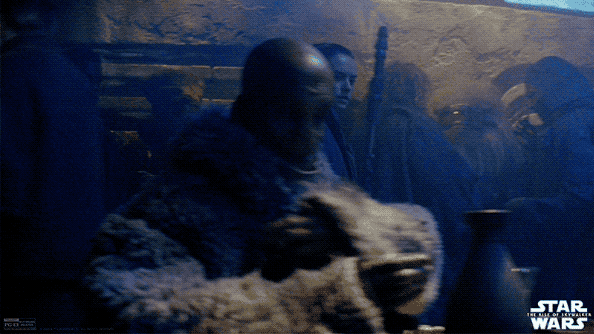 John Williams plays Oma Tres, a Kijimi bartender
All hail the maestro himself! The inimitable John Williams, composer of all nine Skywalker Saga films, finally appears on screen as a bearded bartender on the planet Kijimi. You can spot him right before Rey, Finn and Poe enter Babu Frik's shop. Also, if you rearrange the name "Oma Tres," you can spell "Maestro"!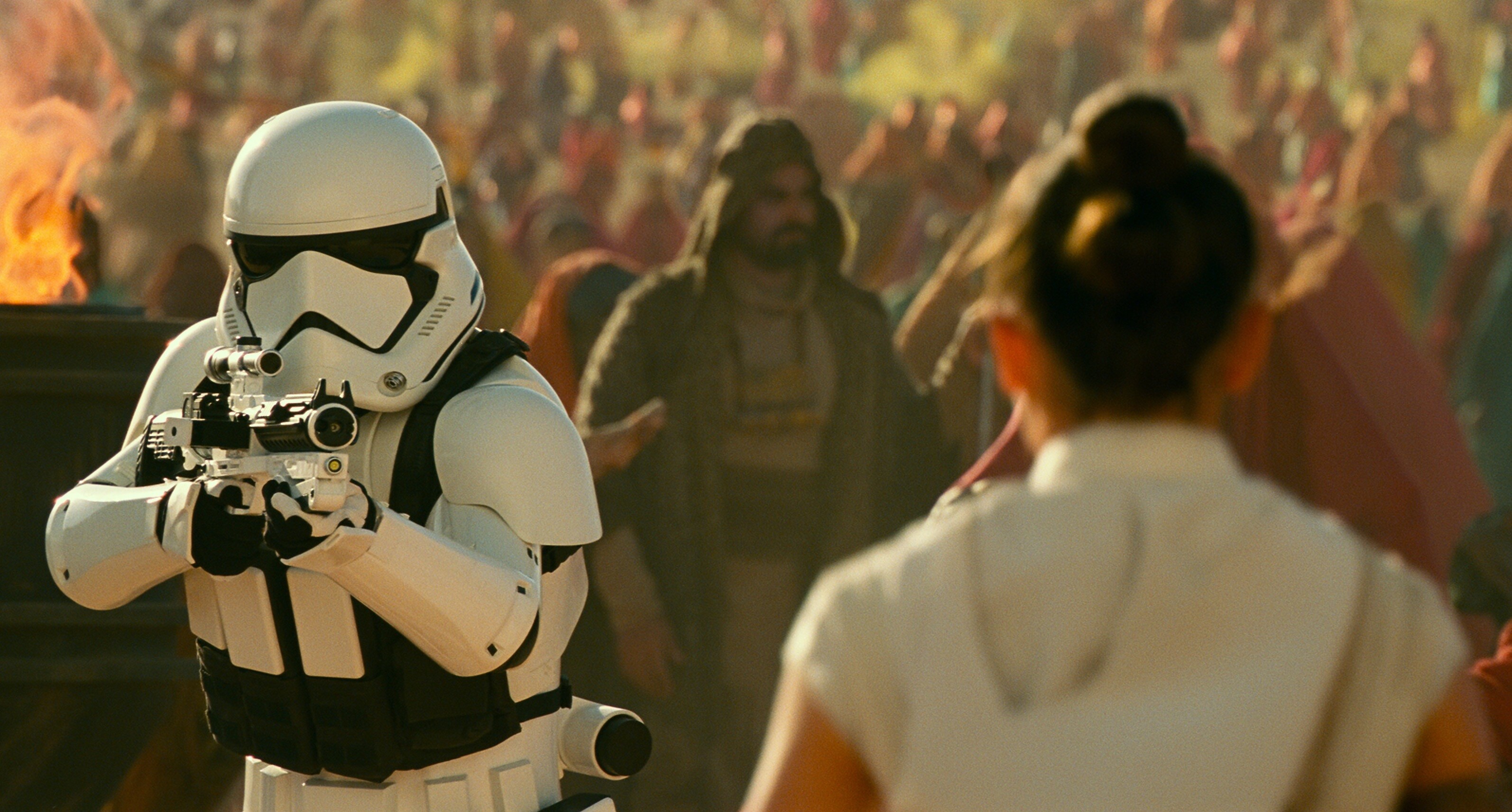 Radiohead producer Nigel Godrich plays FN-2802
Talk about a cameo that ROCKS! We'll be keeping our ears tuned to hear Nigel on our next re-watch.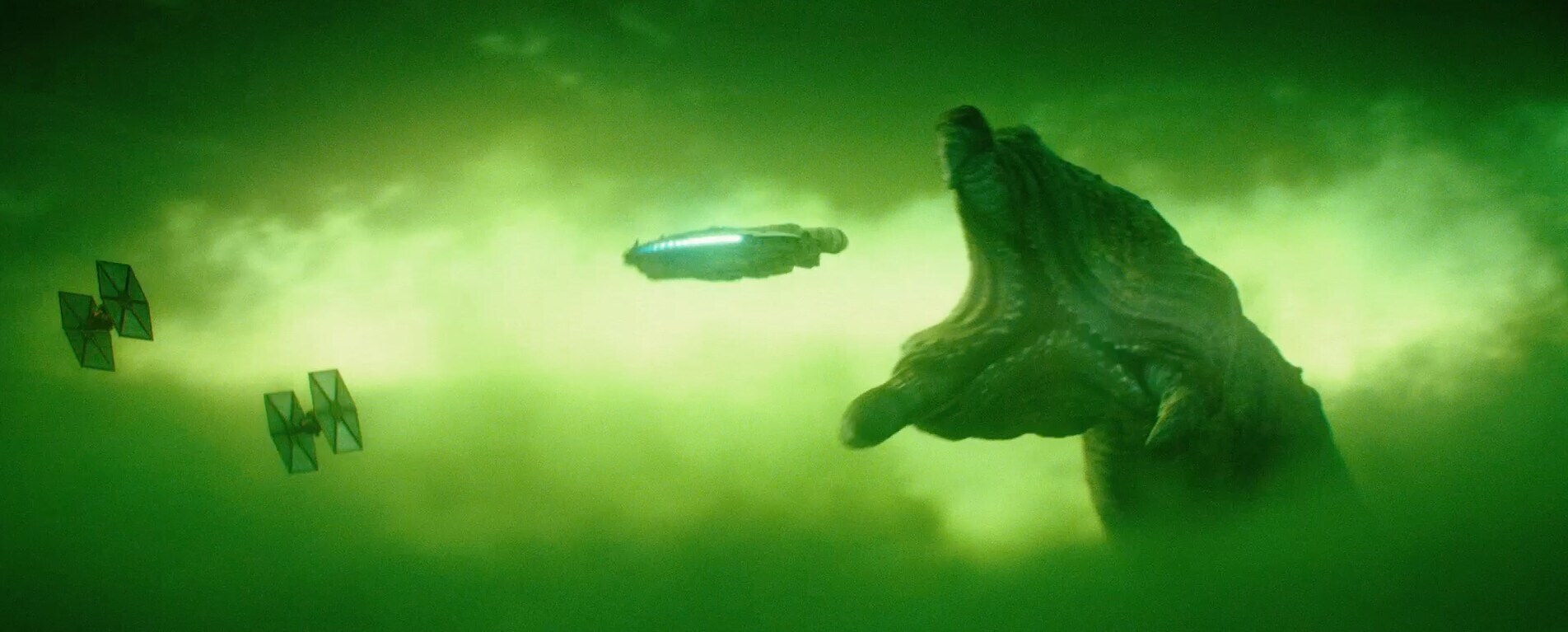 One of the environments that Poe Dameron lightspeed-skips to is based on Ralph McQuarrie's artwork done in the 1990s for a book project, The Illustrated Star Wars Universe.
Ralph McQuarrie was instrumental in creating the look and feel of a galaxy far, far away. It's so cool to see his work is still inspiring the new movies! Keep your eyes peeled during this scene and see if you can spot the McQuarrie-inspired section!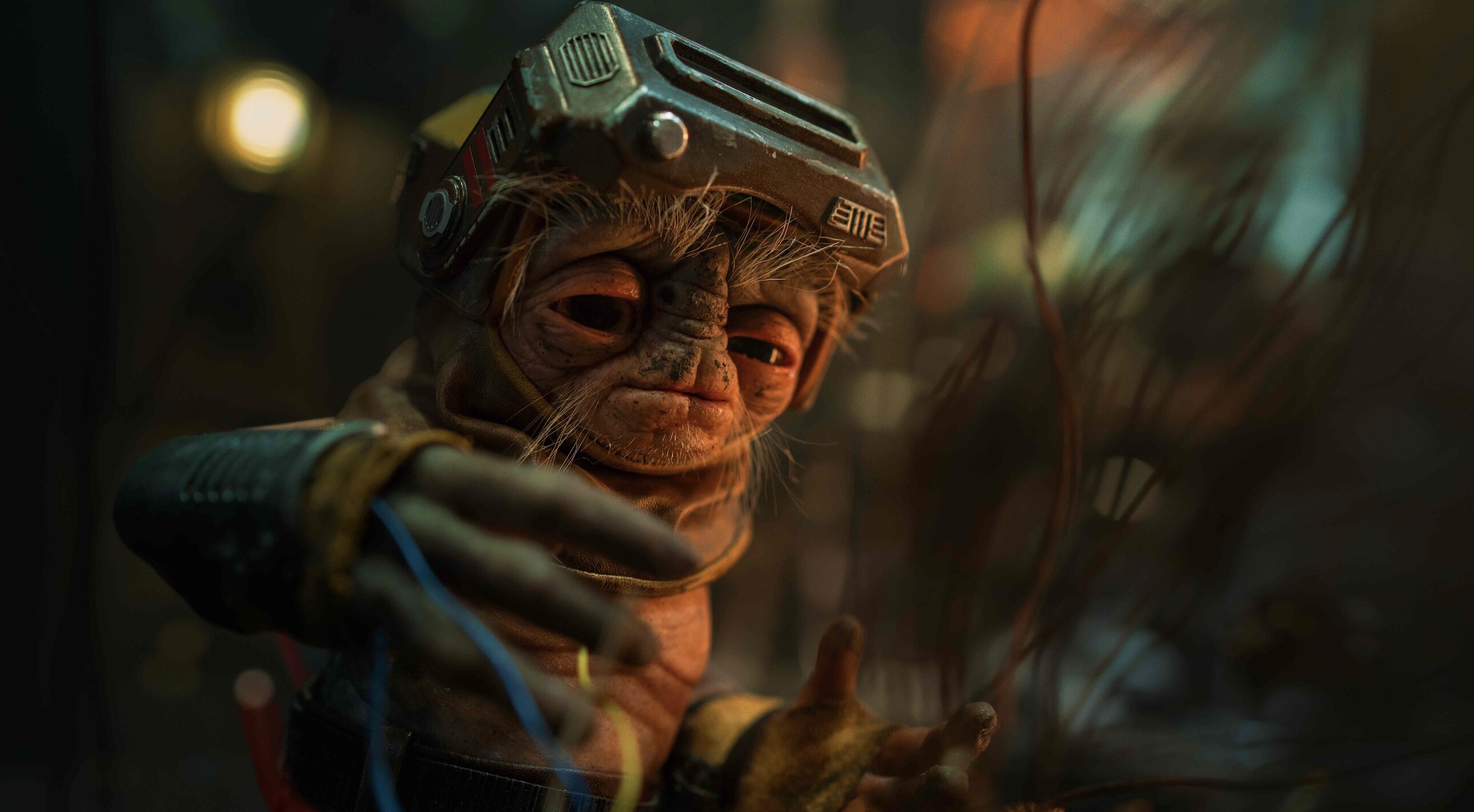 Among the droids in Babu Frik's workshop is an old Battle Droid as seen in Star Wars: Episode I – The Phantom Menace
Is there literally any creature better than Babu Frik? Nope! The feisty little cutie also has a unique and impressive collection in his shop. Did you spot one of the old clankers from the Clone Wars days?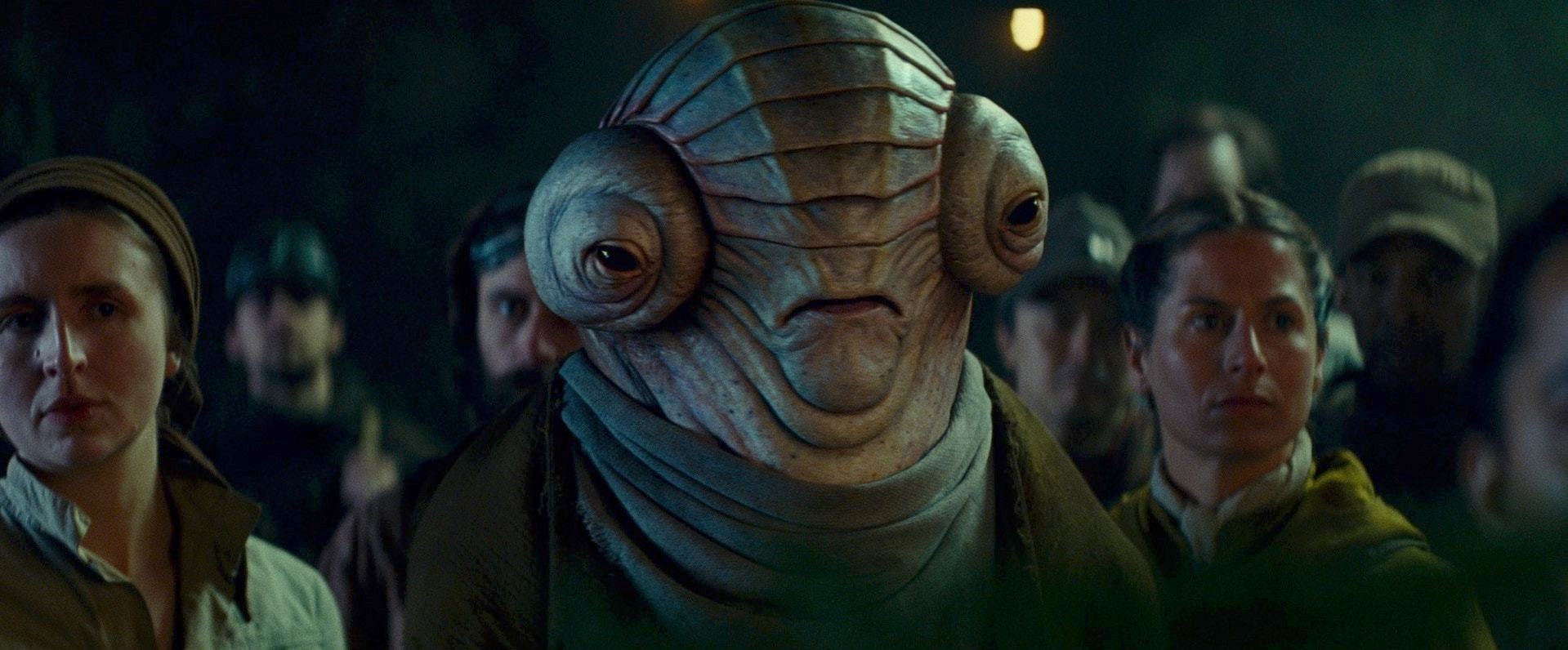 Ed Sheeran plays this alien member of the Resistance
We're in love with the shape of you, Ed Sheeran alien.
Yep, these Easter Eggs are truly epic. We can't wait to head back to the theater and spot every single one – and enjoy the movie again, too!
Star Wars: The Rise of Skywalker is now playing in theaters. Get tickets: http://Fandango.com/TheRiseOfSkywalker