See the trailer for the Star Wars Resistance Series!
Get ready to take flight because Star Wars Resistance has almost arrived from a galaxy far, far away.
A one-hour premiere for the new animated adventure series drops Sunday, October 7 at 10:00 p.m. EDT/PDT on Disney Channel, DisneyNOW, and Disney Channel VOD, followed with airings on Disney XD! After debuting in the U.S., Star Wars Resistance is rolling out globally on Disney Channels Worldwide.
Taking place before the events of Star Wars: The Force Awakens, we get to tag along with a young Resistance pilot named Kazuda Xiono ("Kaz") on his top-secret mission to spy on the First Order. Here's a look at our new hero: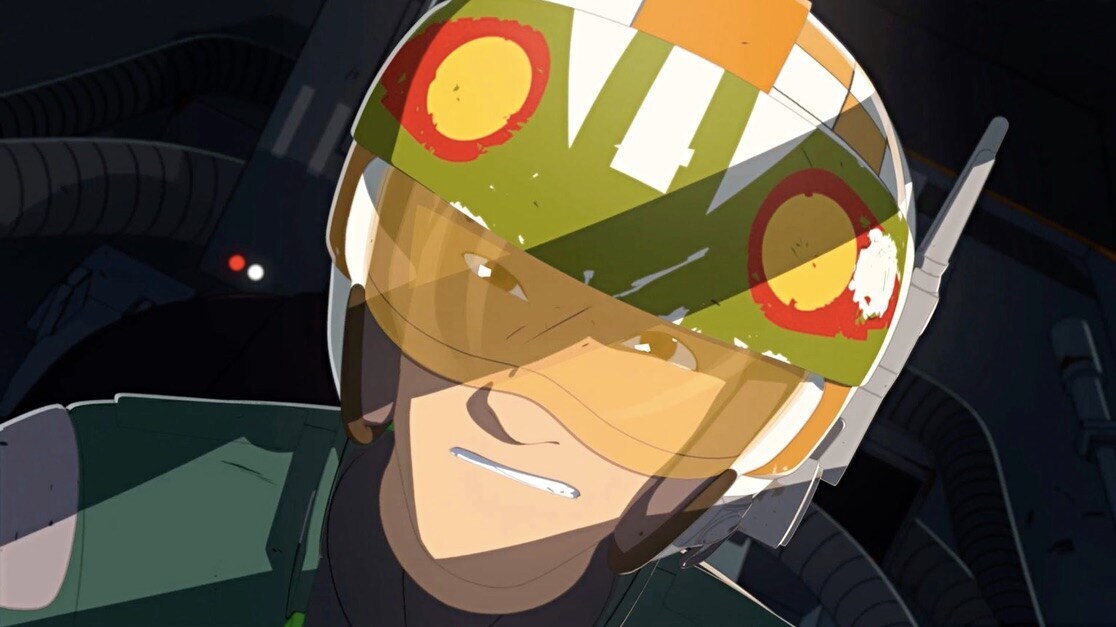 Get to know him a little better by watching this thrilling trailer:
The best part is that Oscar Isaac and Gwendoline Christie voice their original characters, Poe Dameron and Captain Phasma! The rest of the amazing voice cast includes Christopher Sean as Kazuda Xiono, Suzie McGrath as Tam Ryvora, Scott Lawrence as Jarek Yeager, Myrna Velasco (Elena of Avalor) as Torra Doza, Josh Brener as Neeku Vozo, Donald Faison as Hype Fazon, Jim Rash and Bobby Moynihan (DuckTales) as Flix and Orka, and Rachel Butera as the legendary General Leia Organa. We like the sound of this cast!
Star Wars Resistance was created by renowned Lucasfilm Animation veteran Dave Filoni (Star Wars: The Clone Wars, Star Wars Rebels). Athena Portillo (Star Wars: The Clone Wars, Star Wars Rebels), Justin Ridge (Star Wars: The Clone Wars, Star Wars Rebels), and Brandon Auman serve as executive producers, and Amy Beth Christenson (Star Wars: The Clone Wars, Star Wars Rebels) is art director. What a solid crew!
We're all set to jump into hyperspace when Star Wars Resistance launches on October 7!