Picture this: 2017. Pinewood Studios. Atlanta, Georgia. A group of journalists file into a conference room. There's a knock at the door. And the person that enters is none other than legendary comedian and Marvel Studios' Ant-Man and The Wasp star himself, Paul Rudd. I turn to a fellow journalist and ask, Mark Ruffalo style, "Is that Paul Rudd?" And the journalist nods their head, just as in awe as I am.
In case you're wondering, yes, Paul Rudd is just as hilarious and wonderful in person, and yes, he looks exactly like he did twenty years ago! But before I digress even further, let's get to the real reason why we're here which is to talk about Rudd's new and highly anticipated flick, Ant-Man and The Wasp!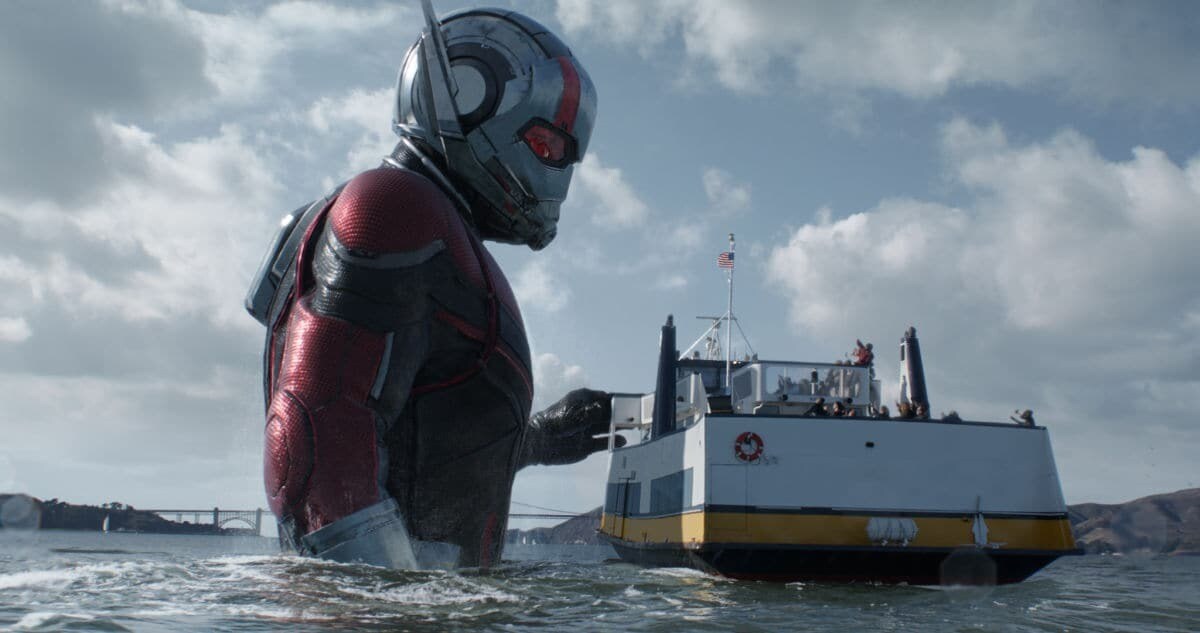 The last time we saw Ant-Man was in Civil War, escaping underwater imprisonment. Ant-Man and The Wasp opens with our protagonist waiting it out through the last couple hours of a house arrest and looking forward to spending time with his daughter. "But of course, we wouldn't have a movie if something didn't come crashing down," joked producer Stephen Broussard. As to what that "something" will be is unclear at the moment, but what we do know is that it'll involve some type of race-against-the-clock scenario where Scott will be forced to redon the suit to help with an urgent mission. (And no, it's not tied to Avengers: Infinity War).
One of the most interesting parts of the role for Rudd has been playing a character who isn't innately heroic or special, but is just a normal person. Rudd said, "I like the idea of [exploring]…all the difficulties that come along with having to be so…[super], and how it would affect your life and your relationships, and certainly you being a responsible parent."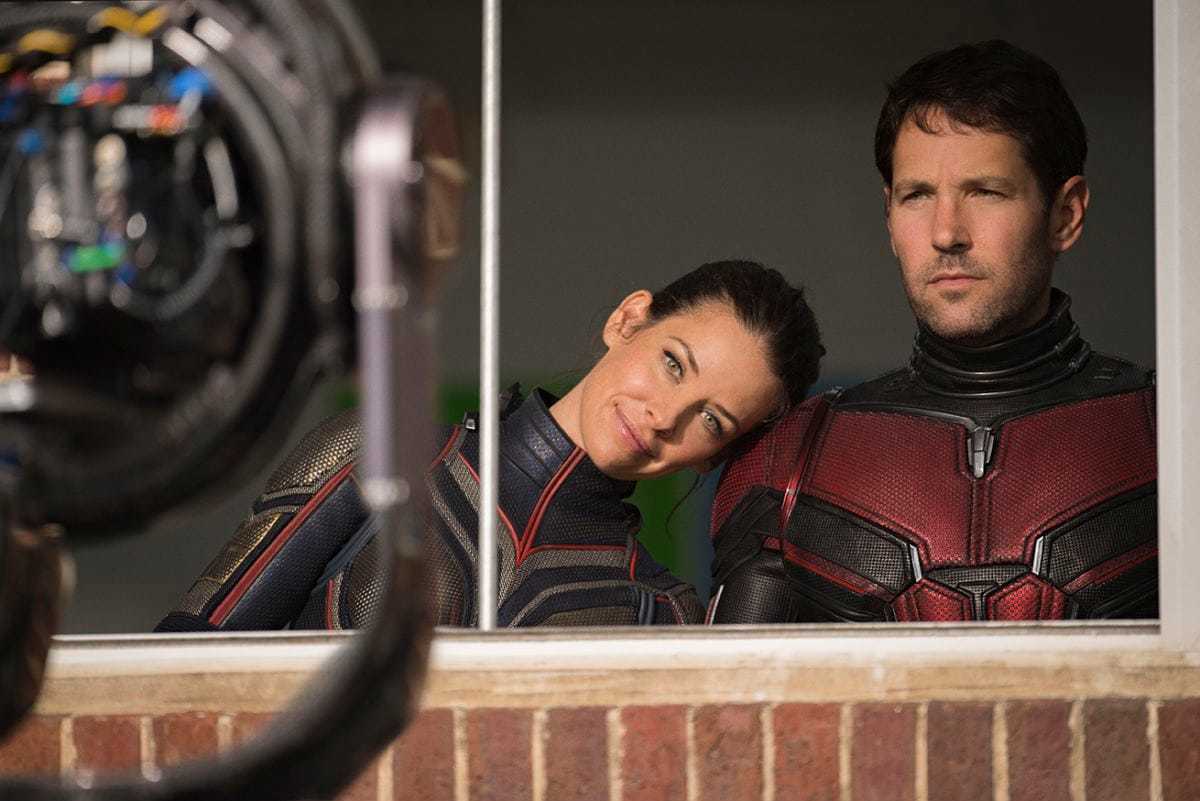 The new sequel also brings about a new suit for the character. "In the first Ant-Man, there was an analogue quality to it and then in Civil War, it was a little bit more … chrome. I think this has gone back in the middle, dialing in both looks," remarked Rudd.
Similar to the first film, Rudd also got to help with the writing of the story. "We're still in the writer's room, but we have the script now so we're constantly trying different things and Marvel is really cool about that," said Rudd.
In addition to being a parent in the film, Rudd is also a parent in real life. So naturally we had to ask, what do his kids think about him being Ant-Man? When Rudd first became Ant-Man, his 9-year-old son famously remarked that he couldn't wait "to see how stupid that'll be." With the filming of Ant-Man and The Wasp however, his son seems to have come around. "He thinks it's pretty cool … I think he thought it was pretty cool back then too, but he just likes to push my buttons." Meanwhile, Rudd's daughter is completely on-board. "My daughter who is 7, all she does is draw pictures of Ant-Man … It's the sweetest thing in the world.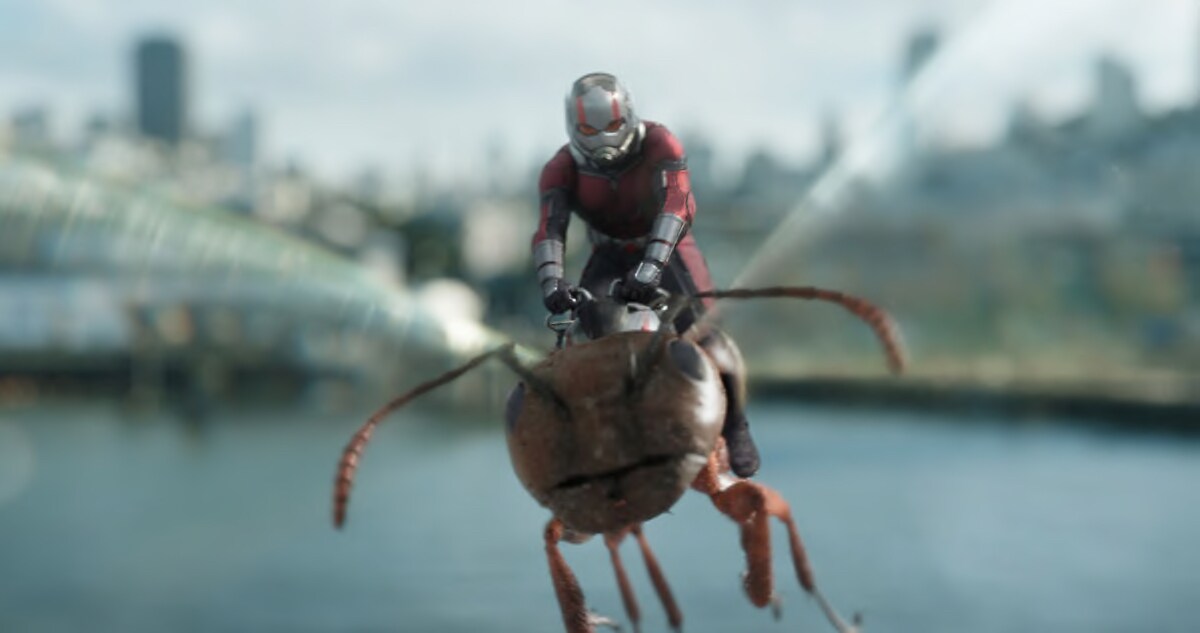 And cue the awws! You can catch Paul Rudd, Evangeline Lilly, and the rest of the crew in Marvel Studios' Ant-Man and The Wasp, out in theatres July 6. Tickets are on sale now! Get yours here.