When audiences first met Hope Van Dyne, played by Evangeline Lilly in Ant-Man, she was wanting to get in on the superhero action. In Marvel Studios' Ant-Man and The Wasp, now available on Digital, Hope gets to spread her wings and take center stage … and from the looks of things, both Hope and Lilly couldn't be happier.
I had the chance to sit down with Lilly last year during a visit to the set of Ant-Man and the Wasp in Atlanta, where Lilly talked about taking on the Wasp mantle, helping to shape the character's fight style, and working with the one and only Michelle Pfeiffer.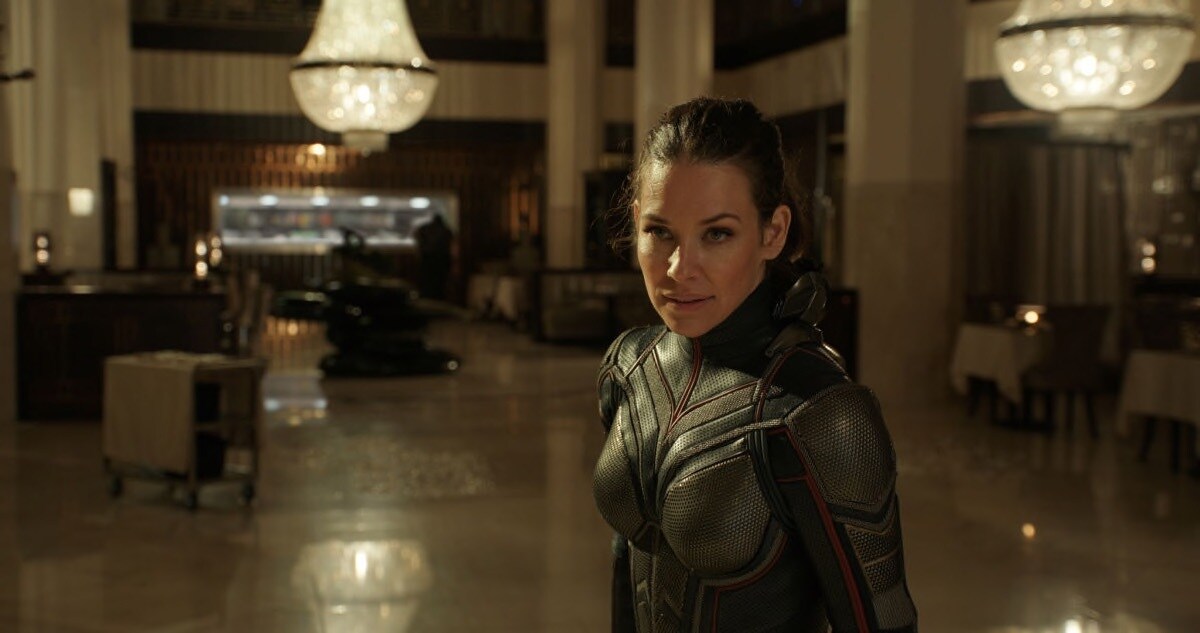 Ant-Man and The Wasp takes place post-Avengers: Civil War and finds Hope's life dramatically changed, and not necessarily for the better. Scott's pal-a-round with the Avengers exposes their tech to the world and the family's refusal to sign the Sokovia Accords draws an unwanted search for the Pyms. "In a weird twist of faith, I'm like a convict on the run again. For anyone who is a Lost fan, that might ring a bell. But I like it. It's fun," added Lilly.
The big mission of the movie is finding Janet Van Dyne, Hank's wife and Hope's mother, lost in the Quantum Realm over 30 years ago. The mission is a personal one for Hope, not just to find her mother, but also to find a mentor. "She's in a position where you tend to look for mentors or role models and the one person that she would really turn to is not there … and that was a really important aspect of the movie," said director Peyton Reed.
When I spoke with Lilly, Michelle Pfeiffer, who plays Janet, had not started shooting yet, but Lilly was greatly looking forward to working with the iconic actress. "Michelle Pfeiffer is an incredible actress and consummate in all ways, but this is a superhero movie. So, to a certain extent it's just like living out all of your geek fantasies. And having Michelle Pfeiffer as my mom was kind of one of my geek fantasies," exclaimed Lilly.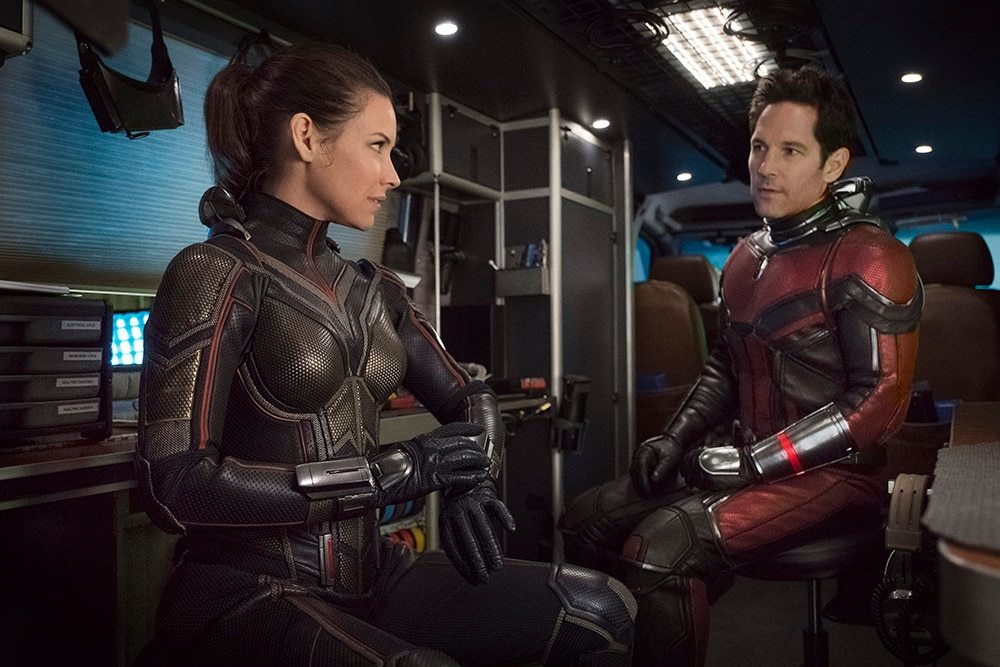 Another exciting moment for Lilly was putting on the Wasp suit, which she wore briefly at the end of the first movie, but has an updated version of in the second. "There's an incredible satisfaction in Hope. Something that she's been waiting for her whole life, which is essentially that an affirmation from her father, has come. And it's come in the form of the suit," said Lilly.
The suit was a bit uncomfortable for the actress at first, but after a few alterations, it really came together. "They couldn't get it off of me," chuckled Lilly. "I was like, no, just let me wear it a little longer. And I'm dancing around the room. I should've been fighting around the room, but I'm not actually the Wasp but I'm Evangeline Lilly. Hi, I dance."
And what would a superhero be without a super fight style? The Wasp in the comics had a very graceful style and an elegance that Lilly knew that she wanted to bring to the character. "Marvel is very good at modernizing their superheroes, but I always think you wanna taste the original 1960s character you first fell in love with," said Lilly.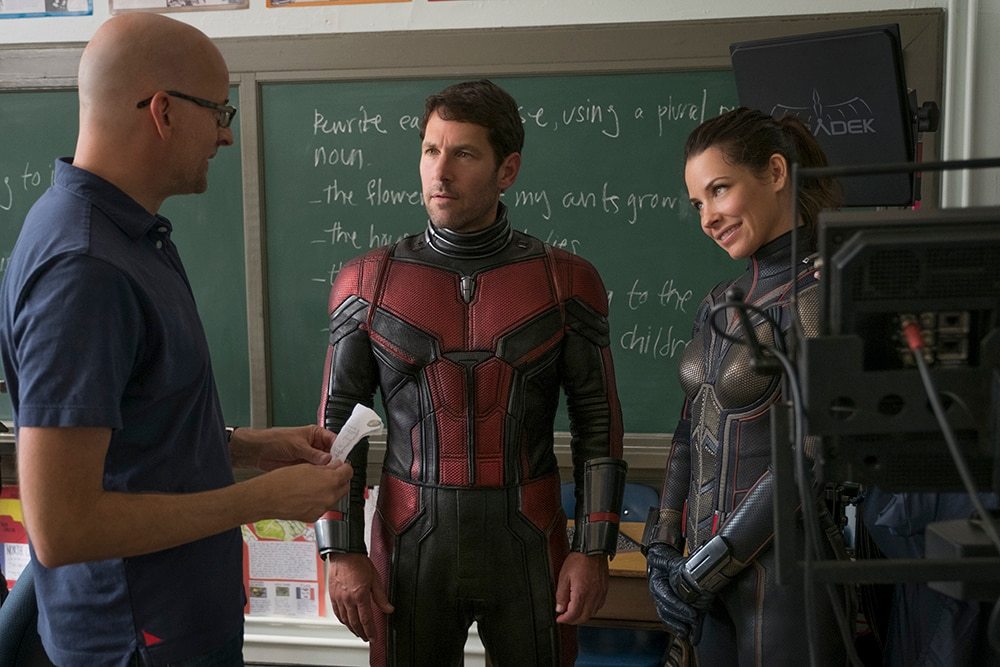 See Evangeline Lilly and the rest of the Marvel Studios Ant-Man and The Wasp crew in action whenever you want now that the film is available on Digital! Ant-Man and the Wasp will be available on DVD and Blu-ray October 16.