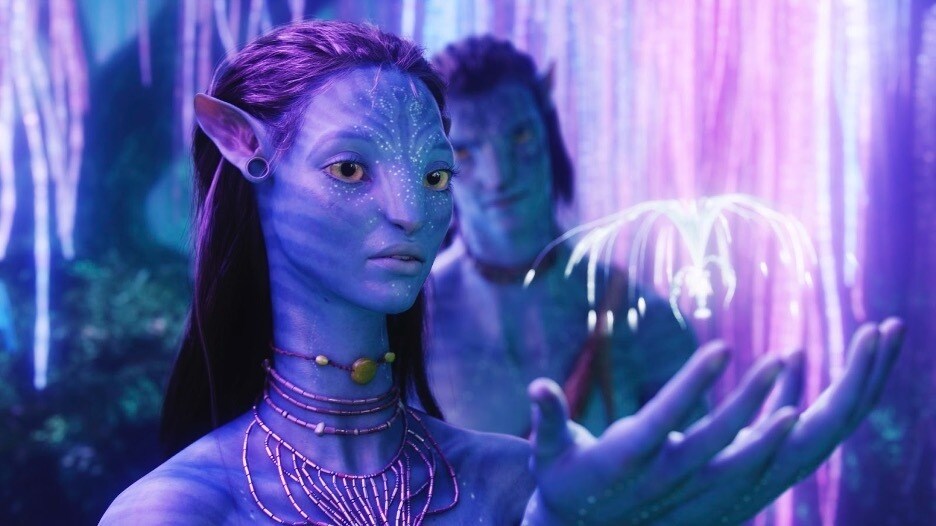 Twelve years ago, moviegoers took their seats, traveled to the year 2154, and landed on a distant moon called Pandora. The initial theatrical release of Avatar captivated the world, became the highest-grossing film of all time, and topped it all off with Academy Awards for Cinematography, Art Direction and Visual Effects. This was all done at the hands of creator, writer, director, and producer, James Cameron, who brought an experience to audiences that was new in both concept and quality. Joining Cameron behind the scenes was co- producer Jon Landau. Stars Sam Worthington (Jake Sully), Zoe Saldaña (Neytiri), Sigourney Weaver (Dr. Grace Augustine), Stephen Lang (Colonel Miles Quaritch), and Michelle Rodriguez (Trudy Chacón) brought the unforgettable battle between humans and Na'vi to the screen. Now, over a decade later, Avatar has returned to theaters to enchant audiences once again.

In Avatar, former Marine Jake Sully is recruited for a mission on Pandora, a distant planet where a corporate consortium is mining a rare mineral that is key to solving Earth's energy crisis. To exist on Pandora, Jake must be reborn as an avatar, a remotely controlled biological body that can survive in the lethal air. After Neytiri, a female member of the Na'vi, the indigenous clain he was sent to infiltrate, saves Jake's life, he finds himself drawn to the Na'vi's ways. Soon, Jake becomes embroiled in a clash of civilizations and faces the ultimate test in a monumental battle that will decide the fate of an entire world.
Avatar was the first of its kind in many ways, pushing industry boundaries on and off the screen with a story that presented familiar conflicts on Earth in a fantastical environment. It brought something new to audiences, but it resonated deeply and went on to make box office history. While half of the characters were 9-foot tall beings with blue skin, tails, pointy ears, and their Na'vi kuru which allows them to link with other lifeforms on Pandora, there was an undeniable connection between the characters and the audience that was established. On how that relationship came to be, Cameron shared, "From whatever culture you're in, whether you're in China or Japan, Europe, you know, North America, it didn't matter. People saw some universality of their lives and these characters through this lens of science fiction … I think people found universals of human experience that they could relate to."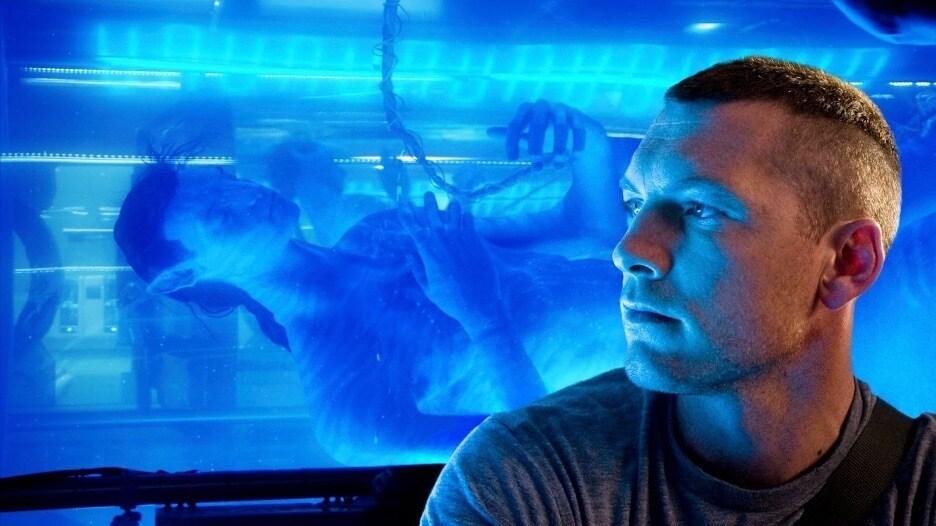 Fans witnessed most of the journey through Jake Sully's experience. The paralyzed veteran arrived on Pandora with a sense of duty more than purpose. However, when he was linked with his avatar and ran through the rainforest with Neytiri, he was enraptured by something bigger than himself. His duty waned in importance as he came to terms with what having purpose felt like. "This was a story about a young guy that went to another planet and he was looking for something, looking to belong, and he found it in another culture that he didn't really know anything about. I think that sense of belonging permeates all of us. We're all kind of looking for our own little clan, our own clique, our own group of people that can comfort us and give us confidence, and that we can learn from. I think that was a subconscious feeling that maybe we all received globally when we watched the movie," said Worthington.

With the movie back in theaters, the cast can't help but reminisce about the first release. Zoe Saldaña recalled how it felt on set, noting, "My imagination was never as infinite as when I was there. The last time I remember that was when I was a child." From receiving the call from Cameron to stepping on set and into the role of Neytiri for the first time, she was convinced that she was a part of something special. Saldaña looks back on the experience fondly, saying, "The reception far exceeded all of our expectations. It was a very magical journey for me." She continued, "When Avatar came out, it wasn't like we came out with a big splash. [The movie] came out, and was solid, but these ripples kept growing and growing as time kept going by. And they became this really big thing, it grew. And as it was happening, I felt like I was witnessing something truly remarkable."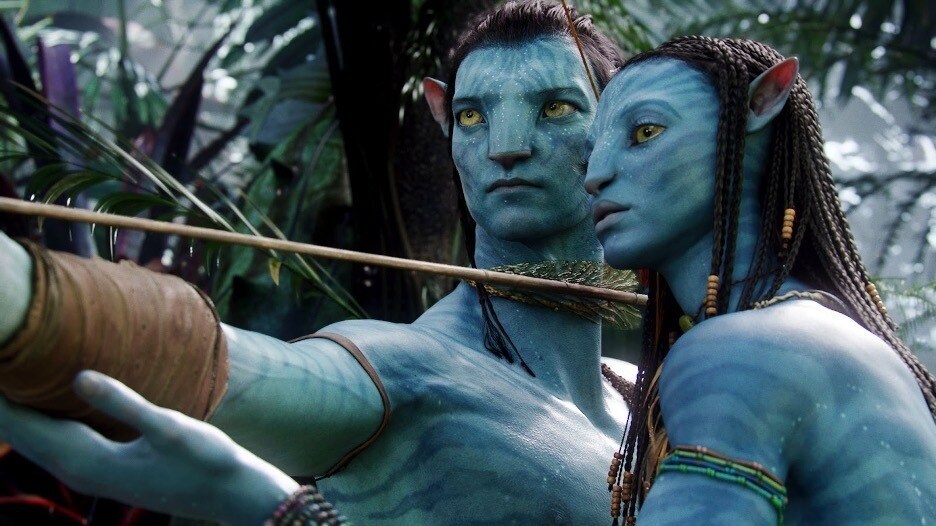 However, it wasn't easy to see what it would become while they were filming. Envisioning what Pandora was meant to look like was a challenge for the cast to grasp at times. While Worthington was on set in the Volume (where performance capture filming was done), he couldn't see the bright and beautiful Pandoran rainforest through the wires, suits, and placeholder props. He chose to trust Cameron's vision and ran with it. Worthington recalled, "When I first read it, there are things like floating mountains, like Thanators — things I had no idea what [Cameron] was talking about. And least of all, how we're gonna do this. And then my biggest memory is when you're in that Volume, this sense of play. Because that's what it is. And that's how we did this thing. It was Jim every day saying, 'Look, I'm gonna build something and create something that will translate to be the floating mountain, and I need you to jump off it.'" What didn't exist in the Volume was created as promised, and Worthington and the cast's commitment to playfulness paid off. Worthington went on to say, "It's the technology and the performance captures. [Cameron] described it once to me as it's the next level of makeup. And I was always a bit worried that the subtlety that you could act wouldn't really translate. But I remember seeing Sigourney [Weaver] blue, Zoe blue, and myself blue. And it was us — every pore, every detail. Whatever got translated from the Volume of our performance through all the computers, it kept that essence. It was the truth. And that was the promise that he made me, and that's what came out."

From behind the scenes to the theater, the Avatar team and audiences got to witness history. The movie was made by utilizing a combination of motion capture, live action, and CGI. For seamless interaction between the methods, Cameron employed new technology that created never-before-seen results. Theater equipment across the globe was upgraded in order to show the film in the intended quality. Avatar was ahead of its time and delivered a stunning picture that revolutionized the industry for both 2D and 3D viewing. Cameron's ready to do that again by bringing the film back to theaters. "We authored the film for the big screen, for the giant screen, and in 3D. And now we've remastered it in 4K, in high-dynamic range and some 48-frame-per-second sections in the film. It's looking better than it ever looked, even back in its initial release," declared Cameron.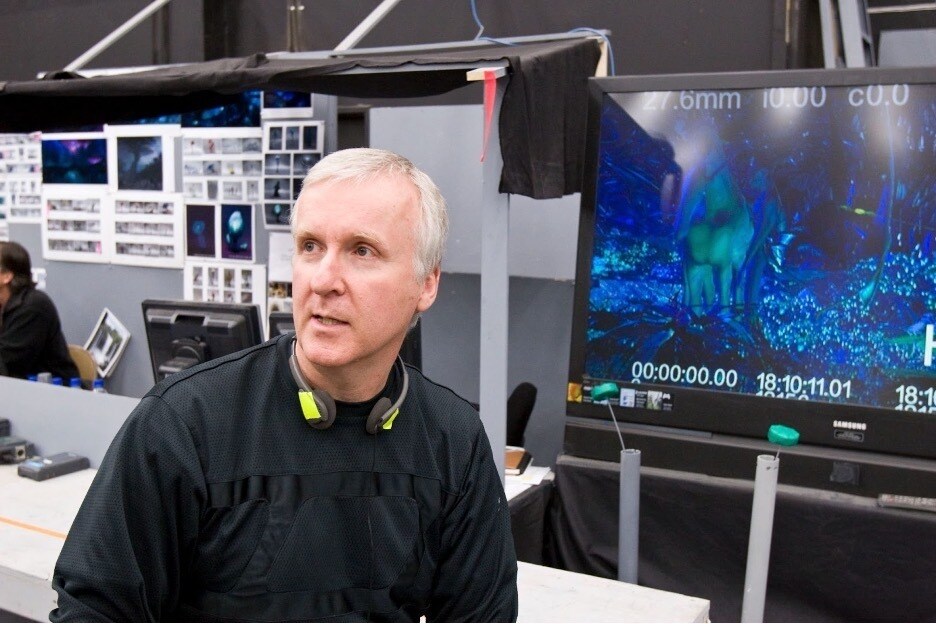 Avatar fans old and new will be met with a refreshed experience when they arrive at the theaters. Cameron's geared up for fans who might have missed the excitement during the 2009 release and have only seen it on the small screen to see it the way it was intended — and now, even better. "We just watched the film recently when we finished the whole remastering process, and it kind of blew us away … We're just really excited to share that with people that have never seen it in a movie theater," expressed Cameron. There's an undeniable difference between seeing a movie at home versus in the theaters, but that statement holds even more true when discussing Avatar. In both 2D and 3D, fans are given an immersive viewing experience that makes the distant moon feel not all that far away. And for the returning fans, Landau shared, "I think people will see the movie for the first time all over again."

Don't miss Avatar now playing in theaters, again! In the meantime, stay up to date on all things Avatar by following @OfficialAvatar on Twitter and @Avatar on Instagram and Facebook.