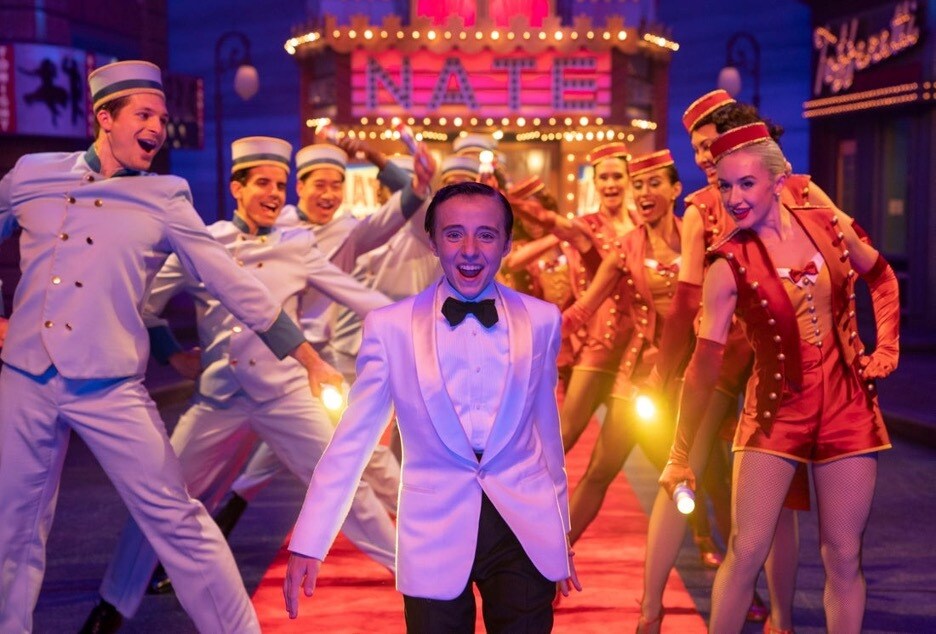 Everyone has a special purpose in life, with gifts that make them unique. It takes courage to find out what those things are, but the journey proves rewarding. A perfect example is the fun-filled adventure of Nate, a young boy destined for greatness in Disney's new film Better Nate Than Ever.

Now streaming on Disney+, the exciting musical comedy is perfect for anyone who aspires to live a life of their dreams. In the film, 13-year-old Nate Foster lives and breathes Broadway musicals; however, growing up in a small town, he finds that many around him are small-minded. Despite the discouragement, he follows his dreams all the way to the Big Apple for the audition of a lifetime. Nate encounters all sorts of people along the way, but thankfully he has his best friend Libby by his side throughout. Ultimately, a chance encounter with Nate's long-lost aunt reminds him why he must stay true to himself and go the distance. Better Nate Than Ever introduces Rueby Wood as Nate, and also stars Aria Brooks, Joshua Bassett, Michelle Federer, Norbert Leo Butz, and Lisa Kudrow.
The wild adventures of Nate Foster were envisioned by Tim Federle, who initially wrote the story as a book of the same name. That award-winning novel was released in 2014 to so much fanfare that it became the first of a trilogy. With this Disney+ Original Movie adaptation, Federle not only wrote the screenplay for the film but also directed and served as an executive producer. Pamela Thur, Marc Platt, and Adam Siegel also produced the film.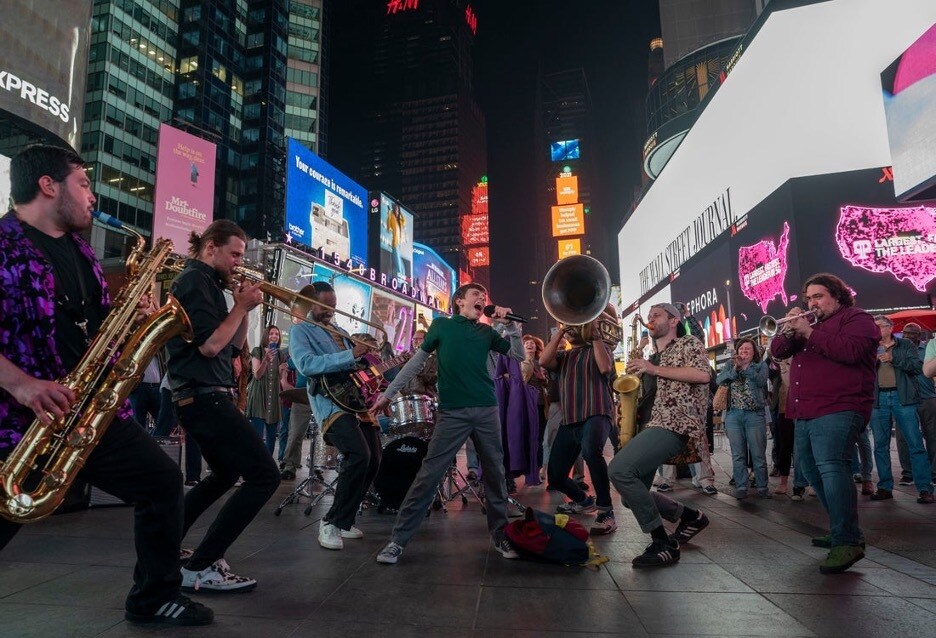 Much of Nate's story has parallels to Federle's own life. "It's pretty autobiographical," said Federle. "You know, I was the last kid chosen for dodgeball every week in Pittsburgh throughout most of the '90s." Despite being picked on in school, he was determined not to let his dreams fizzle out. "My background was really as a theater kid from Pittsburgh who dreamed of getting out of my hometown and dancing on Broadway. I never really dreamed of turning it into a movie, and I think the amazing thing about growing up is it never stops happening if you surround yourself with people who allow you to dream." The adaptation of Better Nate Than Ever is ultimately a testament to his persistence. The results have paid off in ways he never thought possible. "I never studied writing," said Federle, "and that alone was so big that to get the call from Disney saying, 'We want to make this a big movie,' was absolutely thrilling and scary and exciting."

By dreaming up Nate Foster, Federle created an inspirational character who doesn't let doubts determine destiny. It may be a tough concept to grasp, especially for young kids who have the odds against them. "I definitely think Nate is a force," said Rueby Wood, who stars as Nate in the film. "He really just wants to be himself, and the whole story is about him learning how to be himself and who he is. I feel like that's really magical and important. I was very lucky to grow up with an amazing support system — I had the most loving group of people around me, and there's a lot of kids and people out there who don't have that."
A key message within this film is about the power of friendship and the world of difference that it can make. Even when it seems like no one else believes, a friend's encouraging words can be all that's needed to take that leap of faith. In the film, Nate's best friend Libby, played by Aria Brooks, is the perfect friend for him to have — she keeps it real but always remains positive as Nate figures things out. Since Libby knows about her best friend's passion for Broadway, she is the one who alerts him about the opportunity of a lifetime: a part in the live Lilo & Stitch musical on Broadway! To parallel Nate's own journey, the play is about an ostracized alien who discovers the courage to find his way.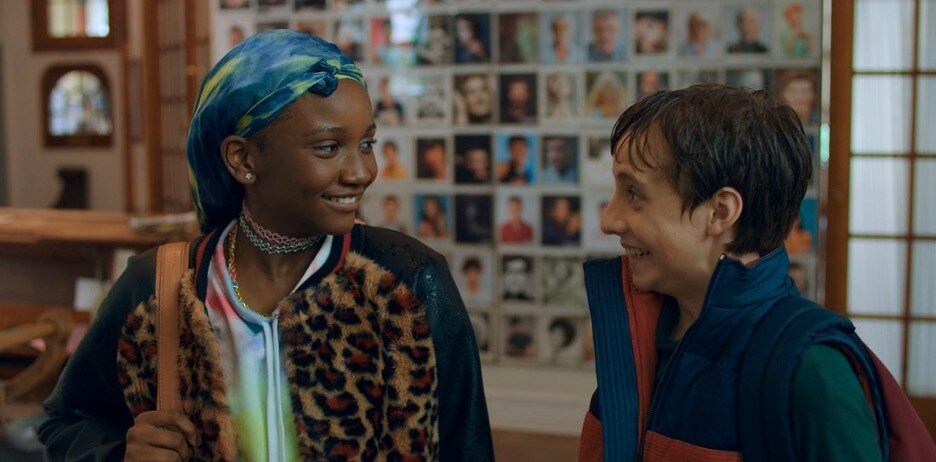 "I love getting to play her," said Brooks of Libby. "Her certain attitude about life and her comebacks, just the way she lives her life, I feel is similar to me… Being that support system for Nate was a big thing throughout the movie for her — making sure she's the best friend that she can be, because that's where she finds her comfort." Federle discussed the benefit of having that comforting support system: "As a kid with big dreams, whether your dream is Broadway or to be a chess champion or to go to the Olympics, I think many people can relate to the idea of feeling different and wanting to find their people," said Federle.

Catch Better Nate Than Ever, now streaming exclusively on Disney+.
For more Disney+ news and updates, follow @DisneyPlus on YouTube, Facebook, Twitter, and Instagram.