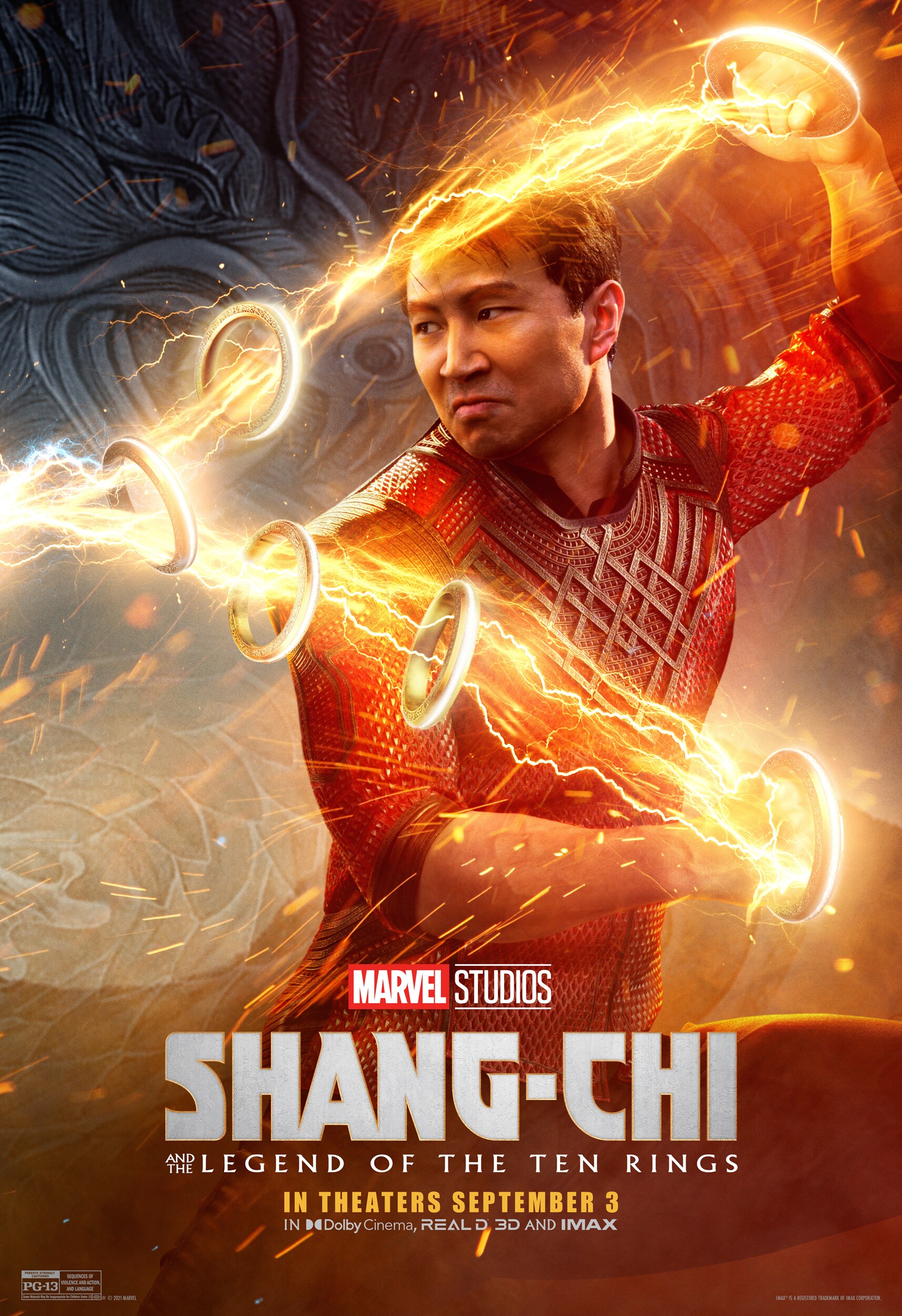 The next installation of the Marvel Cinematic Universe is here. Marvel Studios' Shang-Chi and the Legend of the Ten Rings stars Simu Liu as Shang-Chi, who must confront the past he thought he left behind when he is drawn into the web of the mysterious Ten Rings organization. Also starring Awkwafina, Tony Leung, Meng'er Zhang, and Michelle Yeoh, Shang-Chi and the Legend of the Ten Rings is produced by Kevin Feige and Jonathan Schwartz, co-written by Destin Daniel Cretton, Dave Callaham, and Andrew Lanham, and directed by Cretton. We were lucky enough to chat with Cretton and ask him a few questions about what it was like making the upcoming movie.
What was it like working on a Marvel Studios movie, and how is it different from past things you've worked on?

It is very different and also very similar. [LAUGHS] I mean, it's weird, because Marvel Studios is arguably one of the biggest, most successful studios in Hollywood. But in a lot of ways, they do operate like an indie studio. They have a very indie spirit about them. The creative process at Marvel, I was surprised to find, is very explorative. And risk-taking is actually part of the norm. It's what they encourage. They want to push their stories in ways that they haven't tried before, which is always a risky thing. And there also is a huge emphasis on character and the personal drama, the inner drama of each of their characters, which are all things that I was constantly being reminded to do even while we were shooting these giant spectacle action sequences. So there were a lot of similarities and a lot of differences, as well. But I really, really loved the process.

Going more into the creative process, you also co-wrote the movie. Could you talk a little bit about the process of sorting through the source material of the comics and what had already been laid out in the MCU, while also carving out this whole new world?

When you start a movie at Marvel, you have your own little conference room that is kind of your own private conference room for your film. And we start putting up inspirations from the comics that we like, characters that we might use, and visual inspirations from other movies. And we — Dave Callaham, our co-writer, and I — would meet there almost every day with Jonathan Schwartz, our producer, and just start throwing ideas around — a ton of what-ifs. And then we just start seeing what sticks. It's a very loose and really fun way to crack a story. And eventually, the pieces start coming together, and you start finding the themes and running with it that way.
Speaking of themes, one of the big ones in the movie is knowing yourself and accepting both the good and the bad in yourself, obviously with Shang-Chi, but also for the other characters, like Katy and Xialing. Why do you think that's an important lesson for a Super Hero to learn?
It's funny, because [LAUGHS] when I came in to pitch this idea initially to Kevin and everybody, I was processing a lot of things at the moment with my therapist. And a lot of those themes were the themes that I ended up pitching as the core struggle and journey of Shang-Chi. And this theme of accepting the things that we've gone through as building blocks to where we are and not necessarily assigning too much emphasis on, "Oh, that was good," or "Oh, that was bad." But seeing them all as something that we kind of need to accept and embrace was one of the big things that I'm constantly learning to do. And I just thought that's such an interesting and relatable thing to watch a young man do, who is still trying to define and understand the pain of his past that he's been running from, and to watch him be able to look at that and to look at these things that he's been running from. And I think sometimes pain, when we avoid it, we're also avoiding a lot of joy. We're also avoiding a lot of good things that are kind of hidden right behind that. And so watching him face the pain and then be injected with that joy, and have that be a part of his journey to becoming a Super Hero, was something that just felt really relatable to me. And particularly in this time that we're in, it feels really relevant to a lot of the conversations that I have with my family and friends who have been going through a lot of rough times in the last year or two.
Moving into a different area, how did you and your team go about designing or figuring out the fight scenes and their distinct fight styles?
Well, the writing process never stops, and particularly on a Marvel movie, once I got into preproduction and we started hiring our department heads, the flow of ideas was constantly happening all the way up until, honestly, the end of the movie, [LAUGHS] all the way through production. So once we had our incredible stunt team on board, led by Brad Allan, who brought on some incredible choreographers from mainland China and Hong Kong, and they all brought their own amazing aesthetic and their own expertise and different styles of fighting. And some more were assigned to the bus fight sequence, which has a lot of that really fun, Buster Keaton-like, set-up, payoff physical comedy, which [was choreographed by] Andy Cheng, who came from the Jackie Chan camp; and some of the scenes, like the fight between Wenwu and Li — which is really beautiful and elegant and emotional, and is a love scene, in a lot of ways — was choreographed by Peng Zhang, who is from mainland China and was a Wushu master and was one of Jet Li's stunt doubles. And being able to pay to watch these choreographers create these drastically different styles, but see them integrated into the story and the journeys of our characters, was really fun to be a part of.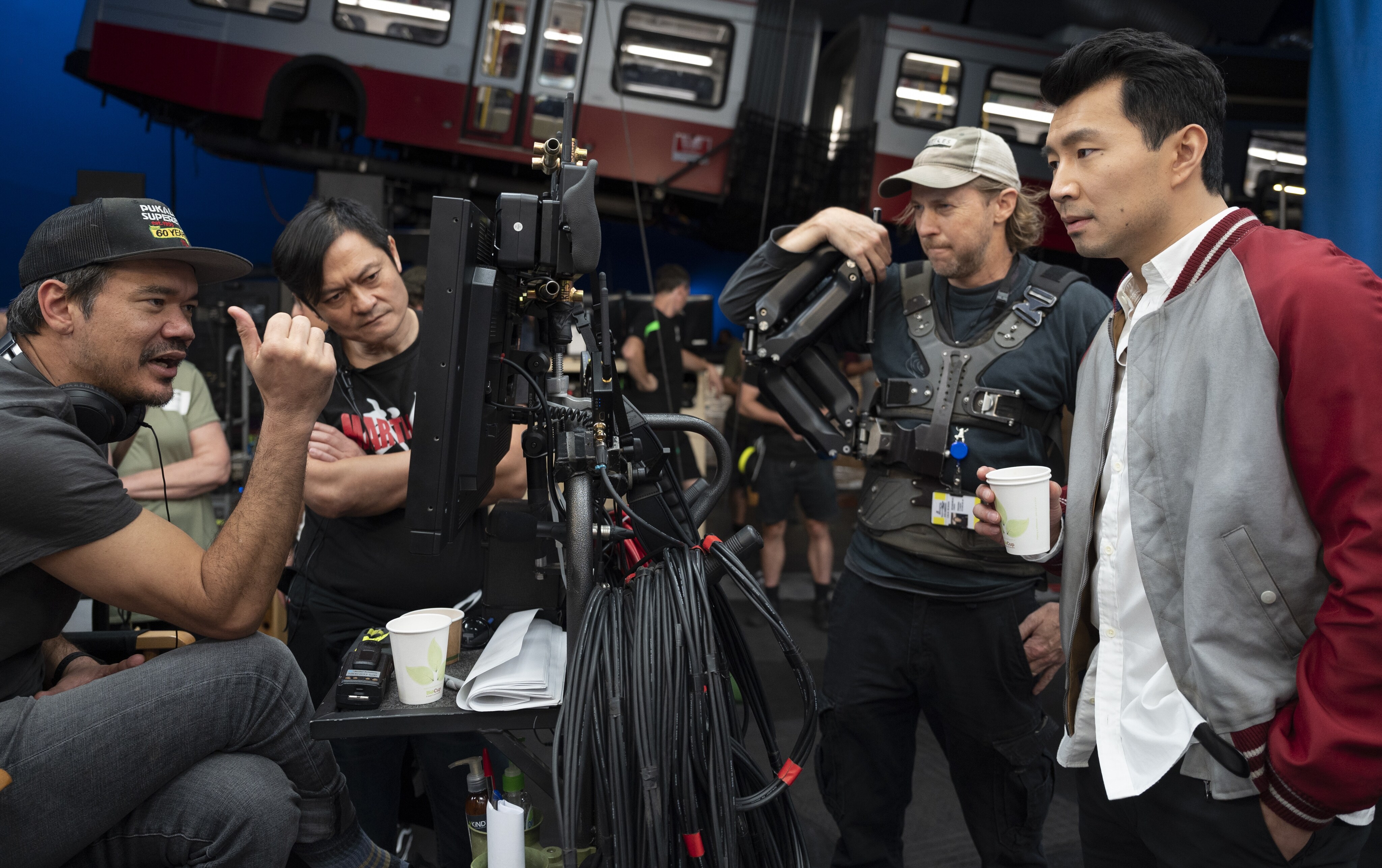 Your sister also worked on the movie, in costumes. What was it like to work with your sister on a movie that's about family, and especially a brother-sister relationship?
It's really important to me when I'm making any movie, but particularly a movie of this size, to find ways to be reminded of myself when I was a kid and playing make-believe, and finding ways to tap back into that part of my creativity, because it's easy to get kind of sidetracked and clouded by all this other stuff, including this [press] stuff. [LAUGHS] But the truth is, I think some of the best actors and performances have this ability to tap back into that sandbox, make-believe mentality, where you're just free. And so having my sister around and having friends who I've known for a long time and I've worked with on multiple movies help remind me of the spirit that I kind of need to be reminded of in order to come up with ideas that are fresh and loose and not really burdened by pressure or stress. So having my sister there was very special.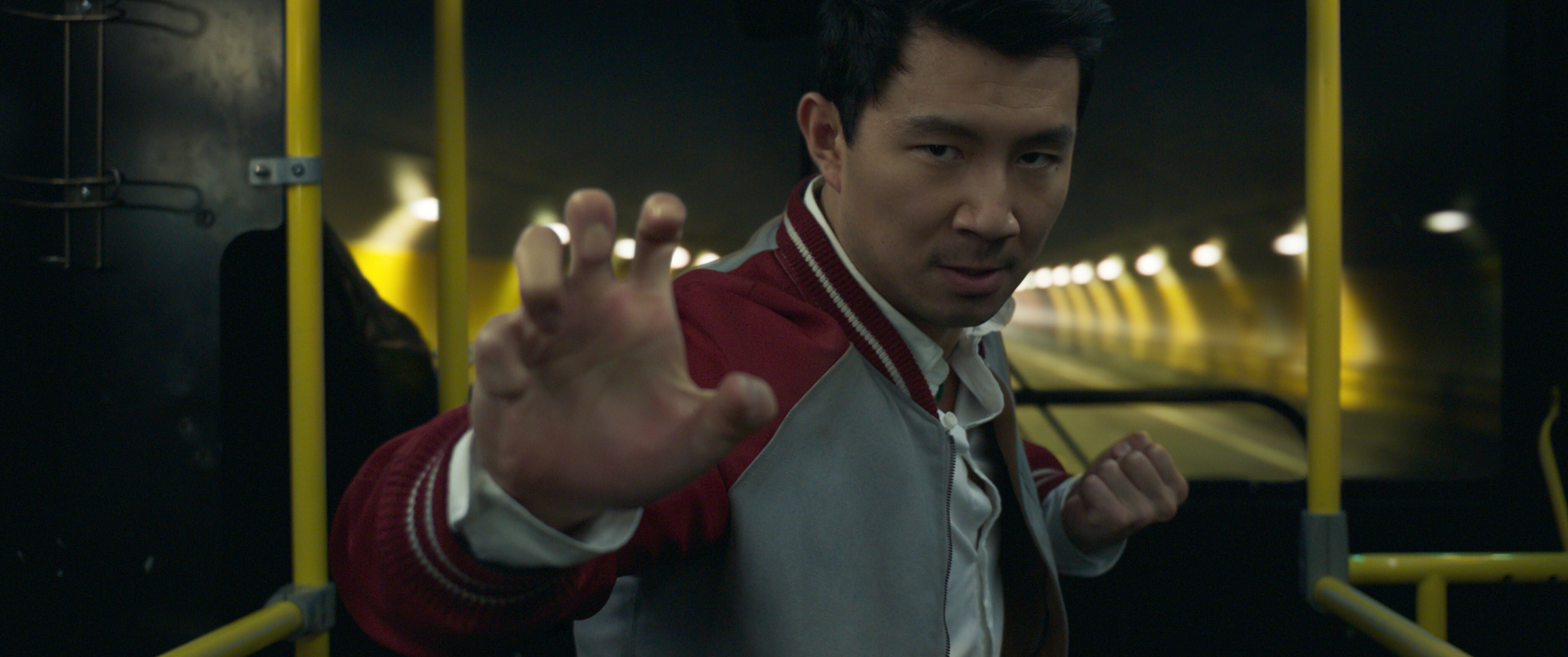 Be sure to check out Marvel Studios' Shang-Chi and the Legend of the Ten Rings, in theaters now.