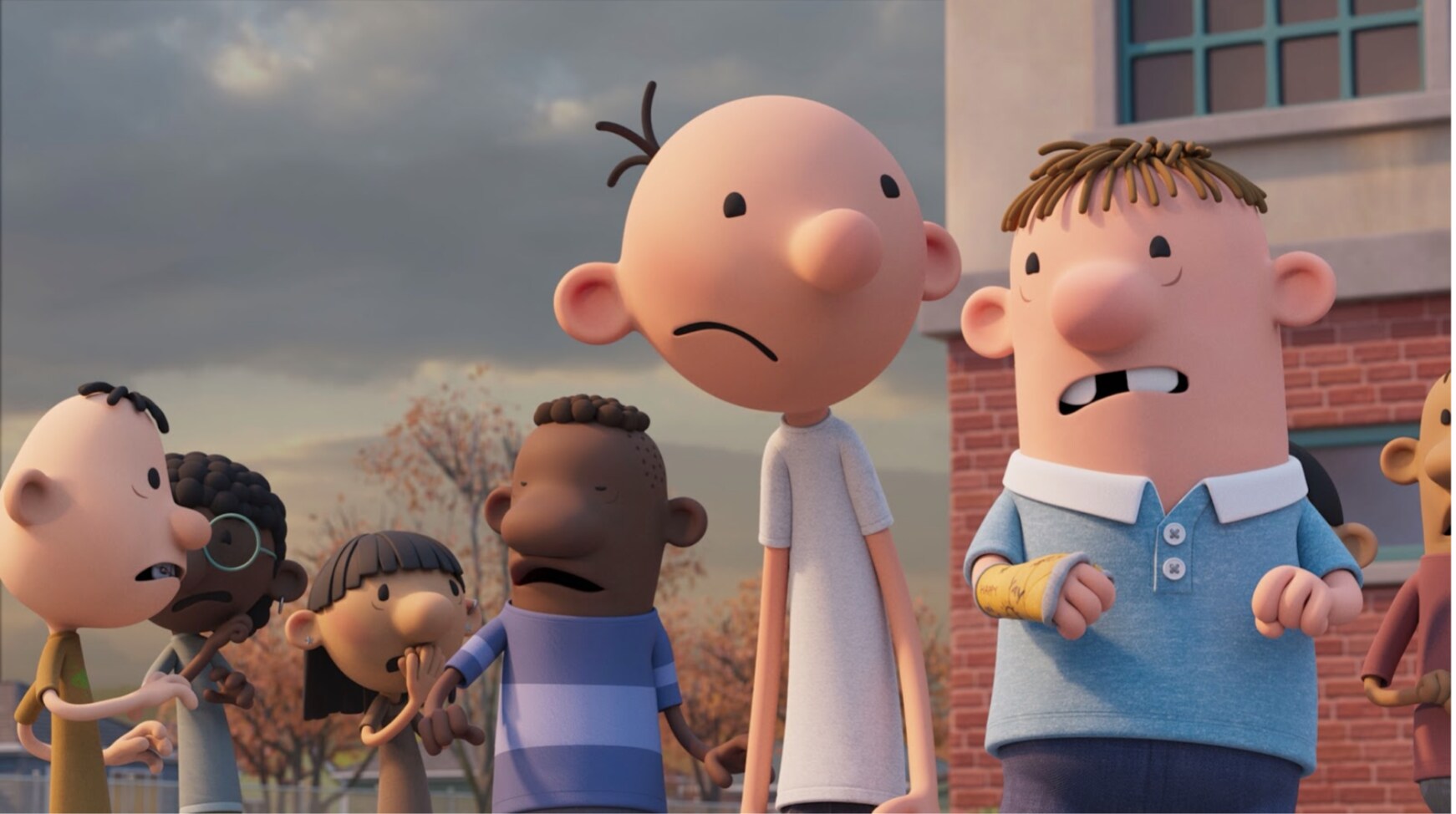 The latest fun-filled adventure of best friends Greg Heffley and Rowley Jefferson has landed on Disney+! Diary of a Wimpy Kid, based on the first installment of the Jeff Kinney book series with the same name, is an all-new animated film that follows the two boys through their turbulent first days in middle school. Their friendship is tested as they try to dodge bullies, the expectations of their parents, and the pressure of climbing the social ladder. As the two boys begin to recognize the differences that set them apart, they find even more reasons to stick together.

To learn more about this action-packed film, Disney News had the opportunity to sit down with two important people who helped make the film what it is. We first discussed the film with Diary of a Wimpy Kid series author Jeff Kinney, who first created the character of Greg Heffley 14 years ago. He served as both a screenwriter and producer for the film. Next, we spoke to Brady Noon, the voice actor who brought Greg to life.
What's the most surprising thing you've ever heard from a fan after telling the story of Greg Heffley for so many years?
JEFF KINNEY: I love hearing stories about how kids think Greg is their friend. I was really touched one time when I went to China and a young girl talked about how she felt like she could dig a hole through the Earth and then get to meet Greg and Rowley, that they really had a positive impact on her and felt like real friends. That was really cool and special.
Do you think your books were ahead of their time in terms of encouraging vulnerability in young boys?
JEFF KINNEY: I'm not sure if they were ahead of their time in that way, but I think they got a lot of boys to read. I think they're high-interest books for boys, and we learned a lot about reluctant readers. A lot of boys are reluctant readers, but the books are sort of proof that if you give kids the right material, boys especially, they'll read it! And then they'll reach for another book. So I think that's what the books taught us.
Do you think your books have helped make nerdy or wimpy kids feel like they can fit in?
JEFF KINNEY: When I was a kid, there were these movies about nerds, and nerd culture was a really big thing. "Nerd" was a really disparaging word — it was a bad word, demeaning. And I think that kids of this generation embrace their nerdiness. Like my son, he's an athlete — he played on the varsity basketball team — but he would consider himself a nerd in some ways. I think nerds, wimps — there's room for all of us, and I think people are becoming in some ways more empathetic and more accepting of people who are different.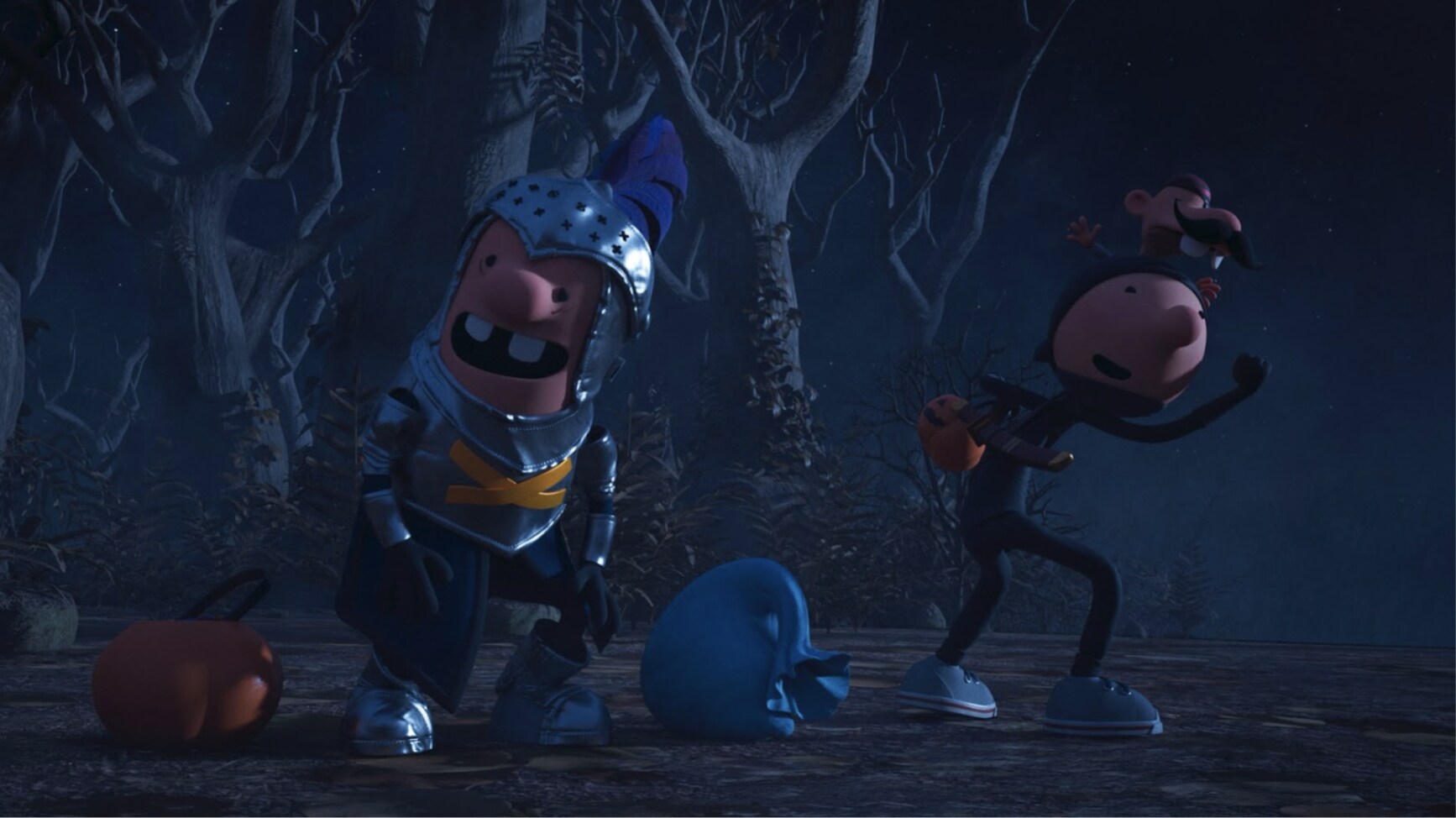 How do you think your books might impact a larger conversation about mental health in kids?

JEFF KINNEY: In general, what books do is they teach empathy. They teach empathy in a way that no other medium really can. Because when you read a book, you can step inside of the head of that character, and I think that's really important. A lot of people in the publishing industry look like me, a lot of the gatekeepers look like me. And these days, we're hearing lots of different types of stories from different types of people. I think that's really good. You asked a question about mental health — it's really important for people to feel seen. When people see themselves in books, I think that creates a really positive effect.
How has writing the Wimpy Kid series been helpful or therapeutic for you?
JEFF KINNEY: It's been great for me. You know, we've gone through a lot of problems in this world. Our political climate is really tough, and of course we're in the middle of a pandemic. But when things are hard, the way I react is I write. I've gone through some challenges in my life, and when I have, I've written. I've written journals, and every time I write, I feel like I've written it down and now it's behind me and I can move on. So writing has always been a life buoy for me.
As the author of so many Wimpy Kid books, do you have any other projects in the works that fans can get excited about?
JEFF KINNEY: I'm writing a spinoff series to Wimpy Kid from Rowley Jefferson's perspective, and I really like that it's a big universe that I can really explore. Hopefully we'll put it on the screen on Disney+.
—
How did you find out that you were chosen for the project?
BRADY NOON: I got told by my mom and manager. They both got on the phone and were like, 'Hey Greg — I mean Brady! Yeah, you booked it!' I was so stoked. It was a really good memory because me and my family went out for ice cream after that.
How was your overall experience voicing Greg Heffley?
BRADY NOON: It was great, especially working with such amazing people like Jeff Kinney. It just was such a great experience. It was my first voiceover and hopefully not my last, because I really liked doing it. It was a lot of fun.
What made voicing an animated character so different?
BRADY NOON: First, I tried to not make it different as much as possible. I tried to act out the scenes as if I were in front of a camera, so you can get the realness and sincerity of the words that I was saying. You really hear it in my voice that it was almost real, like I was there. I kind of put myself in Greg's shoes like I was really in the scene, and just tried to get that realness in my voice.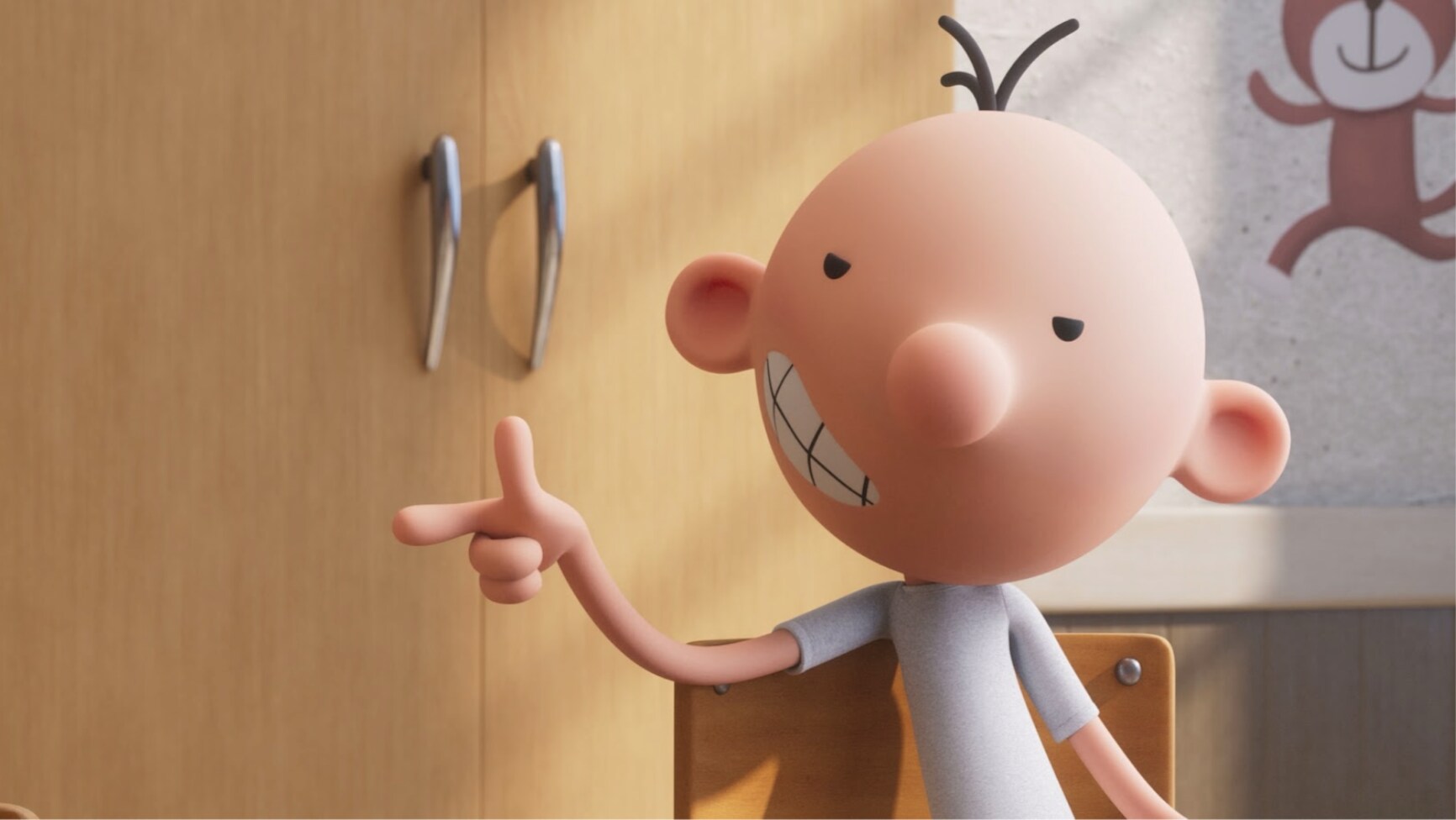 Was it difficult?

BRADY NOON: It took a lot of homework. It was something that didn't happen overnight, definitely.
But just almost zoning out and putting myself in the character and becoming Greg is something that I had to work on. [It's] something that I do now even for live-action with my recent projects that I've been doing. I've just been getting into the character and the script, and really becoming the character.
As a child actor, can you talk about what your personal schooling experience is like?
BRADY NOON: Well, my mother is a teacher, so she's very strict on me going to public school. So I've been going to public school my whole life. I'm now a sophomore in high school. It's been great, I love high school. I love riding around with my friends. They bring me home sometimes, so that's always fun. Just meeting new friends is great. Trying to be nice to everyone and make a lot of friends and memories because I've only got 2 more years left, so I'm making the most out of it.
Have you had any experiences with bullies like those in the film? What advice would you give to school bullies to be more kind?
BRADY NOON: Personally, I don't really get picked on much anymore. But I definitely remember middle school was a little rough for me. I wasn't the most in-shape guy. I was definitely smaller. I think I was 4'6'' or 4'8'' in the 7th grade and I grew to 4'10'' in 8th grade. So I always got picked on for being smaller and a little heavier. But honestly I always would kind of brush it off because I always thought, 'I don't have to listen to that. What is that doing for me, if I listen to them and if I take that into myself? How is that bettering me?'
So what I did was turn that into motivation. I worked hard when I went away to film and then I started working on myself, and I feel like some of that definitely came from what those kids used to say to me.
If I had to give anyone struggling with bullies some advice, it would be: try to walk away. [And] I know it's not easy, but definitely finding a group of friends that are good to you and that will stay by your side through thick and thin, no matter what you're going through and no matter who's picking on you.
During the film, there's a point where Greg pressures Rowley to go somewhere he really doesn't want to go. What advice do you have for kids who may experience peer pressure from close friends?
BRADY NOON: I would say definitely peer pressure is not something that your friends should be doing to you. I feel like they're not really your friends if they're trying to peer pressure you into something that's non-beneficial to you. If your friends are peer pressuring you to do something that might better yourself, I feel like that might be better, but if you're not comfortable with that, no worries at all. You shouldn't feel obligated to do anything that you don't want to do, and you should tell them, 'Hey man, I'm not gonna do that, and I'm gonna go home.' And I would tell an adult. Tell your parents. Always keep them informed. You don't want to be alone throughout the situation.
How has Greg Heffley inspired you?
BRADY NOON: Greg Heffley has inspired me [in that] no matter the bad stuff that he's done, he's always found a way to make it better. He always finds the bright side and he always ends up doing the right thing.
Diary of a Wimpy Kid is now streaming exclusively on Disney+!
For more Disney+ news and updates, follow @DisneyPlus on YouTube, Facebook, Twitter, and Instagram.