It's all happening this Earth Day. We couldn't be more excited that National Geographic has a ton of ways for everyone to celebrate our planet, including a new Original Series, Secrets of the Whales on #DisneyPlus, and a very special musical event.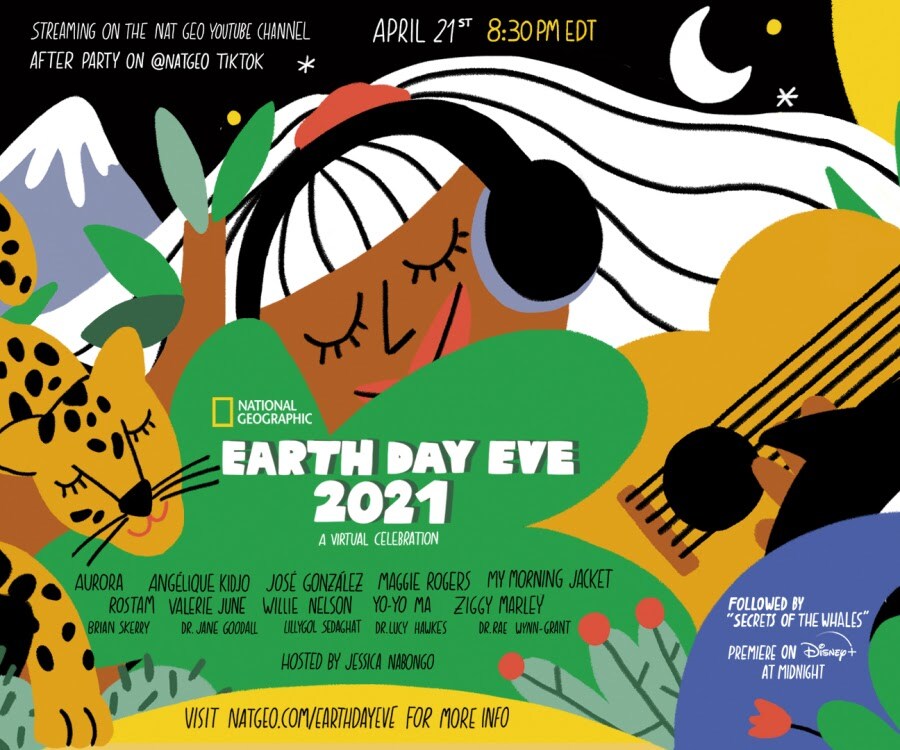 National Geographic's Earth Day Eve 2021 is the place to be this Earth Day, and it kicks off tonight, April 21, LIVE at 8:30pm ET / 5:30pm PT on YouTube. The virtual concert, hosted by travel expert Jessica Nabongo, will feature planet-loving musical artists such as Angélique Kidjo, AURORA, José González, Maggie Rogers, Rostam, Valerie June, Willie Nelson, Yo-Yo Ma, and Ziggy Marley performing from some of their favorite locations all around the world. There will also be an exclusive music video world premiere from My Morning Jacket.

It wouldn't be an Earth Day event without Nat Geo Explorers, so you can also expect appearances by Dr. Jane Goodall, Lillygol Sedaghat, Dr. Lucy Hawkes, and Dr. Rae Wynn-Grant. We've been celebrating our planet all month long with the Earth Month Collection on Disney+, so we can't wait to see some of these familiar faces take us on a new journey with stories that celebrate our shared love for the planet. After the show, be sure to head over to the after-party on Nat Geo's TikTok to see Jayda G. spinning an original set, accompanied by stunning visuals from the new Disney+ series, Earth Moods.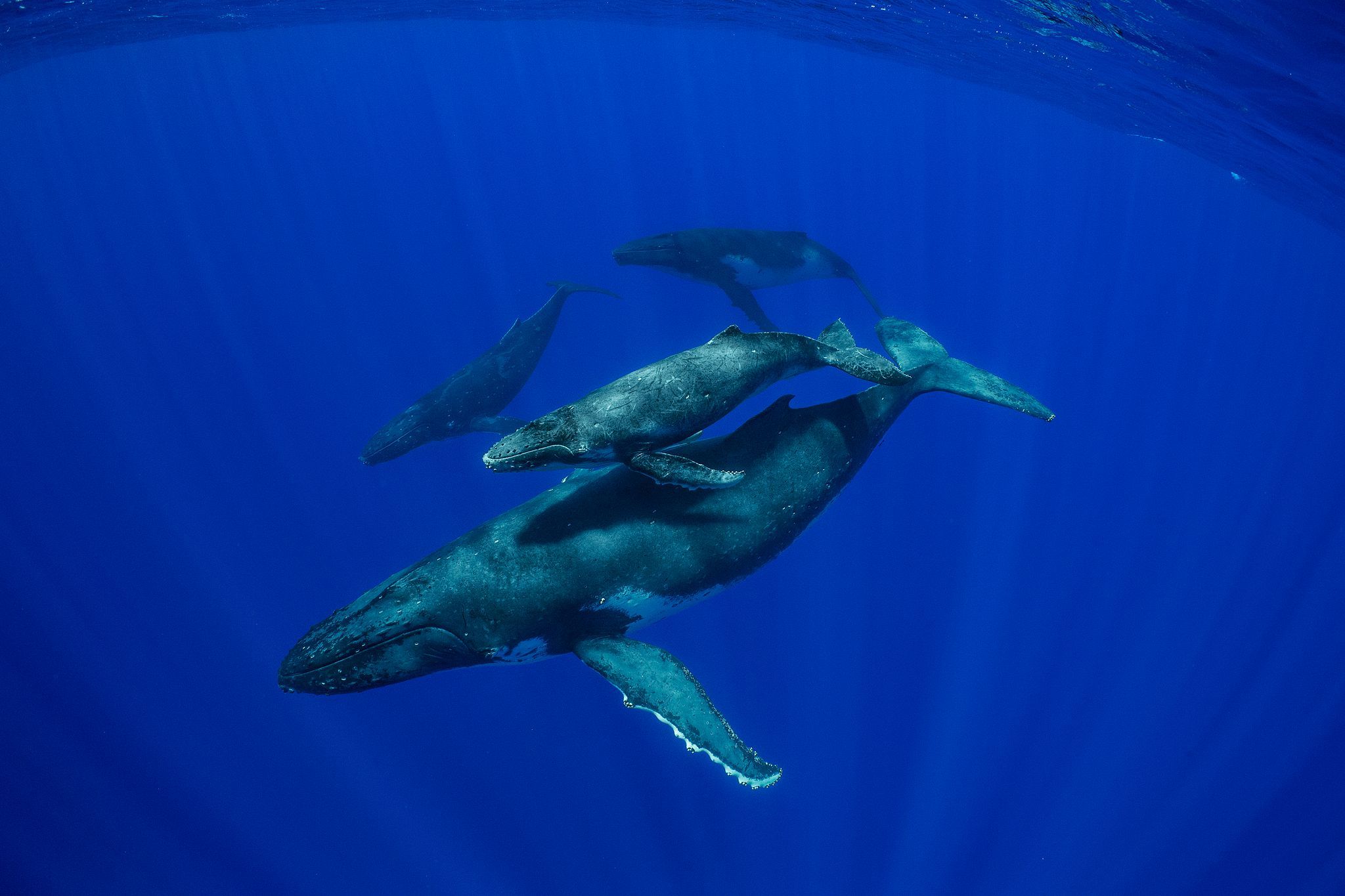 One Nat Geo Explorer we can't wait to hear from this Earth Day is one of the world's leading marine photographers, Brian Skerry. Skerry will preview the new #DisneyPlus Original Series, Secrets of the Whales. From Academy Award®–winning filmmaker and National Geographic Explorer at Large James Cameron and narrated by award-winning actress and conservationist Sigourney Weaver, the series from National Geographic takes viewers deep within the epicenter of whale culture to experience the extraordinary communication skills and intricate social structures of whales. #SecretsOfTheWhales starts streaming on April 22.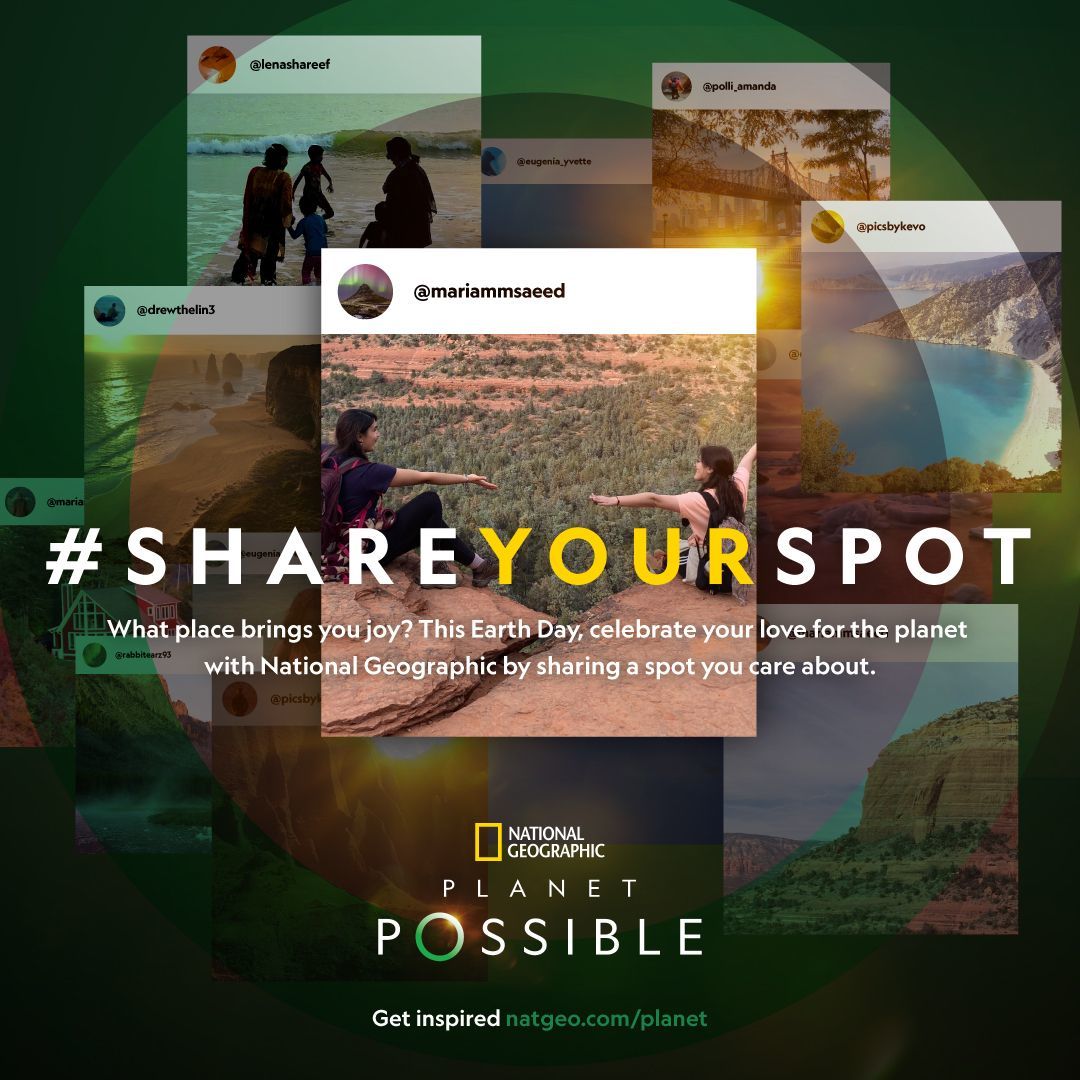 Want more ways to celebrate and connect with earth-friendly pals? On Earth Day, be sure to #ShareYourSpot by posting a photo on social media of a place in the world that brings you happiness, hope, and optimism, and be sure to tag your photo with #ShareYourSpot.

For all of this and even more announcements from Nat Geo, don't miss Earth Day Eve 2021. We'll see you there! Until then, National Geographic's Earth Day playlist on Spotify has all the good vibes to carry you through Earth Month.
Visit natgeo.com/earthdayeve for more info, and follow Nat Geo on Instagram, Twitter, Facebook, and TikTok at @natgeo.