Attention, Wildcats! The spirit of High School Musical is back, this time as a mockumentary musical series, with new characters, new storylines, new songs, and of course, new drama (of both the acting and tea varieties!) 
And while the start of something new may be a bit scary for some of us veteran fans, rest assured, Wildcats, because the franchise could not be in better (jazz) hands.
I had the chance to sit down with the talented cast and the creator bringing this (in the words of this writer) "undisputed best trilogy of our generation" to a new and familiar audience. They dished on everything from casting to new music to even Easter eggs, and it's safe to say that after our chat, this series will definitely be boppin' to the top of my Disney+ watchlist come November 12th!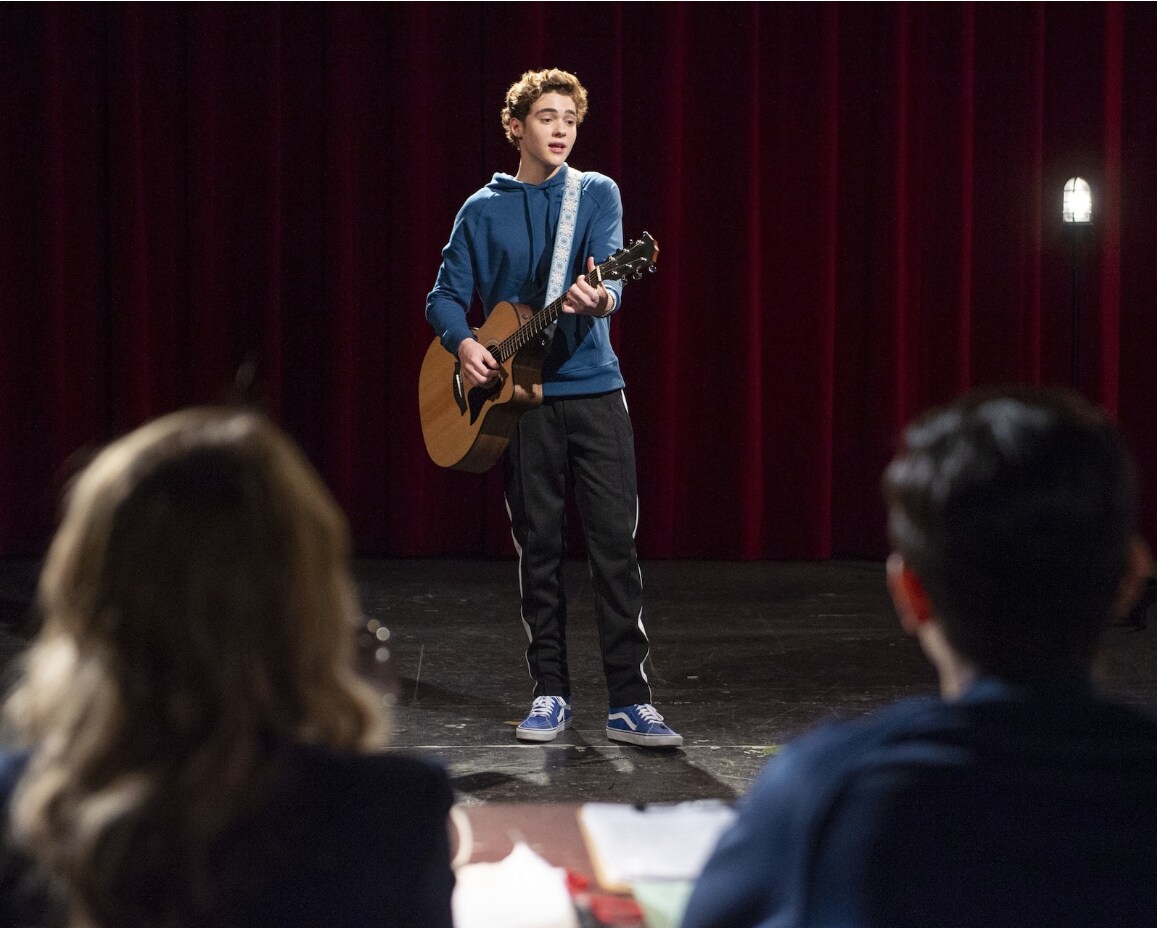 When Tim Federle, the show's creator, began casting High School Musical: The Musical: The Series, he knew right away that he definitely wanted one thing: Real teenagers. After combing through hundreds of audition tapes and reels, Federle was able to assemble what can best be described as the dream team. Not only does this cast's accolades include starring roles in Bizaardvark and Andi Mack and being real authentic teenagers, but they also share a true love and admiration for the original films.
From owning High School Musical lunch boxes to being cast in elementary school productions of the show, this cast grew up on High School Musical (literally) and were beyond excited to be a part of the series. "It's really special," remarked Sofia Wylie, who plays resident dancer and fashionista, Gina. "I feel so lucky to be a part of something I've grown up watching and that's close to my heart.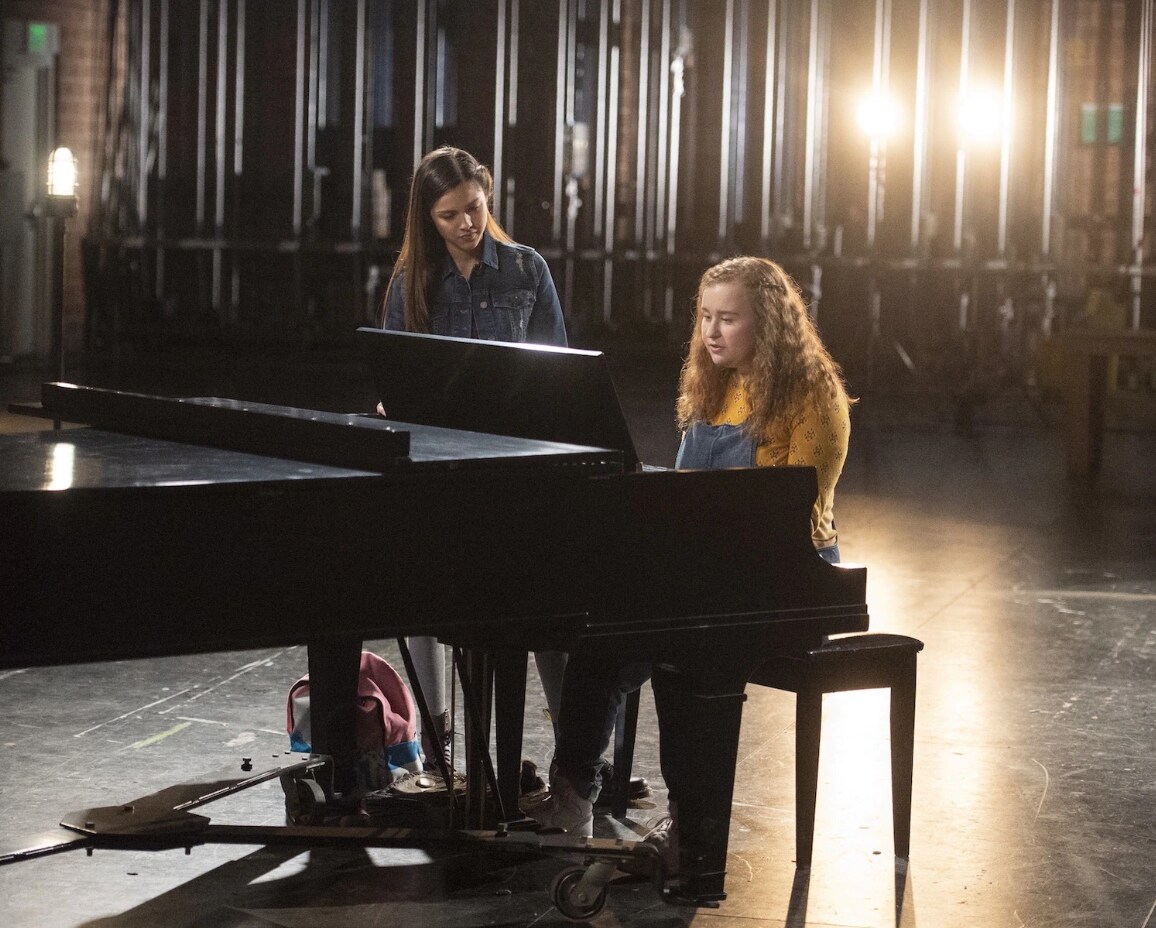 When it came to developing the characters and storylines, Federle saw the opportunity to not just focus on the main characters, but give everyone a voice. "I'm a big believer that every side character gets their own songs and love stories, mainly because I grew up as a sidekick," added Federle. 
Throughout the interview, I was also amazed to hear about the different ways the show is differentiating from the movies, while still paying tribute to the movies' amazing legacy. One of those ways was through the music. The team explored both remixing versions of beloved songs as well as composing new songs as well. Upon learning that Olivia Rodrigo (who plays the protagonist Nini) was a songwriter, Federle gave her a shot to write her own composition for the show. "Three days later, she turned around a song that Regina Spektor would want to write, which was so special," shared Federle.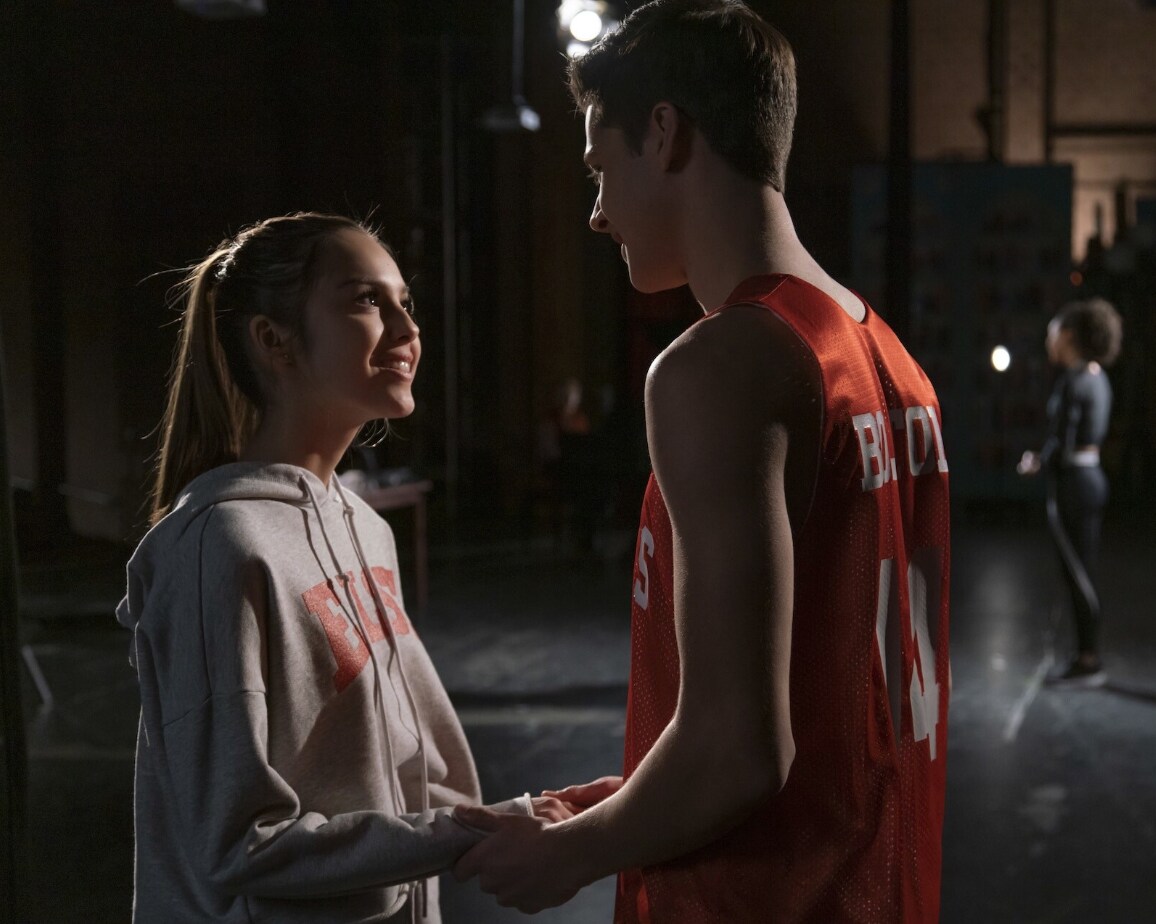 And of course, fans of the originals will also be excited to hear that the series contains High School Musical Easter eggs galore!
For one, the team filmed at the same high school as the original series, a site that many fans still make pilgrimages to today! As Federle joked, "Paris has the Eiffel Tower, and Salt Lake has East High."
As a result of filming in the original setting, they also discovered that many props from the original films were just tucked away and available for use. Federle shared, "It was like descending upon a museum. We would just grab things and make the show and it was so much fun." These props included Sharpay's original pink microphone and a backpack that used to belong to Zac Efron, just to name a few.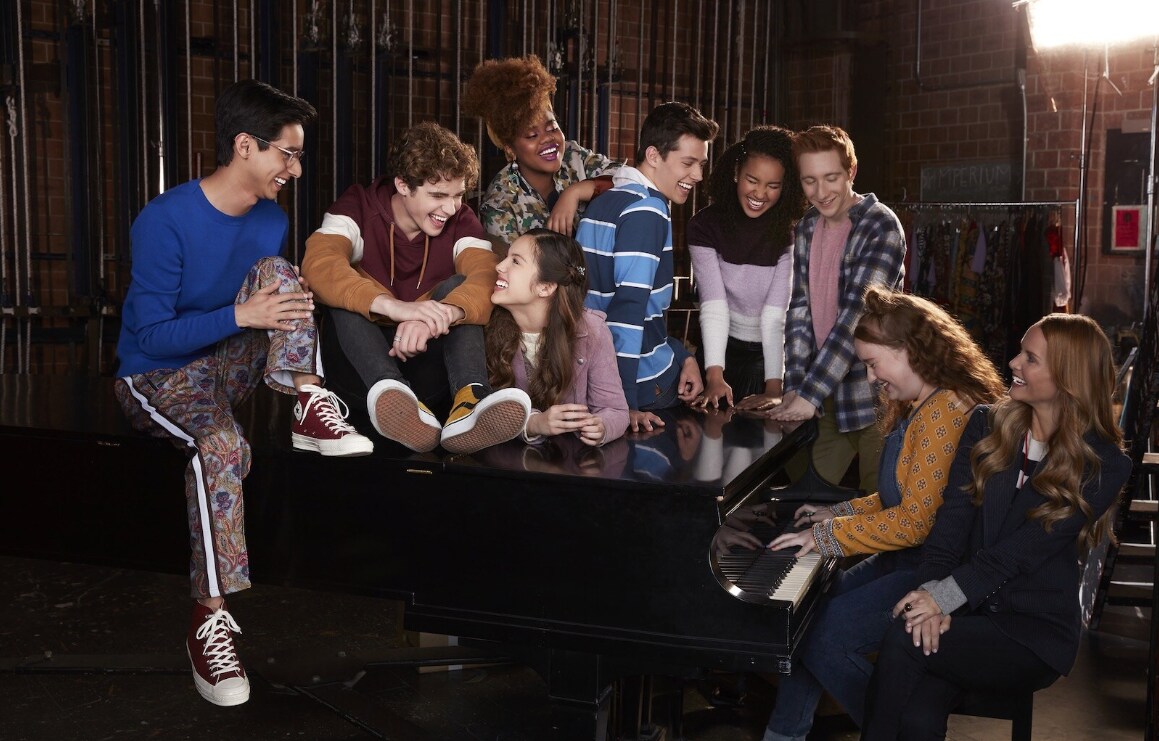 At the end of the day, if there's one thing this group felt the most passionate about, it was the show's heartwarming center. Larry Saperstein, who plays Big Red, had this to share, "You get to see every character go on this journey where they find the people that make them spark and make them excited to be themselves. Even though all of us are completely different, it's about finding this family."
Consider our hearts very much warmed. 
You can catch High School Musical: The Musical: The Series on Disney+, when the service launches on November 12th. Can't wait that long? Well you're in luck! The first episode will be telecast on Disney Channel, ABC, and Freeform on November 8th and you can also follow along on the show's IG account, @highschoolmusicalseries!