Has your family had a chance to meet Eleanor yet? She's a fairy godmother who's not easy to forget! In the Disney+ Original Movie Godmothered, Eleanor (played by Jillian Bell) is determined to bring a little magic into the world by granting the wishes of a young girl named Mackenzie Walsh. The only problem is that she's a few years too late! Mackenzie (played by Isla Fisher) is now all grown up, with two kids of her own (Jillian Shea Spaeder and Willa Skye). But that doesn't mean she's not ready for a little holiday magic!
We had a chance to sit down with Sharon Maguire, the incredible director who brought all of this to life. Maguire certainly isn't new to comedy or romance, but with Godmothered, she got a chance to venture into an entirely new realm — fantasy! 
What was it about Godmothered that made you most interested in directing the film?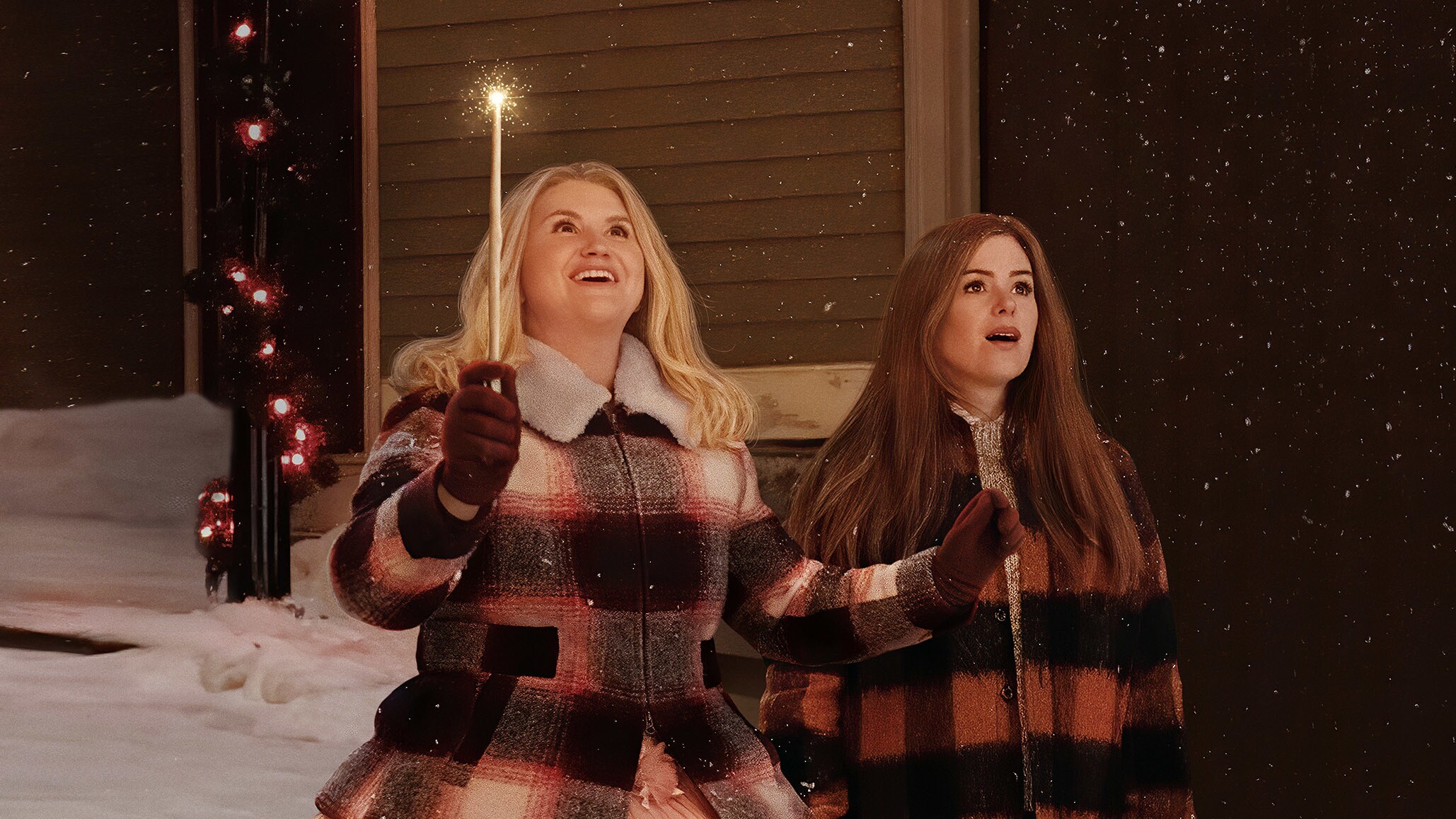 Well, so many things. I mean, the story, first of all. We have this wonderfully naive fairy godmother who is untrained and then unleashed into the modern world with hopefully hilarious consequences. That was the first thing that attracted me. And, I think kind of crucially, once I'd got through the first reading of the script, I thought [that] what's kind of more interesting, in a way, is that it has all the tropes of the Disney legacy. It has the magic and the wands and the fairy godmothers and woodland creatures, and it has princes and ball gowns, but we get to subvert that legacy a little bit for comedy, and I thought that was cool. And, because Eleanor is untrained in magic, none of her spells go well or go according to plan, anyway. And I like the message — the idea that happily ever after is delivered in a very different way than we've come to expect in previous Disney movies and other movies about fairy godmothers and that magic.
Speaking of the Disney legacy, what are some of your favorite Disney movies?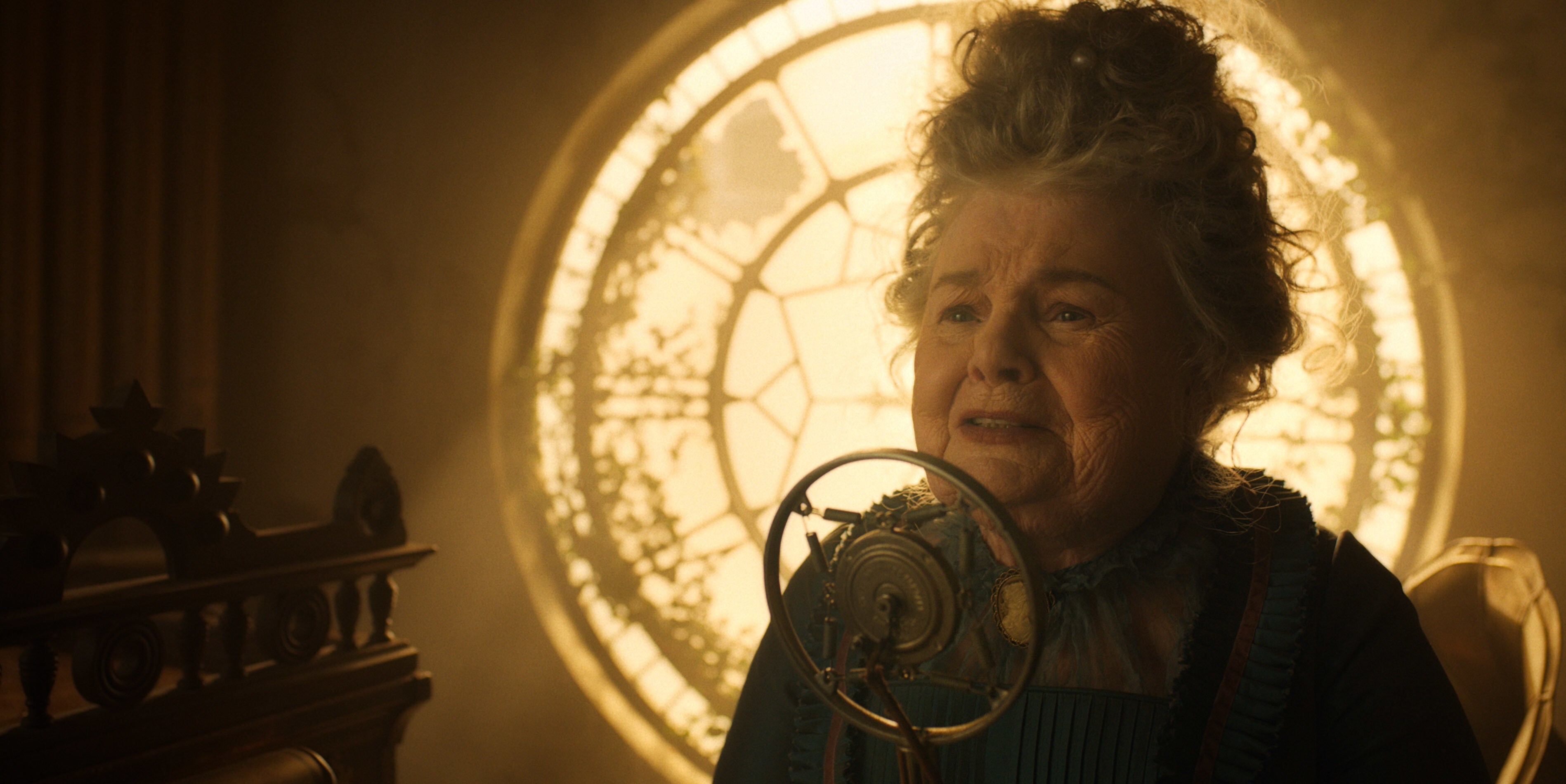 What is there to not love about Disney? I love all the Disney movies, you know? I love Cinderella and Beauty and the Beast. When I was making this, I was in my office in L.A. [and] I had copies of the original drawings of the original fairy godmother from Cinderella, from the animated version, up on the wall. And, you know, being surrounded by [that] whole world of Disney was kind of amazing.And also amazing in that we came full circle, and we did our own little animation on the end of this movie. It was a huge privilege.
How would you describe your overall approach as a director?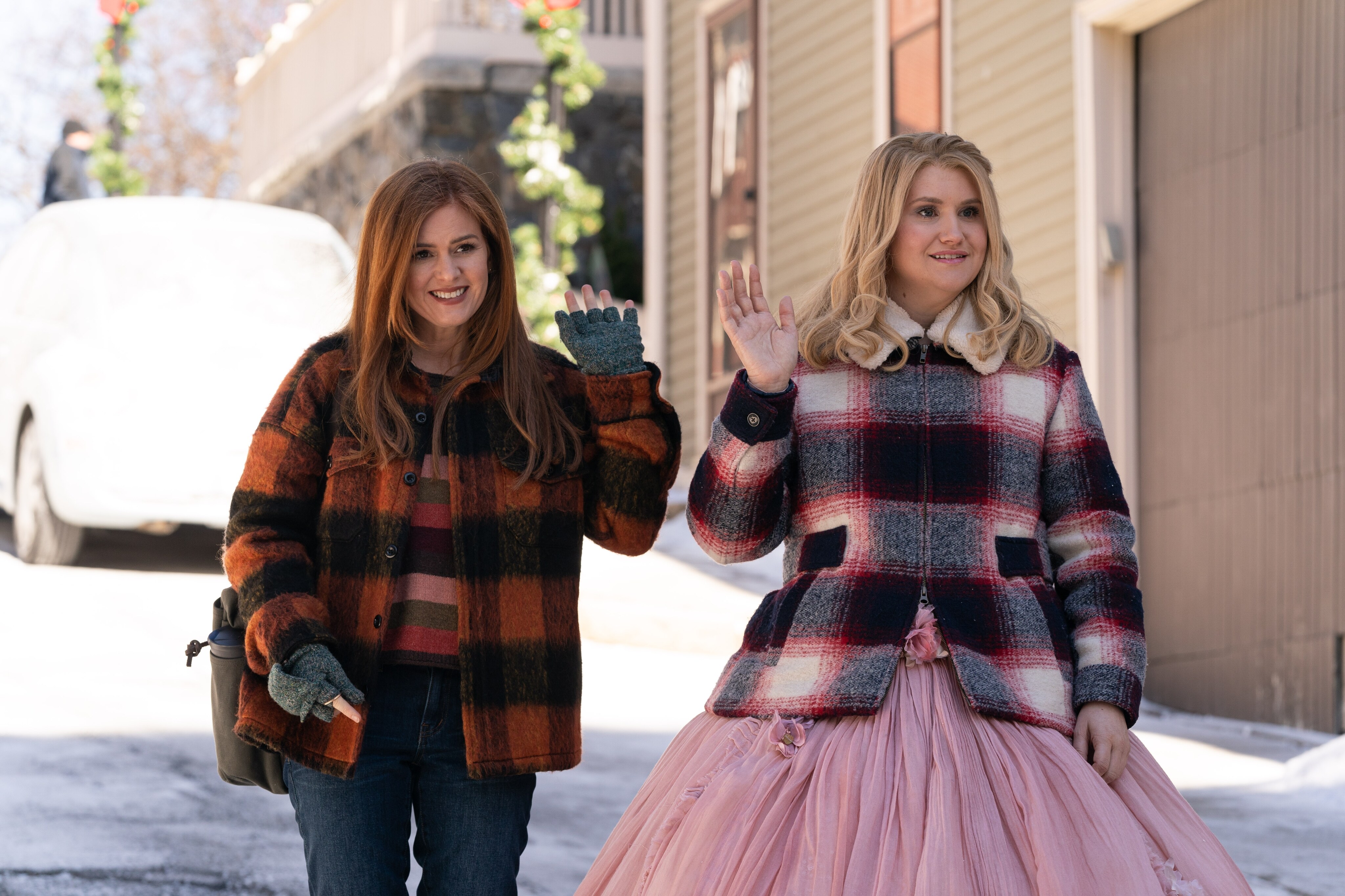 I would say that generally, my approach is — even if you're dealing with fantasy or you're dealing with broad comedy, which I often am — to try and find the grain of truth and something grounded within that that will make an audience believe it no matter how broad the comedy or how big the fantasy; is to find the believability in the characters, and to find something in the actor's world that relates to the character's situation. So I think that's probably one of the most important things I go for.
But also, on this [movie], I was sort of let off the leash myself. Because, you know, none of the magic was there, and it was all there because it was invented in [the heads of] myself and everybody else who was involved. And so, you know, you're standing there in front of blue screens, and you are enabled to have the imagination to imagine what this could be. And then to see it come to life in post is sort of an amazing experience. You've no idea what's going to happen and then there's a sort of alchemy of everybody working together and trying to bring this vision to life that is kind of very exciting. It sort of felt visually creative in the purest form in some ways.
We had [visual] effects, but we also had special effects. A lot of the time, a lot of our spells and things we were doing with special effects there on the day and on the set with whistles and bells and smoke and mirrors. So that was also very exciting, because you never know whether that's ever going to work. [For example,] in the little marshmallow scene where they pop out of the mugs, that was all done for real on the day. It was a real fantastic ride.
Which scenes were you most excited to start filming?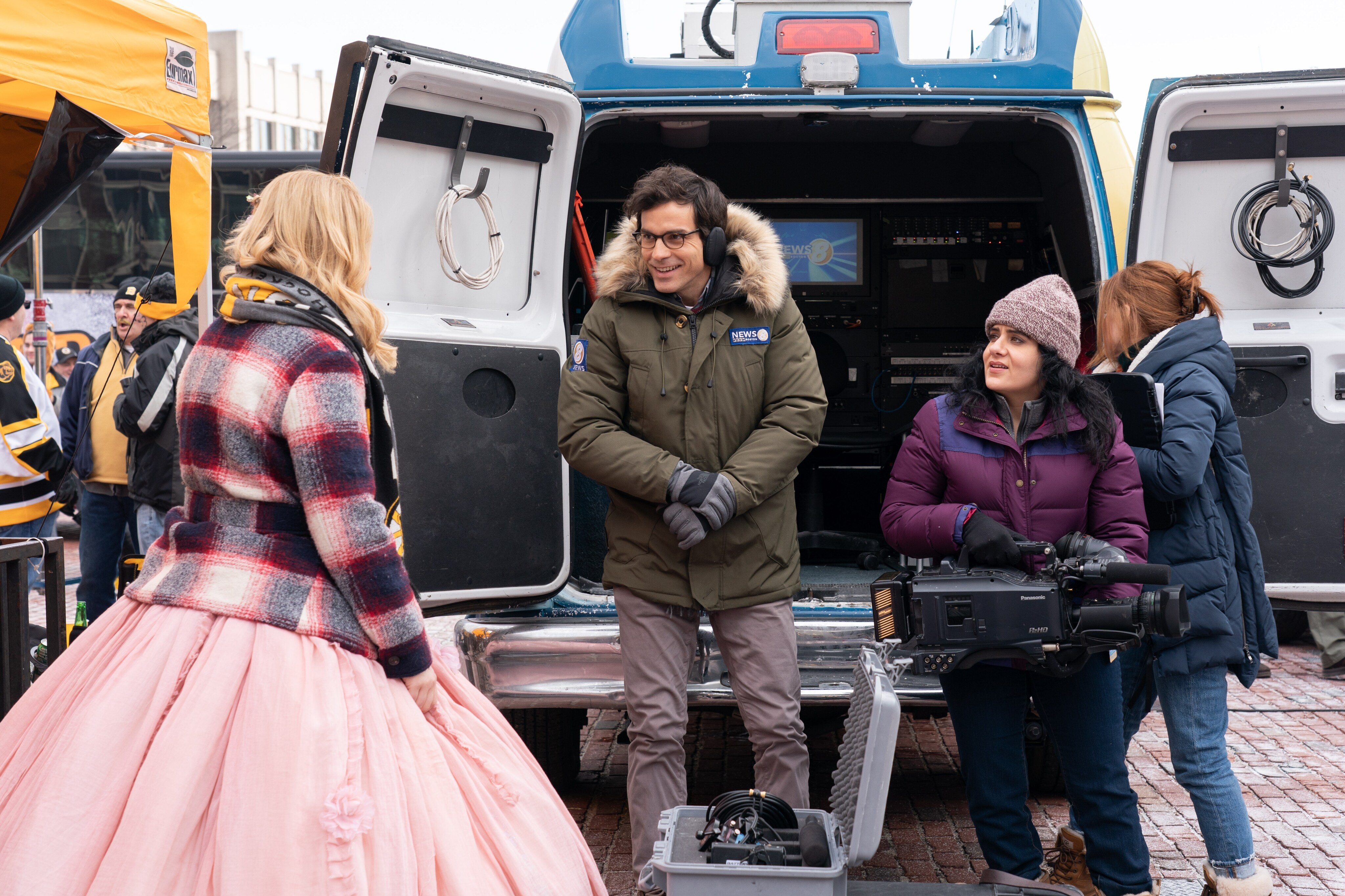 Several, really. But I really wanted to do the scene where she arrived [at the] news station and she walks through the news set. There's something personal to me about local news. I love that world and thought that's the world that's ripe for comedy. And also, it reminded me of one of my favorite movies, which is Groundhog Day. So I was really wanting, for some bizarre reason, that scene. I really loved filming it.
Both Jillian Shae Spaeder and Willa Skye shared that they loved being able to work with you. What is some advice that you might have for other young women who may want to pursue acting or directing?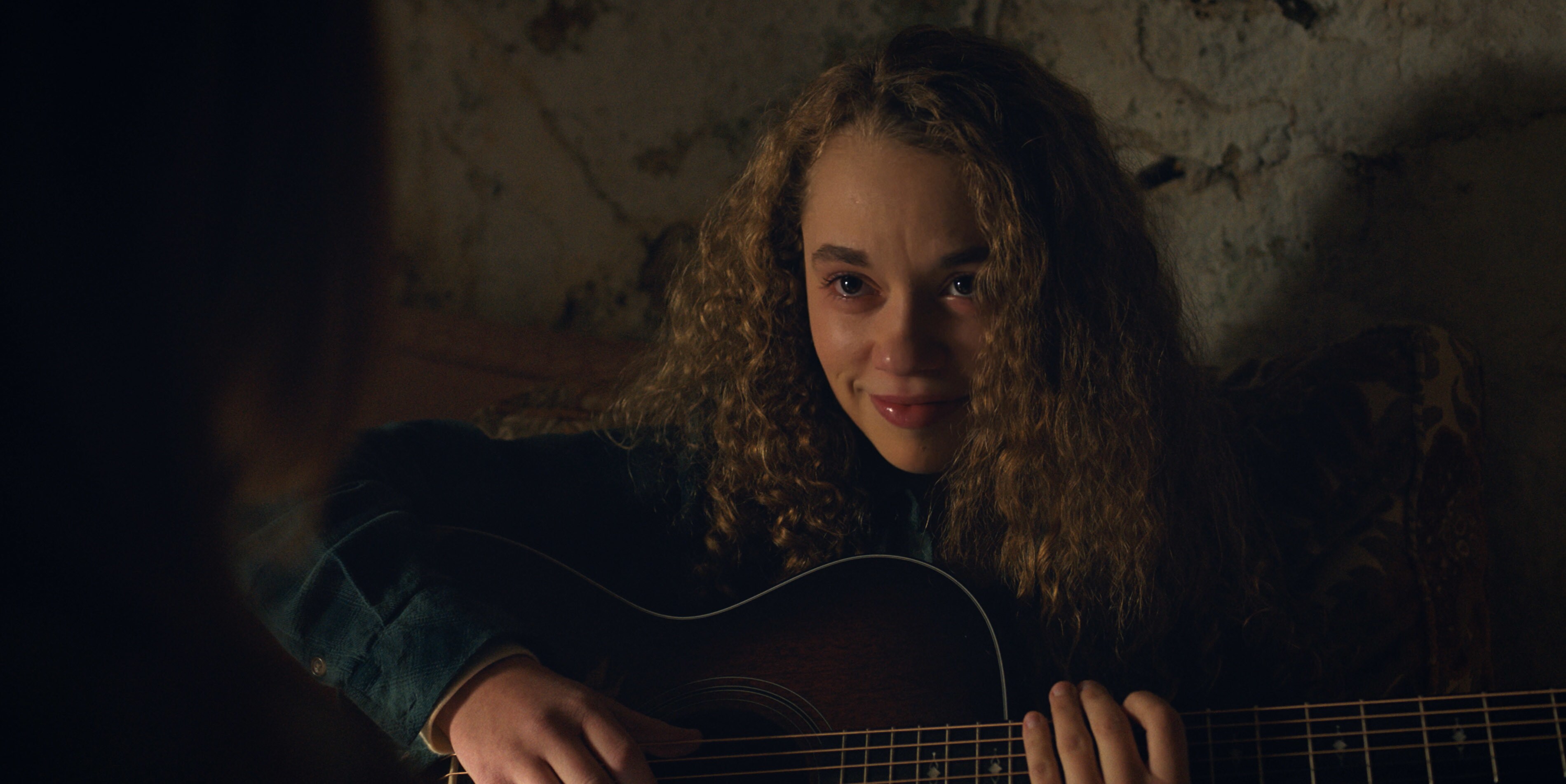 That's a big one. Those two girls are just a joy. And I think it was joy to work with them because they're decent human beings, as well, which is kind of crucial. They were both very kind and giving and childlike, and I think never lose that if you're trying to be an actor. They always came incredibly well-prepared, not just in terms of knowing their lines, but they really, really worked hard on bringing choices to the set and in rehearsals. And I think just a sense of positivity and choices. Bring choices to the day. Just come with an open imagination and have learned your lines.
Which would you rather have for a day, Eleanor's magic wand or Gary the magic raccoon?
That's a good one. I loved Gary, but Eleanor's magic wand because I could fix so many things. I could fix so many things in my life, and as a mother and a filmmaker that would be great. I would do that all the time. I'd fix all sorts of things. I'd fix hunger, I'd make peace in the world with that wand. It'd be great.
What is the overall message you hope families take from this film?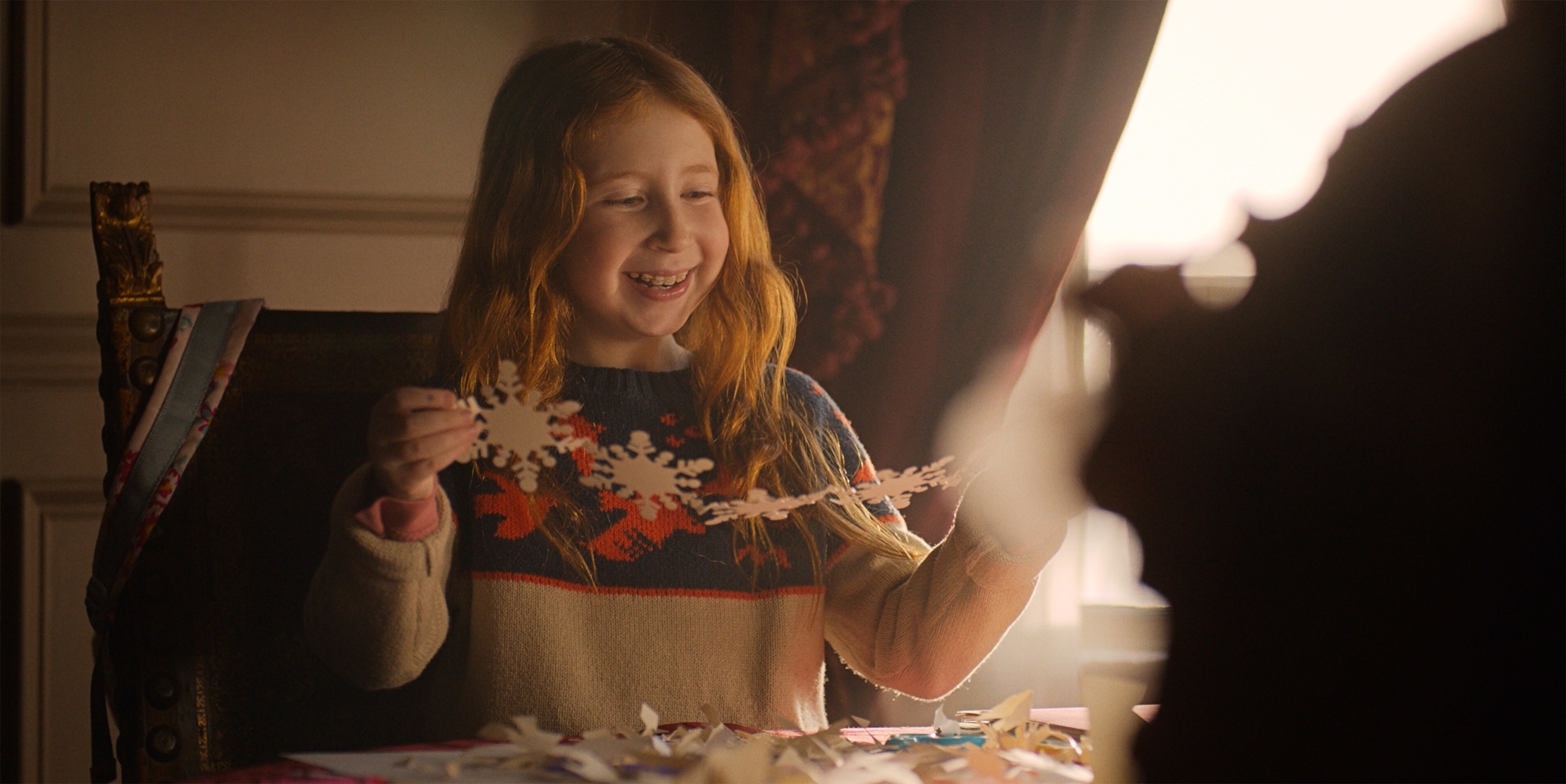 I guess the message, really, is there's a poignancy and a truth when Eleanor is forced to realize that all her old-school concepts about what constitutes happily ever after are outdated. And the real world, in all its amazing diversity, has alternative definitions of happiness. In the love of a child for his parent, in the love between a same-sex couple, in a simple friendship. And mainly in being accepted for who you are and accepting people for who they are.
[But] first and foremost, it's a holiday movie, and I made it very much with my family in mind. I['ve got] my 93-year-old mother, I've got a teenager, and then I've got a child of 11. So there's all generations. And really, most importantly, we all want to laugh. Trying to find something that suits all of those generations and makes them laugh would be— I would feel honored if we achieved that.
We'd say it was achieved! For anyone who wants to experience this new holiday classic, Godmothered, an Original Movie, is now streaming on Disney+, as part of #SeasonsStreamings!
For all the latest, follow Disney+ on Facebook, Twitter, Instagram, and YouTube!