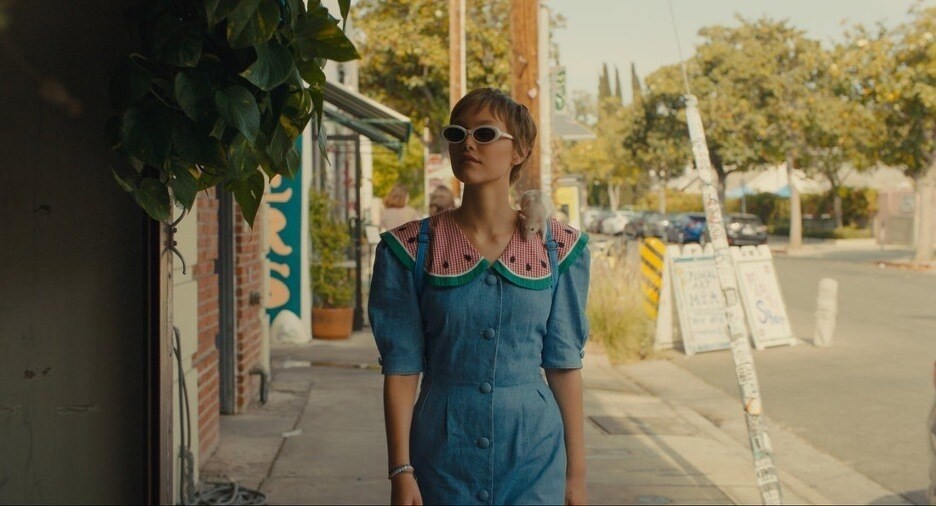 Stargirl is on the move again! In the new Disney+ Original movie Hollywood Stargirl, the enigmatic teenager must trade mountainous Mica, Arizona for the exciting sights and sounds of Los Angeles, California. Although she leaves many people and things she loves behind, she thankfully brings her dreams of stardom with her to the City of Angels. Soon, she discovers that boldly dancing to the beat of her own drum can help others find their rhythm, too.

In this sequel to the Stargirl movie (based on Jerry Spinelli's best-selling novel), Grace VanderWaal reprises her role as the vibrant and maturing Stargirl Caraway. Her mother Ana (Judy Greer) has landed a new job that puts them both on the road again. Yet on this new trip, it's Stargirl's new friends that truly make her trip special. Brothers and budding filmmakers Evan (Elijah Richardson) and Terrell (Tyrel Jackson Williams) are among the first people she meets at her new apartment building. Their friendship leads to an unexpected connection with her introverted musical idol, Roxanne Martel (Uma Thurman), who just happens to frequent the local bar. The resulting events unfold in ways that could never be imagined.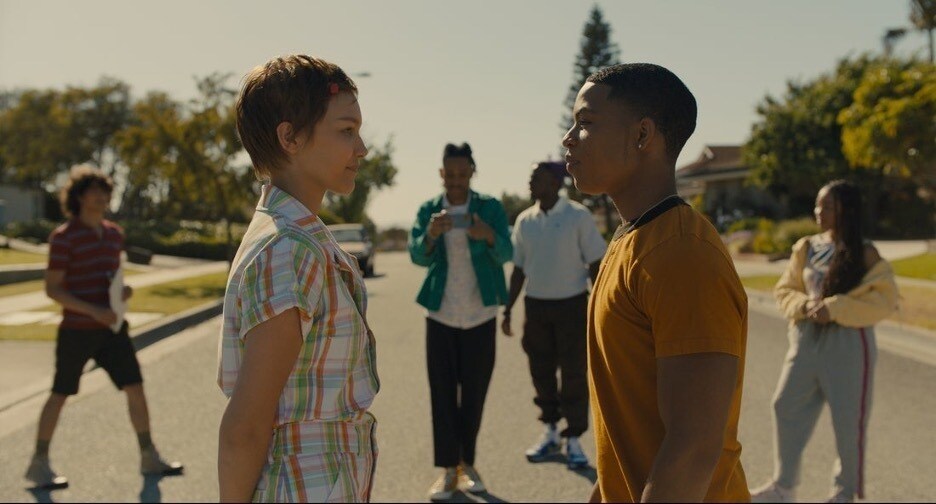 Hollywood Stargirl is an adaptation colorfully reimagined by director Julia Hart. "I love Stargirl, and I love Jerry's books. But I was excited about taking her out of Mica and into a larger world," said Hart. "Grace and I had a lot of fun in the development process of the sequel. You know, Grace was 14 when we made the first movie, and she was 17 when we made this one. That's a huge difference. We really wanted to honor both Grace's growth as a young woman and also Stargirl's, and how they're different and how they're similar." Compared to the very first Stargirl movie, this sequel allows for viewers to see her from a completely different perspective. "The first movie and the first book is obviously from Leo's perspective, and it's how he sees Stargirl," said Hart. "So it was really exciting to just get to have a whole movie through her eyes and her mind."

Stargirl's move to LA shows what happens when a big personality meets a big city. Without even realizing it, she fits in perfectly because she brings her own spice. "Part of why we ultimately chose Los Angeles is because we loved the idea of her coming into a city that was full of people like her," said Hart. The location is an important part of Stargirl's friendship with Evan and Terrel. Like so many in Los Angeles, Terrell dreams of being a filmmaker. Evan finds his calling as an actor in his brother's inaugural project. Together, they encourage Stargirl, who has only seen herself as a singer, to challenge herself and try acting too. Ironically, her decision to positively push herself and broaden her horizons in turn inspires a few people who had previously inspired her.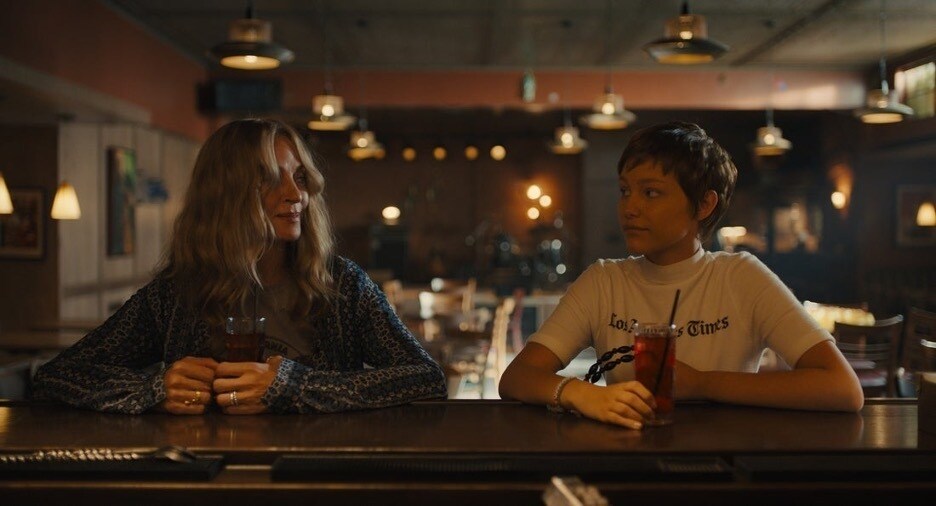 Hollywood Stargirl seizes the opportunity to share a coming-of-age story in a very unique way, putting a refreshing twist on a classic genre. Stargirl is still the same free-spirited girl, but she's becoming bolder. Even when obstacles arise for her in LA, but she never allows herself to be knocked down. "I'm just so happy to get to play her," said VanderWaal. "You know, she's growing up, she's seeing the world, experiencing different things. I think the difference in this one is that she's maturing and defining that maturity and what it really means to her."

The lights of Los Angeles glow even brighter with Stargirl around. "The endless optimism of Stargirl was really infectious," said Judy Greer during a recent press conference. "You can't drive home from work when you're making this movie and feel down at all, because she sees the world in a different way. Something that really sucked me in from the first movie was the way Stargirl just takes in information and spits out happiness and love and positivity."
Hollywood Stargirl is now streaming on Disney+. For more Disney+ news and updates, follow @DisneyPlus on YouTube, Facebook, Twitter, and Instagram.