You've got your Disney Parks tickets purchased and your dining reservations booked, but there is still one very important question left: WHAT WILL YOU WEAR? Oh My Disney has partnered with shopDisney to bring you the Oh My Disney Inspired By Collection, an adorably stylish, park-ready collection inspired by your favorite Disney characters!
I'll let you in on a little secret…this collection is near and dear to my heart because I had the amazing opportunity of consulting on this collection while it was in its early stages of production! My first official Disney design consultation project! AH! I'm so excited to even see that a few of my suggestions made it into the collection!
Here are five of my favorite pieces from the collection, in case you're looking for a little inspiration for how you could wear them on your next Disney Parks visit! Take a look!
Bread and Butterfly Crossbody Bag for a food crawl day:
When I was consulting on this collection, I was inspired by a recent visit to Tokyo Disney Resort, where they tend to celebrate not only everyone's favorite Disney characters, but some of the lesser known characters as well. I thought that the Bread and Butterfly would make for an adorable purse and the perfect accessory for any Alice in Wonderland fan or foodie!
I LOVE having a day dedicated to snacks when I'm visiting the Disney Parks, so it's only fitting that this purse would make the best accessory for that excursion! If you're visiting Disney California Adventure Park sometime soon, make sure to grab something from Jack-Jack Cookie Num Nums over on Pixar Pier! Over at Pandora – the World of Avatar at Walt Disney World Resort, give the Cheeseburger Bao Buns a try! I food crawl like a 5-year-old…can you tell?
Hades Beanie for Halloween at Disney Parks: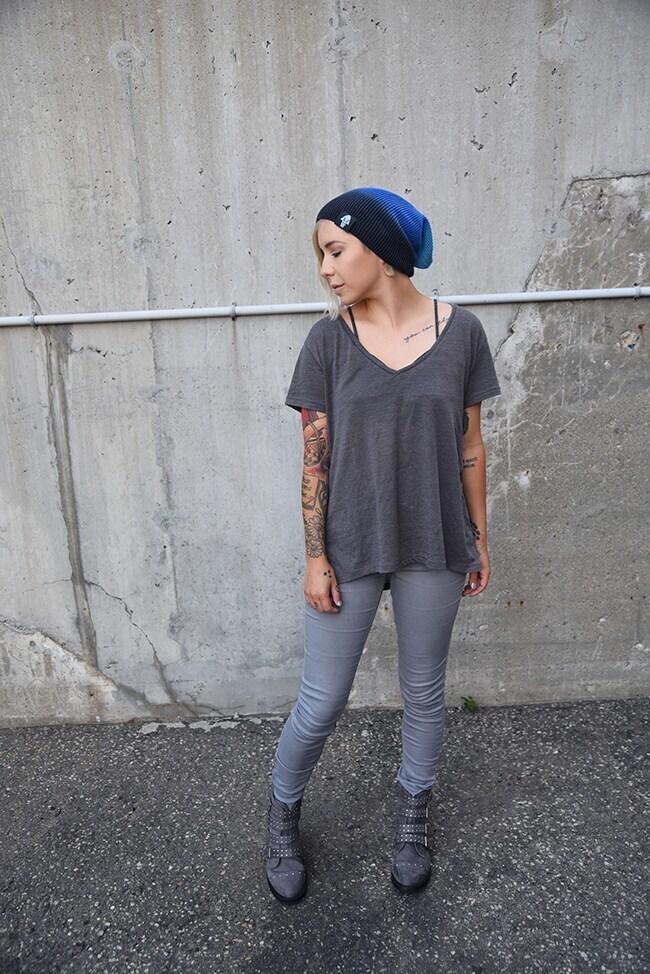 The world needs more Hades and Hercules merch—which is why I suggested that Hades be one of the focused characters in this collection. Whenever I put together a Hades outfit to go Disney bounding, I love using blue ombre hats – so why shouldn't he have one specifically designed just for him? His skull brooch is also such a key outfit detail, so I figured that every Hades fan out there would love to have it in necklace form!
If you're heading to Mickey's Not-So-Scary Halloween Party at Walt Disney World Resort or Mickey's Halloween Party at Disneyland Resort this season, you can show off your Hades style by pairing this beanie with the greyest outfit in your closet for the perfect Hades look! You can also pair all of the Hades pieces together and casually rock your Hades style wherever you go!
Lilo Dress for an Instagram day: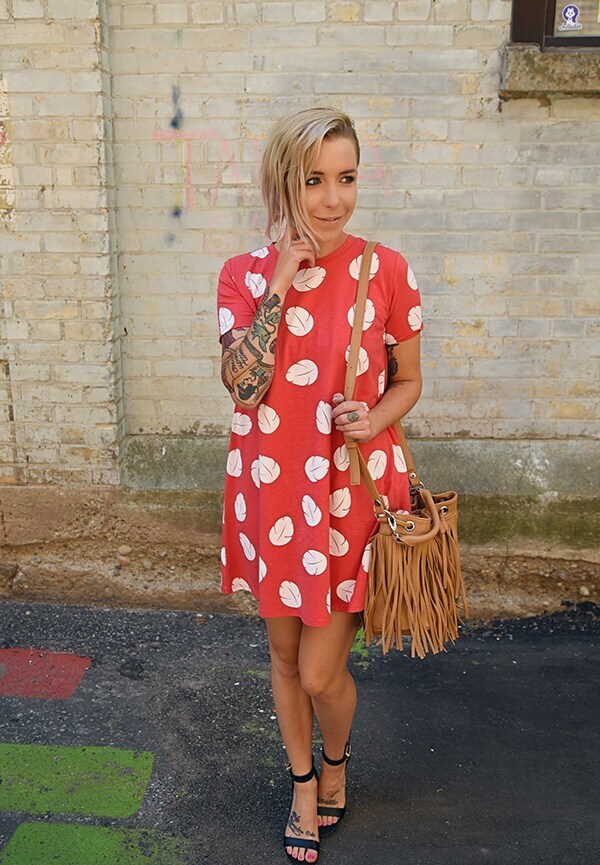 The perfect Lilo-inspired dress should pretty much be a Disney Style staple for every Disney Instagrammer out there! It can be worn as part of a Disney bound outfit, or just as an homage to your love for Disney in any average outfit—which is why this piece is perfect for an Instagram day at the parks.
If you're at Walt Disney World, make sure to head to Disney's Polynesian Village Resort to get all of your #OOTD photos! You may even run into Stitch while you're there! Talk about the perfect photo op. Oh, and make sure to hit up all of Adventureland's best walls! As if you need an excuse to buy a Dole Whip, this dress would look pretty cute paired with one.
Nick Wilde tee for a day on the attractions: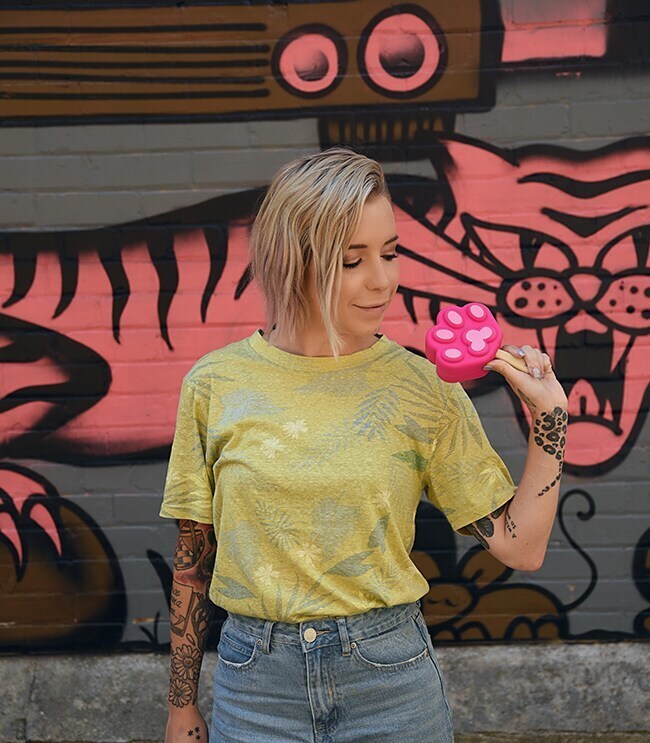 It's best to keep it simple for a day of rides at the Disney Parks! Simple … and Wilde! I love this t-shirt, inspired by Nick Wilde's button-up, because it is a great way to show off your love for this sly fox while also casually staying on trend by wearing oversized tropic prints!
Depending on your ride thrill level, the Finnick Coin Purse is a great way to store your spare change or jewelry! It zips shut and stores perfectly in most backpacks and purses, so all of your small belongings will be safe.
Cheshire Cat Tail Keychain for Disney Resorts at night: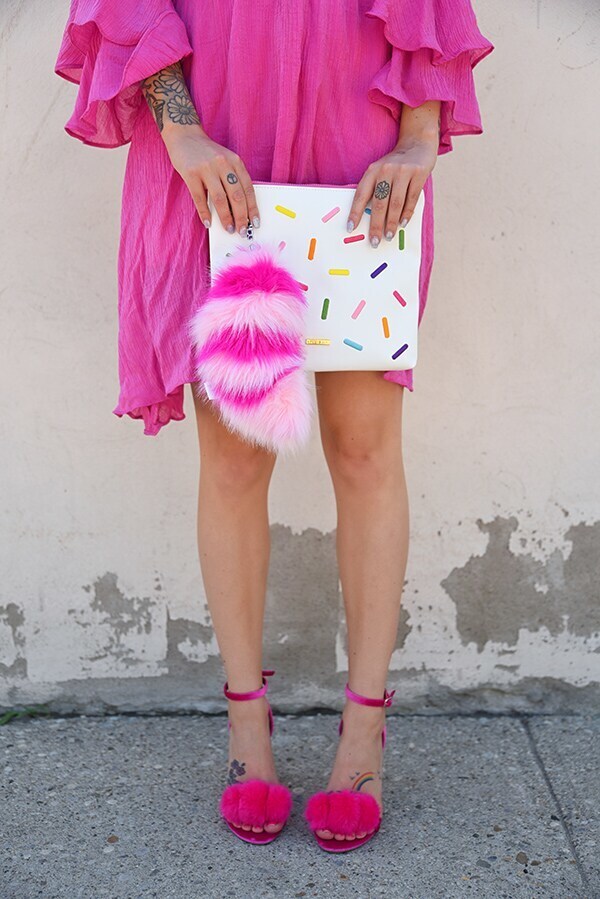 Disney Parks have lots of great spots for everyone to relax and enjoy winding down at night! Some of my favorite spots to visit include Pandora – the World of Avatar in Disney's Animal Kingdom and Walt Disney World's Boardwalk Resort!
Whenever I visit one of these spots, I always love to take my Disney style with me, which is why the Cheshire Cat tail keychain is so perfect! You can clip it to any purse for that touch of Disney magic!
It's hard to only choose five items from this adorable collection to highlight when there are so many cute items in the collection! Visit your local Disney store or shopDisney to view the entire Oh My Disney Inspired By Collection! Have fun putting together your character style!