And now, the moment you've all been waiting for… the amazing… the colossal… the stupendous… the eighth wonder of the world… The back side of water, on the big screen! That's right, the long-awaited film adaptation of Disney's Jungle Cruise is finally here, taking the Disney Parks attraction we know and love and bringing it to life. Actors Dwayne Johnson, Emily Blunt, Jack Whitehall, and Edgar Ramírez sat down in July to talk about their new movie, Disney's Jungle Cruise, when it first came to theaters and Disney+ with Premier Access.
Dwayne Johnson, who plays skipper Frank Wolff, is also a producer on the film. He explains of his decision to climb aboard the project, "I immediately just saw the potential of the opportunity to [adapt] a beloved and iconic Disney ride since 1955 when the park opened. This was Walt Disney's baby." And the spirit of the attraction is alive in this film. Jack Whitehall, who plays MacGregor Houghton, brother to Emily Blunt's Lily Houghton, says, "I would say the element to the Jungle Cruise ride that I like the most is that it doesn't take itself too seriously, and I think that that is definitely something that we took over into the movie." Blunt shares, "I know when [Dwayne] and I first met Jaume [Collet-Serra, the director], we both asked him the same question. We said, 'Well, what do you feel this movie's about?' And he goes, "You know, it's about love." It was so perfect, 'cause you could've talked about all the action, the spectacle, and the myths, and the legends, and all that. But that's when I knew in Jaume we had an innate romantic, and a world builder, and that's what you need for this type of movie."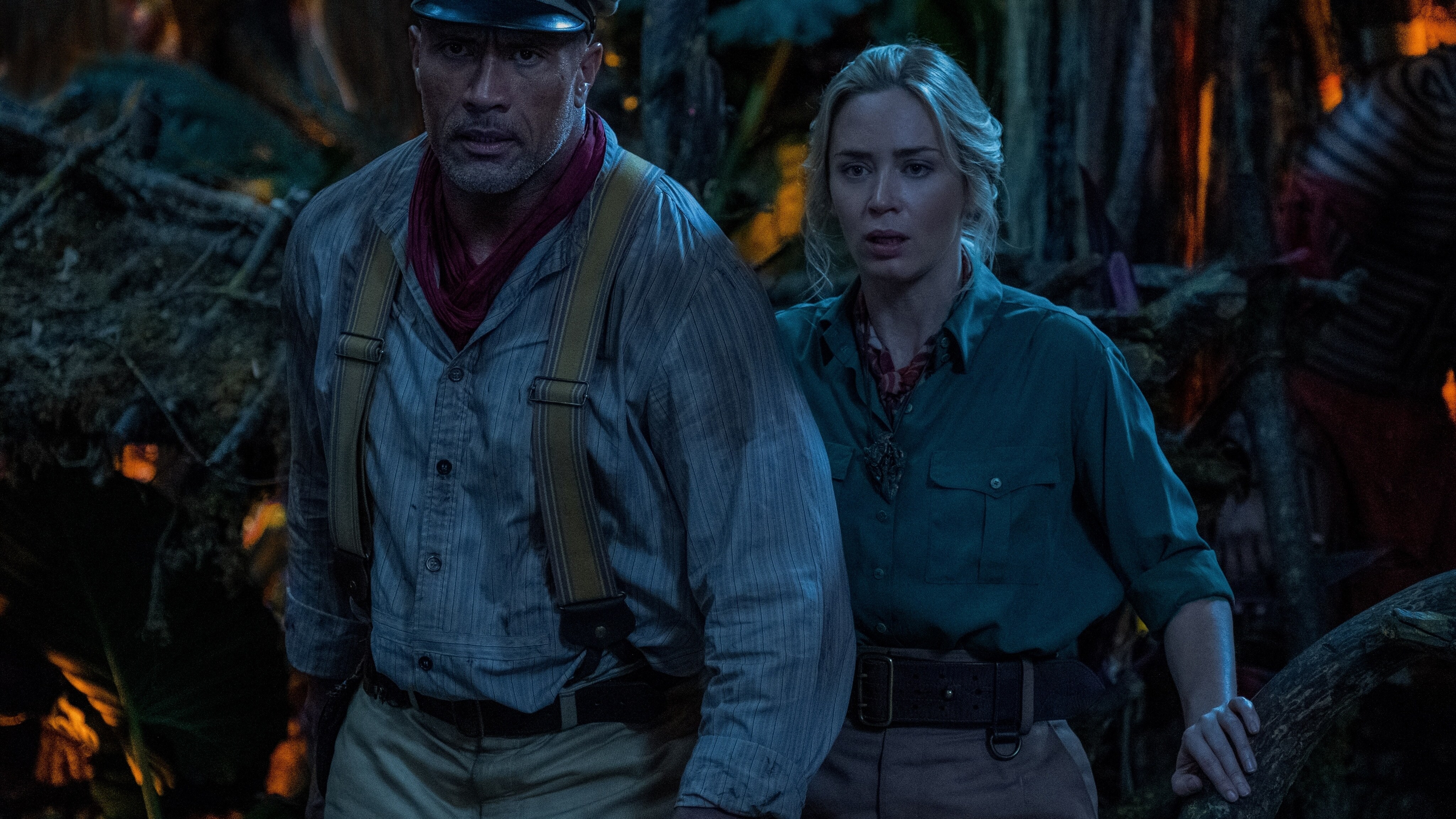 Blunt felt the chemistry between Johnson and herself immediately. "It was instant," Blunt shares. "We were pals for life immediately." Edgar Ramírez, who plays Spanish conquistador Aguirre, complimented Johnson and Blunt's chemistry and how it gave way to the fun banter seen on screen. "That tone, to be witty and romantic and funny, and snide but cute at the same time, that is very difficult. We as actors, we know that tone is very difficult to achieve, and you guys killed it," he exclaims. Though Blunt notes the hard work that went into achieving that electricity — "Tonally, we just needed to strike a chord that was really well-crafted, and that we curated with so much love," she also acknowledges, "It was like, I knew when we met. We had this rapport that, like, ping-pong, back and forth so quickly." Ramírez laughs, "I was a little bit jealous when I was watching the movie. It's like, 'Ugh, I wish I was a little bit more on that boat,' you know? Because I'm sure you had so much fun." And Blunt admits, "We did."
Because of the heart in this project, Jungle Cruise isn't your typical action-adventure movie. Whitehall explains, "I think what's so great about this movie is that all of the characters feel so fleshed out, and all of them have interesting backstories and are fully realized. In a lot of movies of this kind of genre, you'd have characters that are a little bit two-dimensional. But I think it's so great that we get to understand so much about each of these characters, and they all have reasons for being where they are. And it makes you invested in them, and it makes you care about them. It makes you really [go] on that journey with them." But the movie is still true to the fun inherent to the genre. Says Blunt, "[It] was made in the spirit of the films that we all grew up watching. Like, they are just joy bombs, and they're nostalgic, and I think we just needed to pierce people's hearts directly with the spirit of those films that we all loved as children." It's fitting, then, when later in the interview Johnson refers to Blunt as "the female Indiana Jones over here." Blunt shares that she personally feels more similar to the bold Lily Houghton than she does to her past role as Mary Poppins in Mary Poppins Returns: "I feel like Lily's sort of more of a mess. Poppins is so pulled together and perfected, and I don't feel I walk through life that way."
How could Lily not be a bit of a mess when she's traveling down the Amazon? The situation is ripe for comedy. Whitehall shares, "There was a fair amount of improv. The script was amazing, but also we were given the space to improvise and add stuff to it, and these two [Johnson and Blunt] created this environment where we were able to do that and it felt like such a safe space. Some of the great moments that you see in the film are genuine moments that we came up with in the moment, and Jaume was so good at encouraging that as well." Blunt shared that one of the most difficult scenes to shoot was when she and Johnson were swinging on a vine. The stunt itself would've been difficult enough, but then Johnson kept improvising dialogue, and she couldn't stop laughing. "For me, it was the most challenging because he would not let me get one straight take in. He pushed it so far every time to try and make me laugh on that vine swing. Every time, I was like, just tell me what you're gonna say this time, so I can be prepared." But no — "I wouldn't tell her," laughs Johnson.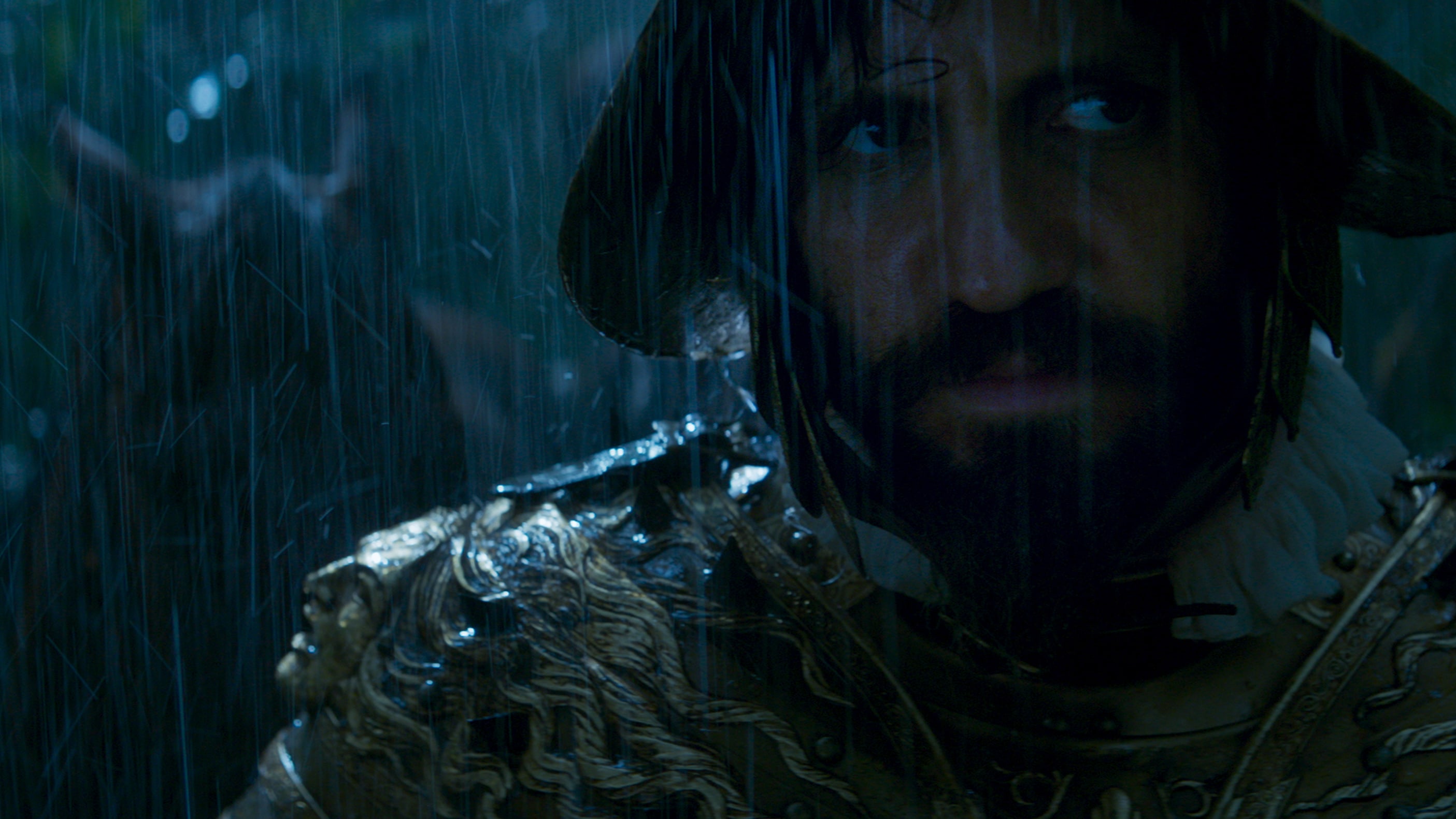 That vine swing comes as Johnson and Blunt's characters are trying to escape some villainous conquistadors, led by Edgar Ramírez's Aguirre. His character is frequently accompanied by a variety of Amazonian snakes, but luckily for Ramírez, who has a fear of snakes, they were mostly computer generated. "I was very happy that those snakes weren't anywhere near me during the shoot. 'Cause I'm super afraid of snakes, and we encountered some of them when we're shooting in Atlanta." Another person afraid of snakes? Ramírez's mother. After seeing the movie, she told Ramírez, "'Why didn't you tell me? I missed half of your performance because I couldn't look at you with all those snakes.'" But despite the snakes, Ramírez loved playing Aguirre. "He's misunderstood," he says. "It comes from pain." Blunt tells Ramírez, "I love that you were, like, this operatic bad guy," while Whitehall jokes that he understands Aguirre because "I'd be pretty angry if I had a load of snakes in my face all the time." On a more serious note, Ramírez, who is Venezuelan, said of the film's authenticity, "We shot in real locations and we dressed them to look like the Amazon. It's incredible. I come from an Amazonian country, and I saw the movie for the first time two days ago at the premiere. And guys — I'm so happy."
Later, when asked what they'd bring with them on an actual jungle cruise, Whitehall jokes, "Having rewatched the movie, the most useful element may have been taking a snake charmer, 'cause that seems to be the main threat in the film. Had they had a snake charmer aboard that ship, we would've been absolutely fine. That's where we got bogged down. So I would take a snake charmer." Everyone laughs.
Overall, the cast could not stop raving about how the movie manages to transcend genres. "[The movie] has such ambition and scale, and it's beautiful, and the sets are incredible, and the set pieces and the action — it's got all of that. But at the heart of it as well, it's not a movie that takes itself too seriously. It has wit, it has humor," says Whitehall. Of striking the perfect balance between all of these elements, Blunt shares, "It took a lot of tempering and beautiful conducting from Jaume who was just extraordinarily free-spirited with us in this massive spectacle of a movie." But Whitehall emphasizes, "It's got some of the best puns I've ever heard. It's got Dwayne Johnson doing a standup comedy routine," and Blunt adds, "Someone said the other day, 'Welcome to the pungle.'"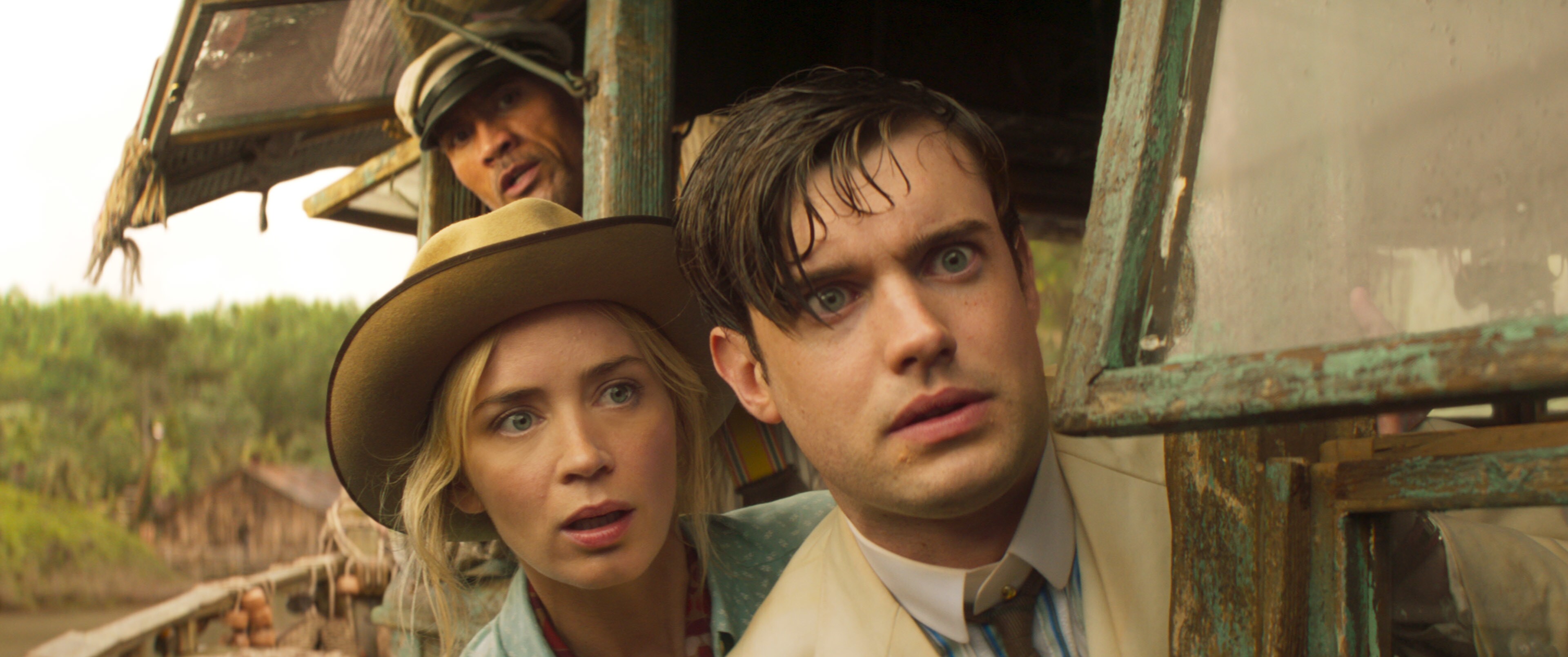 Be sure to catch a ride on Disney's Jungle Cruise, now streaming for all Disney+ subscribers. Check local availability.
For more Disney+ news and updates, follow @DisneyPlus on YouTube, Facebook, Twitter, and Instagram.