Looks like a vacation in France is next on our bucket list because new adventures are coming to Disneyland Paris! This morning, chairman and CEO of The Walt Disney Company Bob Iger announced plans for Walt Disney Studios Park in Paris to undergo a two billion euro expansion that includes adding new areas based on Marvel, Frozen, and Star Wars. A lake will be the new hot spot connecting these three areas, which will each offer all-new attractions and thrilling experiences. Disneyland Paris will be giving us the best of three worlds!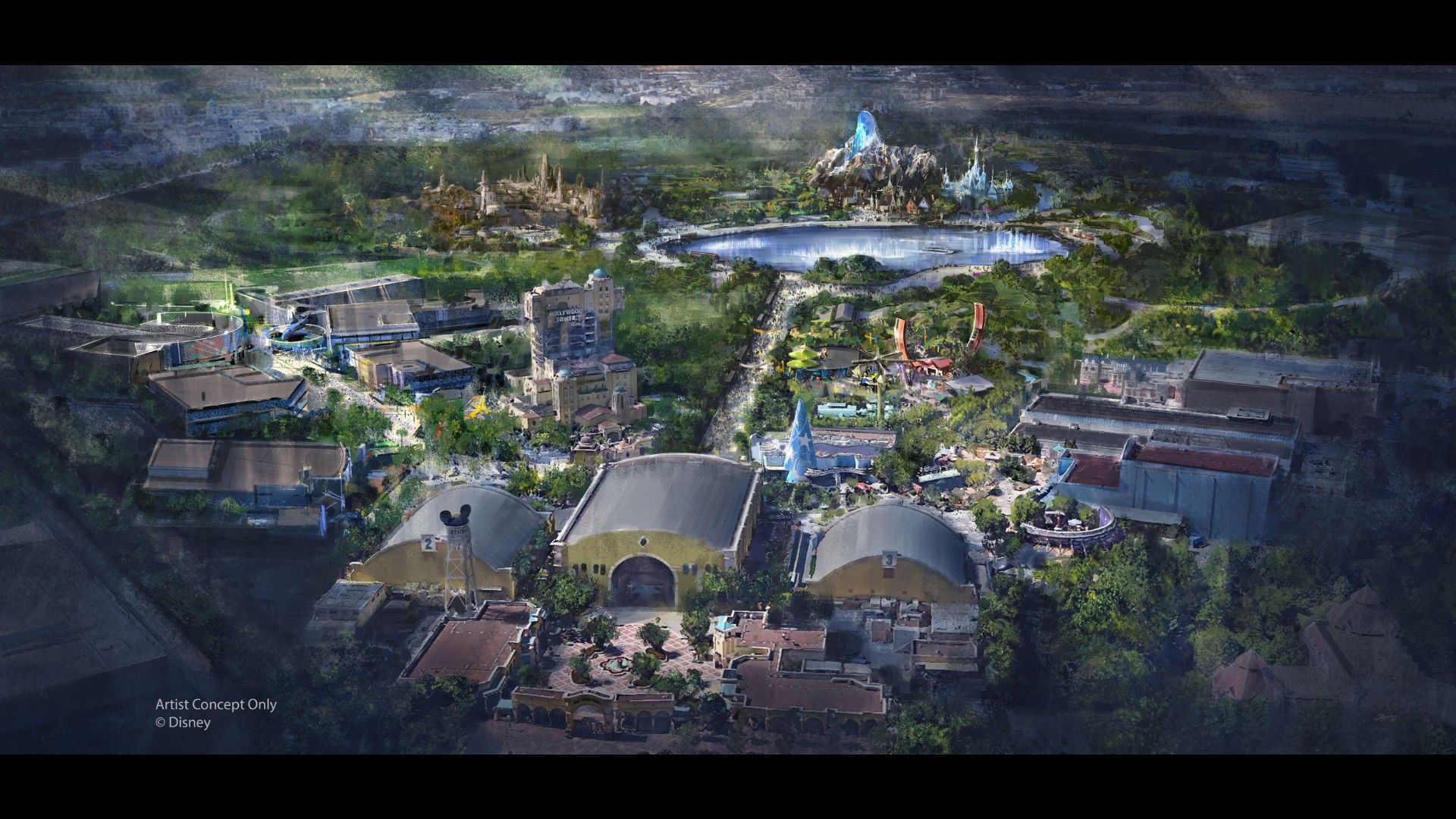 The expansion is a huge deal, as this will be the biggest upgrade to Disneyland Paris since its opening in 1992. Here's what Iger had to say about the exciting news:

We're very excited about the future of Disneyland Paris and continue to invest in its long-term success. The resort is already the leading tourist destination in Europe, and the transformative expansion we announced today will add even more of our beloved characters and unparalleled storytelling to create new lands, attractions, and entertainment that further elevate the guest experience and drive new opportunities for tourism in this dynamic region.
Developments for this multi-year project will roll out in phases starting in 2021. One of the new things we'll be able to experience is the reimagining of Rock 'n' Roller Coaster Starring Aerosmith, a high-speed and hyper-kinetic adventure with Iron Man that you might have heard about.
Disneyland Paris just celebrated its 25th anniversary last year, and it seems to only be getting better every year. Which new Disneyland Paris area are you looking forward to the most?