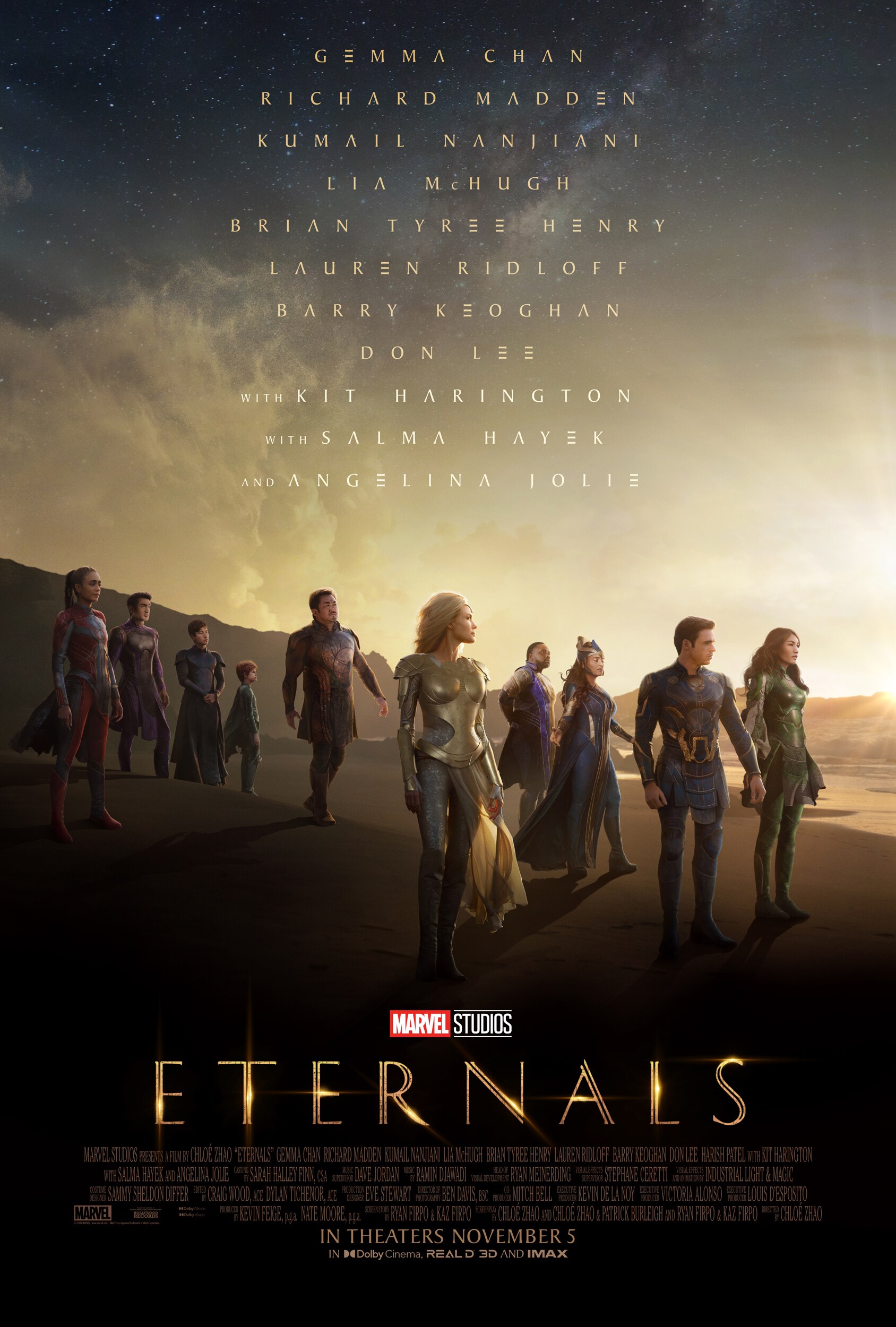 The wait for the next installment in the Marvel Cinematic Universe is almost over. Directed by Chloé Zhao, Marvel Studios' Eternals follows a group of heroes from beyond the stars who have protected Earth since the dawn of time. When monstrous creatures called the Deviants mysteriously return, the Eternals must reunite to defend humanity once again. Set on Earth over the course of 7,000 years, Eternals is an epic movie in every sense of the word. Disney News sat in on a recent press conference with producer Kevin Feige, writer-director Chloé Zhao, and actors Gemma Chan, Richard Madden, Kumail Nanjiani, Angelina Jolie, Lauren Ridloff, Brian Tyree Henry, Salma Hayek, Lia McHugh, and Kit Harington.
Though this is not the first movie after Endgame, it still represents a huge move forward for Marvel Studios. Producer Kevin Feige said, "In a post-Infinity Saga world, we wanted to make a bold new step and say, you don't know everything about the universe yet, and that there are these ten spectacular heroes who you haven't met, who've been here the whole time." And writer-director Chloé Zhao was the perfect person to bring the MCU into this new direction. Her pitch for the movie "started with me showing [Feige] a macro photo of sand, and then quoting a poem from [18th-century English poet] William Blake," recalls Zhao. "In that poem, Blake was trying to convey that you can see the endless beauty and the meanings of the cosmos within the smallest things you can find on Earth. So the vision of the film was to set up to capture that scale: something as large as the creation of the sun, and as intimate as whispers of lovers."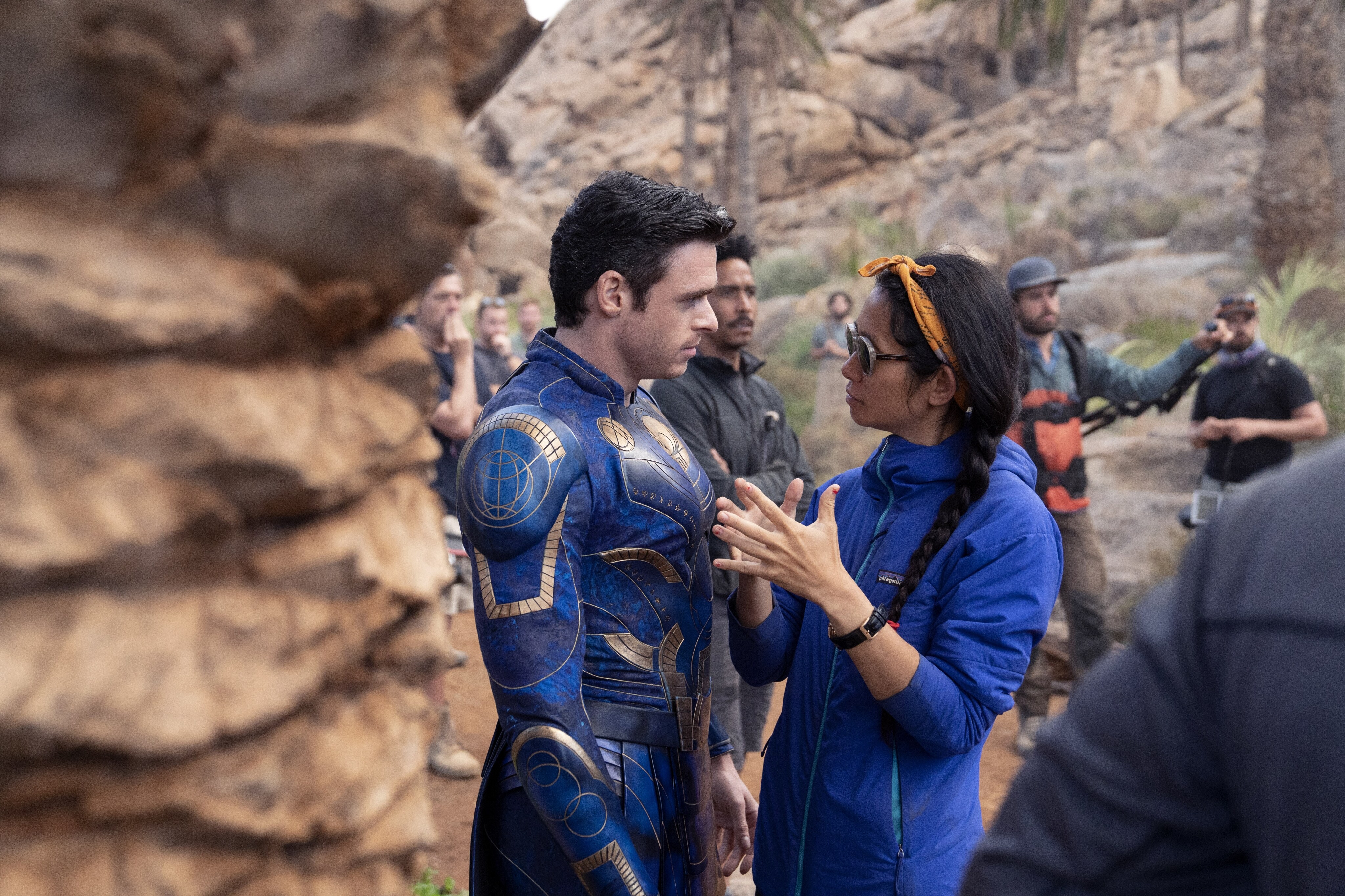 Each of the characters encapsulates that duality as well. Angelina Jolie plays the warrior Thena, who's suffering from a mental deterioration. Of what drew Jolie to the role, she said, "Her vulnerability... being within the same woman who is also considered very strong. I think we often [feel we] have to present [as having it] fully together... And yet I think she holds both [strength and vulnerability], which most people do. It's important to see." Gemma Chan plays Sersi, whose powers are tied to the earth with the ability to transform one earthly element into another, like turning a rock into water. "Yes, Sersi is a Super Hero, but her powers are not the most obvious or the flashiest. She's not the best fighter," shared Chan. "But what she does have is empathy, and a real affinity for humankind and Earth… Going on that journey with that character was one of the enjoyable things about the film [for me]. It's kind of her coming-of-age, even though she's thousands of years old. But she learns to trust herself and to grow into her own power."
The dichotomy between power and vulnerability was not limited to the female characters. Richard Madden plays Ikaris, who is likely the strongest Eternal — but he's also deeply in love with Sersi. "Ikaris is such a soldier, but his decisions are driven by love, and he wrestles with that," Madden explained. "He's trying to bury that love because it gets in the way of his duty, and [he] is constantly wrestling the two. And that's what made it really interesting for me... when you're trying to stick to duty, but your feelings get in the way. It's this eternal soldier wrestling with that." Jolie believes that Zhao cast all of them to bring out that struggle. "That's one of the special things that Chloé brings to this," she said. "She's known for bringing reality to a film. So a lot of us were cast to bring out something from our own lives, something within ourselves, that maybe we weren't even aware of. So, [Thena] is maybe the most fantastic Super Hero I've ever played, and yet my children said [they] thought it was the most like me."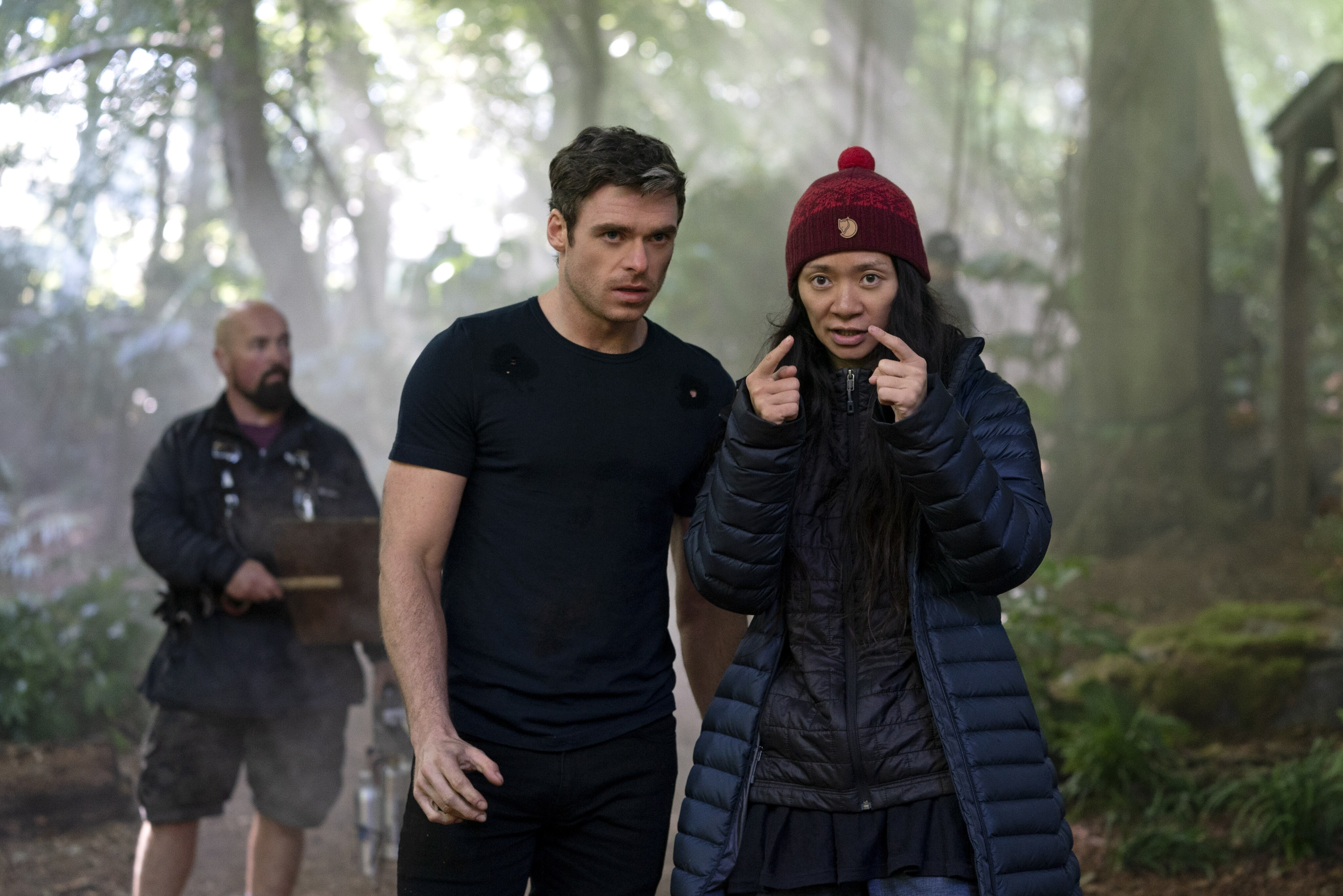 The other thing about the casting is that many of the actors would never have thought of themselves as Super Heroes. Salma Hayek, who plays lead Eternal Ajak, shared, "I [don't have] the normal Super Hero [figure]. You know, I'm not muscular. I don't look like that. I'm Mexican. I'm Lebanese. I'm... in my 50s. And they let me do my [own] action scenes." Brian Tyree Henry, who plays Phastos, had a similar reaction. He said, "I remember the first time that they were like, 'So, we want you to be a Super Hero.' I was like, 'Cool. How much weight do I have to lose?' And Chloé said, 'What are you talking about? We want you exactly as you are.' And to be a black man, to have someone look at you and say, 'We want you exactly the way you are,' is unlike anything that I've ever felt." He knew, too, how his presence on screen would connect with viewers. "It triggered me being an 11-year-old kid who's watching these Super Hero movies, and not ever seeing anyone like me reflected. I would take these posters and put them in my locker and just hope that one day there would be somebody representing me and the way that I am. And I truly believe that moment started when I sat down with Chloé. It's unlike any feeling I've ever experienced."
Lauren Ridloff as super-fast Makkari is the first deaf Super Hero in the Marvel Cinematic universe. She speaks through American Sign Language, and helped create the signs for each of the Eternals' names. For instance, the one for Kingo, played by Kumail Nanjiani, combines Bollywood and the finger guns his character's power flows through. The diversity of the cast was a major draw to the role for Angelina Jolie. "Really, it was the cast. It was the idea of what this family would be. And I just wanted to be a part of this family before I even knew very much about who I was going to play," she said. But Kevin Feige said that the diversity of the cast was crucial. "Well... you can't do the history of humanity without the heroes looking like a cross-section of humanity. And that is really what the goal was." To that, Kumail Nanjiani added, "Obviously the diversity of the cast and this team is something we talk about a lot. But the way [Chloé] approached it was so interesting. It wasn't as if to make a point; it's as if to say [that] this is how things should always have been. It felt extremely natural." But Zhao shared that the tone was set for that before she even joined the project, particularly in regard to the genders of certain characters being flipped from the comics to the movie. "When I came to the process at the beginning, I read a treatment that Kevin and the team at Marvel Studios put together. And those decisions [had been] made, and it's probably one of the reasons that really drew me to [the project]," she said. "It wasn't just, 'Oh, let's swap a bunch of characters.' It was very specifically chosen, like the leader of the team to be a mother figure — each of the decisions were made on purpose."
The cast agreed that Zhao made them feel safe to take risks on set. Nanjiani shared, "Ultimately for me, all that came down to trust. It really did... usually my instinct with an opportunity like this would be — there would be a moment of excitement, and then fear. But just in meeting [Chloé], I was like, 'Oh, she's not going to let me suck in this thing. So if she wants me to do something, I'm going to do it.' Because I completely trusted her." That led him to agreeing to perform a Bollywood dance in the movie, something completely outside of his wheelhouse. Brian Tyree Henry agreed that he was able to go outside his comfort zone due to trust in Zhao. "It really piggybacks on what Kumail said. It came to trust. I truly, wholeheartedly trusted Chloé," he said. And Nanjiani added, "She had this whole movie, this whole universe in her head. I didn't understand it until I watched the movie, but I knew enough to trust her."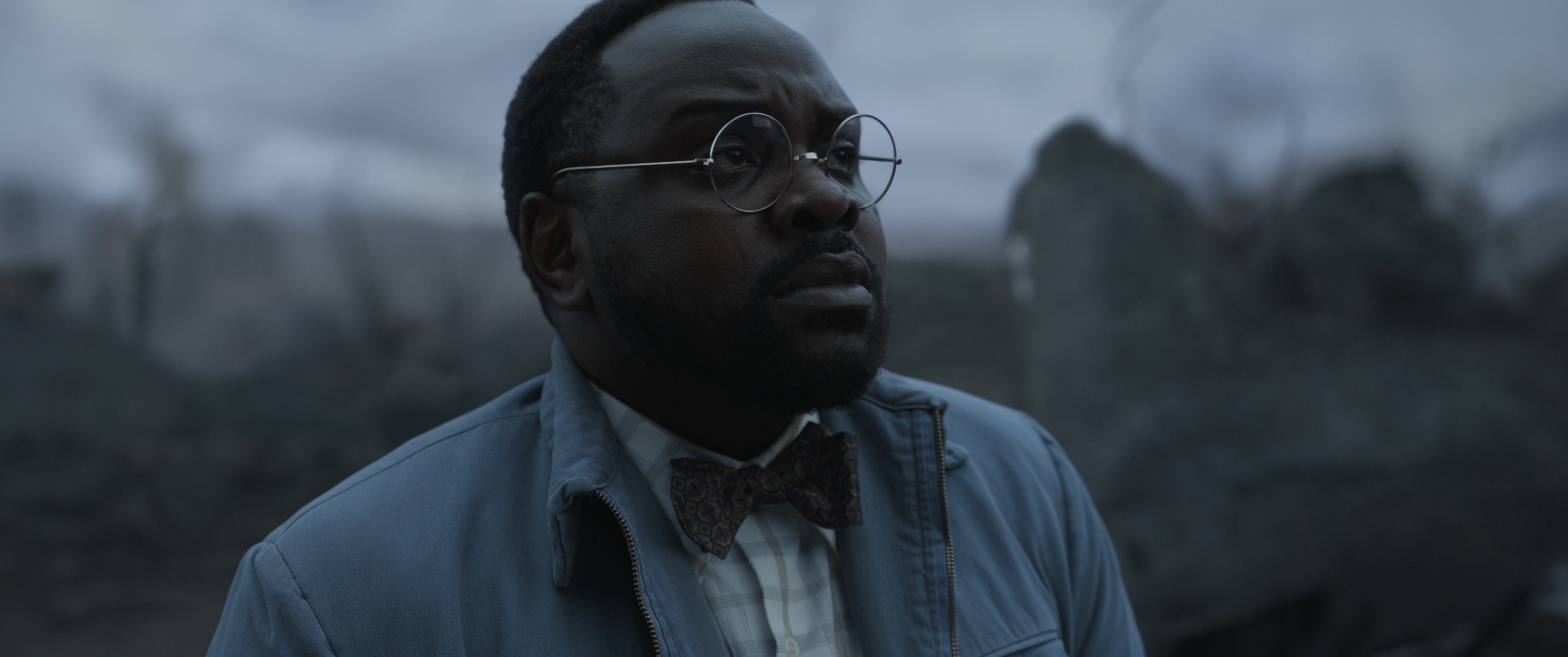 Henry spoke about how his character, Phastos, has to reckon with how his technological powers are used in the hands of humanity — and how it connected to his own feelings about humanity in real life. "Phastos predates everything and had to go through all these things, which could make someone lose faith in humanity very quickly. And I remember when I was coming to this project that I, Brian, had kind of lost faith in humanity, just looking at all the things that we've been through, what the images of black men were, how we were being portrayed, and how the power was taken from us," he said. But Phastos' journey gave him hope: "What I really love the most about Phastos is that through all of that... he still chose love. He still decided to have a family, even though he may have to watch them perish. He still tried to find a way to bring heart and love to everything he did, even though his genius was used against him. It just really resonated with me, with how I felt my place in society was, how we can be kings and queens and at the same time, they'll take our pedestal and take our superpowers from us. And so what I love the most about Eternals is that Chloé and Nate really just reinstilled that power back in me again."
The chemistry between Makkari and Druig in the movie was also drawn from the actors portraying those characters. Zhao shared, "Lauren, it was your first time meeting Barry [Keoghan, who plays Druig], the two of you started to just riff. You start to improvise. And I go, 'Wait, what's happening?' Sparks everywhere. Initially, that was not the intention. I think really it was from you guys meeting that we saw that and went, 'Maybe we should play into it.'" Lauren Ridloff, who plays Makkari, explained, "I feel like what actually brought them together is that they're both very [driven], and they both have a lot of power. They're very powerful individuals, and they're told to hold themselves back. They're mischievous, and they also have fun. And they have this fabulous planet, and their boss told them not to."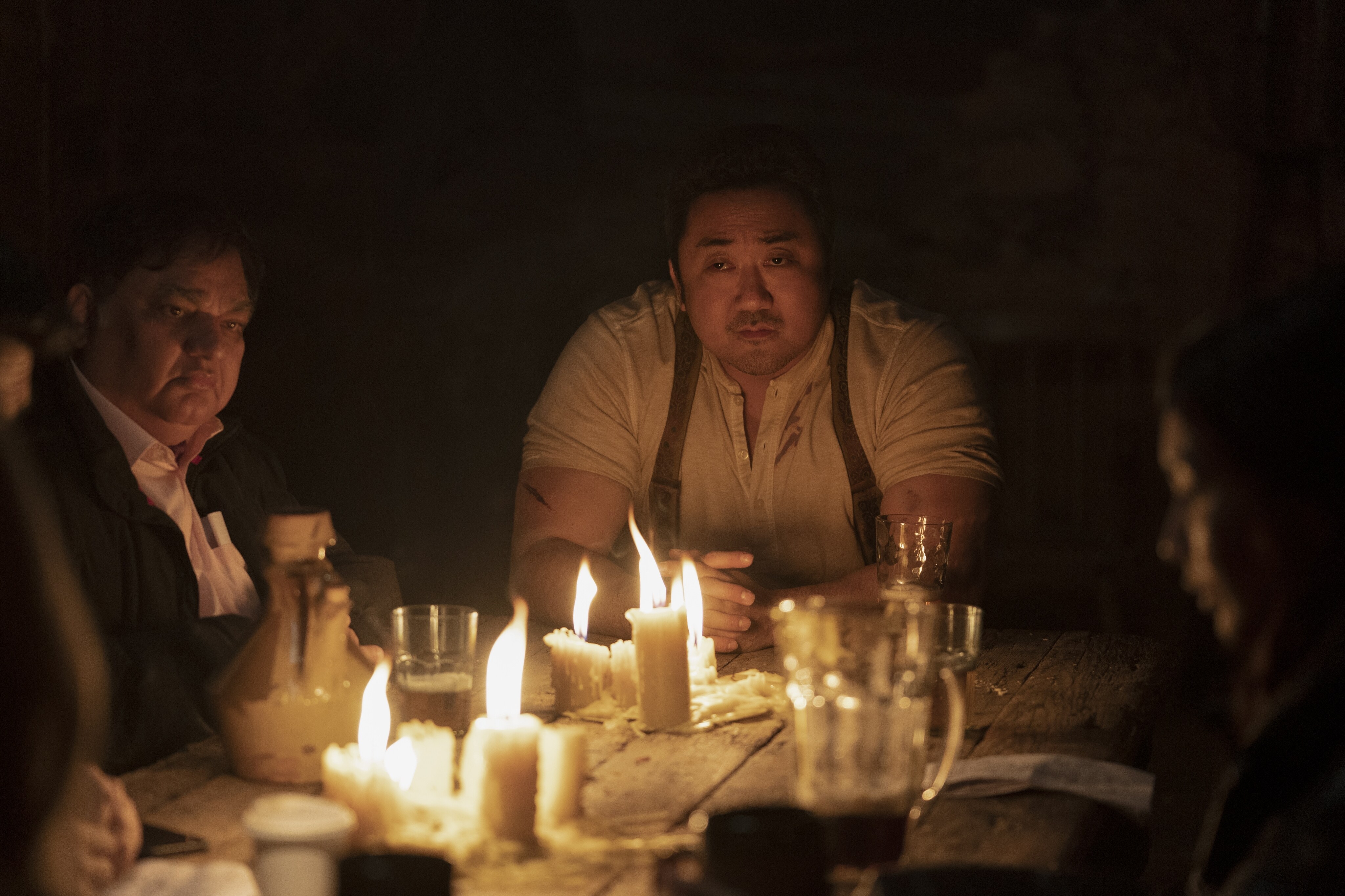 Likewise, Lia McHugh as Sprite drew from her real life to portray the 7,000-year-old Eternal trapped in the body of a child. "Well, in my real life especially, I've always looked younger than I actually am, and people always assume that I'm younger than I am, so I really related to Sprite in that way," she shared. "There are a lot of layers to Sprite. In every scene, she goes through a lot of emotions, but she expresses them in a sassy, temperamental way as an old lady would. Chloé said I should watch Maggie Smith. Sort of be like an old lady, but also have the wonderment of a child and want to be part of this world, but can't. So she deals with a lot of emotional stuff that the Eternals don't, really, being in the body of a child." Zhao adds, "Her character isn't always saying how she feels." Don Lee, a seasoned veteran of Korean cinema who plays Gilgamesh, protector of Angelina Jolie's Thena, drew upon his experience for the role. "I've done so many action scenes and action sequences... I'm still doing powerlifting. I've been boxing for 30 years. I'm always ready for another action film," he said. "But this is a little bit different, because I don't have a physical opponent. I have to use my imagination [for the] Deviants. I was always asking [Chloé], 'So, its head is about here? Or here?' I had to punch really high to hit his face."
Representing mortal humanity in a cast of Eternals is Kit Harington, who plays Dane Whitman. Of his role, Harington shared, "It was an odd movie for me, because I come in at the start and in some ways intro the movie, and then the movie goes in its own direction with this wonderful cast. So I felt separate from that, but I think the advantage of that is you do have a glimpse into the humans at the start, and you get a glimpse into who it is that these guys are really trying to save." But the very importance of his role was also its own challenge: "It's me and Phastos' husband and kid who are representing humanity, and I felt from the beginning that I had to represent something that was worth saving."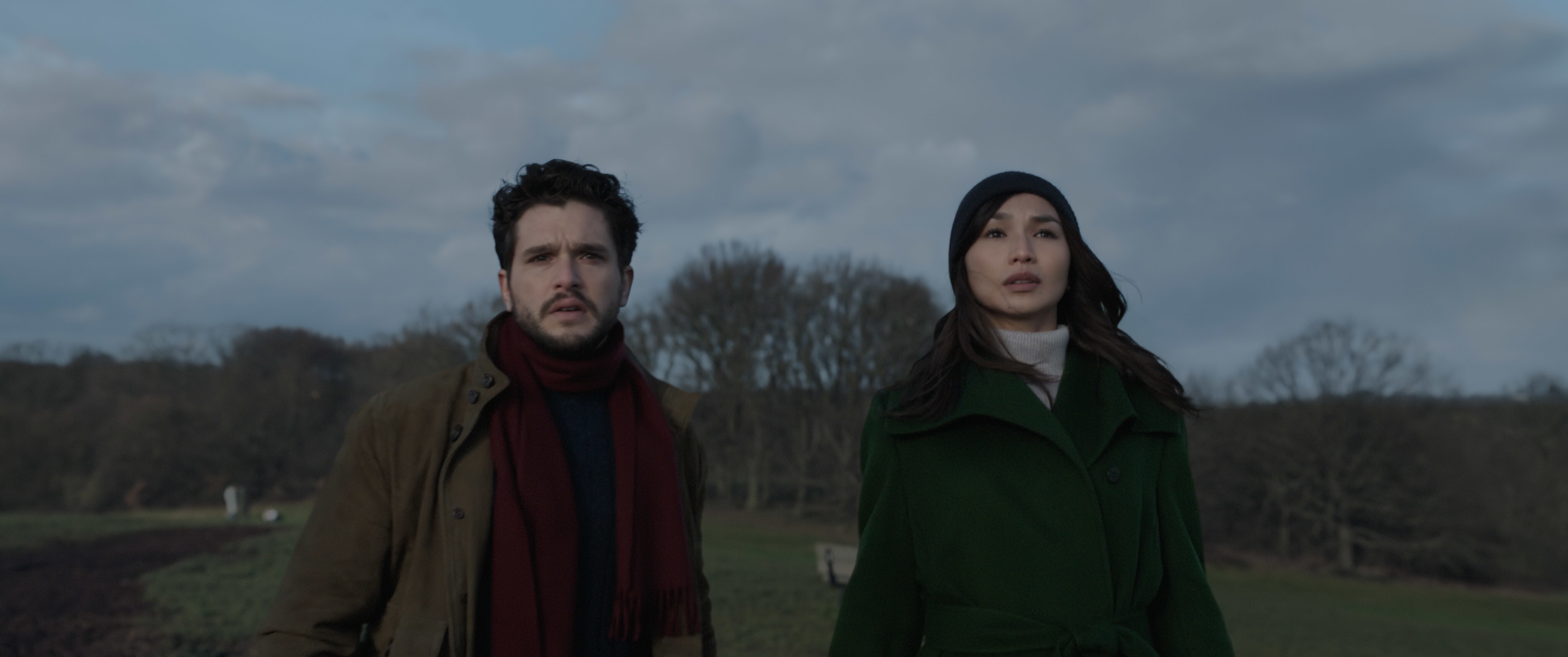 At the end of the day, it meant the world to the cast and crew to take part in this movie. As Brian Tyree Henry put it, "It was great to work with this beautiful palette of people, and make a family — because this is what families look like, this is what they are. And if not, this is what they should be. And I think what Eternals really brings to the surface is that this is a family… That is the one thing I hope everyone takes away from this movie — that the heart of humanity is still worth saving, and we can still bind and mend and do everything we need to through love."
Now fans can explore the characters, world, and stories in AR before you watch the film — introducing Marvel Studios' Eternals: AR Story Experience. Free and exclusive to iOS (compatible with iPhones & iPads, and on iOS 14 and above), Eternals: AR Story Experience is an extension of the film that allows audiences to step inside the world of Eternals in true Marvel Studios cinematic quality, before the film's release. Available in 13 languages. Head to the app store or marvel.com/eternalsAR to download.
Make sure to secure your spot to see the Eternals take on the Deviants for the fate of humanity in Marvel Studios' Eternals when it hits theaters November 5.