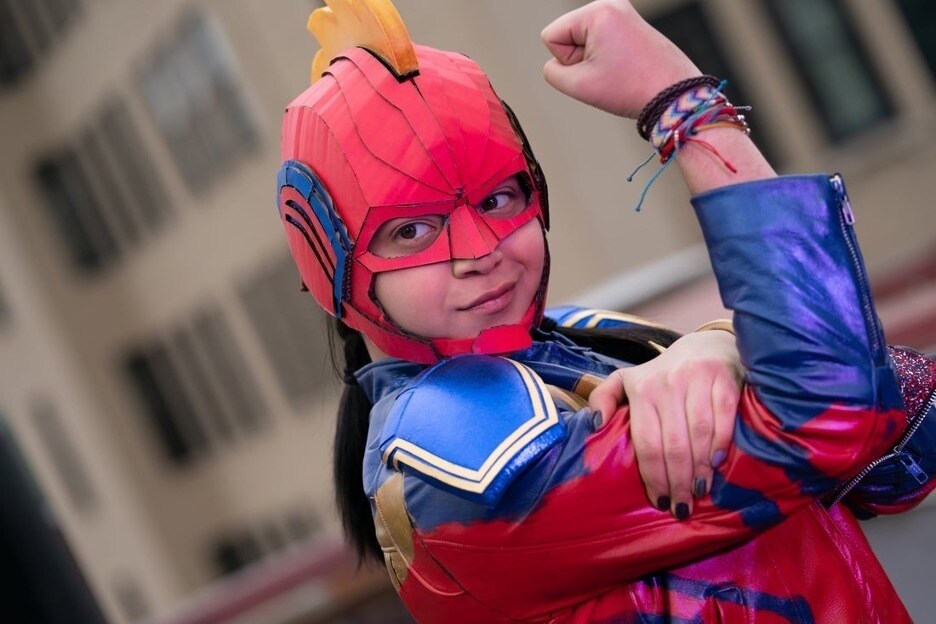 An electrifying Disney+ Original series from Marvel Studios is making history by packing a punch and a message. Now streaming on Disney+, Ms. Marvel follows Kamala Khan, an avid gamer and Marvel Super Hero fan with a colorful imagination. The teenager would love to be like her favorite hero, Captain Marvel, but her protective family wants her to come back down to Earth. When one unforgettable night changes everything, she discovers that she has far more power than she ever could imagine.

Featuring both the first Muslim and South East Asian Super Hero in the Marvel Cinematic Universe, Ms. Marvel tells an exciting tale with authenticity. The unforgettable cast includes Iman Vellani as Kamala Khan,Zenobia Shroff as her mother Muneeba, Mohan Kapur as her father Yusuf, Saagar Shaikh as her brother Aamir, Matt Lintz as her best friend Bruno Carrelli, and Yasmeen Fletcher as her close friend Naki. From in front of the camera to behind the scenes, Ms. Marvel has phenomenal creators and producers – Bisha K. Ali served as head writer and an executive producer, and the show was also executive produced by Kevin Feige, Louis D'Esposito, Victoria Alonso, Brad Winderbaum, Adil El Arbi, Bilall Fallah, and Sana Amanat. Trevor Waterson and Freddy Syborn served as co-executive producers, to name a few. The show is unique in that multiple directors have directed two episodes a piece. Adil El Arbi and Bilall Fallah directed episodes 101 and 106, Meera Menon directed episodes 102 and 103, and Sharmeen Obaid-Chinoy directed episodes 104 and 105.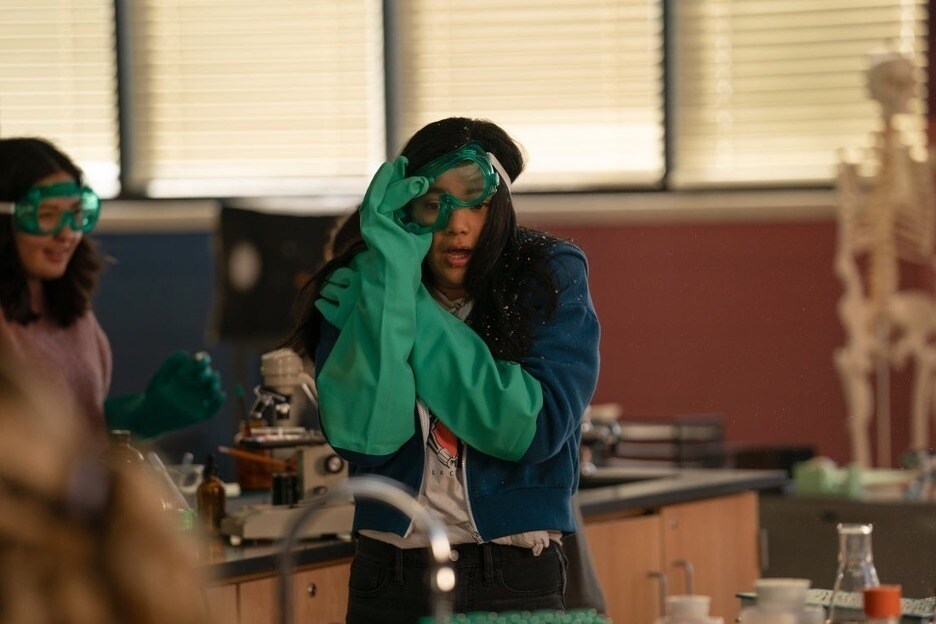 Ms. Marvel was creatively adapted from the best-selling comics in a way that fans will be proud of. "[The comic] had people from different backgrounds that never really read comics before showing up in comic shops for the first time because of what this meant and what it stood for," said executive producer Sana Amanat. "And I think that is really the merits of the success of this series." As one of the original writers of the Ms. Marvel comics, Amanat has watched Kamala Khan's story come a long way. "Having Sana around really felt like there are border lines of how we can do this and stay true to the character that's in the comic books and on the pages, and still add something new, add a freshness, add a vitality and a contemporary edge to what we're gonna see on screen," said Bisha K. Ali. "Every single person involved in this project loves those comics deeply, personally, from their full hearts. And I think we're all committed to that love."

Over the course of this live-action show, Kamala Khan discovers herself as Ms. Marvel. Her journey to becoming a Super Hero is perhaps a Cinderella story in that she comes from humble beginnings — she's not the popular girl at school, but she still finds a way to boldly carve out a space for herself. She's slowly amassed a solid fan base on the YouTube page showcasing her marvelous comic animations, And she even handcrafted her own Ms. Marvel suit to compete in a contest at Avengercon. "She doesn't have fancy tech or armor," said Amanat. "She's just a teenager from Jersey City trying to figure the world out when she's suddenly imbued with powers. And while her identity puts a different lens on this Marvel story, she is still so relatable."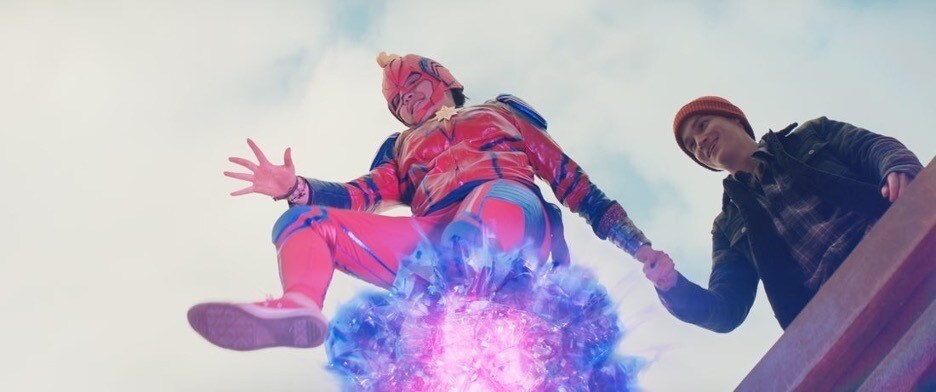 Ms. Marvel is the first role for Iman Vellani, who had never acted before but auditioned out of passion. "I literally got cast on the last day of high school," said Vellani. "I was hanging out with my friends, and I got a text from the casting director to come on a video conference call. So I come on the call, and it's [Marvel Studios president and Ms. Marvel executive producer] Kevin Feige and all the producers and directors. But I didn't even notice them, because I'm obsessed with Kevin Feige and Marvel. Kevin said, 'It's unanimous, we want you to be Ms. Marvel,' and I just went into complete shock."

A large part of Kamala Khan's bold story can be attributed to her family and their Pakistani ancestry, which is in many ways the root of her character's hard work and ingenuity. Her family moved to New Jersey in hopes of a better life, and the life they've fostered for their daughter is one that none of them could have imagined. Ms. Marvel perfectly captures the teenage angst of wanting to keep your family satisfied, while still having your own dreams as an individual. "[The show represents] our food, our music, the way the parents' relationship with the kids are," said director Sharmeen Obaid-Chinoy. "I wanted to make it cool so that anybody watching it would be like, that was my argument with my mom when I wanted to go out and she was like, 'There are going to be boys there. Stay home.'" In one way or another, Ms. Marvel is a story that many viewers will be able to parallel to their own lives — and in that way, Ms. Marvel will truly feel like home.
Check out the Marvel Studios' Ms. Marvel episodes now streaming, plus some extras on Disney+. For more Disney+ news and updates, follow @DisneyPlus on YouTube, Facebook, Twitter, and Instagram.