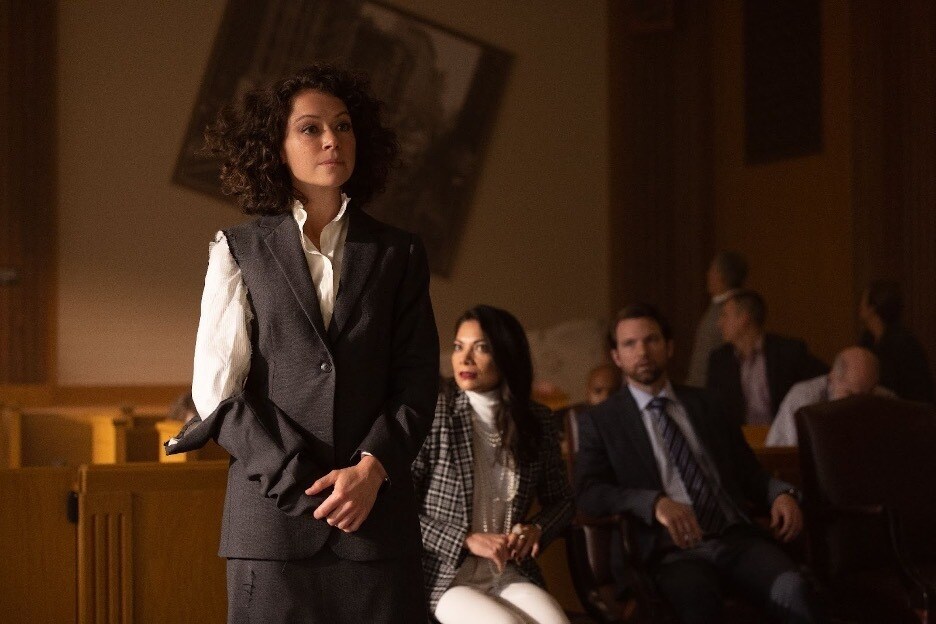 A high-powered attorney fights for justice in and out of the courtroom as a superpowered hero in Marvel Studios' She-Hulk: Attorney at Law, now streaming on Disney+. In this comedy series, Tatiana Maslany stars as Jennifer Walters/She-Hulk, a career-focused lawyer with superhuman clients whose future becomes larger and greener than she could've ever imagined. Supporting her through these changes is her best friend and paralegal, Nikki, played by Ginger Gonzaga, with appearances from the Hulk himself, Bruce Banner, played by Mark Ruffalo. The series also stars Jameela Jamil, Josh Segarra, Jon Bass, Renée Elise Goldsberry, Benedict Wong, and Tim Roth. Executive producer Kat Coiro directed six episodes in the series, with Anu Vaila directing the other three. Jessica Gao leads the writing team as head writer and executive producer. Together, this women-led comedy series brings wit, complexity, and strength to the MCU.

Although Jennifer Walters was familiar with Super Heroes, becoming one was never a part of her plan. When Jennifer and her cousin Bruce Banner aka the Hulk (Mark Ruffalo) get into a serious car accident, she ends up with Hulk-gamma irradiated blood — changing the course of her life forever. A passionate lawyer focused on building her career, Jennifer suddenly has to find a balance between the complexities of her new 6'7'' persona and her already complex life. Audiences used to seeing a character enthusiastically welcome their new superpowers get to see a different take on that scenario in She-Hulk: Attorney at Law — something that Jessica Gao and Kat Coiro kept consistent with the comics. The struggle unfolds in a relatable way, making this Super Hero feel that much more human. Maslany connected with Jennifer's resistance to her new powers, and she wanted to bring authenticity to that. "She's built this life for herself that she does not want to let go of. She's worked so hard to be a lawyer, and constantly has to prove herself. She's on this path, and when this thing happens to her, she has to contend with this whole other perception being placed on top of her with societal expectations of how and who she should be. So, to navigate those two versions was super interesting to me," she remarked.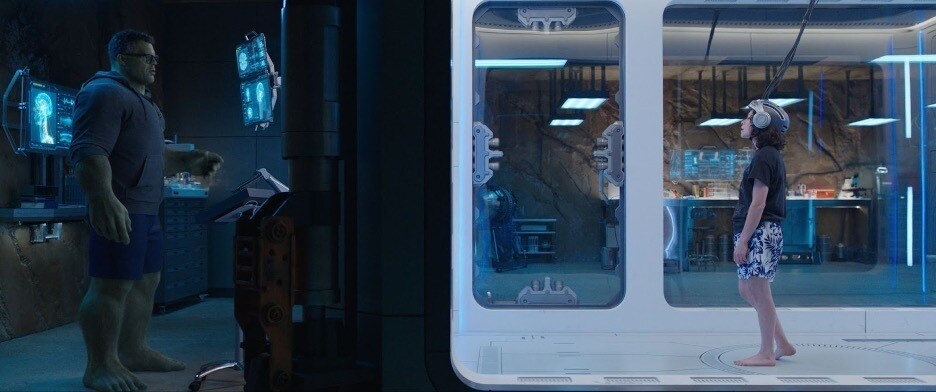 There are several other elements on screen that stay true to the comics, from the relationships to the quick-witted writing. The most notable aspect, however, is the breaking of the fourth wall. For Gao, this was one of the most important elements to carry over. "The Jon Byrne run [of She-Hulk comics] made me fall in love with this character, so the fourth-wall breaking, meta humor, and self-awareness was always a foundational element for me," she shared. And it's such a valuable component of the series because when Jennifer looks directly into the camera for the first time, audiences quickly realize that they're being invited to experience the events with her. The team played with different ways to bring this element in, evolving it until it was just right. Coiro wanted to make sure there was a balance, with the audience being brought in enough to feel the connection. On the path to figuring that out, Gao said, "We went through a long journey – how much is she talking to the camera? Is she talking directly to the audience? Is there another meta element? Is she speaking to somebody else behind the scenes? There was an iteration in the scripts where instead of talking directly to the camera, there were text boxes like editors' notes in comics, and she was interacting with the editors' notes that would be on screen. We eventually scrapped that idea, but we went through a lot of versions of how she would do it."

This plays a major role in what makes the series unique. It's a hyper-aware series in which the audience and Jennifer are going through these experiences together. Maslany felt as though this was a part of who the character is, noting, "I think there's something about She-Hulk's awareness — where she's able to go from Jen to She-Hulk seamlessly while her consciousness stays the same, and she's aware of the audience — that feels like an extension of her superpowers." Maslany being so in tune with her character helped bring both Jennifer and She-Hulk's humanity to the screen. "What's great about Tatiana Maslany as Jen Walters and She-Hulk is that she was able to immediately make this feel like a real human being," Gao shared. From her resistance to her relationships, the recurring theme in Maslany's performance can easily be labeled relatable. Coiro added, "From [Maslany's] previous work, we knew that she had a range and could embody so many elements of the human experience. What's so interesting and different about Jennifer is that she maintains her sense of self, and yet her sense of self is influenced by the way she presents when she changes… So, it required a nuance of performance that only Tatiana could give."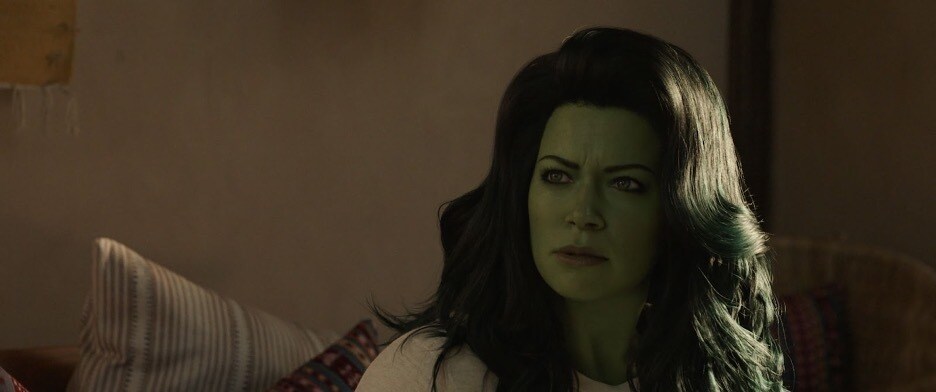 While Maslany brings Jennifer and She-Hulk to life, she credits the team for developing a script that made it possible for her to do that. Maslany explained, "Because the script zeroes in on real human dynamics, it was easy to bring those dynamics to the camera. A lot of the characters have this ring of truth that was very easy to bring." Ginger Gonzaga, who plays Jennifer's best friend Nikki, related to her character so much that she felt as though she was "cheating the show" because it felt so natural. Coiro praised her for bringing so much of herself to the character, and added, "We all had this very collaborative spirit where everybody imbued their parts and their roles with elements of their personal selves." This approach to telling the She-Hulk story gives both seasoned and new Marvel fans an opportunity to connect to the story in ways they might not have before — which was Gao's hope. She shared, "I hope that people who love Marvel will see that this is a whole new area of Marvel that they now get to enjoy. And I hope that people who didn't feel like there was a place for them in the fandom of Marvel, or didn't feel represented, now feel like they finally get to see that."

Check out Marvel Studios' She-Hulk: Attorney at Law, now streaming on Disney+. For more Disney+ news and updates, follow @DisneyPlus on YouTube, Facebook, Twitter, and Instagram.