We already have on our party hats for Mickey Mouse's 90th anniversary, but now we're adding a Mickey tee to the getup after seeing a sneak peek of an installation coming to "Mickey: The True Original Exhibition."
Check out this super-sized Mickey tee installation, one of artist Amanda Ross-Ho's large-scale t-shirt works that will be displayed at a special exhibit in Chicago from September 27–October 25!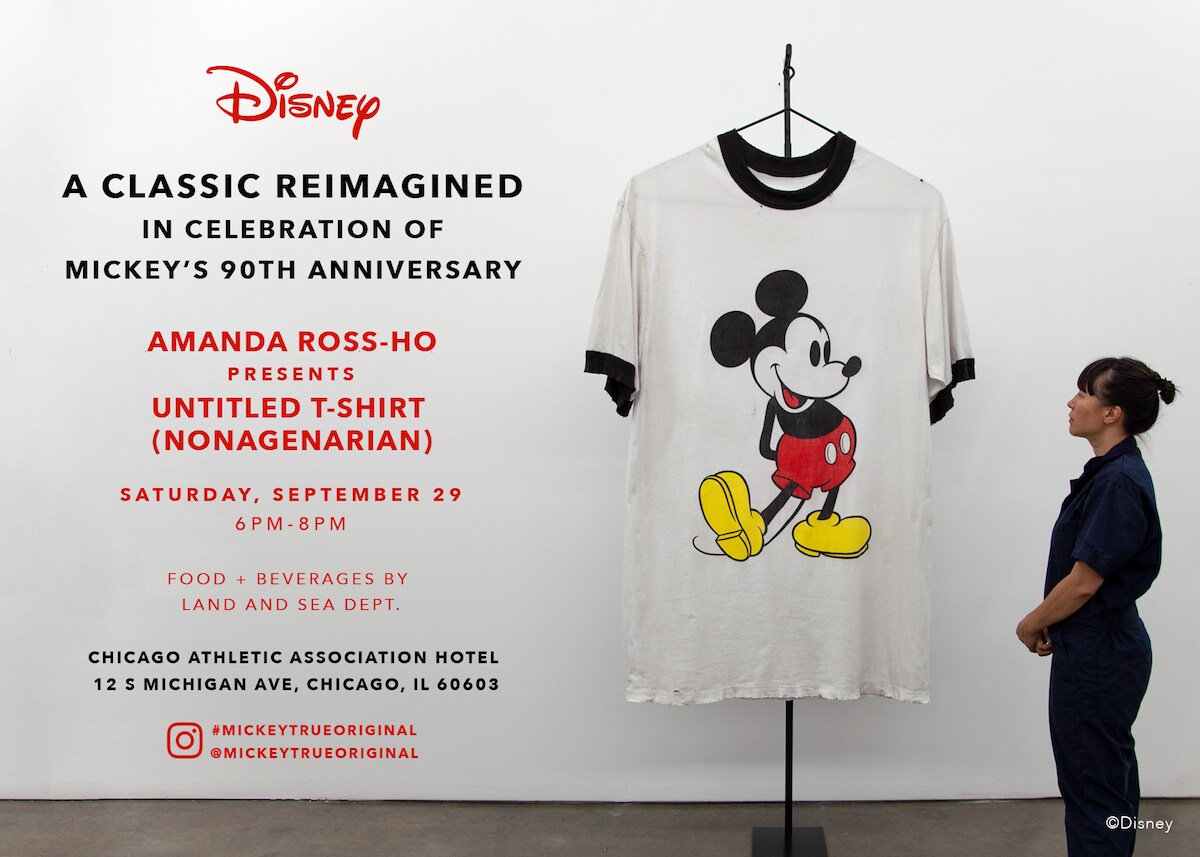 Currently picturing ourselves taking a nap in this comfy oversized tee! It symbolizes one of the world's most widely recognized apparel items: a good ol' Mickey Mouse t-shirt. Ross-Ho lives and works in Los Angeles, but her art has been exhibited widely, both nationally and internationally. We have to witness this work of art in person!
Ross-Ho will do an art talk on Saturday, September 29 from 5:00 p.m. to 6:00 p.m., followed by an opening reception for the installation in the Chicago Athletic Association Hotel lobby on September 29 from 6:00 p.m. to 8:00 p.m. Did we mention there will be free food and drinks? Because there will totally be free food and drinks.
After the installation closes in Chicago, you can find the artwork from November 2018–February 2019 at "Mickey: The True Original Exhibition" in New York City—tickets are on sale now! We can't wait to see all of you there rocking your coolest Mickey tees!