If you're looking for more ways to celebrate Mickey Mouse, we just learned some exciting news!
This fall, we will all be able to immerse ourselves in "Mickey: The True Original Exhibition" – a 16,000 square-foot interactive pop-up art exhibition, celebrating all things Mickey for his 90th anniversary! We're so ready to walk through the evolution of reimagined Mickey moments, from his Steamboat Willie days to the icon we know today. Bob Chapek, Chairman of Disney Parks, Experiences, and Consumer Products, said of the celebration:
"As Walt said, 'I only hope that we never lose sight of one thing—that it was all started by a mouse.' From 'The True Original Exhibition' to a year-long celebration in our parks around the world, we are honoring the deep connection that families and fans have made with Mickey and Minnie Mouse for nearly a century."
This magical exhibit will be curated by designer Darren Romanelli and will showcase the talents of many contemporary artists including Kenny Scharf, Amanda Ross-Ho, and Shinique Smith. Before the grand opening in November, these talented artists are giving us a little taste of what's in store! Scharf, Ross-Ho, and Smith will preview their installations in three pop-up locations across the country, each of which pay tribute to iconic Mickey Mouse merch through the ages: a Mickey Mouse watch, t-shirt, and plush. We can't wait to see their unique takes on the true original spirit of Mickey in the coming months! Here's a sneak peek: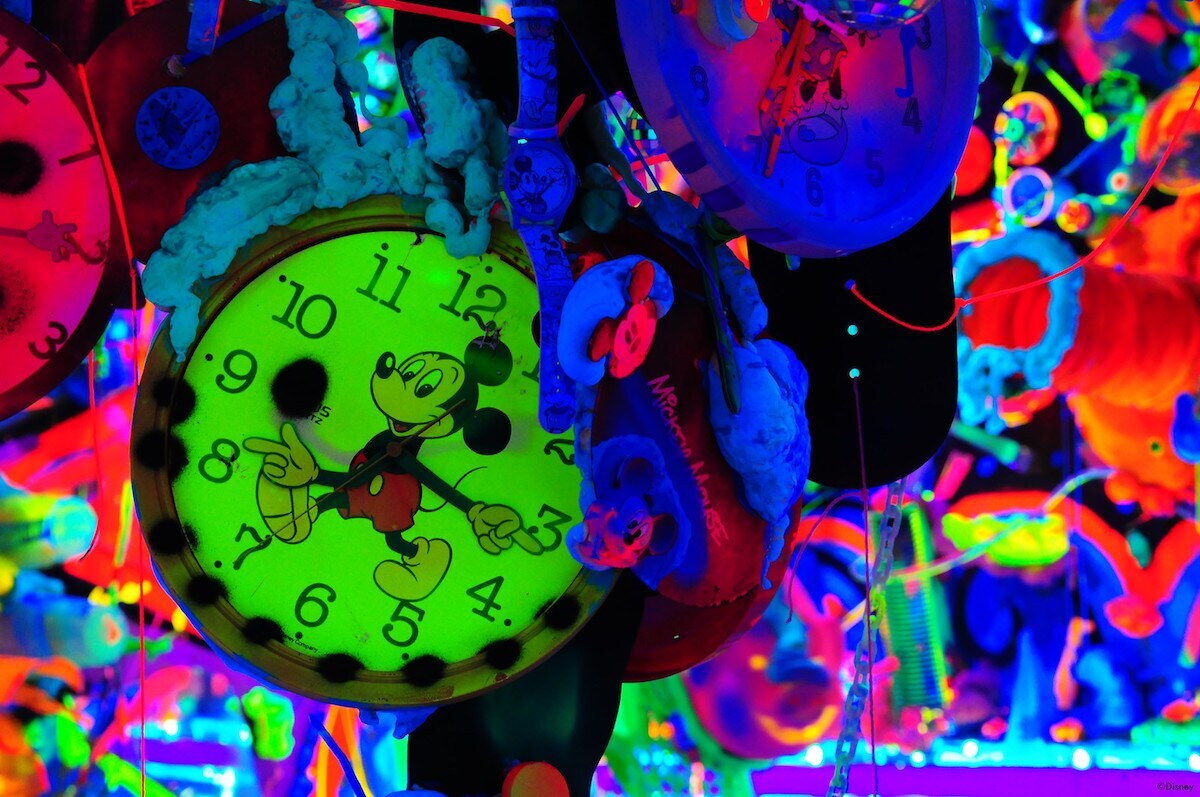 Ken Potrock, President of Consumer Products Commercialization, Disney Parks, Experiences, and Consumer Products, said of what's to come:
"We hope guests will enjoy the exhibition's larger-than-life multimedia art installations, photo-worthy experiences, and even a few surprises. We've partnered with the best muralists, sculptors, artists, and designers to create original works that convey Mickey's optimism and imagination."
Our excitement is building for "Mickey: The True Original Exhibition!" Romanelli said of the show:
"To me, Mickey is reminiscent of everything good from my childhood. As I've come into my own as a designer, I feel a true sense of passion for this project. Every inch of the experience—from the artists participating to the different mediums featured to the building layout—was thought through with a level of detail and creativity we could only achieve with Mickey Mouse as our muse."
We are already planning our visit—they had us at Mickey, tbh. "Mickey: The True Original Exhibition" runs from November 8, 2018 through February 10, 2019. Stop by during the exhibit's opening hours on Tuesday—Sunday from 10 a.m. to 8 p.m. at 60 10th Avenue, New York, and you might catch us there!