We're ready to become regulars at this watering hole located at Black Spire Outpost. It offers everything you'd expect in a classic Star Wars cantina: catchy music, exotic drinks served in unique vessels, and run-ins with locals, galactic travelers, and all sorts of otherworldly characters. Check out the concept art for this mysterious, yet intriguing tavern: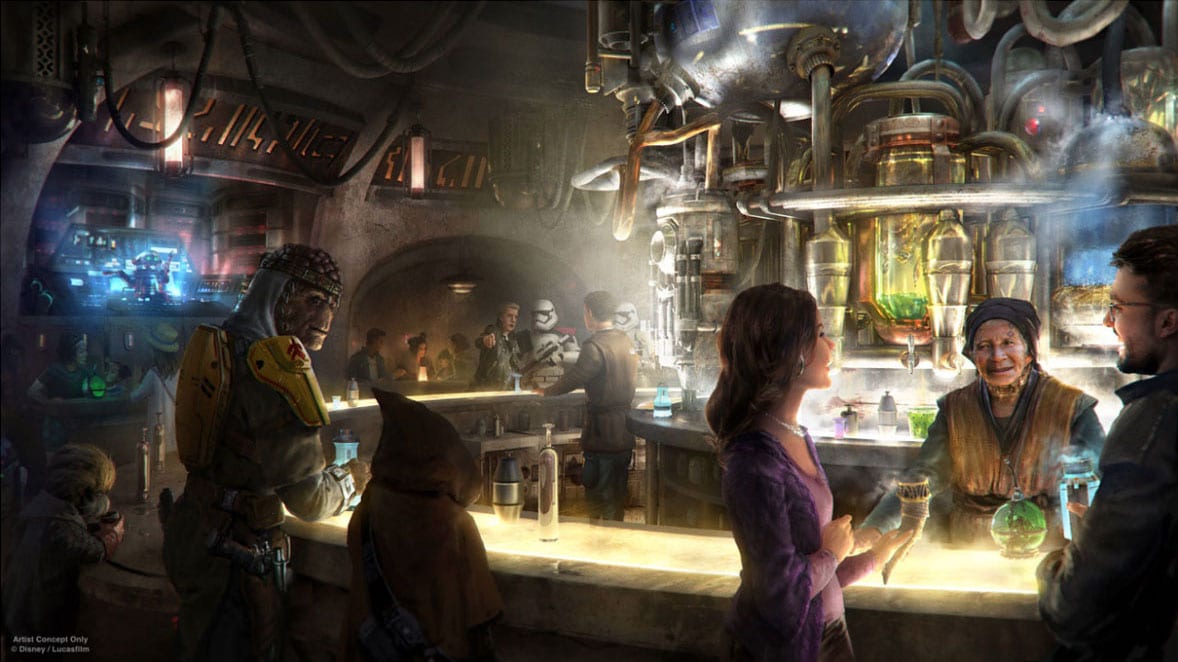 As we've just learned, Oga's Cantina is named after Oga Garra, an alien proprietor who knows just how to run an establishment that attracts the most interesting characters across the galaxy. We also know that the musical entertainment will be provided courtesy of RX-24, who we first met aboard Star Tours! The friendly and quirky StarSpeeder-3000-pilot-droid-turned-DJ will help make sure each and every patron has a good time at Oga's Cantina. We can't wait!
The most exciting part is that anything can happen, so we'll have to visit and find out more. Oga's Cantina opens for business at Star Wars: Galaxy's Edge in 2019 at Disneyland Resort and Walt Disney World Resort —catch you there!