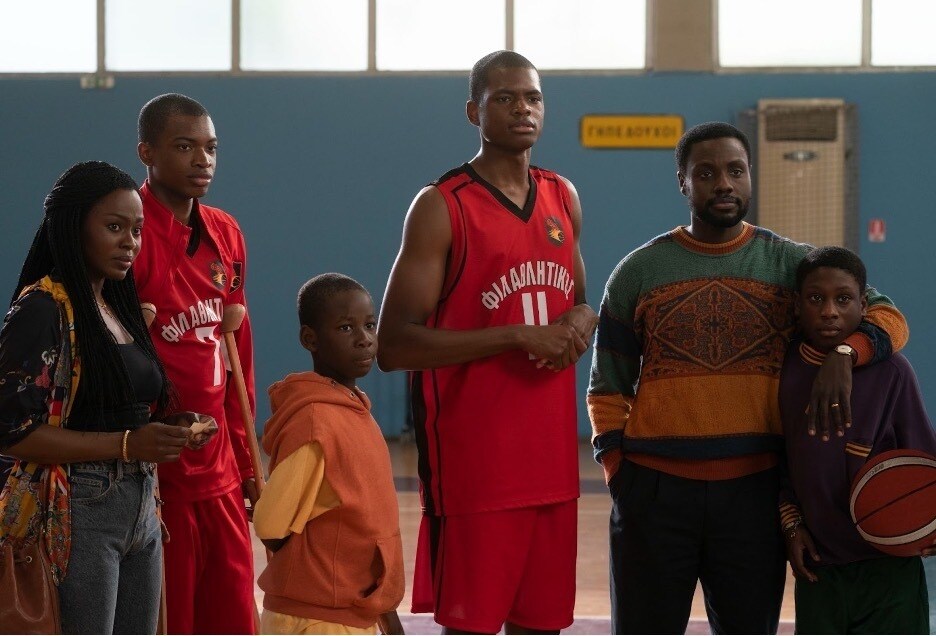 Behind every great athlete is a great story. But what lies behind a family full of game-changing individuals? In the case of the Antetokounmpo family, it's a foundation of faith and strength laid by parents who could see the future. Now streaming exclusively on Disney+, Rise tells the story of the Antetokounmpo family's tireless hope and commitment to perseverance. Parents Charles and Veronica (played by Dayo Okeniyi and Yetide Badaki) leave Nigeria with their family to seek citizenship and a better life in Greece. When two of their sons, Giannis and Thanasis (played by real-life brothers, Ral and Uche Agada, respectively) find joy in playing basketball, the boys' love for the sport opens a new door for the family. With the support of their parents, the Antetokounmpo brothers change the game.

When Giannis Antetokounmpo was drafted into the NBA in 2013, director Akin Omotoso was watching. Something struck him about the Nigerian basketball player from Greece. He thought to himself, "If I ever make a film about basketball, and about life, it'll be this gentleman's story." Initially, Omotoso didn't realize that the story would be about more than just one athlete. He'd soon learn that telling Giannis' story meant telling the story of the entire family — one of immigration, overcoming adversity, and what it means to be a part of a team on and off the court.
The family story is what compelled writer Arash Amel to join the team. "For me, the movie is a story of family first, and a sports movie second," he said. Movies about athletes are typically built around the sport, but Amel took a more personal approach to writing the script. He wanted to focus on what the film should truly be about. He explained that for him, the movie was about "That sense of family — keeping together against all odds, against everything; that sense of being displaced and far away from your roots, yet building new roots; that intergenerational relationship between Charles and [Veronica] and of the four brothers towards their parents; and also towards their new identity that they're forging, the new tomorrow that they're coming towards."
The Antetokounmpo family was on board with this approach, even dropping the original film title, Greek Freak — Giannis Antetokounmpo's nickname — to be more inclusive of their journey together. "It's a movie about my family. It's not a movie about me," Giannis said. As the first member of his family to make it to the NBA, it'd be easy to center the narrative around his success. However, with three other brothers making it to the NBA and a record-setting three championship rings in one family, the Antetekounmpos wanted audiences to see how everything came to be. That couldn't be done by just focusing on Giannis.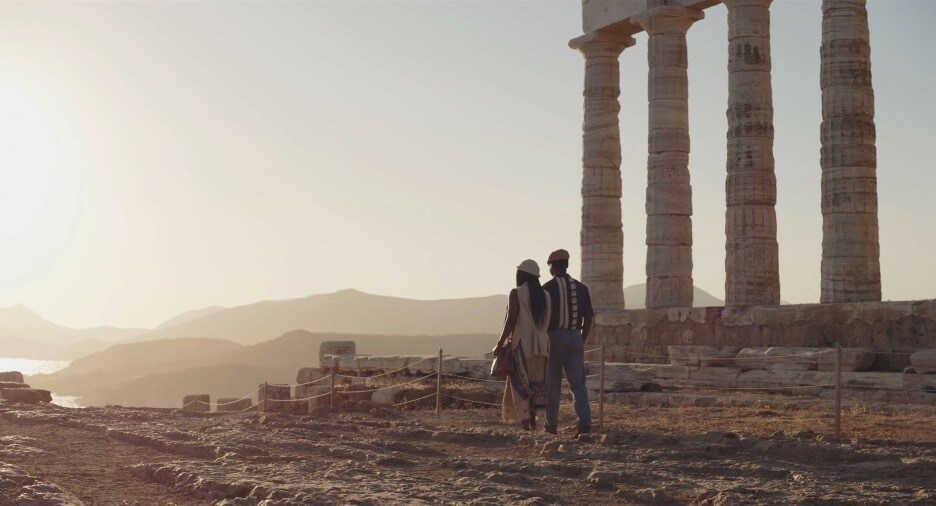 The Antetokounmpo story can't be told without focusing the lens on the parents. Giannis wanted the world to know that none of it would've been possible without the Antetokounmpo parents, saying, "Everybody talks about me [and my brothers], but they always leave out our parents. We knew that one day we were going to tell [audiences] who the real heroes of this story are." Parents Charles and Veronica left Nigeria in search of a better life for their family in Greece. As the threat of deportation loomed, they worked tirelessly to provide stability for their children, and they chose to never lose hope. Instead, they sought out moments of joy, embraced levity, and remained optimistic about what life might bring, instilling that positivity in their children as well.

Charles and Veronica fought to keep the family together in their mental state as well as physically. Dayo Okeniyi (Charles) gave context to that struggle: "The immigrant story is one of parents putting up a courageous front, or a strong front, to maintain the happiness or the innocence of their children — especially in the most dire of situations, and I think that's what our story really shows." speaking to the challenge of balancing the joyfulness in the home with the ever-present uncertainty of their safety. That strong front is what helped the brothers to keep believing that everything would be okay. Yetide Badaki (Veronica) was inspired by the family's ability to hold onto their joy. "It's deeply resonant to be able to see moments of joy, those moments of lightness and of happiness that hold you through those possibly darker times," she said. "The family comes together and decides to create that space of light in something that might be much more dark on the outside. With playing the parent, you could feel the necessity for offering up those moments of lightness to your children."
Although devastation and pain are often associated with immigration, the joyfulness the Antetokounmpos clung to is not uncommon for families in similar situations. Omotoso was excited to show the nuance of the immigrant story, relating to it personally. He said, "Growing up there was always music, there was always laughter [in the home]. There was nothing in the household that defined [my grandparents] by the jobs they were doing." Veronica and Charles' dedication to keeping their family's focus on enjoying life instead of dwelling on their circumstances paved the way for Thanasis and Giannis to open a door to a new future for themselves and their younger brothers through basketball.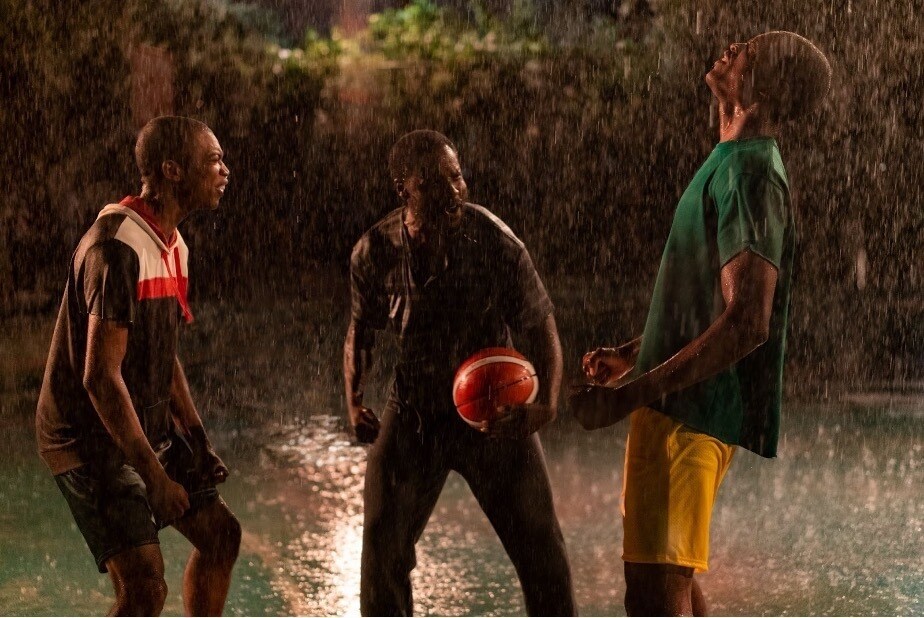 Giannis Antetokounmpo credits his mother not just for advocating for his and his brothers' happiness, but also for seeing the future. Veronica saw something in Giannis and Thanasis' love of basketball, and she constantly reminded her family that God would support them in their endeavors. She encouraged them to work hard while sticking to that belief. "I remember bringing my family together, and in fear, we prayed," the real-life Veronica Antetokounmpo said. Veronica was, and still is, a devout woman, relying on her faith in God to keep her spirits high even in her family's most challenging times. When asked what she would like audiences to take from the film, she answered that she'd like them to "Have faith in anything [they] do, and never lose hope." The drive, passion, and faith that were ingrained in the family are what kept them moving forward.

They did move forward — doing the unthinkable, and accomplishing it together. The Antetokounmpo family left Nigeria with dreams of becoming legal citizens of Greece and a dedication to staying together. What they achieved surpassed their dreams. "When one person in the family scores, the whole family scores," are words they live by, and a mantra that built a legacy.
Check out the Disney+ Original movie Rise, now streaming exclusively on Disney+. And for more Disney+ news and updates, follow @DisneyPlus on YouTube, Facebook, Twitter, and Instagram.