Ok, we love Disney fans so much. Why? Because they do really incredible stuff just because they love Disney and collaborating with other Disney fans.
YouTuber Traci Hines, and cosplayers Amber Arden, Joanna Bert, and Cassie Wanda put together an absolutely gorgeous photoshoot inspired by Disney Princesses in the decadent Rococo period. For a quick history lesson, the Rococo movement was the epitome of extravagant and lavish style, influencing art, architecture, and theater of the late 17th and early 18th centuries. So, it's no wonder that these particular ladies--known for their accurate and over-the-top character cosplays and theatrical creativity--would totally nail these beautiful looks. 
Inspired by Ariel, Cinderella, Rapunzel, and Snow White, the wardrobe includes intricate embroidery and floral appliqué, pastel colors, layers of extravagance, and other attributes of the 18th century European style. But what we love most of all is that they've taken the style and made it their own, with ornate wigs with details themed to each Princess.
Traci Hines as Ariel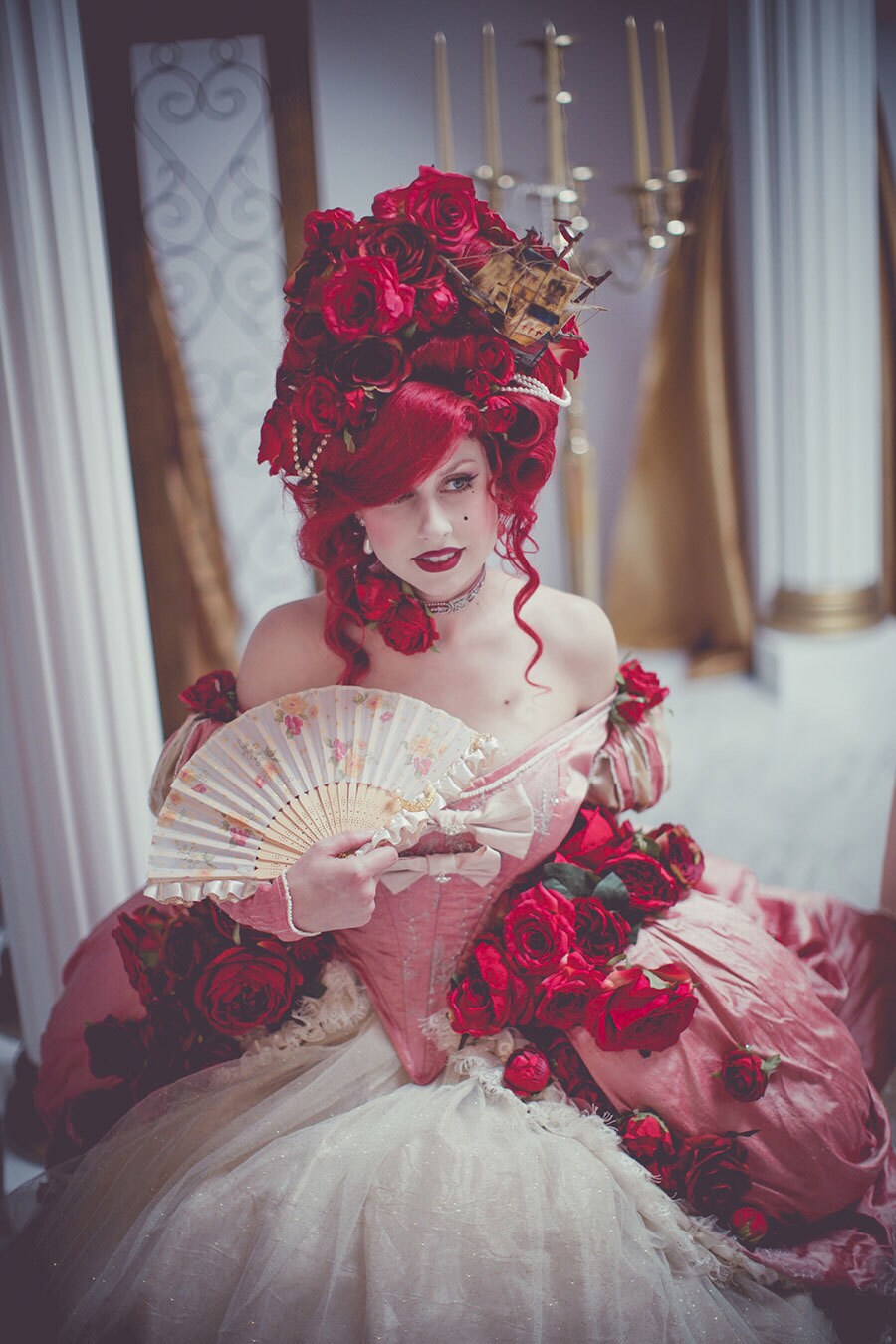 This isn't the first time close friends Traci and Amber have put together a fun and fabulous photoshoot like this. We were last impressed by their 1920's-themed photoshoot, which was also inspired by some of the Disney Princesses. Needless to say, they've certainly got an eye for costume and fashion!

Amber as Snow White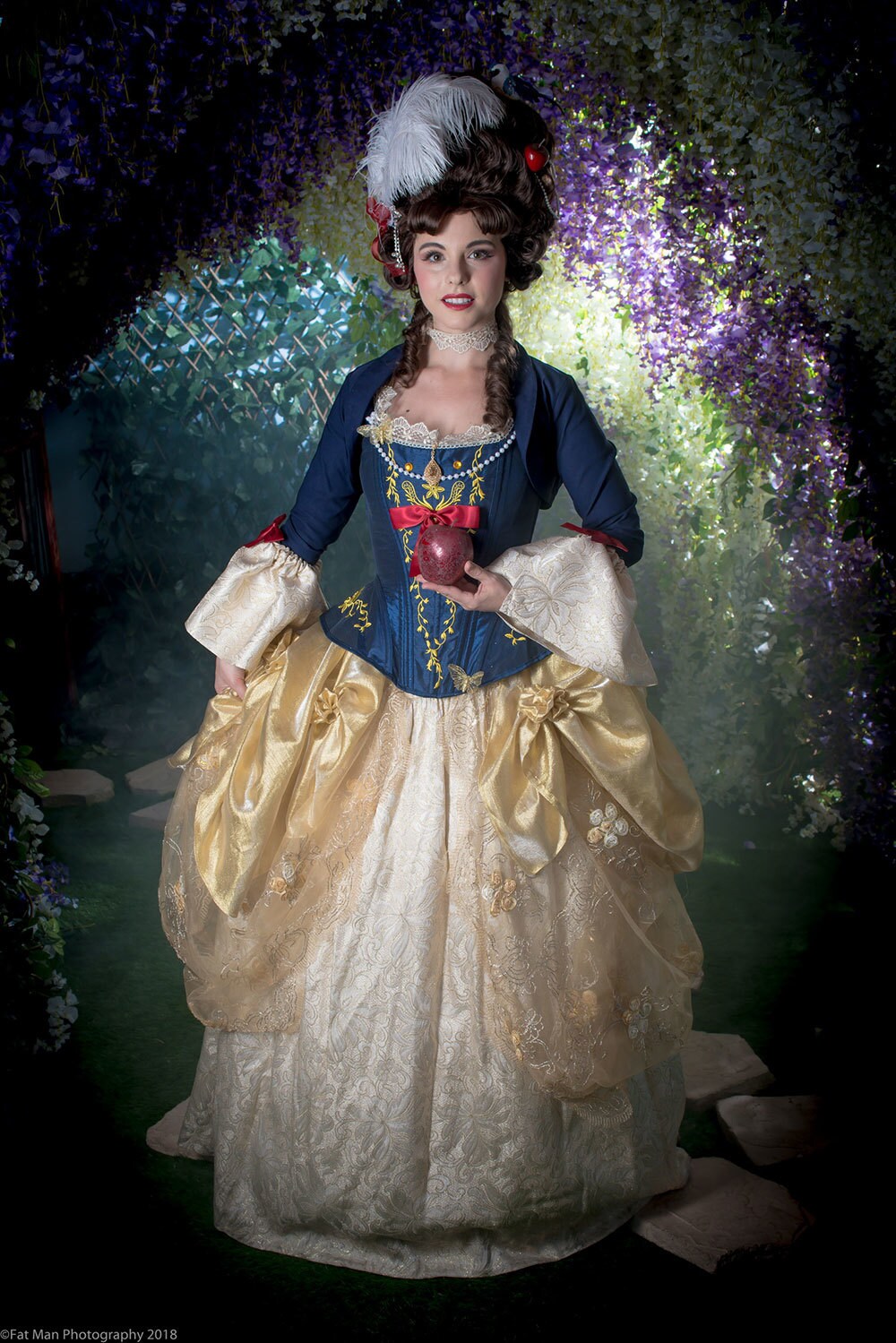 Joanna as Rapunzel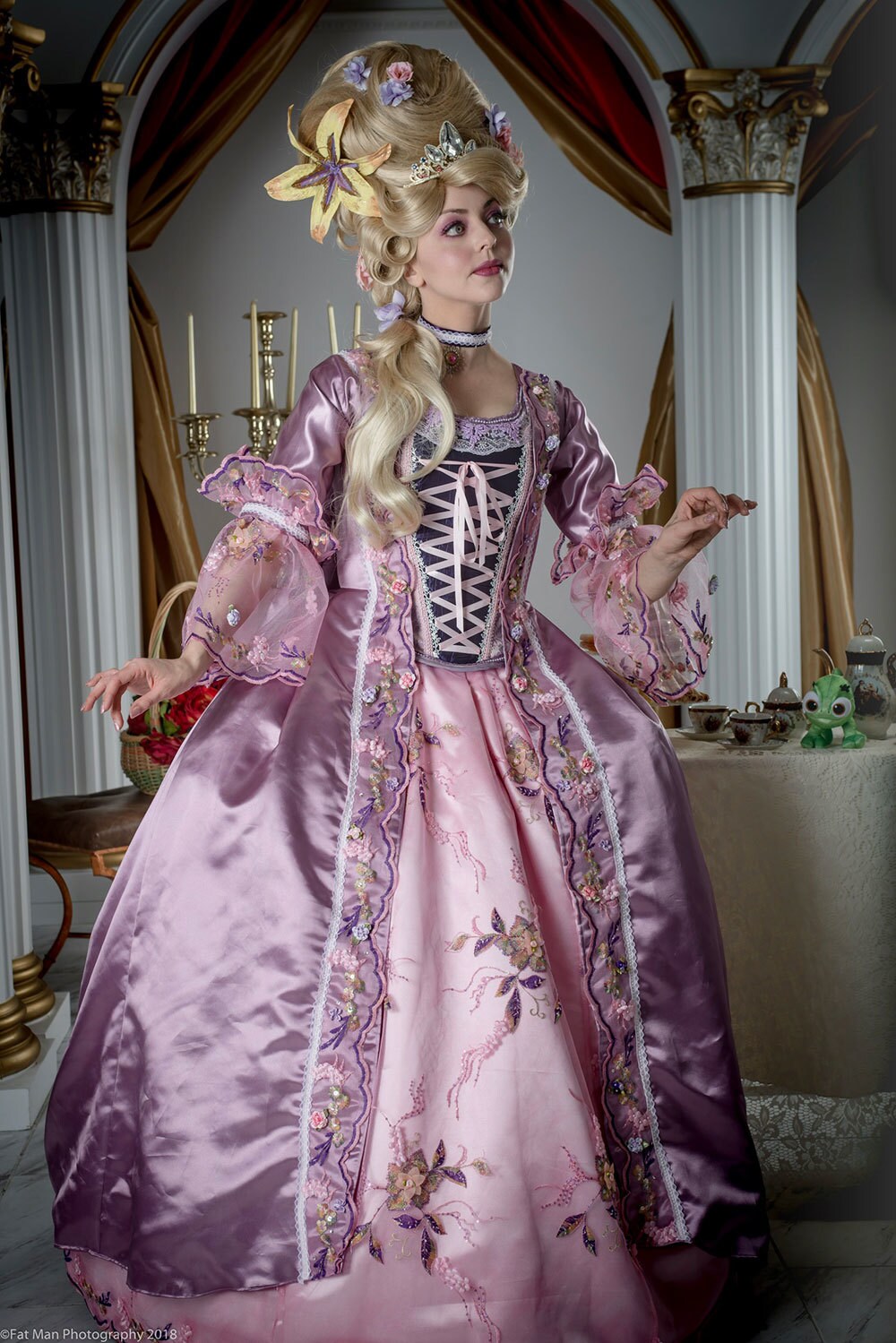 Cassie as Cinderella
Needless to say, we're very impressed. Who knew all those years playing dress-up as a little girl could become a real talent for some?
Credits:
Photography by @fatmanphotography & @BejaminHinesPhoto
Snow White wardrobe by @amberarden, Wig by @jmillsmakeupandhair
Rapunzel wardrobe by @JoannaLynnBert and @youngjaneandlittlemeg_in_dland, Wig and makeup by @jmillsmakeupandhair
Cinderella wardrobe by @glimmerwood, Wig by @jmillsmakeupandhair
Ariel wardrobe by @fireflypath, Wig by @tracihines
Location: Make Light Studios