Solo: A Star Wars Storyhad its European premiere at the Cannes Film Festival, and Thandie Newton took the red carpet to a galaxy far, far away with a gown that paid tribute to past Star Wars characters.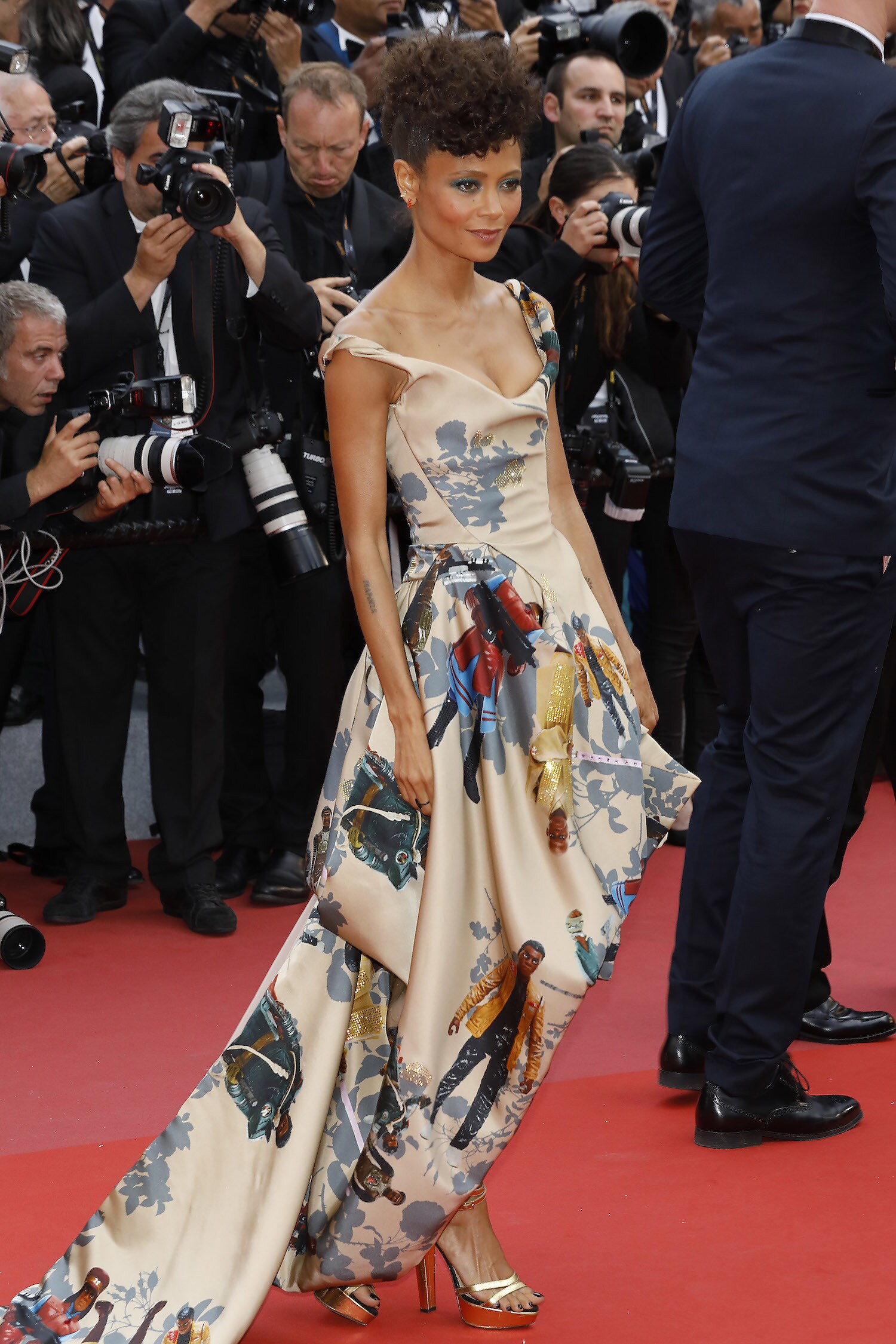 To celebrate her role as Val in the film, Newton wore a custom Vivienne Westwood dress with a print comprised of iconic Star Wars characters that have been portrayed by black actors. In fact, the dress features photos of Newton's personal collection of Star Wars action figures including Finn, Mace Windu, Lando Calrissian, Saw Gerrera, and Captain Panaka.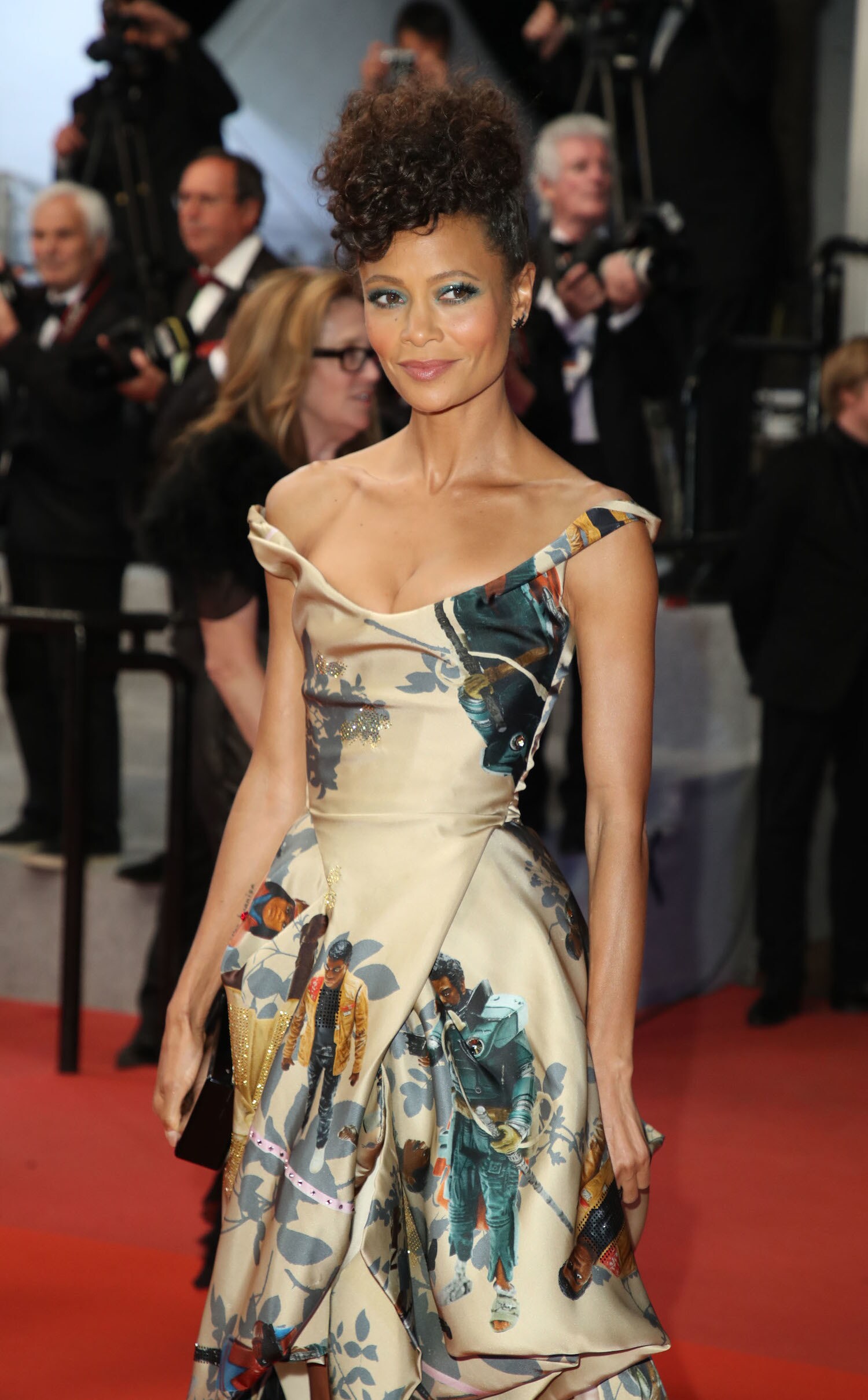 The print was made with photos captured by Christian Högstedt, that were then layered on top of the Vivienne Westwood Absence of Roses design. The dress was composed with GOTS certified organic peau de soie silk and embellished with upcycled Swarovski crystals, making it Eco-Age certified as well.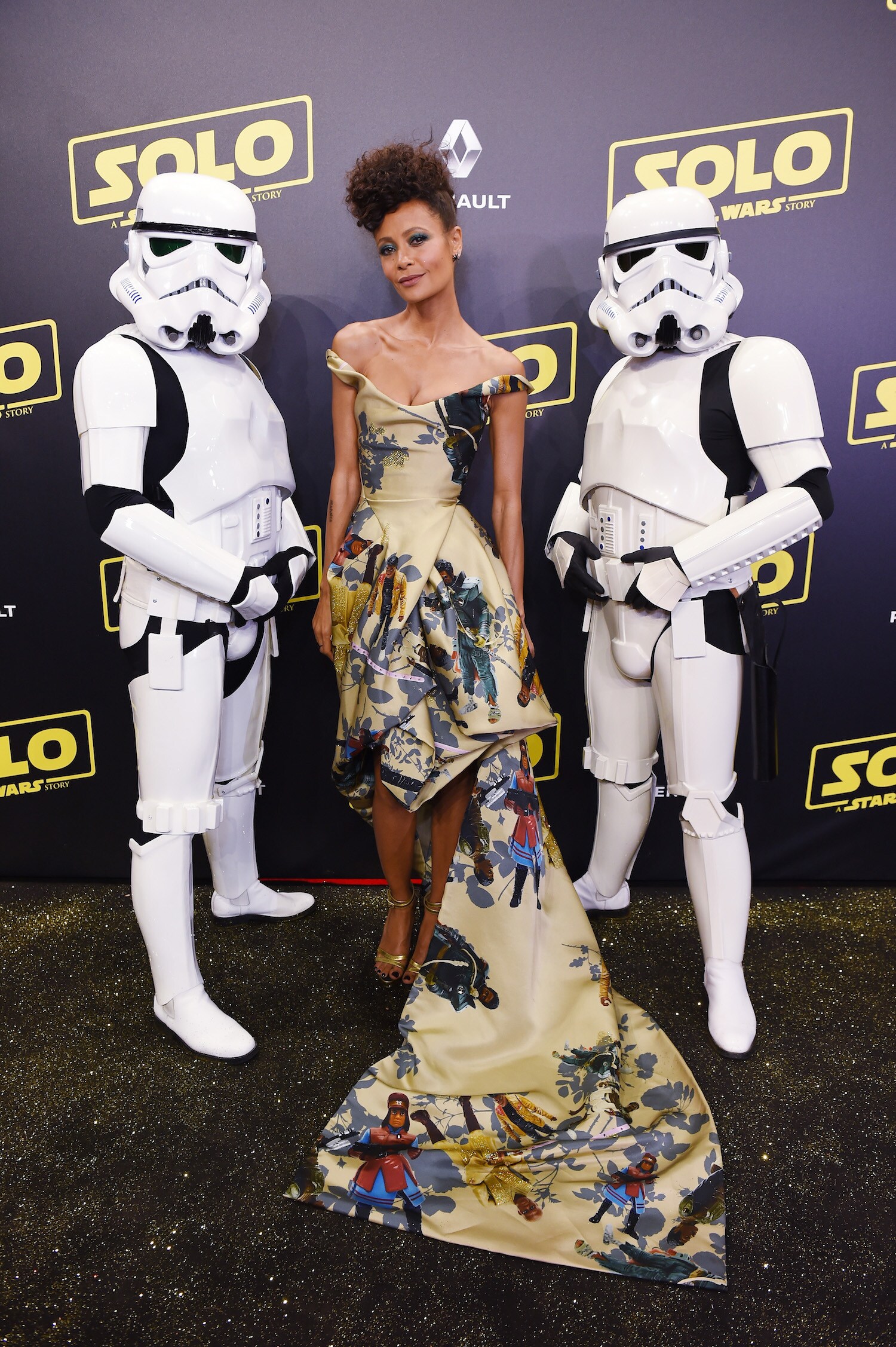 We always love when Star Wars and fashion intersect, and we love how Newton added a special message with this one-of-a-kind Star Wars gown.