A historic transformation is underway for Epcot at the Walt Disney World Resort — in fact, the biggest transformation of any Disney Park in history! 
A historic transformation is underway for Epcot at the Walt Disney World Resort — in fact, the biggest transformation of any Disney Park in history! During the Disney Parks panel at D23 Expo, Walt Disney Imagineer Zach Riddley joined Disney Parks, Experiences, and Products Chairman Bob Chapek to give us an exciting preview of the new attractions and experiences to come for the futuristic Park. Epcot will be unified with four neighborhoods, each speaking to important aspects of the world and its people: World Showcase, World Celebration, World Nature, and World Discovery. 
World Showcase
The United Kingdom pavilion will welcome the first attraction inspired by Mary Poppins!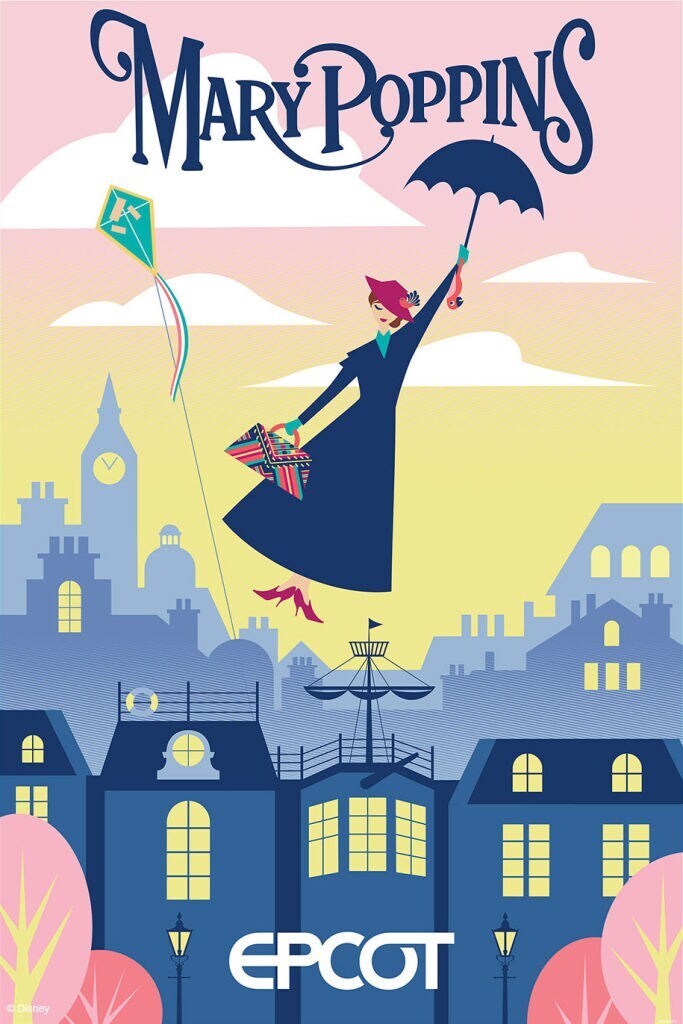 You'll step in time down Cherry Tree Lane past Admiral Boom's house, then enter Number 17, home of the Banks family, where your adventure will begin. It's really true — anything can happen if you let it.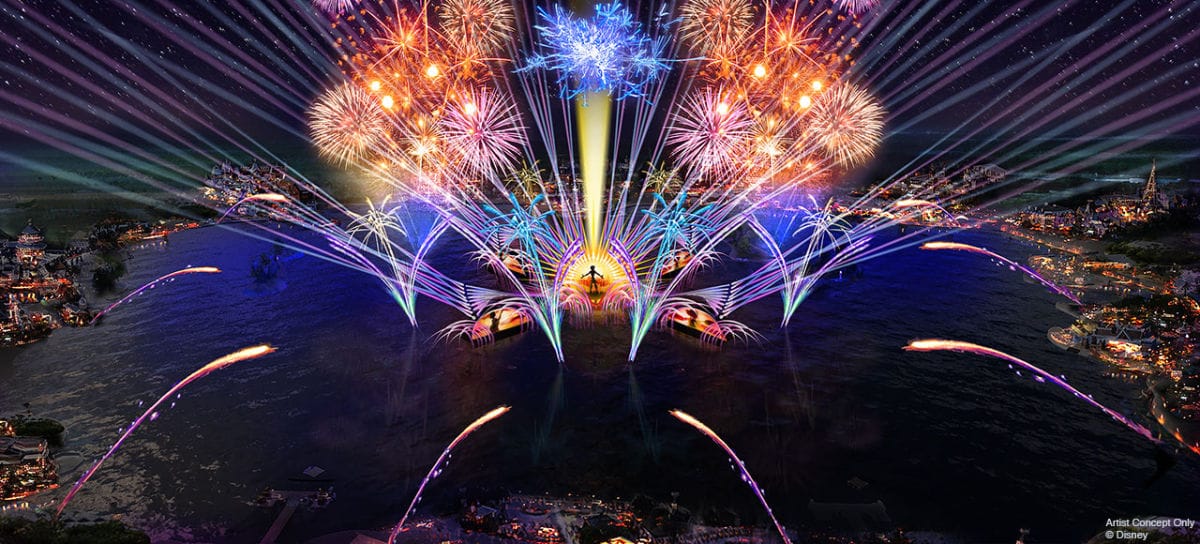 In 2020, the new "HarmonioUS" will debut as the largest nighttime spectacular for a Disney Park, celebrating the inspiring music of Disney with massive floating set pieces, custom-built LED panels, choreographed moving fountains, and more!
We hope you're hungry, because "Remy's Ratatouille Adventure" is coming to the France pavilion in the summer of 2020! In the attraction, you'll shrink to Chef Remy's size and race through Gusteau's restaurant. La Crêperie de Paris will also open with table- and quick-service options featuring a menu from celebrity chef Jérôme Bocuse!
The new "Beauty and the Beast Sing-Along" debuts January 2020! It's directed by Don Hahn, who produced both the animated and live-action versions of this tale as old as time.
"Canada Far and Wide in Circle-Vision 360" will debut in January 2020 in the Canada pavilion with new scenes and a new story!
Meanwhile in the China pavilion, "Wondrous China" will take you on a spectacular journey across China, filmed and presented in a completely seamless 360-degree digital format.
World Celebration
The iconic Spaceship Earth will remain a voyage through time as the journey transforms with new scenes and narration reflecting the universal nature of the human experience.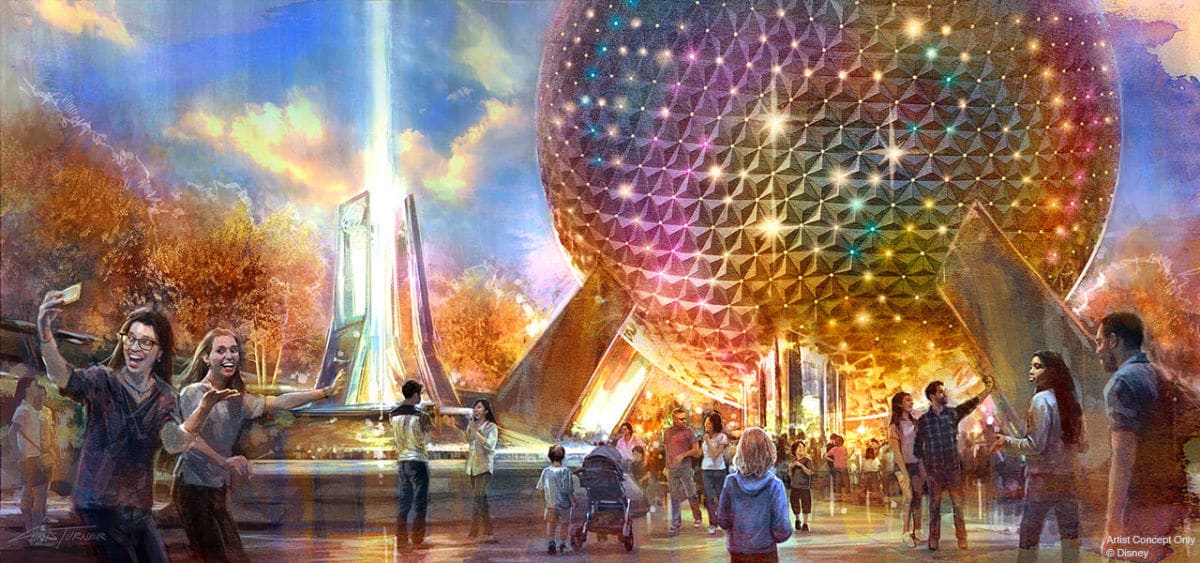 A beautiful, three-level new pavilion will be the home base for Epcot's signature festivals! Perfect for witnessing the nighttime spectacular, this spot is sure to become a new icon for Epcot.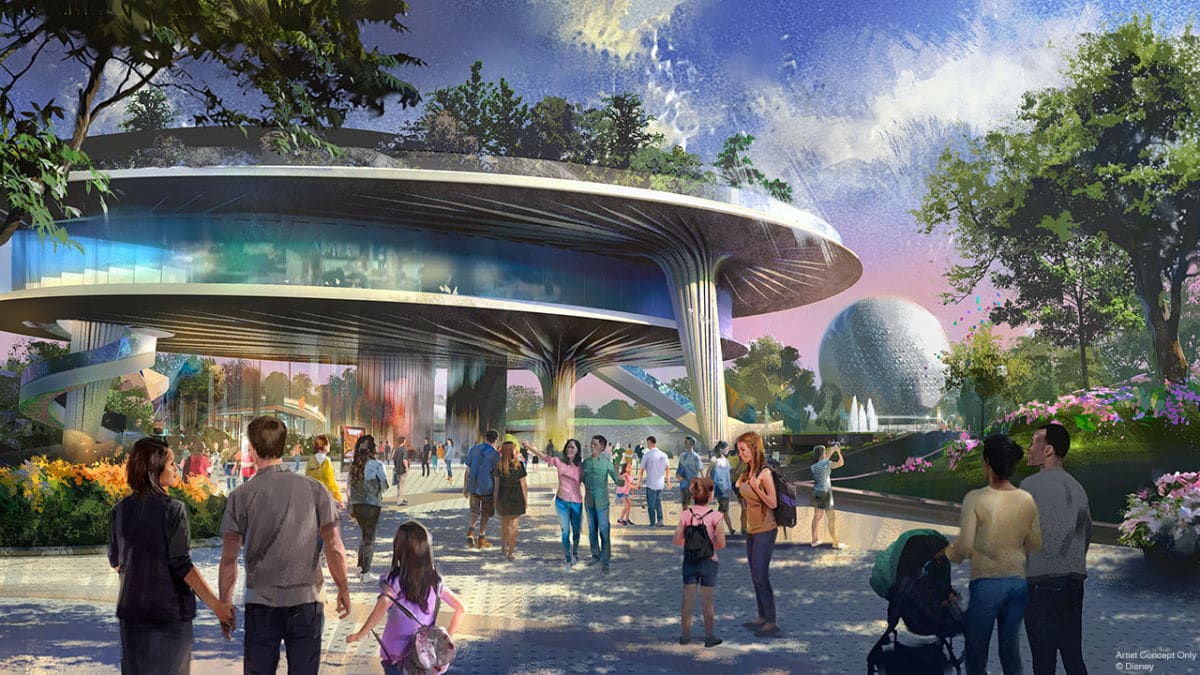 World Celebration will also feature breathtaking views at Dreamers Point, lush gardens, a wishing tree, an interactive new fountain, and a statue celebrating the legacy of the original dreamer — you guessed it, Walt Disney.
World Nature
"Journey of Water" is the first-ever experience inspired by Moana! You'll be able to voyage into a lush exploration trail where you can play with magical, living water. So far it looks destined for greatness, but there's no telling how far they'll go!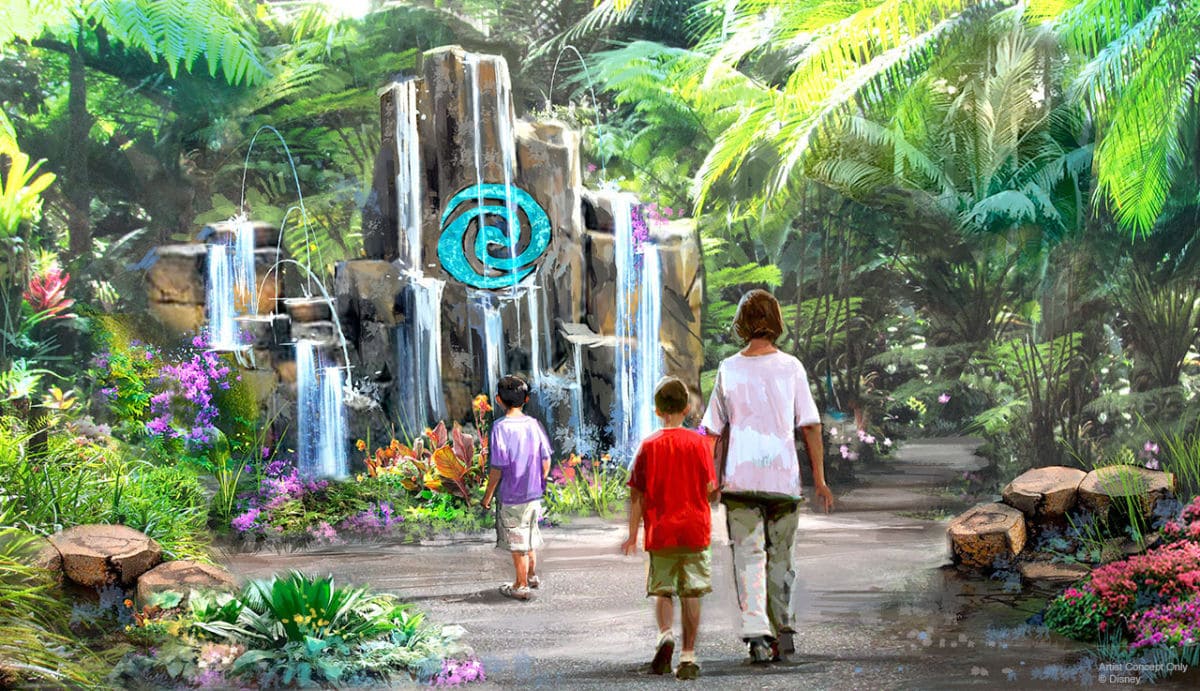 Opening January 2020, the Land pavilion's new film "Awesome Planet" showcases the beauty, diversity, and dynamic story of the planet.
World Discovery
Ride on a daring adventure with the first reverse launch into space! "Guardians of the Galaxy: Cosmic Rewind" is a thrilling attraction featuring a never-before-seen storytelling coaster that rotates to focus on the action surrounding you.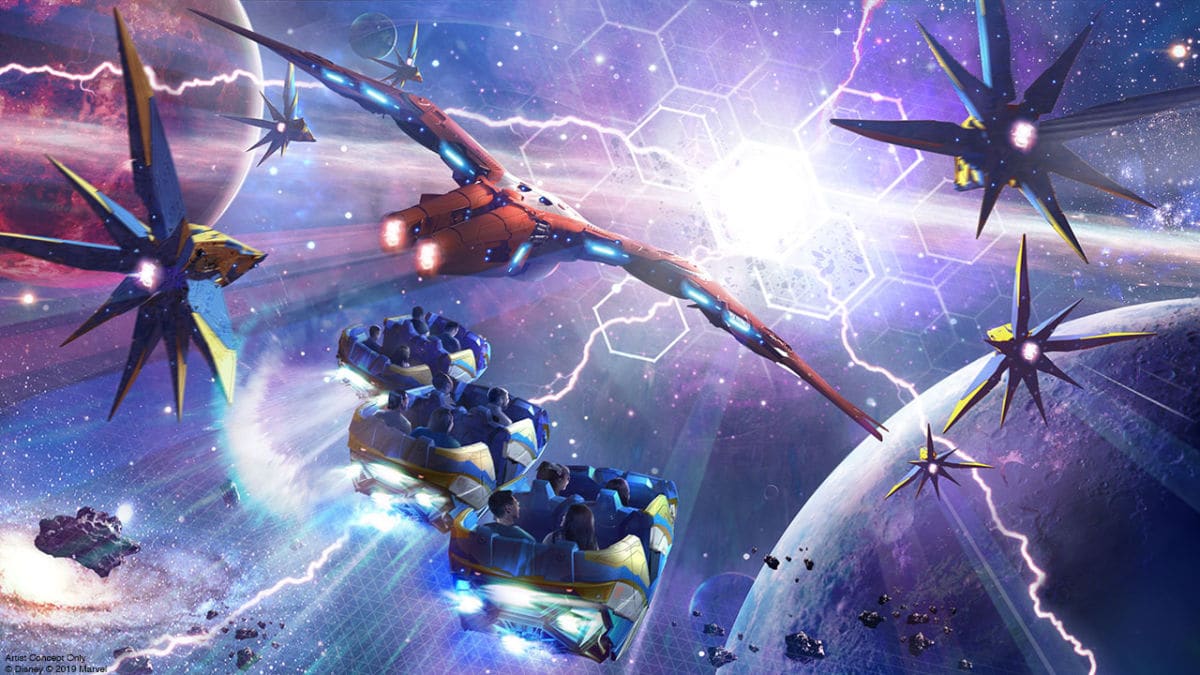 An expansion of the Mission: SPACE pavilion, the new restaurant Space 220 will open this winter! Get ready for an out-of-this-world culinary experience with the celestial panorama of a space station, including daytime and nighttime views of Earth from 220 miles up.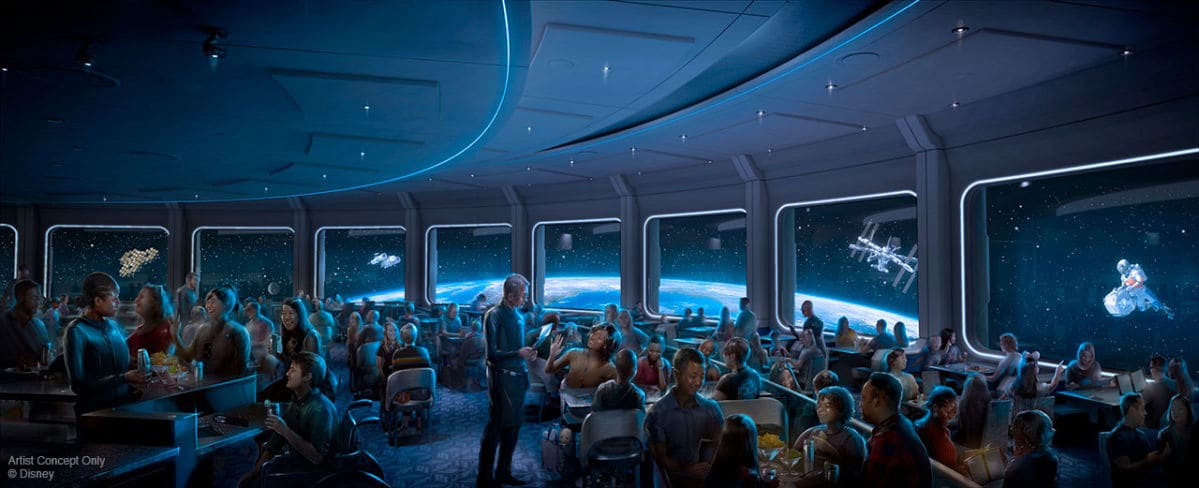 PLAY! Pavilion will open just in time for the 50th Anniversary of Disney World! In this interactive metropolis, you'll find a city bursting with games, activities, and unforgettable experiences (i.e., competing in a water-balloon fight hosted by Huey, Dewey, Louie, and Webby) that connect you with friends, family, and both real and virtual Disney characters.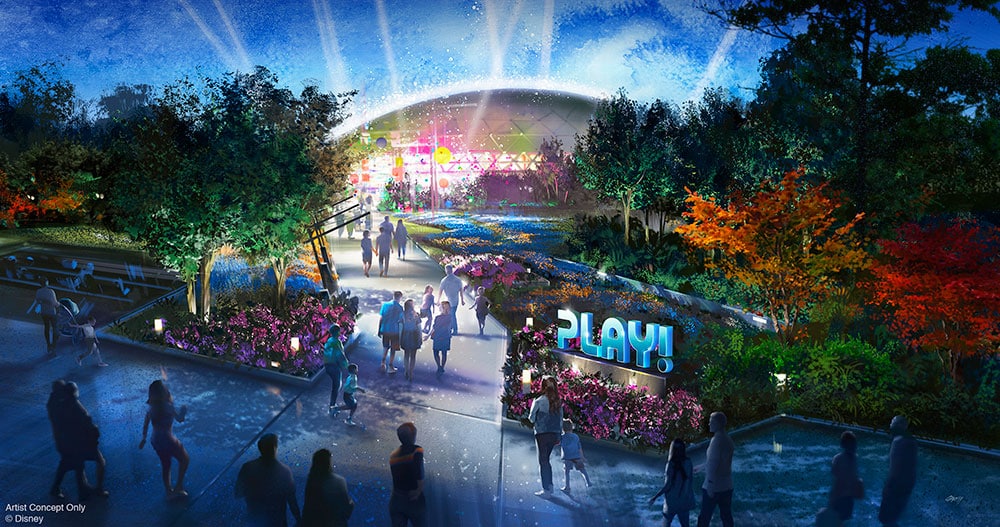 Just when you thought Epcot couldn't be any more iconic, here we are with these incredible new updates. BRB while we book a trip to the Walt Disney World Resort!