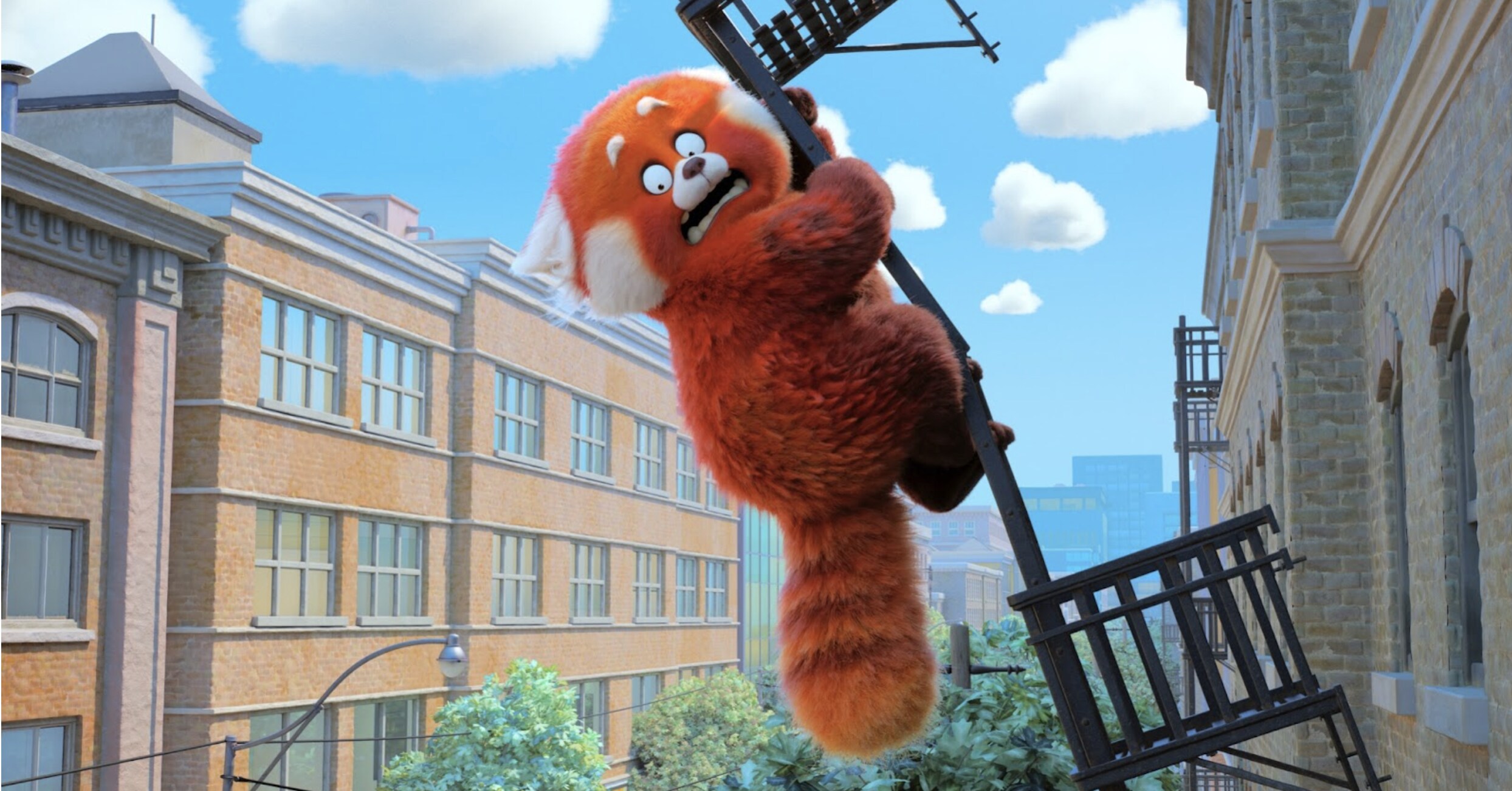 The animation for Disney and Pixar's latest film Turning Red appears to be just as exciting as the film's main character, a young girl named Meilin Lee. Now streaming exclusively on Disney+, the film centers around Mei's experiences as she grows up in early 2000s Toronto. Whenever Mei feels strong emotions, she turns into a giant red panda. It's a wild ride as she navigates this new part of her, and the effects it has on her relationships with family and friends.

Bringing a fresh new look to this Disney and Pixar film was quite the feat for the film's animation team. Director Domee Shi and producer Lindsey Collins created a collaborative production environment, where they were able to share their hopes and aspirations for what this coming-of-age story would be. The film was brought to life with the help of exuberant voice actors: Rosalie Chiang, who voices Mei, and Sandra Oh, who voices her mother, Ming — as well as animation supervisors Aaron Hartline and Patty Kihm, who were more than up to the challenge of crafting these unique characters. While working on the film, they encouraged their team to dig deep and make Turning Red unlike anything viewers have ever seen.
Hartline and Kihm's team was motivated by the desire to push boundaries and create an entirely new look for the film. A large part of Mei's bubbly personality was influenced by the girl who gave her a voice: Rosalie Chiang. "Right away it was just like, that's amazing, the performance is so real," said Kihm of Chiang's work. "Her voice is so unique and I think everyone fell in love with her." Chiang was initially a scratch actor — someone who temporarily voices the character while casting searches for the final actor — but it became apparent she was the perfect choice all along. The energy she brought to the recording studio went hand in hand with how her character appeared on screen.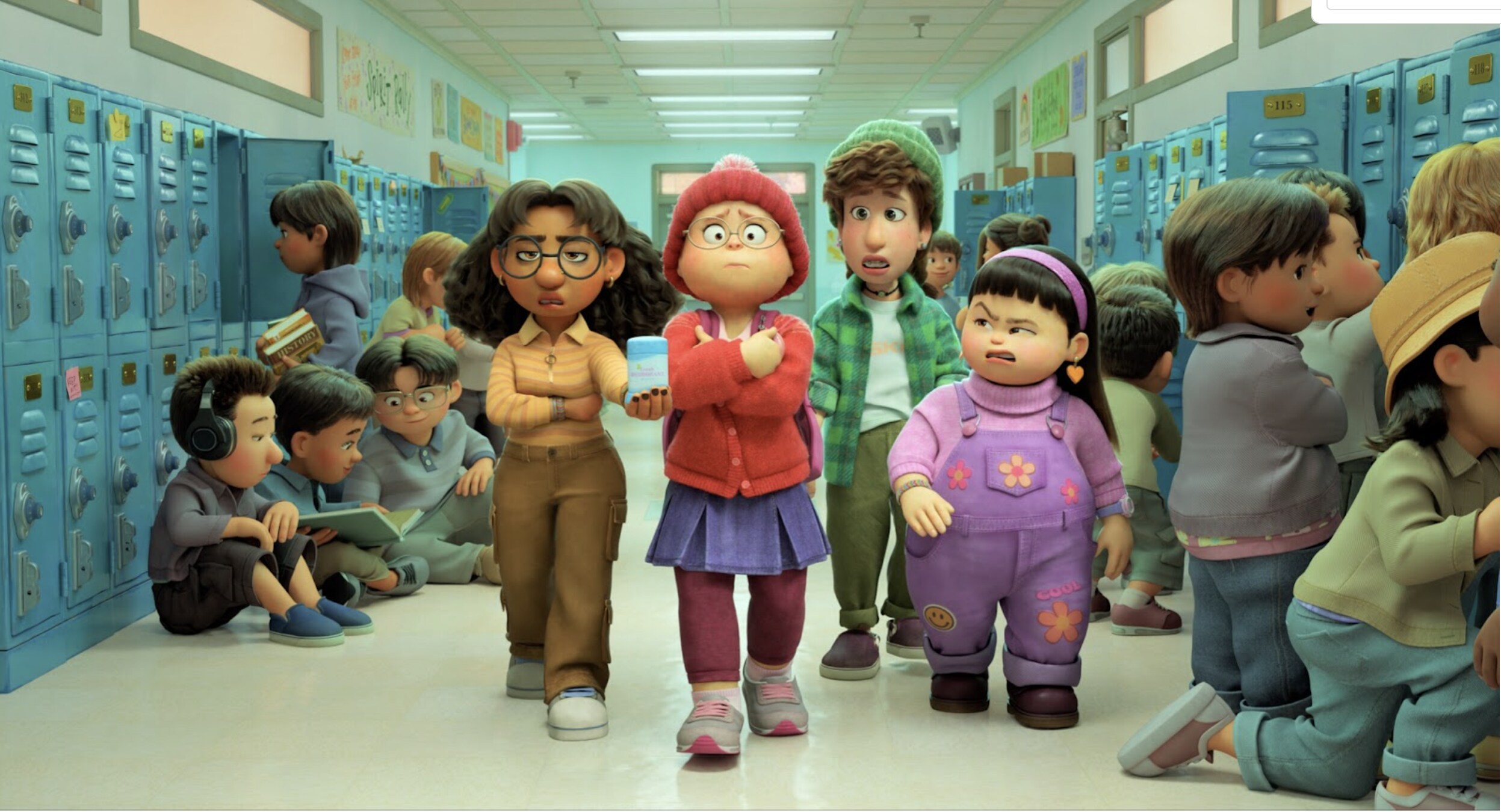 The world of Turning Red is a colorful "teen fever dream," as Aaron Hartline put it, filled with shades of green, pink, and blue. "[Mei] is so confident and dorky, and we wanted to make sure that the animation matched that," he said. "We really wanted to have the animation stand out as something unique and different, that people haven't seen before. It being either with the crazy big eyes or the tiny eyes or the way the characters move. That's what I was so excited about taking that energy and putting it up on the screen."

One of the ways that the animators found their creativity was in a completely new style of animation for them: isolated motion. It's a form of animation that people don't see much, because it's in many ways the opposite from what we're taught about movement. "Isolated motion is basically you take your character and you're completely still," explained Hartline. "Nothing moves, it's almost like a statue. It's a little disturbing because it's very, very still. But then you pick one point, b[like their head], and it tells the audience, 'Wow, I've never seen someone like that in real life.' When someone turns and looks at me, they move their shoulders, they move their whole body. But this person's literally just moving [only] their head," he said.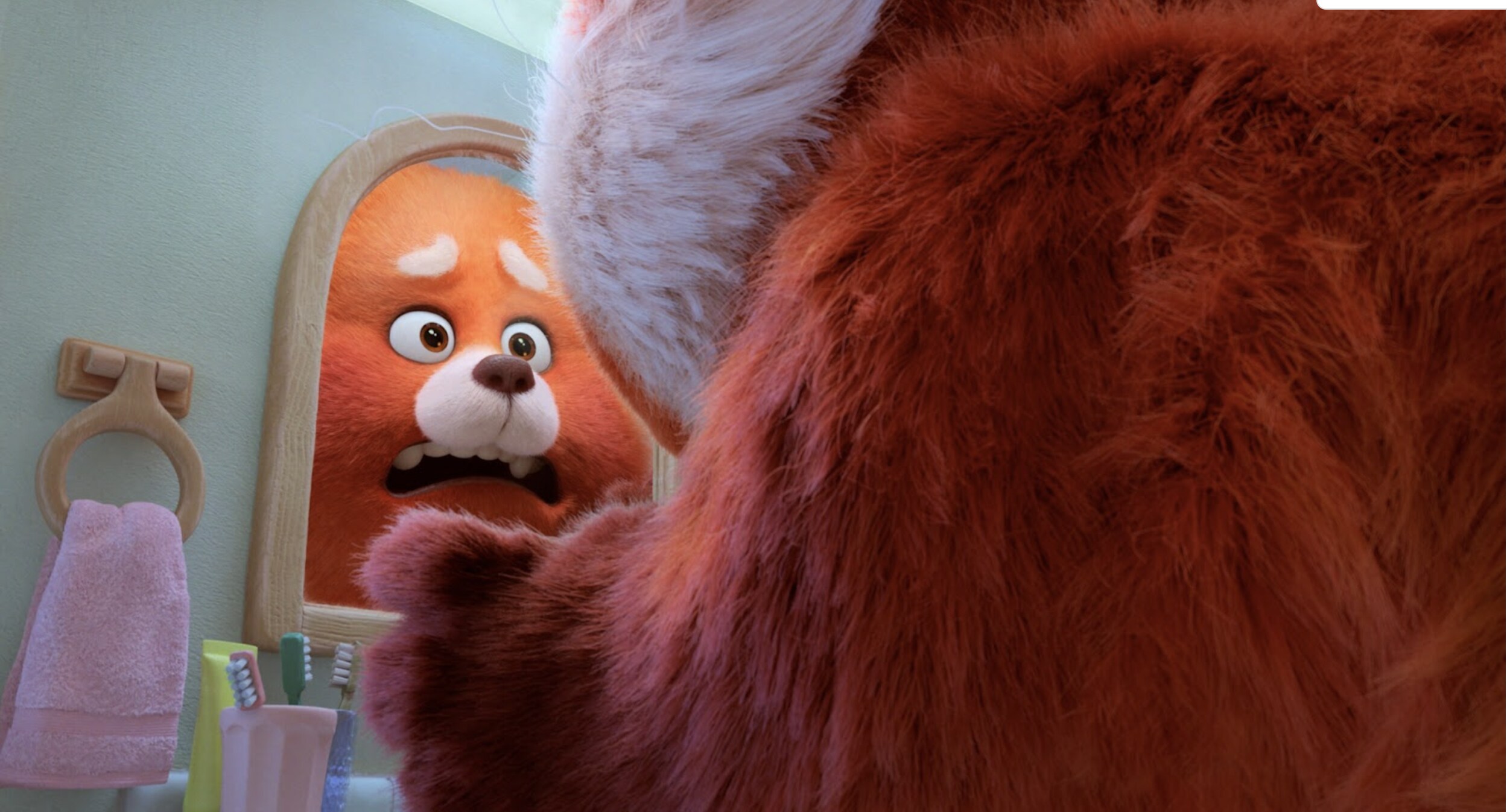 The animation was especially difficult for the animation team because it took a lot of unlearning. "The majority of our crew have been at Pixar for many years and have been trained to do a certain style of animation," explained Patty Kihm. "Physicality is really important. It's really great to see it on screen, especially in 3D because in 3D, on the computer, it creates these really highly detailed images, and that naturally lends itself to really tiny, specific movements, really subtle acting. It's one of the benefits of working on the computer. You can get those moments. But I think after being trained for many years to do that, honing your skills in that department and then flipping everybody on their head and saying 'No, no, no, try this other thing.' It goes against your instinct as an animator. To convince an entire crew that it was going to work was challenging. It was scary at first. But the animators here are amazing, and as soon as they saw that it was going to work they went way above and beyond what we could ever have imagined."

While the animation team accomplished the unusual feat of including isolated motion in Turning Red, the movie still has all the fun Easter eggs that Pixar fans have come to expect. The famous Pizza Planet truck, an ode to Pixar's first feature, Toy Story, does indeed make an appearance in Turning Red. While it'd be a spoiler to share where in Turning Red it appears, the movie continues the truck's legacy of having appeared in almost every Pixar film. Turning Red also contains nods to the Pixar SparkShorts Burrow and Purl. To learn about any more surprises in the film, you'll just have to see it for yourself!
Experience Disney and Pixar's Turning Red, now streaming exclusively on Disney+.